Find Out The One AMAZING Difference Between This Mums First And Second Pregnancy
This beautiful mum-to-be was too embarrassed to take photos of herself during her first pregnancy. Fast forward to pregnancy number 2 and she couldn't be more proud!
Find out how Monique Bryce, who admittedly wasn't much of a cook, went from living on take-away meals to preparing healthy balanced meals for herself and her family, with the help of The Healthy Mummy 28 Day Weight Loss Challenge, AND created some healthy lifestyle habits that will make for a healthier pregnancy the second time around!
WOW, have a look out her photo comparison below from Pregnancy #1 at 19 weeks (without The Healthy Mummy) and Pregnancy #2 at 19 weeks (with the Healthy Mummy)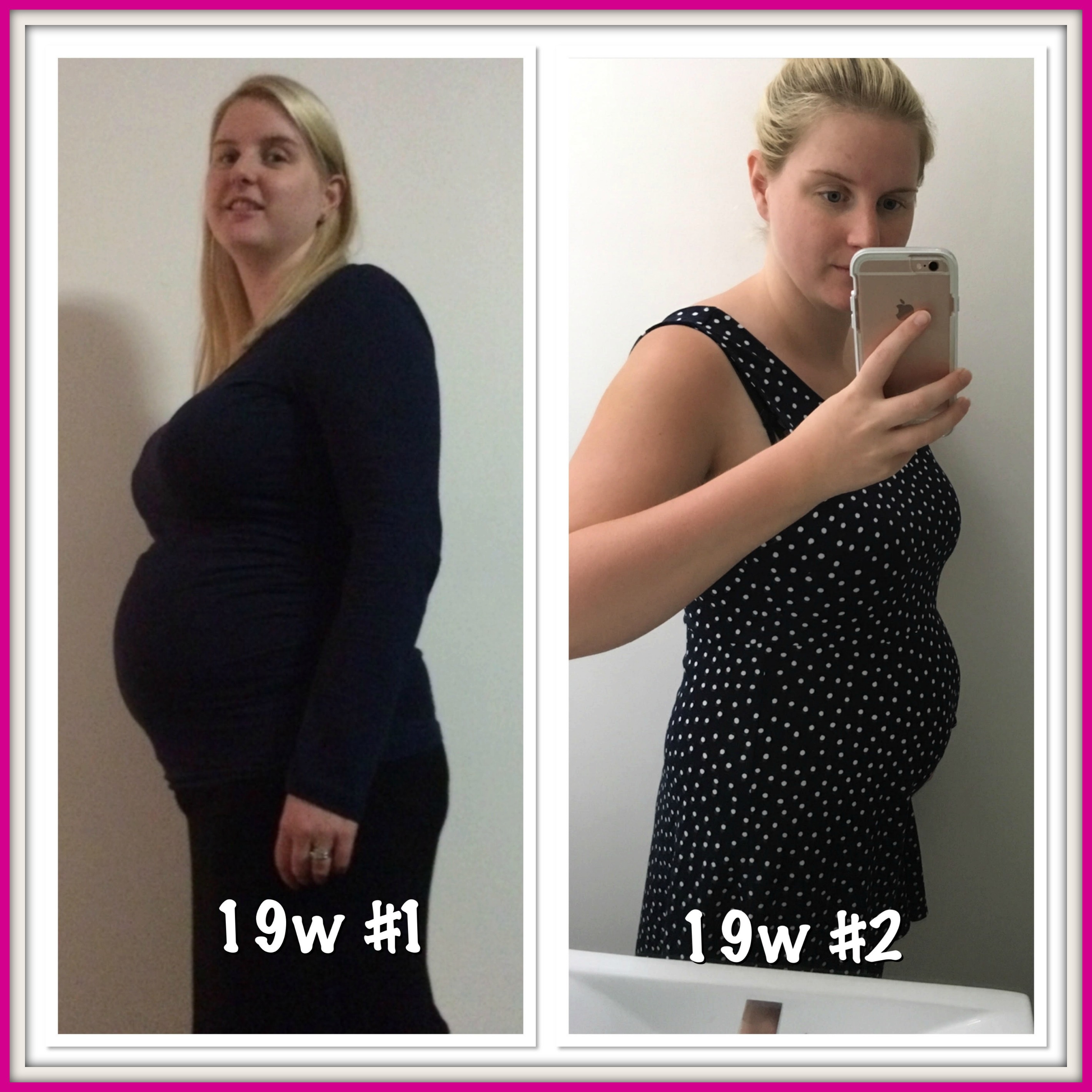 Photo Source: Supplied
Masterchef here she comes!
A lot of mums will relate to Monique's story. Cooking is not everyone's cup of tea and finding inspiration to add variety to your meal regime can be hard if you don't know where to start. The decision on what and when to cook can be made even trickier when morning sickness and active toddlers are added to the mix.
"Before joining The Healthy Mummy I was never much of a cook. My first pregnancy was terribly unhealthy, we lived on takeaway meals (when I could eat) and I hardly moved my body," says Monique.
"Joining The Healthy Mummy 28 Day Weight Loss Challenge pushed me out of my comfort zone, in terms of meal prep and cooking; it's been the best thing for me. We enjoy such a wide variety of foods now that we never would have tried previously. My husband even helps cook some of the meals too," says Monique.

"Takeaway is now a rarity instead of a regular.  I make the majority of my snacks and avoid buying prepackaged or processed snack foods."
Monique Bryce credits The Healthy Mummy for the shift in her relationship with exercise.
"Exercise is not a banned word anymore," Monique says.
"The changes I see in my body from changing my food helps motivate me to exercise. I do have a love hate relationship with exercise but I know that it is so important, so now (usually) my love for it wins over."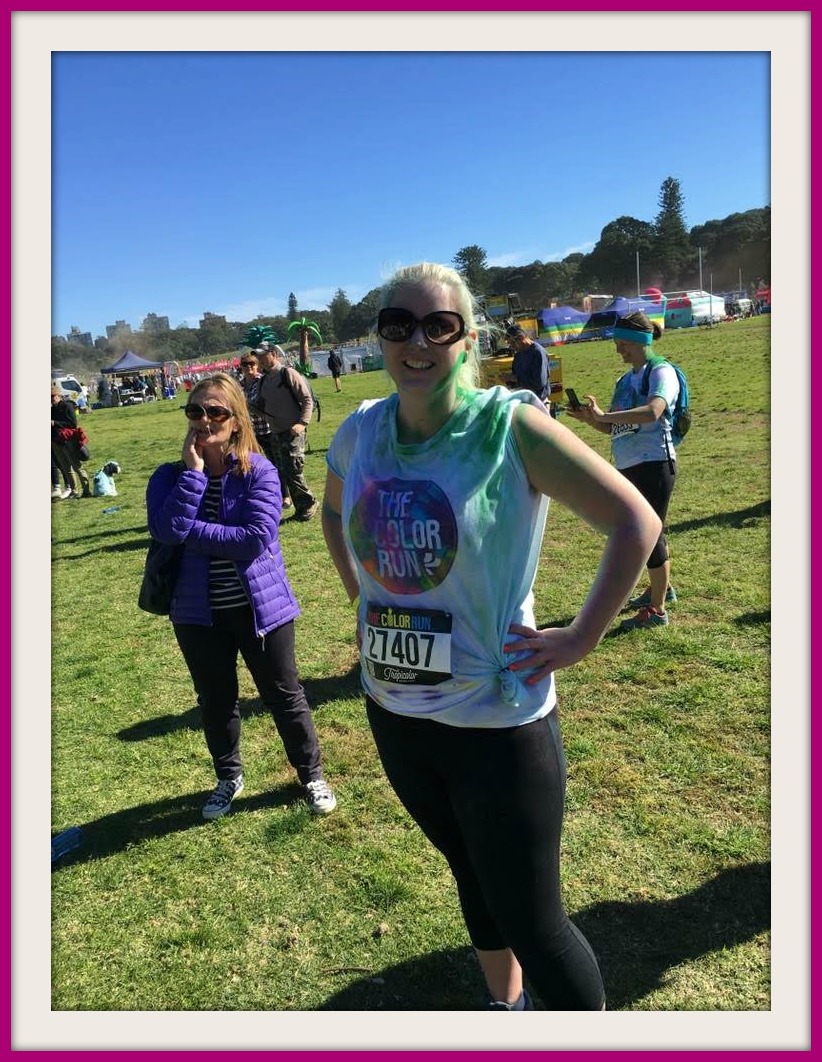 Photo Source: Supplied
Pregnancy #1 versus Pregnancy #2
"After finding The Healthy Mummy's 28 Day Weight Loss Challenge and Smoothies post baby number one, I was able to shift my baby weight, and then some, which really set me up well for this second pregnancy."
"I hardly took any photos whilst I was pregnant with baby number one. I was embarrassed by the way I looked and I knew I wasn't making healthy choices. This time around I take a bump photo every week and I'm so proud of how I'm looking and how I'm caring for my body. I'm so much more confident in my own skin."
Look out February, here she comes!

With morning sickness out of the way, Monique is enjoying healthy eating again and is determined to stick to what she has learnt on the The Healthy Mummy Challenge so far, in order to stay on track.
"My goal for February is to continue my healthy and active pregnancy. I'm halfway now and have remained active throughout my pregnancy so far (since my morning sickness stopped) and I'm enjoying healthy eating again. With this being my second pregnancy, my main goal is to ensure it's healthier than my first, so it's about staying on the bandwagon this month!" Monique says.
When we asked Monique what she tells herself to stay on track, this is what she had to say:
"You haven't come this far to only come this far."
Congratulations on becoming a healthy mummy Monique! We're proud to have you as part of our Healthy Mummy Community and we are confident that the knowledge you've gained from the 28 Day Weight Loss Challenge will help to keep you on track for February.
Did you know that the Healthy Mummy has a specially formulated pregnancy smoothie to help support a healthy pregnancy?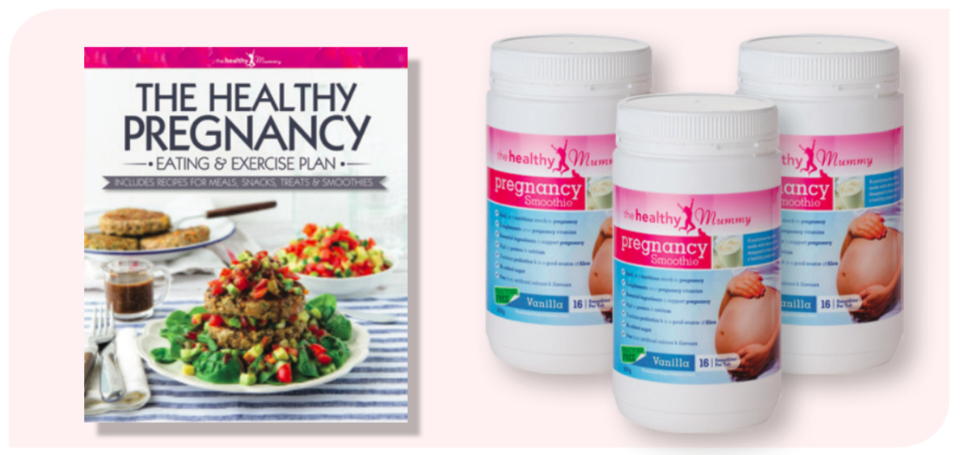 Pregnant women need additional calories and nutrients in pregnancy and our Pregnancy Smoothie and Eating & Exercise Book have been specially formulated to help women reach these additional calorie and nutrient needs.
The Healthy Mummy Pregnancy Smoothie is designed to complement, not replace, your prenatal vitamin intake. Our nutritionists ensured that the vitamins and minerals in the smoothie are at a low level so there is no risk of doubling up on any pregnancy vitamins.
It is ideal as a high-protein, high-calcium snack in pregnancy. You can download the Pregnancy Smoothie Label here.