10 Easy Ways To Make Dining Out With Kids Enjoyable
One of the first things to change in your life when you've had children is regular dining out. But not all hope should one lost, it is possible to still out once the kids come along.
You just need to be well prepared. We have compiled a list of tips and ideas on how you can train your children to behave respectfully while dining out.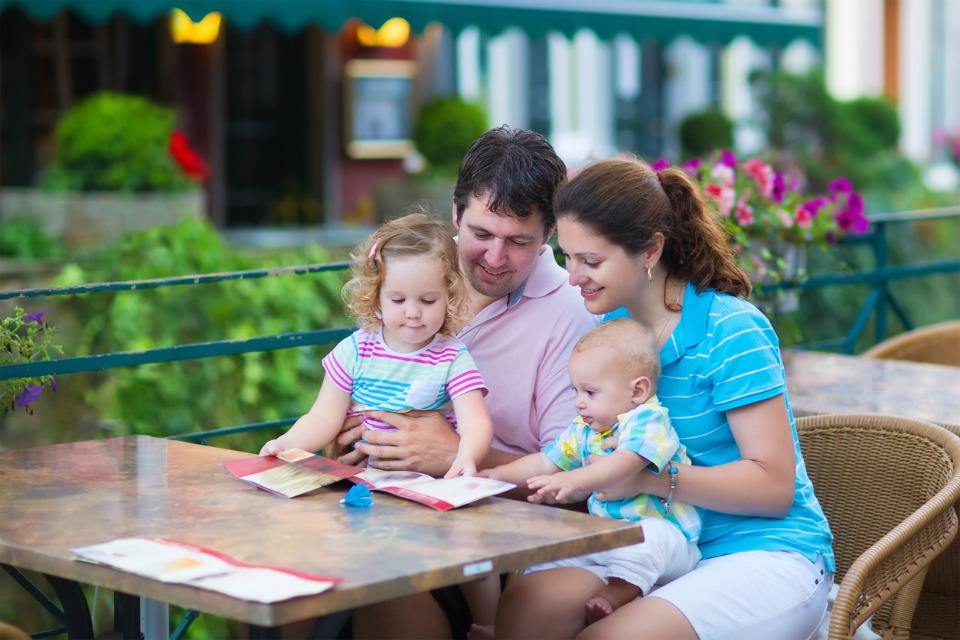 10 Easy Ways To Make Dining Out With Kids Enjoyable
1. Practise At Home
The best way to be able to have an enjoyable meal anywhere, dining out, with friends or at home, is to practise. Teach your children from an early age how to sit at a table, use their cutlery, drink from a cup and use their manners.
It is an important life lesson to know how to eat and communicate effectively and respectfully at a dinner table. The earlier they learn, the better they will be.
2. Research Your Venue
Taking your tribe of toddling children to a fine dining restaurant is probably not the way to go. Especially if you want to be able to enjoy yourself. So research your venue before making your booking. There are plenty of restaurants that are family friendly. Some offer a play area, most offer colouring-in.
You want to be able to find a restaurant that offers a child-friendly menu. Also look for a more casual atmosphere to be able to successfully blend in without drawing unwanted attention (and pressure) to yourselves.
3. Appropriate Timing
Choose a time that is both appropriate for your children and respectful to other patrons. Taking your 2 to 4-year-old children to a quiet restaurant at 8.30pm is not only going to cause irritation with your children but also with fellow diners who are having an intimate meal.
4. BYO Entertainment
Have a bag of tricks to be able to pull out if things start to get wobbly. Ideally, you want to be able to avoid just handing your children an electronic device, which encourages anti-social behaviour in a social environment.
Try things such as cars, sticker books, Barbies, colouring-in, books etc
5. Attention Span
Be aware of your children's attention spans and approach these with caution. This isn't the time to be treating this outing as a fancy dinner with your other half.
So avoid ordering a salad appetiser, entree, main and dessert and coffee. Order quick and easy meals that will allow you all to finish and get moving before your kids crack a wobbly over being bored and restless.
6. Order Entree Early
As soon as you arrive, order your kids an appetiser to set things off smoothly. Or, if you'd like to see costs down, bring a bag of proportioned snacks to be able to ward off the kids hunger before the main event arrives.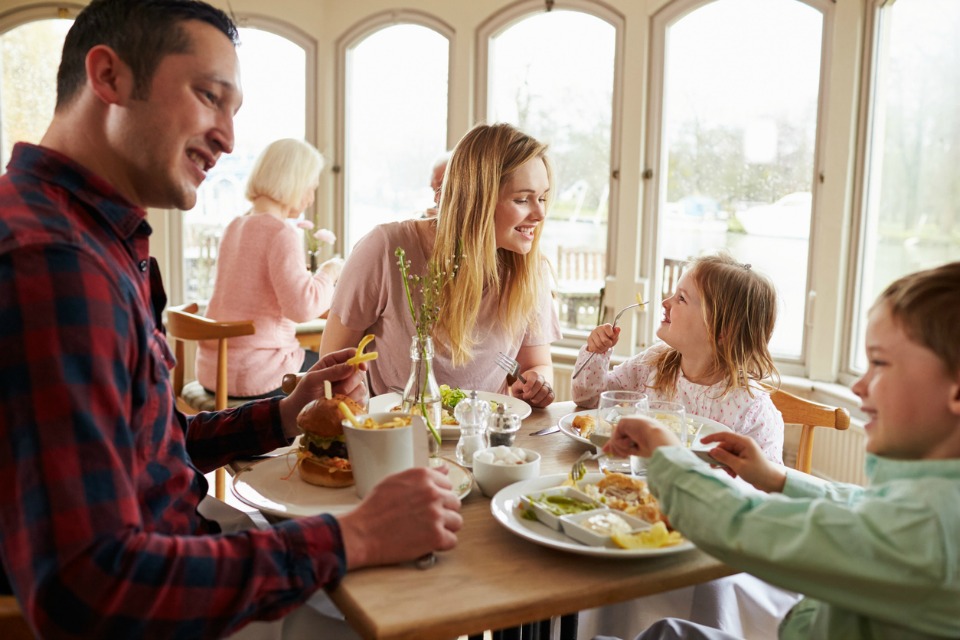 7. Set Expectations
Before you arrive give your children the rundown of expectations and consequences if these are not met. Be sure to follow through with your punishment if the children do not behave as expected. Without doing so, we aren't teaching the kids that this behaviour is unacceptable while dining out.
8. Family Night
Don't treat this night as a date with your other half. This is a family date night. So include the kids in your conversations. Inevitably, if the children are not feeling including, they will begin to behave in a way to seek your attention.
9. Special Treat
Have a special treat that the kids know they get while dining out. Such as a glass of pink lemonade, chocolate ice-cream after dinner etc. Best to have a treat that they do not get at home, this way they will look forward to your date with bated breath.
10. Keep Going
As they say – practise makes perfect. If dining out is an important part of your social life, persevere with taking the children out with you and eventually they will be trained to behave out in public in a way you deem appropriate.
Good luck, order a schnitzel for us!
If dining out with the kids is not for you, try these adventurous family activities instead.