I feel like I have turned a corner this month and no longer feel like I am on a "diet" this is now becoming a way of life!
I have now been following the Healthy Mummy programs for 4 months and I have lost over 17kgs and I truly believe that success will come if you think of your weight loss as a lifestyle change and not a diet or quick fix and The Healthy Mummy program and products can really help you to achieve this!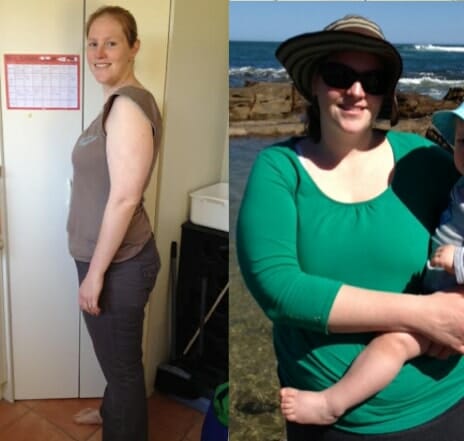 I haven't had the best couple of weeks exercise wise, although I have been fitting in a walk and some incidental exercise where I can yet I have still managed to see results and I put this down to changing habits, if you can change one bad habit at a time for a better one you will improve your health and lifestyle over time.
Some habits I have managed to create are:
– Doing a meal plan each week with meals chosen from the 28 Day Diet & Exercise Plan Book, The Healthy Spring & Summer Cookbook, the past 28 Day Challenges and recipes from the website and snacks from the Calorie Bible. Which is why I love the Healthy Mummy as there are so many amazing recipes and I have so much variety and never get bored.
– If I eat a meal out I feel I can now make the best choices possible and I have a better idea of portion sizes and listening to my body as to when I've eaten enough
– Drinking at least 2 litres of water a day and my warm water with lemon in the morning
– Fitting exercise into my day when I can, whether it be walking with the kids in the pram, running around the park with the kids, a segment or two from the Healthy Mummy DVD or incidental exercises such as squats and lunges while hanging out the washing
All of this is achievable as a busy Mum and without stepping foot in a gym if you don't want to.
They say it takes at least 21 days to form a habit – so I would encourage anyone who is just starting their journey to stick at it, believe in yourself, believe in change, trust the process and you will get results!
Need to stock up on Healthy Mummy Smoothies? Then see our shop here
And join our 28 Day Weight Loss Challenges here