Most people can't help but coo when they see a new baby, but some take it too far, sticking their heads in prams or dare we say it, touching your child.
But there may be a way to stop strangers coming too close to your child, through signage.
A company called Tags 4 Tots has come up with an ingenious way of reminding people to back off.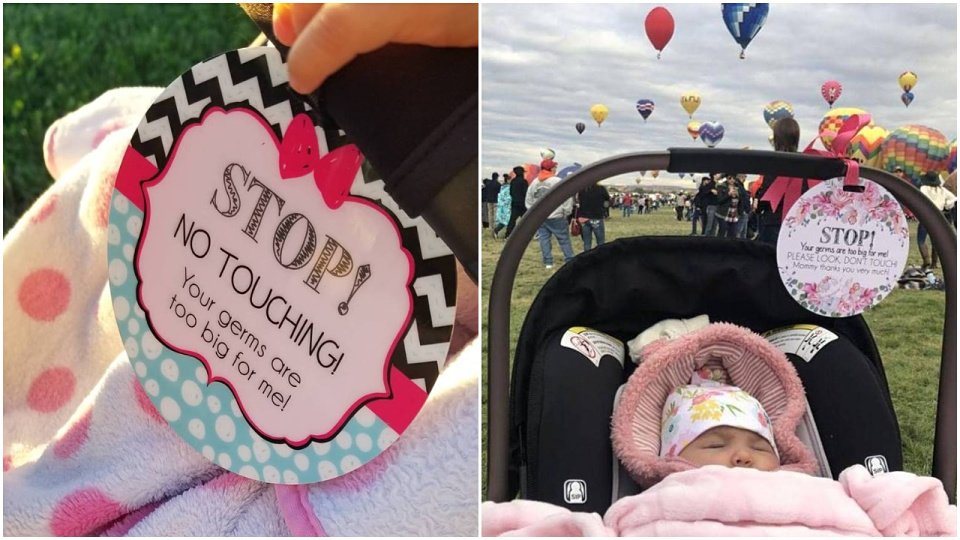 Back away from the baby
The placards come in different colours and each has a different message.
However, the intention is extremely clear: Make sure you ask permission before you even think about moving closer to the baby.
These tags, which look like a 'Baby on board' car sign and can be attached to strollers or carriers, politely tell people to keep their hands to themselves.
"STOP! Your germs are too big for me! PLEASE LOOK, DON'T TOUCH! Mommy thanks you very much!" reads one.
Another, which is geared for mums with a small baby reads: "I'm a preemie! Your germs are too big for little me! PLEASE LOOK, DON'T TOUCH. Mommy thanks you very much."
The tags were created by Johanna Ackerman, who had premature children herself.
"TAGS 4 TOTS started from a need. A need to protect my nephew born with a heart defect. Grew with the premature birth of my niece and nephew and became my lifelong mission with the birth of my own preemies," she writes on her website.
"Tags4Tots can be found in the US, Canada, UK and Australia! I love connecting with other mommas out there with the need to protect their little one from unwanted illnesses."
What do you think of these signs? Would you use them?
7 ways to annoy pregnant women
10 thoughts this mum has when someone touches her bump
Connect with other mums in our Healthy Mummy Community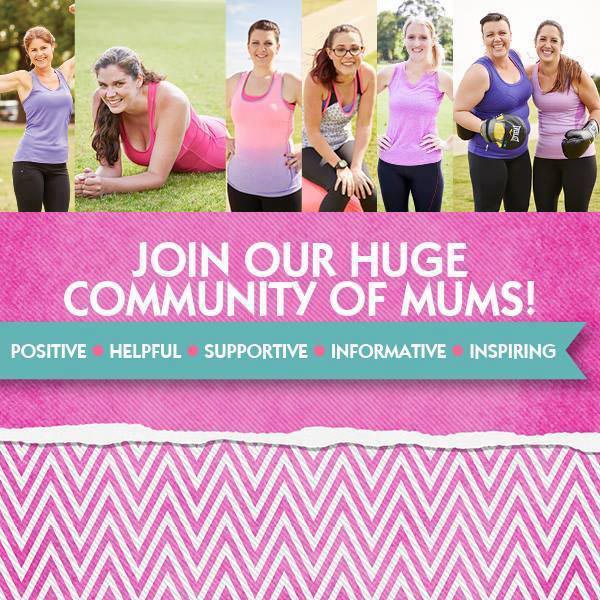 When women support each other incredible things happen. With over 1.1 million like-minded mums who can offer daily support to the Healthy Mummy members our social footprint is LARGE!
All our private groups are moderated every hour by our professional staff, to ensure a safe and non-judgemental environment.
Join our huge communities with hundreds and thousands of mums just like you.  We have lots of closed Healthy Mummy Facebook groups to suit you, including:
There are OVER 1.1 million mums across our social communities!!
Here are all our PRIVATE groups
Here are all our Facebook Public pages
Here are our Instagram and Pinterest pages
Find the right Healthy Mummy Community for you!