Eating Well When Breastfeeding
Continuing a healthy pregnancy eating plan once your baby is born is still important. Whether you are breastfeeding or not, you will need energy from the right food choices to look after your baby, especially during those early months when you are the main caregiver.
The Healthy Mummy Pregnancy Smoothies are a great way to enjoy healthy snacks as you need them and know you are getting the nutrients you need during and after your pregnancy.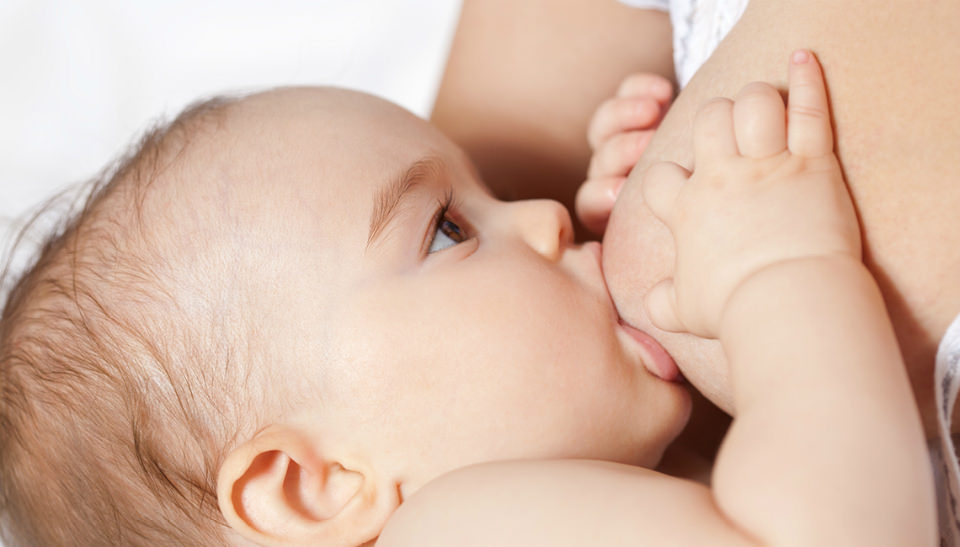 Here is some information from Cheree Sheldon, Nutritionist, about how certain foods can effect your baby when you are breastfeeding.
Picture this, bub has been awake every two hours for a feed, and is really unsettled, you feel like you have had ten minutes sleep all night, the alarm goes off and you have to be at an appointment soon. You reach for a coffee to help you through the morning. After lunch bub is still grizzly, you are completely exhausted and grab a chocolate for a little pick me up. At dinner time you are too tired to cook, so just grab some takeaway, and then the night continues much the same as the night before.. ARRGGGHHH. Sound familiar??
What you may not realise is that those unhealthy food choices that are getting you through the day, may be part of the reason why bub is not making it through the night.
Caffeine
Caffeine is found in coffee, tea, chocolate and energy drinks. We all know a double shot espresso will give you a pretty big hit, but do you know how it is actually processed by the body?
Some call it "half-life" which means how long the activity of a drug or herb occurs in your body. In the average adult caffeine has a half-life of almost six hours, but in an infant, the half life increases to 82 hours!! Yep, one drink of caffeine from you can be present in bub's body for up to three and a half days!! This is due to the liver not being able to process it effectively yet.
So think about reducing your caffeine consumption if you're breastfeeding just like you probably did when you were pregnant. If breastfeeding reduce caffeine until bub is at least six-eight months old, and then try in small amounts.
Cruciferous Vegetables
Other foods that may be causing pain or discomfort to your breastfed baby are cruciferous vegetables.
Think about all the "fart" foods, like cabbage, brussels sprouts, and onion. Also part of this group of vegetables are broccoli, cauliflower, kale, bok choy, that all may be causing wind for your bub. If I had a windy belly that was always uncomfortable, I would be grouchy too!
Other Foods
Other common foods that can cause issues for babies through their mama's milk are gluten, dairy and any strong tasting foods. Usually if you ate certain foods when you were pregnant e.g. curries, lots of dairy and gluten then your baby shouldn't be effected too much when breastfed.
Varying what we eat during pregnancy and breastfeeding, will actually make your bub more adventurous and a receptive eater later on, so variety is the key to everyone's healthy diet.
Cheree Sheldon, Nutritionist
Click here to visit our pregnancy products shop.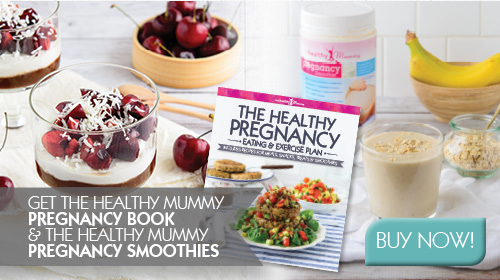 Disclaimer: Always speak to your doctor before changing your diet,taking any supplements or undertaking any exercise program in pregnancy. The information on this site is for reference only and is not medical advice and should not be treated as such, and is not intended in any way as a substitute for professional medical advice..
Our plans promote a health weight gain in pregnancy to benefit the mother & baby and you can read more on this here 
The owners of The Healthy Mummy do not make any representations or warranties, express or implied and shall have no liability or responsibility to any person or entity with respect to any loss or damage caused or alleged to be caused directly or indirectly by the information contained herein and nothing in this disclaimer will limit or exclude any liability for death or personal injury resulting from negligence, limit or exclude any liability for fraud or fraudulent misrepresentation, limit any liabilities in any way that is not permitted under applicable law or exclude any liabilities that may not be excluded under applicable law.