In 2012 Elizabeth Gordon lost a huge 38kg on the Lose Baby Weight & Healthy Mummy Plans, (you can read her story here) so we thought it would be a good idea to do a Q&A with her and see how her weight loss maintenance is now going – as we do get a lot of questions about how mums manage to keep the weight off after losing it.
So below is an update from Elizabeth.
"Hello! I have now lost my last 4kgs I wanted to loose so I am now slightly lighter than before I had my little boy which I'm really happy about 🙂 now have lost 42kg with the Lose Baby Weight and Healthy Mummy products!
I'm now focusing on toning and strength fitness and love seeing my progress increase each week with my training.
You guys and your team are making an amazing difference to so many mums – keep up the fantastic work 🙂
Elizabeth Gordon x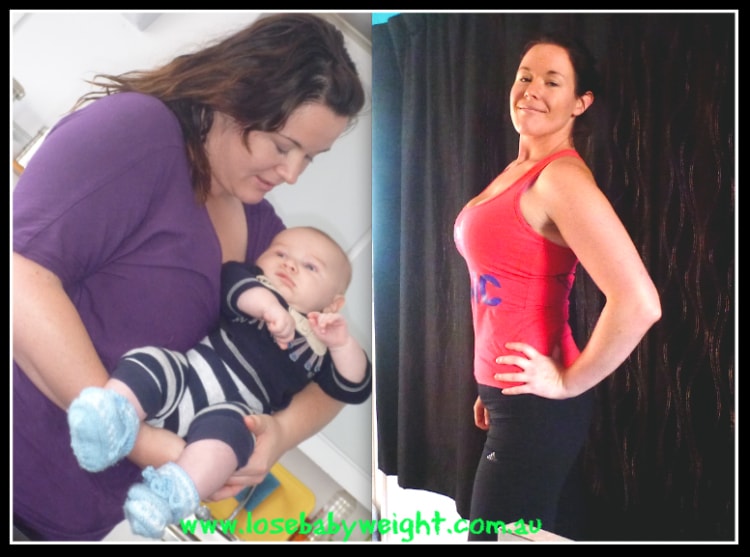 Q&A with Elizabeth
Q. How much weight did you lose on our plans?
A. Since starting last year in April I have lost 42kgs!
Q. How many kids do you have?
A I have two children a girl who's 4 in may and a boy who just turned one
Q. What was the best thing about the Lose Baby Weight plans and Healthy Mummy smoothies?
A. They are realistic for people to stick to and the healthy mummy smoothies are quite reasonable in price and offer extra benefits of nutrition in them
Q. What is your top tip for other mums wanting to lose weight?
A. To be consistant with your goals and try to challenge yourself with your fitness to keep your body working hard at loosing the weight
Q. Have you kept the weight off?
A. yes 🙂 between xmas i was fluctuating abit between 1-3kgs but thats normal for me
Q. Would you recommend our plans to other mums?
A. of course!! i always do 🙂
Q. Anything else you want to add?
A. I love the tips and support via email and having a network on facebook is great! the more support the more success woman will have at losing the weight 🙂
GET YOUR 10% DISCOUNT
If you are ready to lose weight then the The Healthy Mummy plans offer a healthy and safe exercise and diet routine and you can get a 10% discount by using code LOYALTY at the checkout.