It's so easy to want to stock up on stodgy, warm and comforting food in front of Netflix during the Winter months.
Unfortunately, most hearty meals are usually loaded with calories. But what if we told you, you could tuck into your favourite classic cold weather meals without any of the guilt?
Yep, you heard that correctly! We've got a host of Healthy Mummy meals that are perfect for keeping you warm this winter WITHOUT messing up your weight loss regime!
Discover these 10 guilt-free Winter dishes.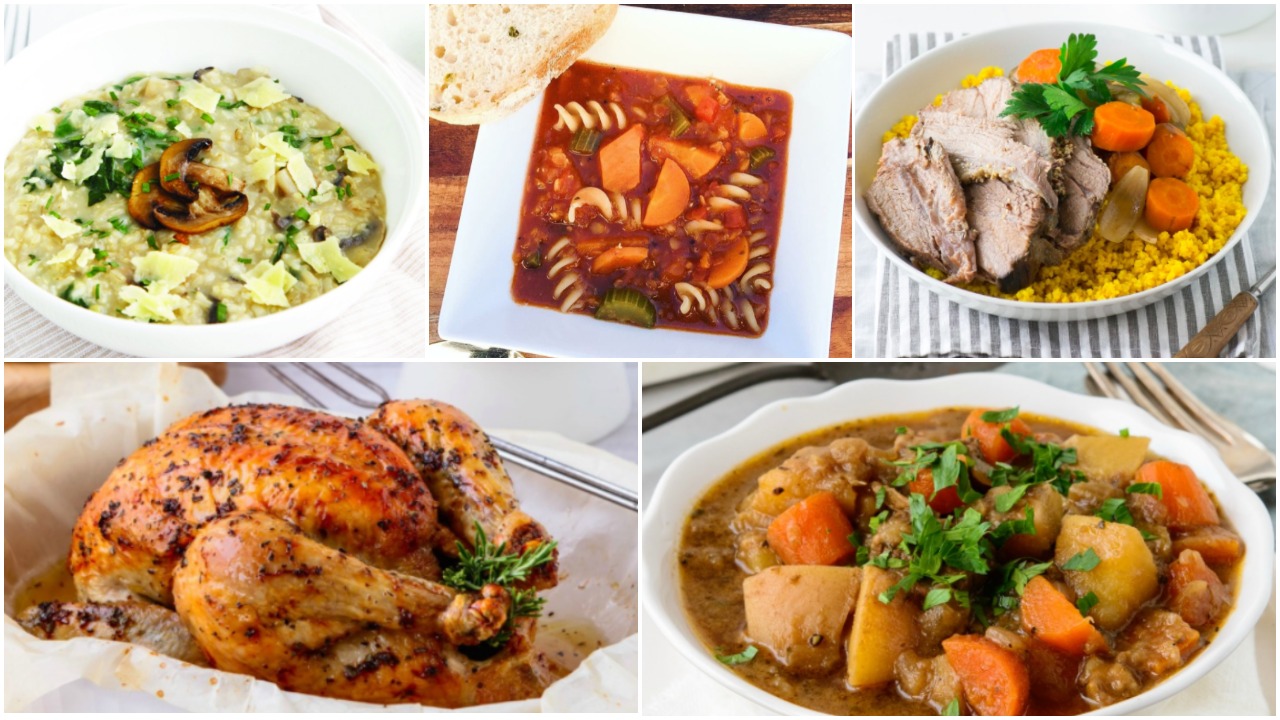 10 guilt-free Winter dishes to help fight weight gain
1. Budget-Friendly Beef Stew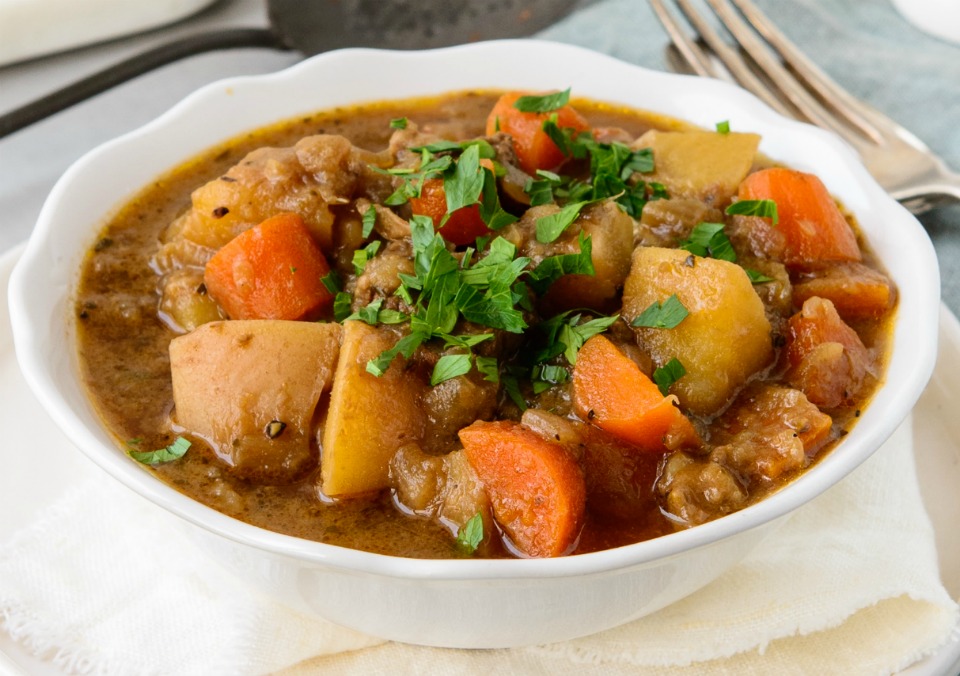 Feeding your family delicious and nutritious meals can be tough on a budget. This Budget Friendly Beef Stew is a favourite recipe of ours from the 28 Day Weight Loss Challenge. It makes 4 serves at only $3.95 per serve.
It's a great budget friendly dinner to make for the whole family – or freeze leftovers for another meal – and it's only 356 calories per serve! For full recipe, click here.
2. Man-Friendly Meat Pie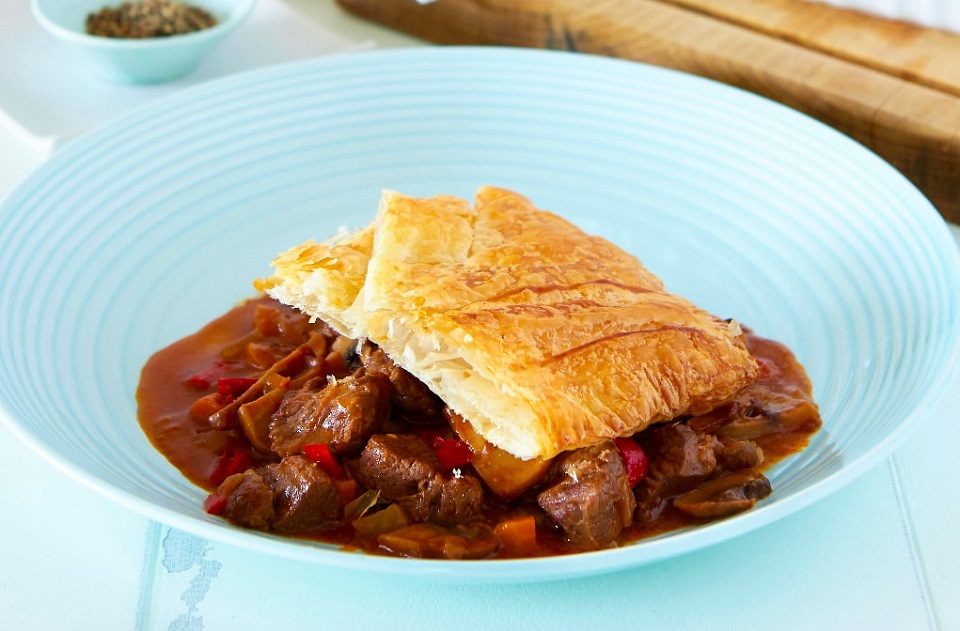 This Man Friendly Meat Pie is a hearty family meal that will most certainly lead the way to dad's heart (via his stomach of course).  It is also super healthy and perfect addition to a healthy eating plan like our 28 Day Weight Loss Challenge.
The beef is tender and juicy and it is also jam-packed with yummy veggies – and it's only 350 calories per serve! See full recipe here.
3. Autumn Minestrone Soup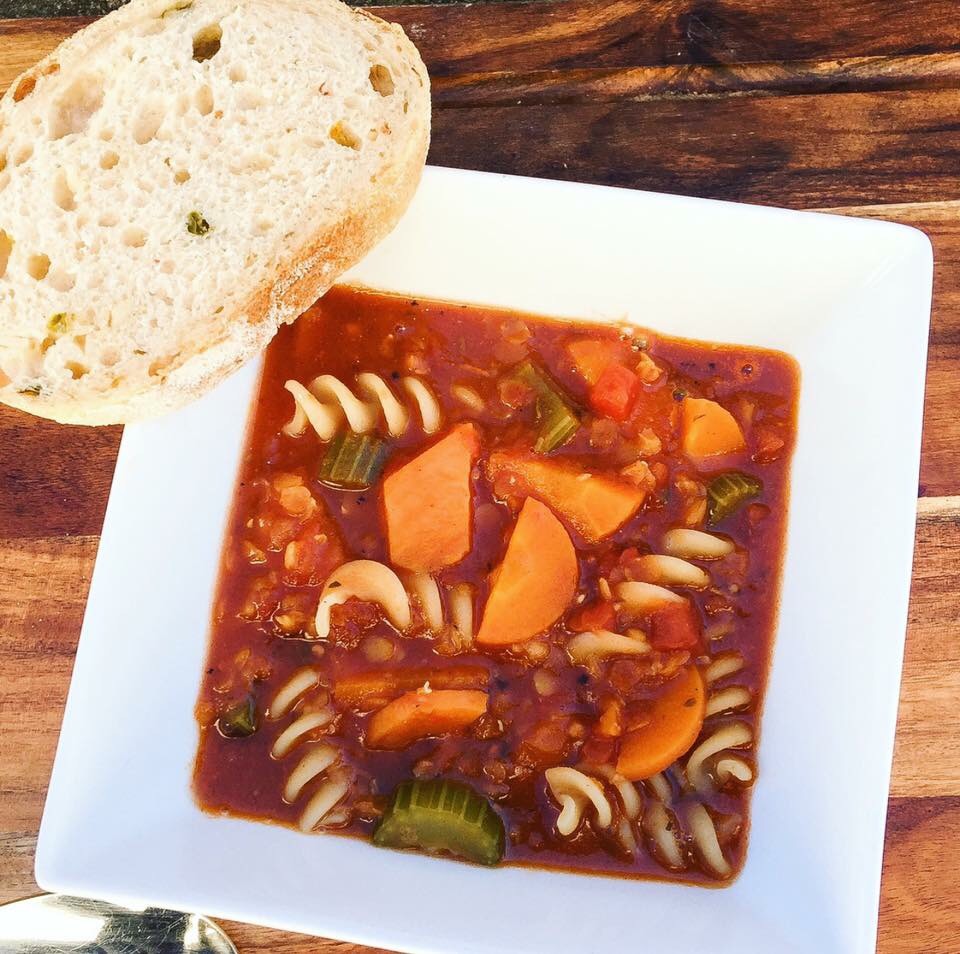 Nothing beats a homemade soup. Make it rich but low in fat, and you have a winner for everyone in the whole family.
You CAN'T go wrong with our Autumn Minestrone Soup – see recipe here. There are only 333 calories per serve!
4. Roast Beef With Pepper And Mushroom Gravy
While good old fashioned roast beef is delicious as it is, this cooking method not only tastes amazing and is healthy for when you're losing baby weight, it also fills the kitchen with the most smell.
For this Roast Beef With Pepper and Mushroom Gravy recipe click here.
5. One Pot Beef Stroganoff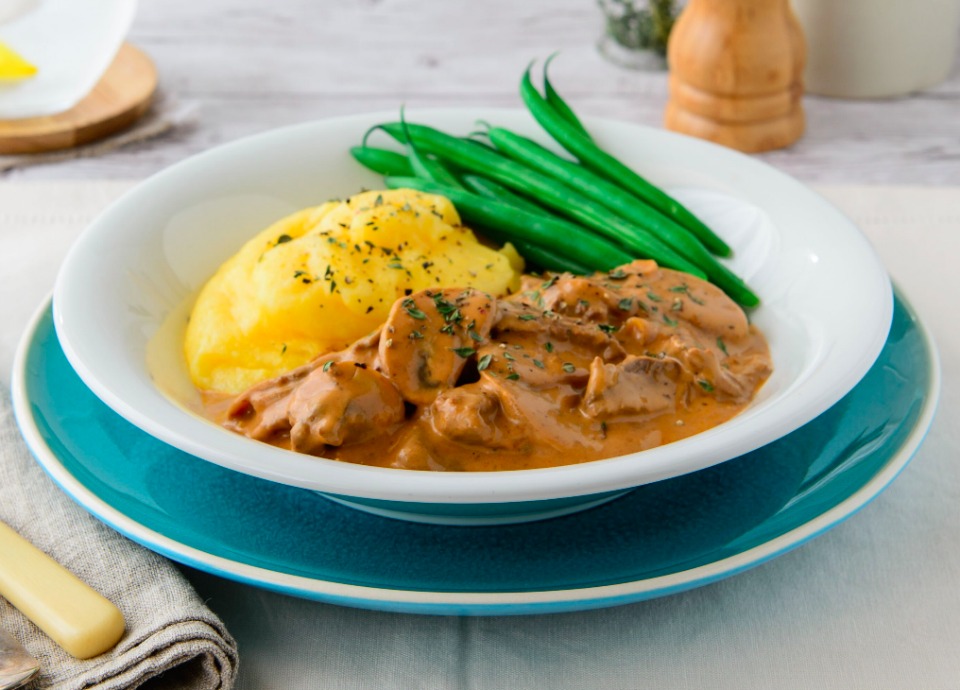 When you are a busy mum, you need easy to prepare recipes that you know the family will love. This ONE POT recipe for the classic beef stroganoff is perfect. See full recipe for our sensational 250 Calorie One Pot Beef Stroganoff here.
6. Winter Warmer Smoothie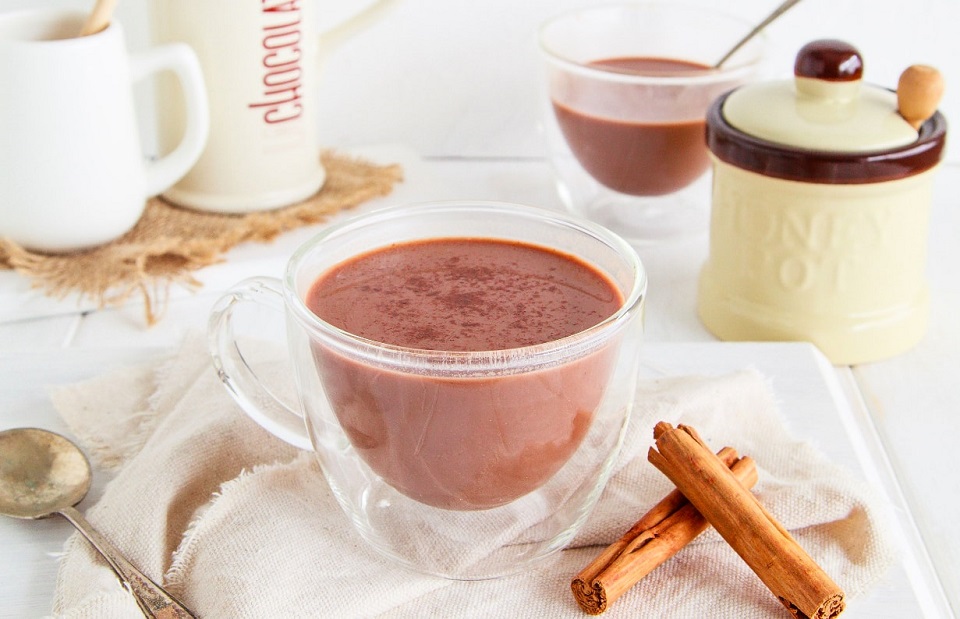 On a cold winter's evening, curl up on the couch with this healthy hot chocolate alternative.
Served warm and filled with the comforting flavours of vanilla, honey and cinnamon, this hot drink will have you losing baby weight while enjoying its tasty goodness! And it's only 198 calories per serve. For full recipe, click here.
7. Sweet Potato Shepherd's Pie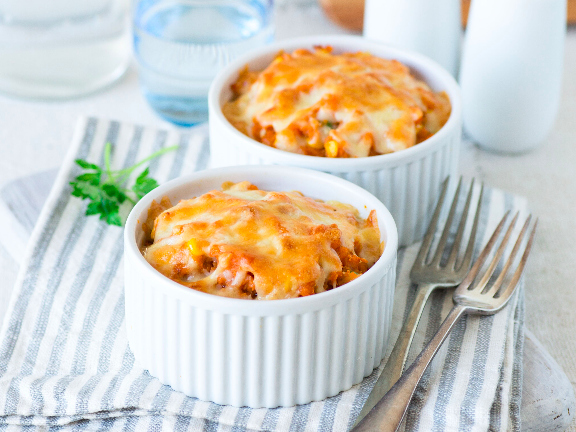 Free from butter, pastry and gravy and packed full of lean mince and veggies.  This improved version of an old favourite makes a weight loss friendly, delicious meal option.  Another delicious Shepherds Pie Recipe!
These Sweet Potato Pies are only 365 calories. For full recipe, click here. 
8. Healthy Apple Pie Mug Cake
The majority of the "mug cake" recipes that you find on the internet are full of refined sugar and unwanted calories.
This Healthy Apple Mug Pie is only 180 calories. Click here for recipe.
9. Mushroom Risotto
This risotto uses mushrooms but you can also add any meat if you want to bulk it up – it is also great for adding in extra veggies if you have them in the fridge too.
Here's this Delicious Healthy Mushroom Risotto – which is 258 calories per serve. For full recipe, click here.
10. Four Ingredient Lemon And Thyme Roast Chicken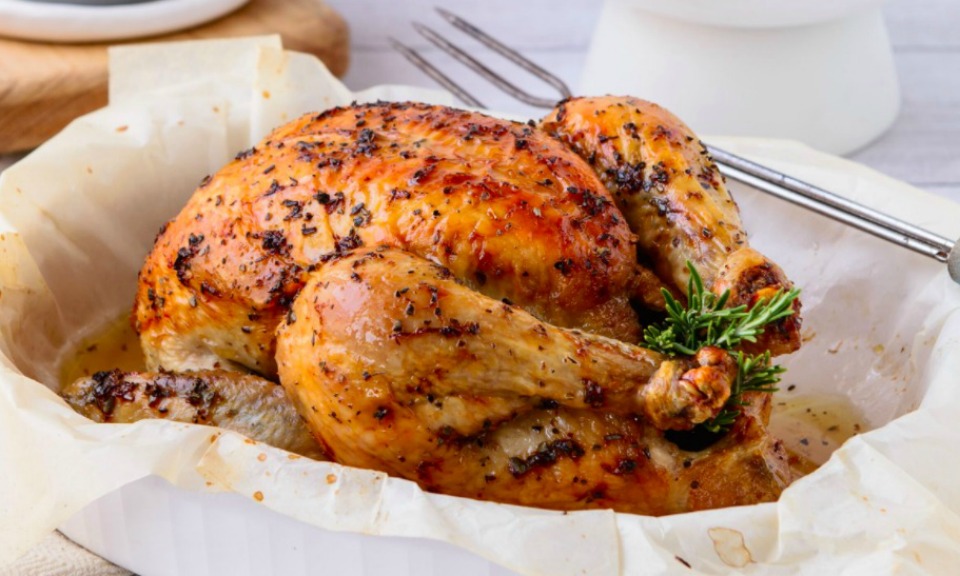 Some recipes don't need a lot of tweaking to make them great – this is one of them. Just 4 ingredients is all you need to create this great roasted lemon chicken. A roast is always a welcome meal for adults and kids. There's something so comforting about the aroma of a chicken cooking in the oven.
For this 4 Ingredient Simple And Healthy Lemon & Thyme Roast Chicken recipe, click here.
Don't let Winter stop your weight loss goals
As most of us crave comfort food in Winter,  28 Day Weight Loss Challenge has an abundance of recipes that are designed to give your body the richly satisfying and nutrient-dense food it craves, but without the unhealthiness.
The 28 Day Weight Loss Challenge is a tool that will help you to achieve this through our easy to use app.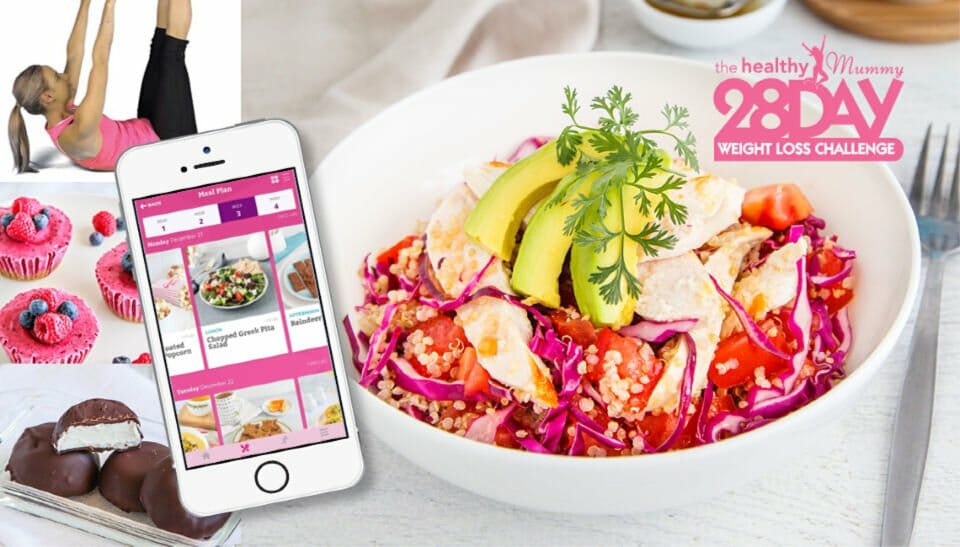 Don't want to venture out for a run this Winter? No problem, the challenge app has over 500 exercises you can do at home, even if you're short on time!