This is how you REALLY should read a nutrition label
You turn over the container of what looks like an amazingly nutritious batch of hummus (as it has images of flowers and says organic), only to discover the list of ingredients are longer than your toddler's whinging and the nutritional label is more complex than your 4 year old's homework.
Personal trainer and fitness coach Max Weber states on his popular Instagram that the key to reading and really understanding a nutritional label and it's oodles of information is actually pretty simple and narrows it down to 4 key points!
Keep reading to divulge the information on your next jar of peanut butter!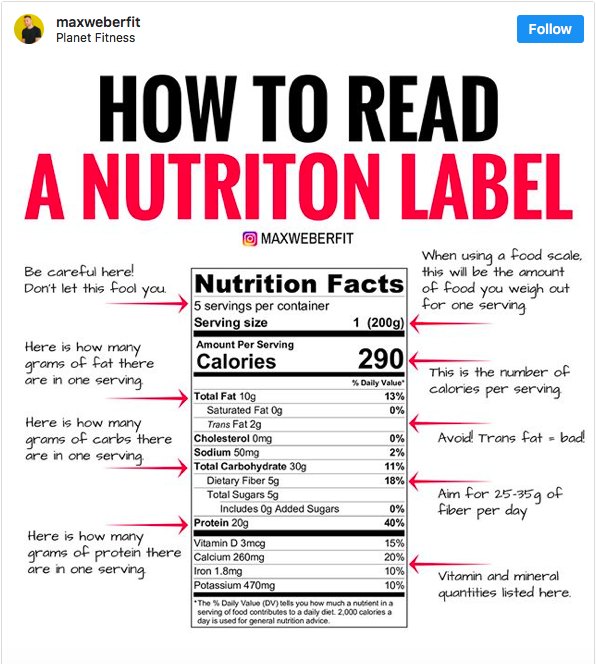 The 4 things to look for
1. Servings
The first thing to look at is 'servings per container','number of servings' and 'serving size' are all very different measurements. Max states "this is important to keep in mind so that you don't end up eating the whole container that has 5 servings while only tracking one serving."
2. Calories
Don't get fooled in this section! When it says calories at the top of the label this is the calories PER SERVE not PER CONTAINER; "unless there is only one serving per container," Max states.
3. Macronutrients
If you need to whip out your calculator on your phone, so be it! Calculating the calories of each macronutrient such as protein, carbohydrates and fats allows you to understand the overall calories.
From the breakdown below, Max states that the macronutrients are "listed in grams on the food label (per serving) and will add up to the number of calories listed above."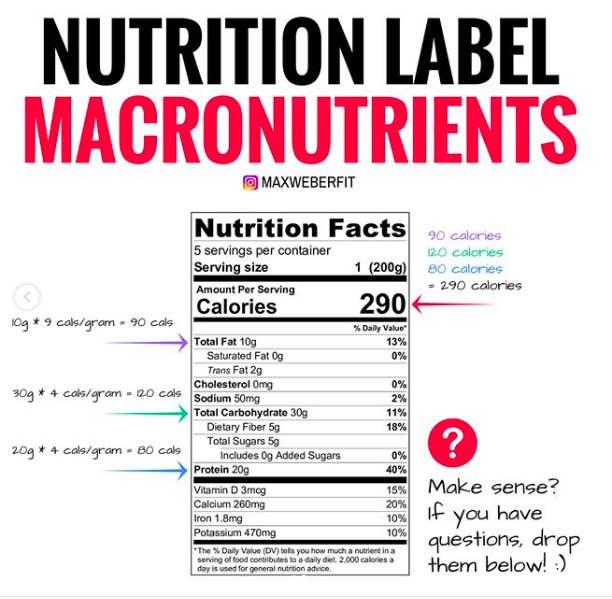 4. Other factors
Consider the sugar, fibre, vitamins, minerals and the different types of fats on the label to know what exactly you are going to be consuming.
"We ideally want to avoid trans fats, incorporate 25-35g of fibre per day, limit processed sugar and eat nutrient (vitamin and mineral) dense foods," Max states.
Hmmm, intersting!
Our Winter Weight Loss 28 Day Weight Loss Challenge is underway!
As most of us crave comfort food in winter, The Winter Weight Loss 28 Day Weight Loss Challenge has an abundance of recipes that are designed to give your body the richly satisfying and nutrient-dense food it craves, but without the unhealthiness.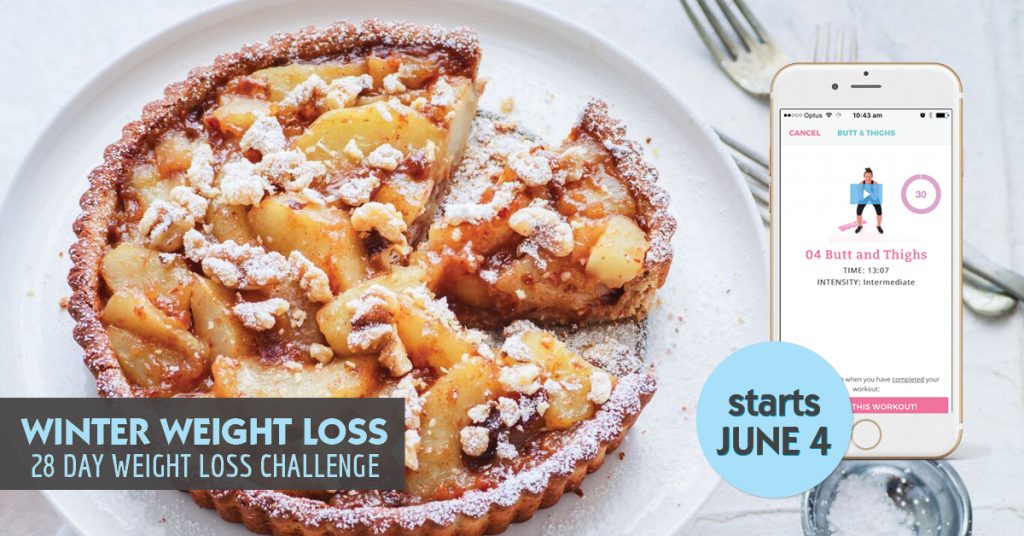 The 28 Day Weight Loss Challenge is a tool that will help you to achieve this through our easy to use app.
Don't want to venture out for a run this winter? No problem, the challenge app has over 350 exercises you can do at home, even if you're short on time!