4 Family Sunscreens To Help You Stay Sun Safe This Summer
Australia has one of the highest rates of skin cancer in the world, making sun safety a critical part of our lifestyle. Fortunately, us Aussies have become increasingly sun savvy and are pretty good at our slip slap slop!


How to Choose Family Sunscreens
If you've ever stood in front of the sunscreen selection at your local supermarket or chemist then you'll know just how many products are on offer.
Choosing a product comes down to personal preference, but there are a few key things to look out for and consider when picking a family sunscreen. These include:
Choosing a product that is broad spectrum. This means it protects against both UVA and UVB rays.
Choosing an SPF 30+ or higher product.
Includes AS/NZS 2604:1998 on the label which means it meets Australian and New Zealand standards.
Is water resistant. While applying after spending time in the water is essential, it's important to find a suncream that won't be sweated or washed off.
Physical vs chemical sunscreen
Many parents prefer to choose a product designed for sensitive skin or specifically for babies/children to minimise risk of irritation. 'Physical' sunscreens have also become very popular for youngsters in the past 5 years. A physical suncream contains active mineral ingredients, such as titanium dioxide or zinc oxide, which work by forming a physical barrier on top of the skin to deflect and scatter damaging UV rays. One of the biggest selling points for these formulations is that they are generally low irritant.
Chemical sunscreens use compounds like Octylcrylene, Avobenzone, Octinoxate, Octisalate, OxyBenzone, Homosalate and Helioplex to absorb UV rays as opposed to deflecting them. Though those words may sound scary, The Cancer Council has done a lot of research into the safety and efficiency of sunscreen and deemed them all safe for use.
Visit the Cancer Council for information.
Here's our pick of 4 fanastic Family Sunscreens
1. Cancer Council Peppa Pig Kids Sunscreen SPF 50+ 200ml Finger Spray, $10.95

SPF50+ protection
Broad spectrum UVA and UVB protection
Specially-formulated and dermatologically tested for delicate skin
Gentle and fragrance free
4 hours water resistant
Made in Australia
Buy it from Priceline
2. Invisible Zinc Junior Clip-on Cream SPF50+60g, $11.70

Suitable for all skin types including children
Physical formulation (micronised zinc oxide)
No parabens
Great for sensitive skin types
Buy it from Chemist Warehouse.
3. Nivea Kids Caring Roll On Sunscreen Lotion  SPF50+ 65ml, $7.70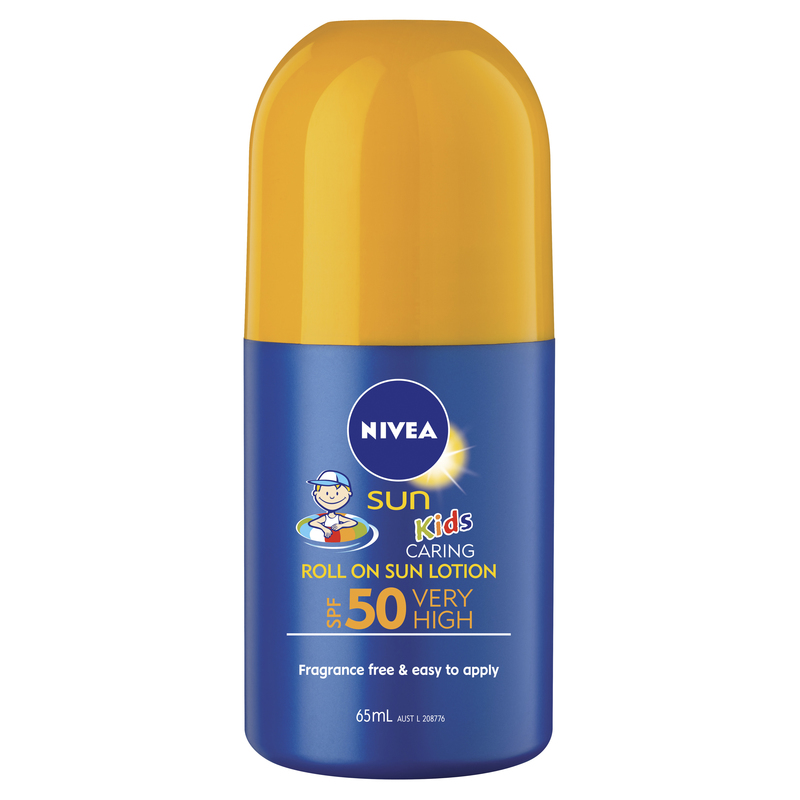 Contains broad-spectrum protection
Free of fragrance, parabens and colourants,
Contains a natural mineral active formulation (zinc oxide)
4 hours water resistance
Recommended by CHOICE
Buy it from Priceline.
4. Banana Boat Kids Clear Spray SPF50+ 175g, $17.50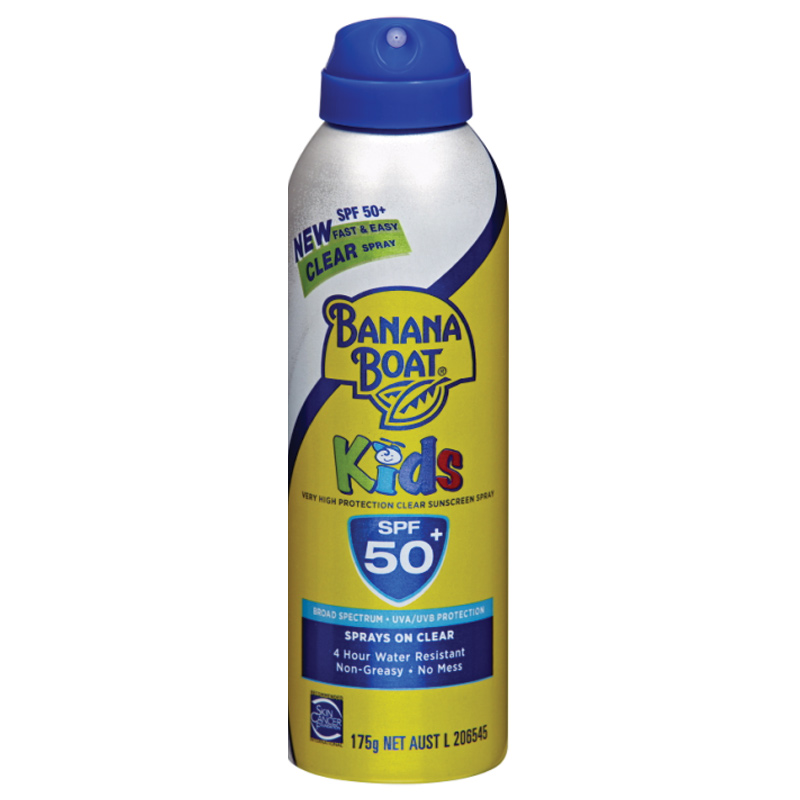 SPF 50+ UVA and UVB protection
Micro fine spray meaning you don't miss any exposed skin
Fragrance free
4 hours water resistant
Buy it here from Chemist Warehouse.
Find more great products and parenting tips here.