From funny dance moves, to hilarious skits, Tik Tok has exploded over the last couple of years! It's given everyone a little light relief particularly during a global pandemic.
But one of the unexpected but awesome things to emerge from  Tik Tok, is the birth of the 'culinary trend'.  From weird and wonderful food combinations, to prepping techniques and presentation ideas or just simple recipes, there's no doubt that its been a source of inspiration for foodies all over.
But are they all worth the hype? At the Healthy Mummy we like to keep an eye on these viral cooking trends and see how we can tweak for a healthier version.
Here's our favourite Tik Tok food trends with a healthy spin!
Viral Pesto Eggs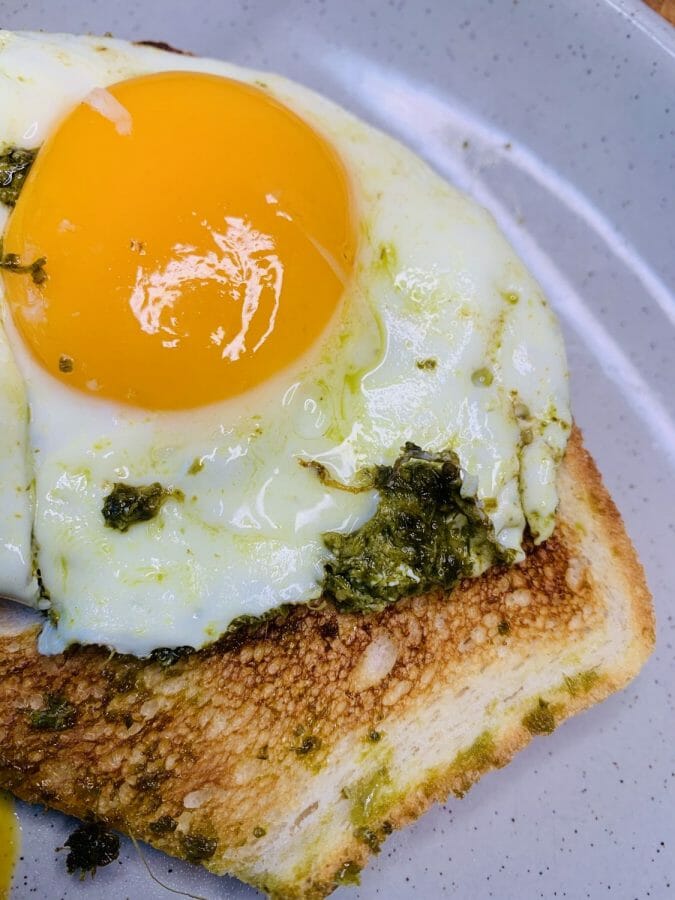 Who knew that pesto and eggs cooked together in a pan was sooooo good!!  We've ditched the extra honey and ricotta on the original recipe as they easily blow out the calories. Our Pesto Eggs recipe has been tried and tested and has got the thumbs up on taste but is only 294 calories per serve!
This makes it a fantastic breakfast option when you are watching calories but still want to enjoy the amazing food trends everyone's talking about. And let's face it, eggs and bread are a pantry staple and having a jar of pesto in the fridge makes for a versatile ingredient! Honestly, if you haven't already give it a go!
Ingredients
2 teaspoons pesto (any brand but homemade is even better!)
2 eggs
1 slice bread (preferably wholegrain but any works well)
Method
Lightly spray a fry pan with cooking spray
Pop 2 teaspoons of pesto into the pan and spread it out.
Gently crack the eggs on top of the pesto until they cook through.
Toast a slice a bread
Once the eggs and pesto are cooked, place them on the toast and enjoy!
It's that simple!
Watch how easy it is to make in the video below!
Grazing Platters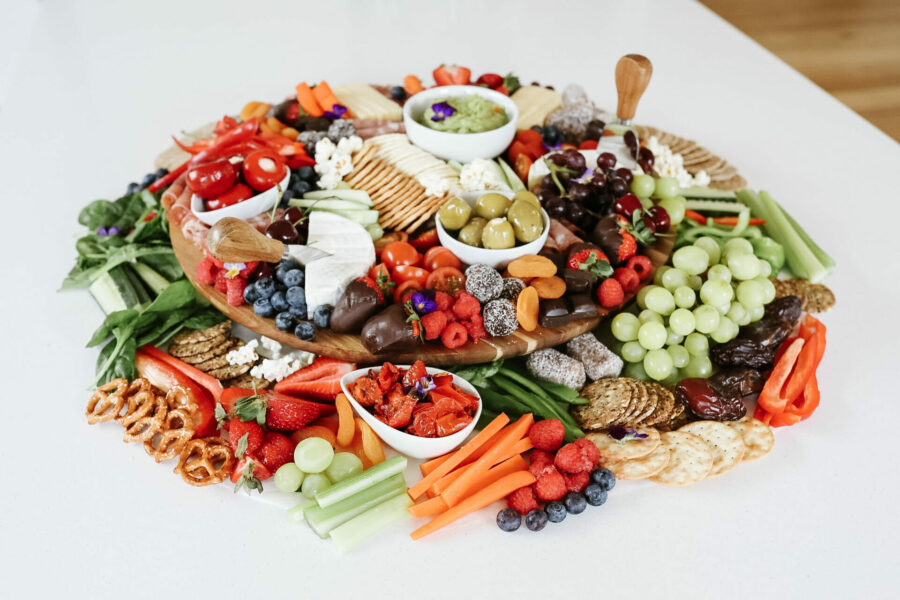 Whilst grazing platters are nothing new, different and interesting ways of presenting meats, cheeses and fruit  exploded over Tik Tok. While at The Healthy Mummy, we love a good grazing board, we also know they can be potentially dangerous if you're watching your weight. The brie alone could blow all your calories for an entire meal, so it's good to know where to show some restraint, and where to tuck in! You have choices to make, and we're here to help you make the healthy ones!
Tips for a Healthy Grazing Platter
Go for the veggies – Think carrot/cucumber/capsicum sticks.
Easy on the dried fruit – They're higher in sugar than fresh fruit so enjoy in small amounts
Dips with protein – Hummus will make you feel full so you're less likely to overeat.
Moderation with Cheese and Meat – high in protein but also calories so go easy.
Include Olives – big juicy ones for some healthy fats.
Eat the rainbow – this will give you an array of macro and micro nutrients
Add some protein balls – these will give you a boost of protein and healthy fats.
Pick the right crackers – ones with chia, pepitas and sunflowers
Go nuts – but not too much – a handful is all you need.
Enjoy yourself! – Moderation is key but it's not the end of the world if you have that second helping of brie!
For more about platters see How to prepare a budget platter to entertain a crowd.
Tik Tok Tortilla Wrap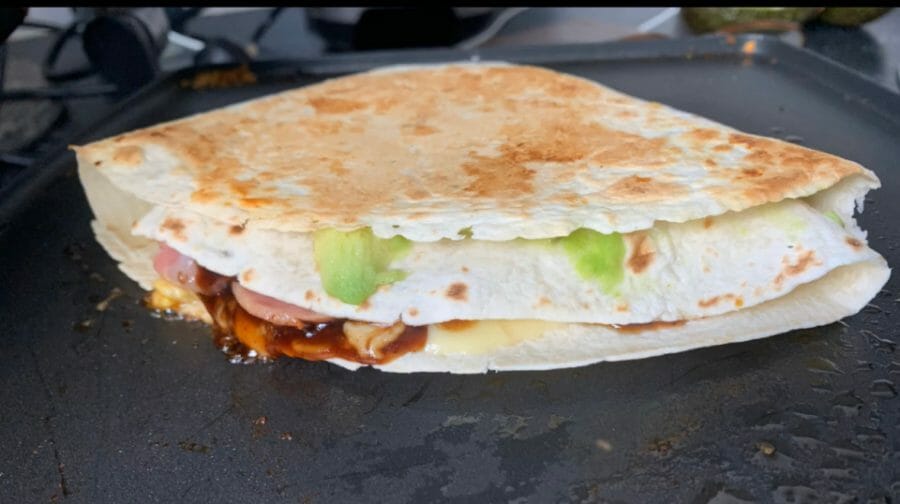 It's been hailed as a 'life-changing' way to cook a tortilla, but now The Healthy Mummy has come up with a healthier way to cook the TikTok tortilla wrap hack. Best of all, our version is only 446 calories!
The tortilla Tik Tok hack is pretty simple. Different ingredients are placed in each quarter of a tortilla then it is cut down to the middle then folder over, with each side folded over another before being pan fried. The usual ingredients are avocado, cheese, tortilla chips, shredded chicken or pork, beef bacon, chilli, salad and sour cream.
These ingredients can definitely max out your calorie count for the day, if you load it up with cheese, sour cream and pork. Check out our healthier version below…

Ingredients for our healthy tortilla:
1 40g tortilla
2 rashes of bacon
1 egg
1/4 of avocado
1 slice of cheese of reduced fat tasty cheese
Reduced fat mayonnaise
Method:
Put the ingredients you want in each quarter of the tortilla
Take a knife and cut the tortilla from the top to the middle.
Fold the wrap up, fold the wrap into quarters so you're left with a triangle shaped tortilla.
Grill your wrap in a panini press or place it in a pan and cook over medium heat, flipping once.
Enjoy!
Best of all, you don't even have to do it for just tortillas! You can also do it for pancakes and sushi and the ingredients are endless!
Watch how to make it below!
Air Fried Everything
We were already massive fans of air frying but Tik Tok users showed us there are no end to the possibilities of what can be made in a air fryer!
Air Fryers are an awesome kitchen gadget that gives you similar results as deep frying but with little to no oil. They are work like small powerful ovens that use hot AIR to cook, not fat. It's this rapid circulation of hot air that makes the food crisp.The Healthy Mummy recently launched a whole new 'Air Fryer' Meal Plan to the 28 Day Weight Loss Challenge in the Healthy Mummy App and there is one particular recipe that has proved SOOOOOO popular, mums can't stop sharing how good it is in the Healthy Mummy Community.
It's the UTTERLY delicious Chocolate Chip Cookie Tart!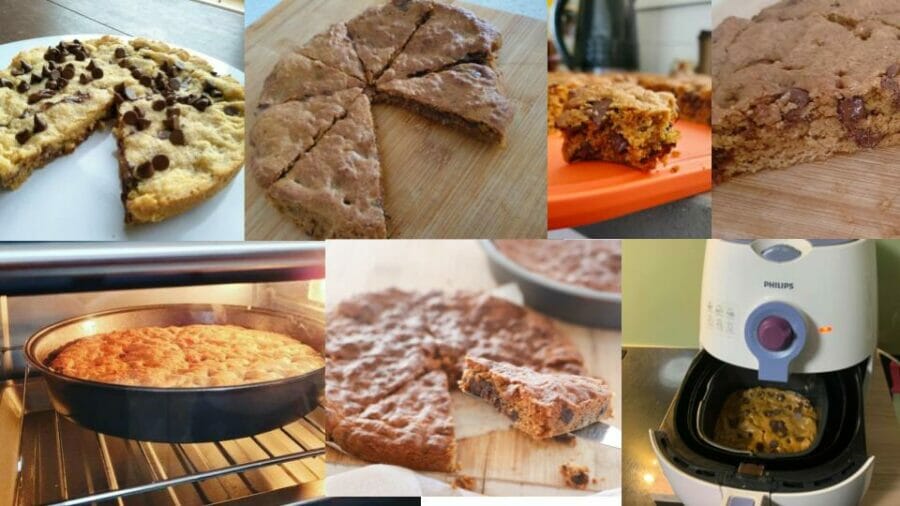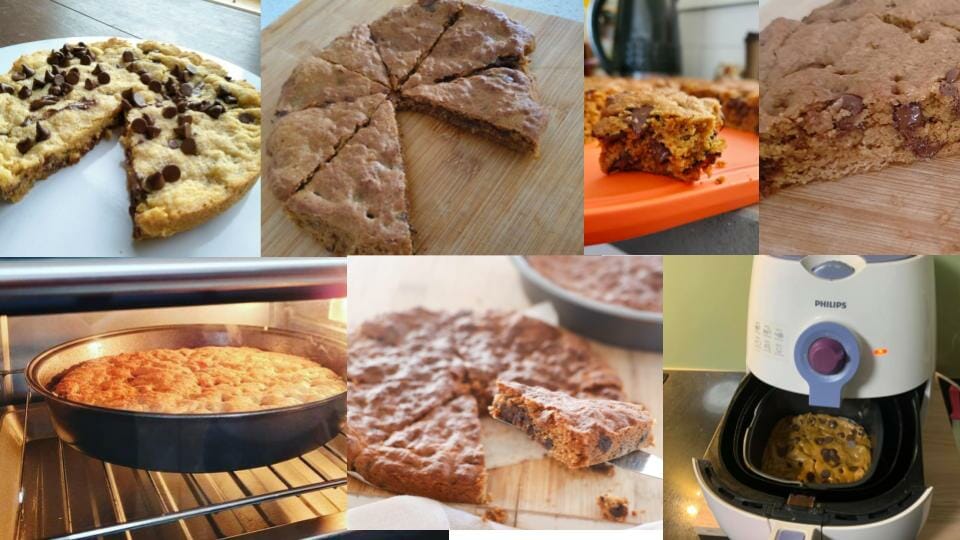 This yummy cookie tart really does taste as good as it looks and is only 191 calories per serve. Many people don't realise how good the air fryer is for these sorts of sweet treats and this recipe is no exception. It's really easy to prepare and takes no time to make the mixture and then use cake tins that will fit in your air fryer.
The result is a beautiful crunchy and gooey giant cookie that you slice into individual pieces. YUM! Not only has it been a massive hit with mums, but kids are also raving about it with some pleading for it to be a lunch box regular!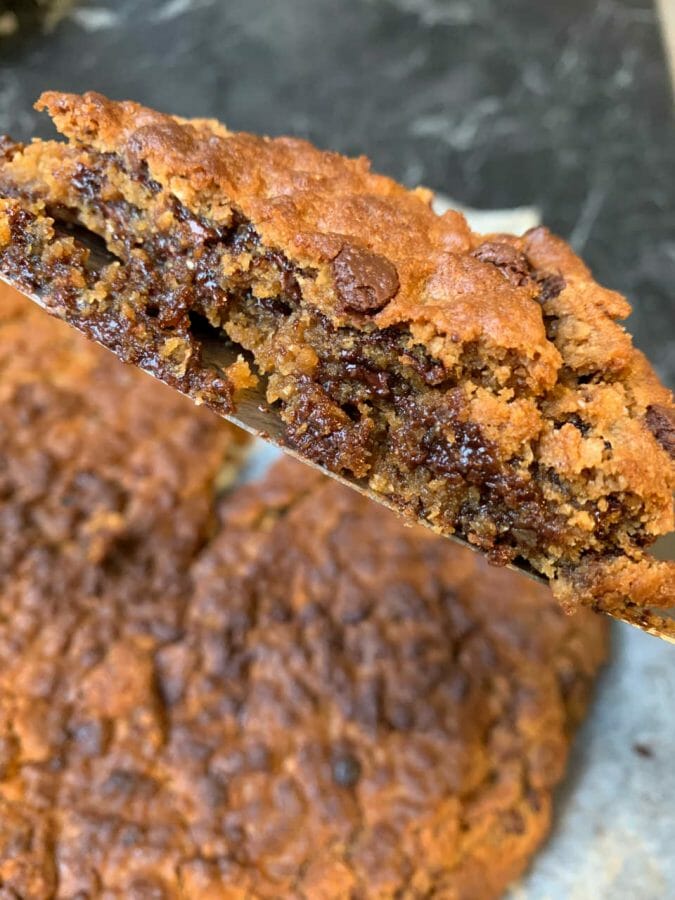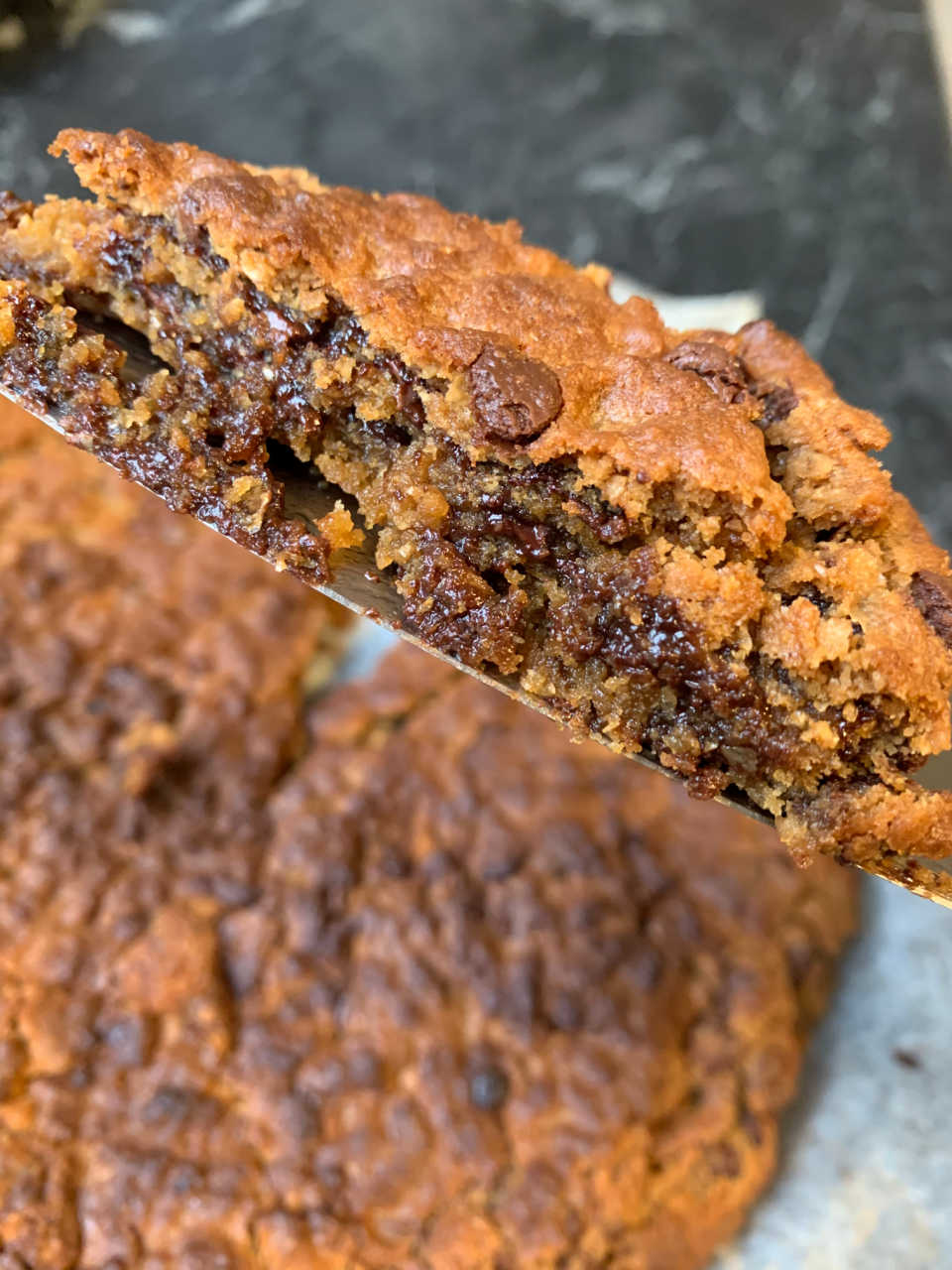 A word of warning however, for this amazing recipe you will need one other thing. Discipline. Discipline not to eat the whole thing!!! One mum cleverly suggested not putting it in a clear container as it needs to be hidden! That's how good it is!
Healthier Feta Tomato Pasta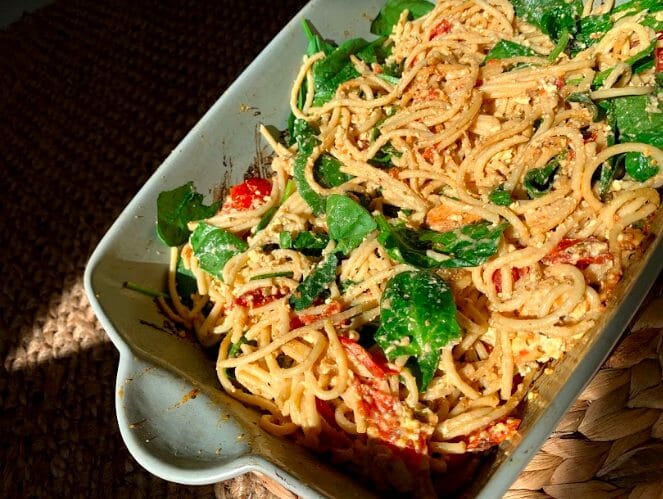 Now here's a Tik Tok Viral sensation that has done the rounds, and if you haven't tried it yet, you need to give it a go. Mums have gone CRAZY for this healthier version of the viral Tik Tok feta pasta for good reason!
The Simple Tomato & Feta Pasta uses wholemeal pasta which is more nutrient-dense to keep you fuller for longer, reduced-fat feta plus this recipe includes some nutritious baby spinach which is high in iron and other minerals.
All up this delicious family meal is just 421 calories per serve!
Watch how to make it here
Hear why Mums are going crazy for this healthier version of the Tik Tok Feta Pasta!
Get more healthy recipes from the 28 Day Weight Loss Challenge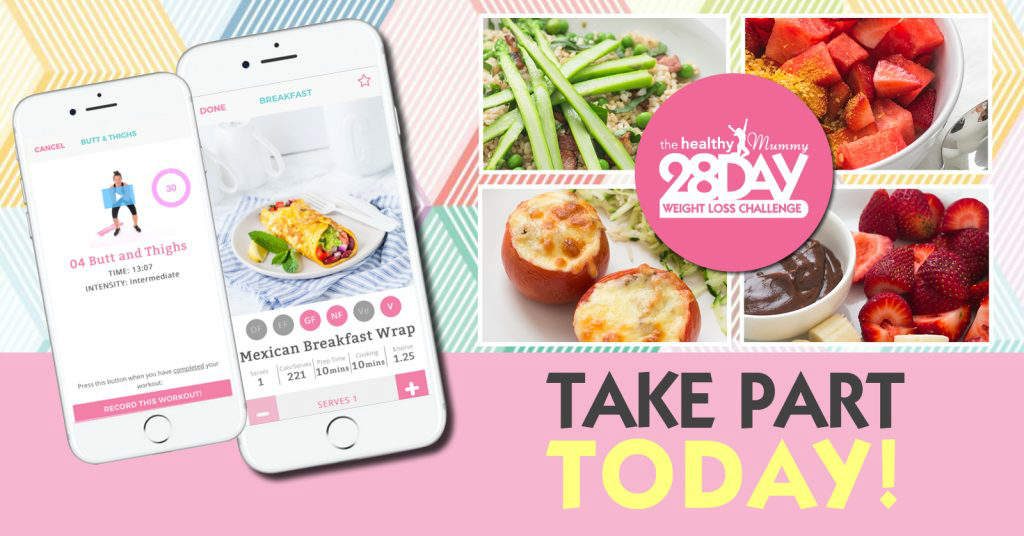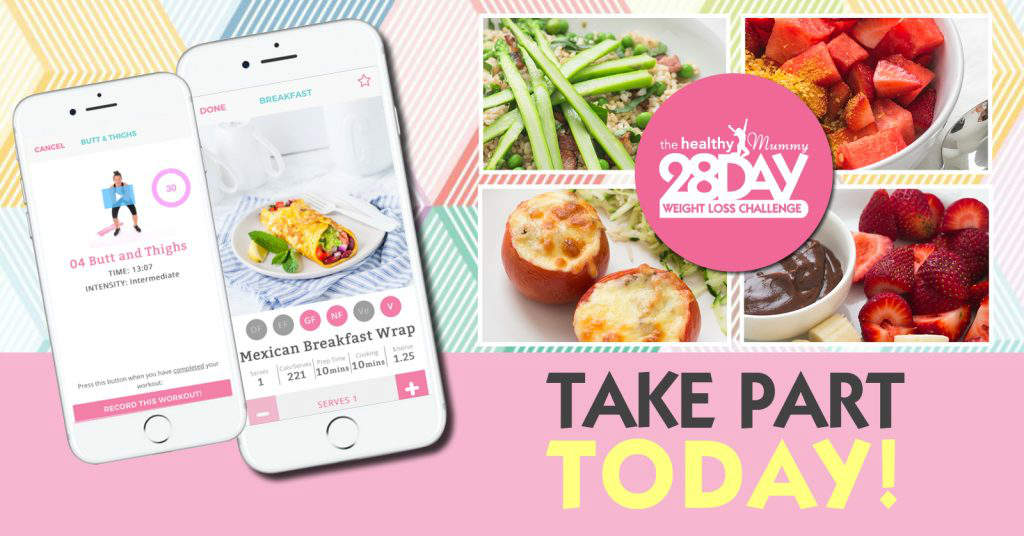 Access over 4,500 recipes on the 28 Day Weight Loss Challenge!Join our 28 Day Weight Loss Challenge for customisable meal plans and over 4,500 recipes that are delicious, family-friendly and healthy!