Fiona Falkiner on getting back into exercise after having a baby
Fiona Falkiner has opened up in an honest video about the anxiety she feels towards exercising and getting back into a fitness regime following the birth of her son Hunter in March.
The curvy beauty, who is The Healthy Mummy's new global ambassador, has signed up to the 28 Day Weight Loss Challenge in order to get her health back on track.
She's also hoping to lose the baby weight ahead of her wedding to fiancee Hayley Willis in October.
Fiona Falkiner admits she's nervous to get back into her fitness regime postpartum
In the YouTube clip, Fiona reveals she recently went for a stroll, as her obstetrician told her to only walk until she hits 12 weeks postpartum (she's currently eight weeks pp).
"It was really confronting yesterday," she admits.  "I went for a big walk down to the beach. There's a big hill near where I live and I was just struggling to walk up it.
"I used to be able to run it. And that in itself was hard, it makes me nervous to jump on and try the other training programs on the [Healthy Mummy] app."
In fact, the Aussie influencer, who is a huge advocate for body positivity, says she's worried about her fitness levels after not being able to exercise for 18 months due to IVF and pregnancy.
"I'm nervous about how unfit I actually I am. On the flip side of that, I know the only way to get out there is to change that and get moving and get my fitness back," she says.
"I don't know about other mums out there but in the first few weeks, I really struggled to leave the house. I guess I had a bit of anxiety around leaving the house.
"Little H struggled with his feeding in the first few weeks. There's a lot of anxiety around that. In my mind, I was like 'I could go for a walk' or 'I could stay here and feed him and make sure he is fed properly and make sure he's sleeping at the right time' and in a controlled environment.
"And also, to go out with a baby it's a lot, it's hard and everything is chaotic. The program is going well, it's just talking it one step at a time."
View this post on Instagram
Fiona plans on taking things very slow
But Fiona, 38, says the best way to face her fear is to break it down, do what she can when she can and not put too much pressure on herself.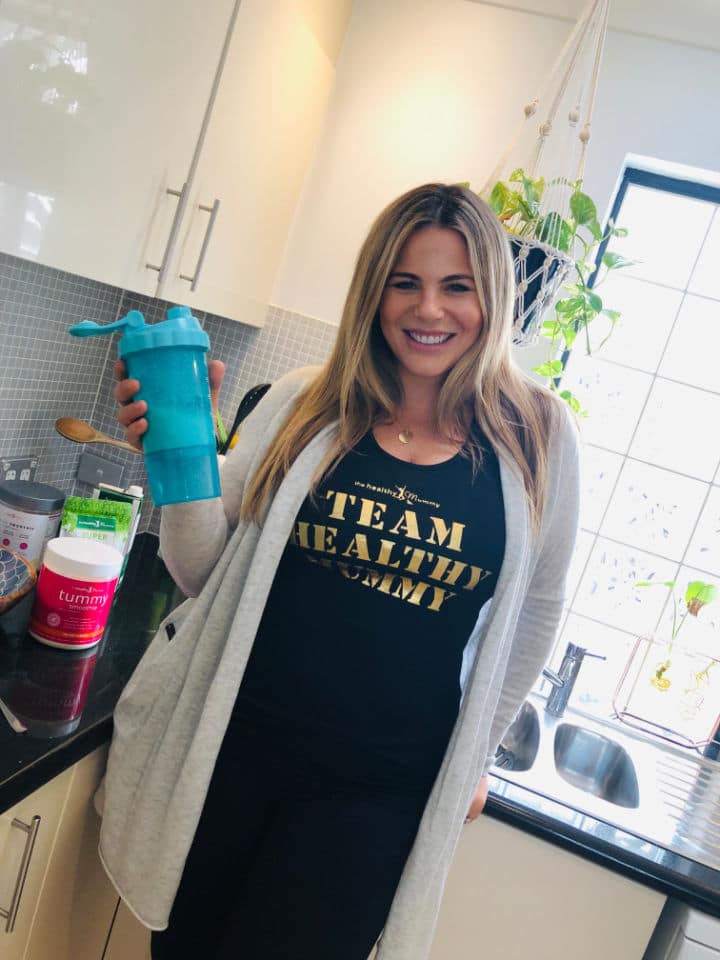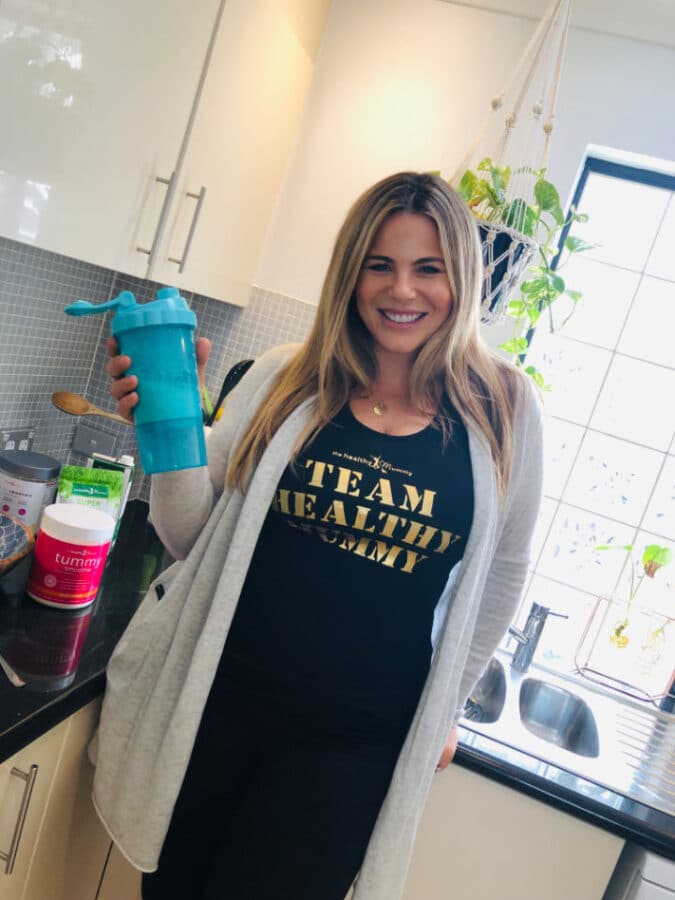 "We are taking this really nice and slow. It's different for every mum out there," she adds.
"Some days you've had potentially zero sleep, you've got to be gentle with yourself. Also, on the flip side of that when you are feeling more energised, harness that and push yourself a little bit further and conquer that hill or whatever that may be.
"I'm starting my fitness journey from scratch, I've not trained in nearly a year and half after going through IVF and pregnancy. It's going to be a fun journey, come with me on this journey. Let's do this!"
Fiona's LOVES the Healthy Mummy recipes
Fiona knows only too well how good the food is on the 28 Day Weight Loss Challenge!
While she was heavily pregnant, Rhian Allen did a massive cook-up, meal prepping 57 main meals for $135 for Fiona's freezer, in preparation for Hunter's arrival!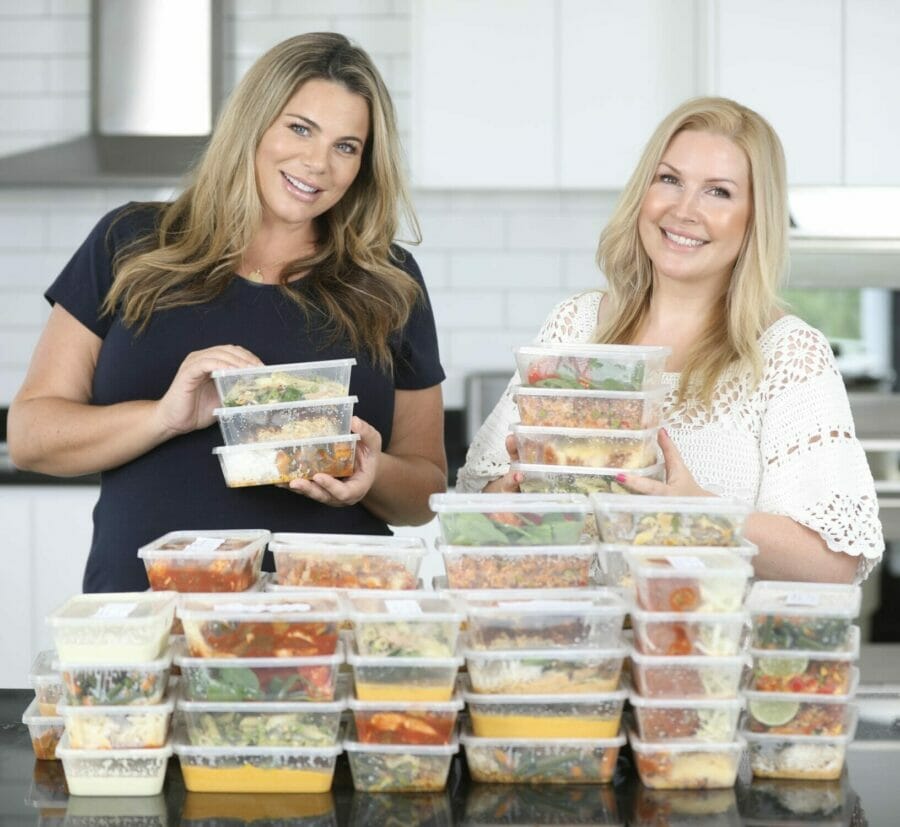 You can check out the MASSIVE meal prep for Fiona here.
We can't wait to follow Fiona's health journey!

To follow Fiona's podcast:  Podcast @whattheivfpodcast 🎧
podcasts.apple.com/au/podcast/what-the-ivf/id1525197087?i=1000501518080
We're all about body confidence at The Healthy Mummy!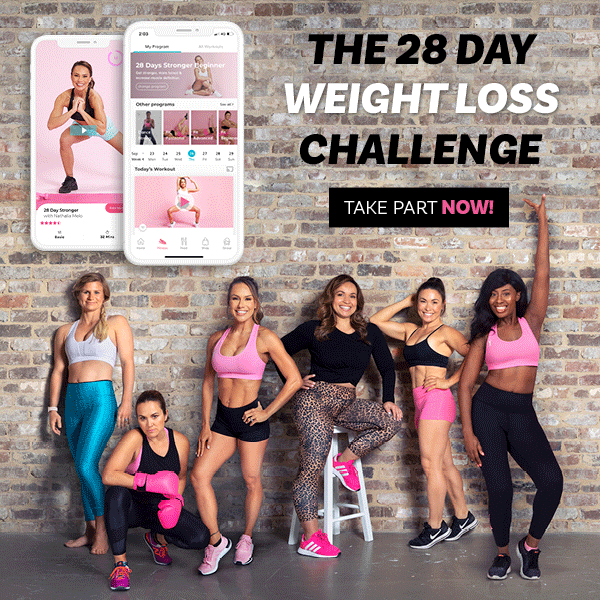 Keen to become your best self? That's where the Healthy Mummy's 28 Day Weight Loss Challenge can help.

What do you get? You get access to:
28 days of at home exercise routines (no gym needed) – with video instruction
Customisable and breastfeeding friendly meal plans
Time-efficient exercises for busy mums – under 30 mins
Challenge combines Pilates exercises with interval and circuit training (HIIT)
Suitable for basic to advanced fitness levels.
Home to thousands of EASY-TO-MAKE recipes.
Find out more about joining the 28 Day Weight Loss Challenge.