Only 2 weeks a go we cooked up a meal prep storm for former Biggest Loser host Fiona Falkiner who was pregnant with her first baby (you can see all the meals we cooked for her and the recipes here)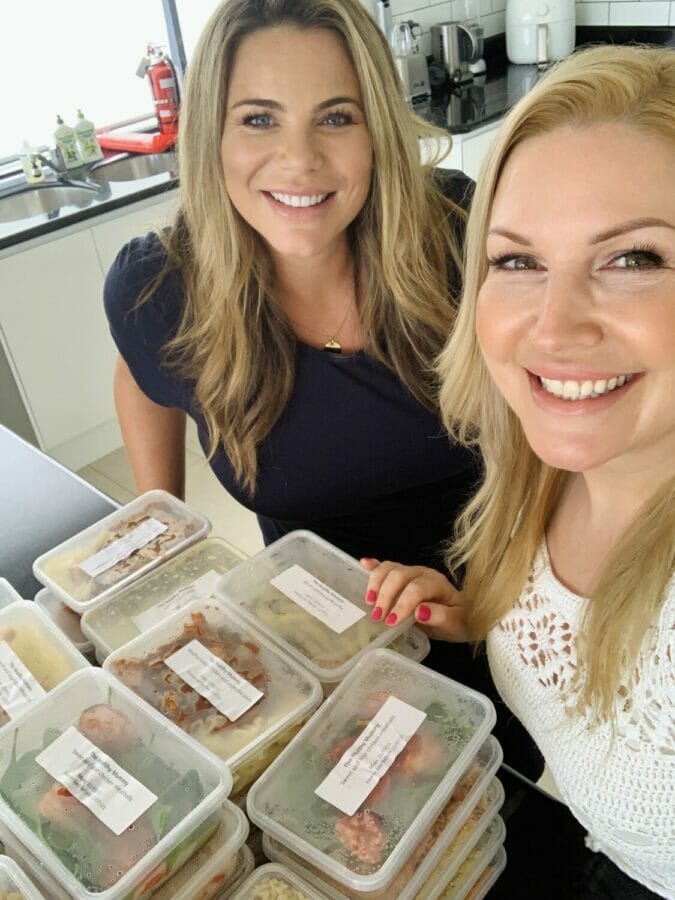 We wanted to give her a heap of yummy and healthy meals to have ready for after her baby arrived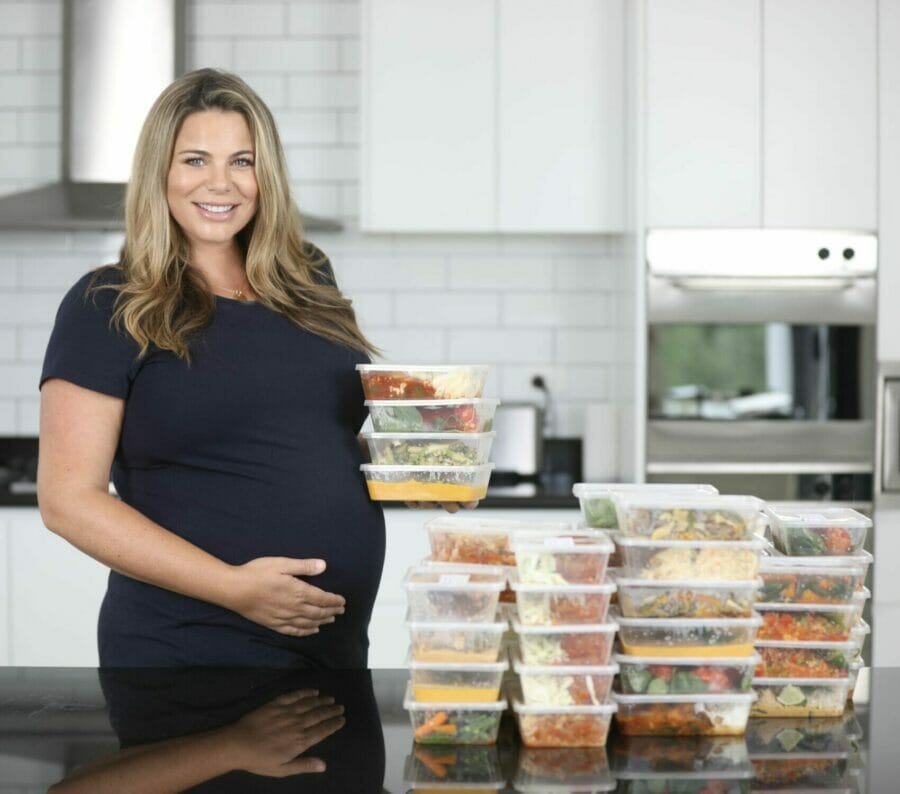 And it was good timing as this week she gave birth to her first baby with Partner Hayley and OMG – he is GORGEOUS!
View this post on Instagram
Fiona says,
"For 2 years you were a dream, Over 9 months we watched you grow.
In a second you stole our hearts, And showed us a love we did not know 💙
Introducing Hunter William Falkiner Born 22.3.2021
3.3kgs of baby gold

Mummy Fee & bub are doing fantastic ❤️"
We are SOOOOO happy for Fiona and Hayley and when we heard from Fiona yesterday she said,
"we are all doing well in the biggest bubble of love. He is heaven"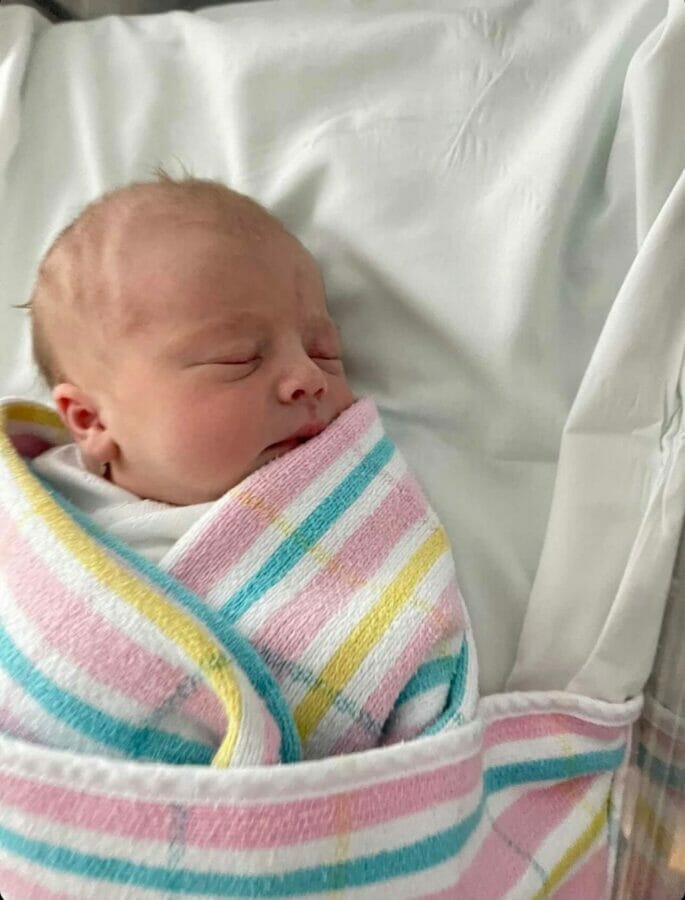 Fiona Falkiner admits she's already planning her second baby!
Two years ago, Fiona met and fell in love with journalist Hayley Willis, who proposed to her after eight months of dating in April 2019.
After having, what the couple have publicly described as 'traumatic' IVF battle, Fiona joyfully fell pregnant after four rounds of IVF and the pair are set to tie the knot in October this year.
View this post on Instagram
In fact, the couple admit they are keen to have another baby straight after their wedding in October, with Hayley carrying the second child – and they already have names picked out!
"We have a name for this current baby but we're not telling anyone," she tells Rhian. "When we were on our third date, Hayley and I were talking about babies and names.
"I have a name that I've loved since I was quite young and Hayley has a name for our second baby. Hayley is going to start IVF after our wedding in October."
View this post on Instagram
Fiona opens up about her IVF journey
Fiona and Hayley have been very open about their battle to becoming mums and their tough IVF experience, but the stunning star says she tried to focus on the end goal throughout the whole process.
"It was so worth it in the end. It really was so tough," she tells Rhian. "Hayley and I created a podcast called What The IVF? to share our experience because I felt so alone going through it. It was so beneficial to hear other people's experience."
View this post on Instagram
Fiona on staying body positive
Fiona first hit our TV screens on an Australian reality weight loss program in 2006, losing a whopping 30kg but almost put it all back on after she came into the limelight, due to emotional eating and anxiety related insomnia.
Since then, the gorgeous reality personality has reached a healthy weight, becoming a body confidence advocate and social media influencer.
View this post on Instagram
Importantly, Fiona admits that she's remained body positive despite all the changes her body has gone though with IVF and pregnancy.
"I thought I'd be fit and healthy during pregnancy but I wasn't able to train like I used to while I was going through IVF," Fiona adds.
"However, when I fell pregnant I started doing some training again. Now I'm going for slow walks and swimming. It's incredible to watch my body change in this way and watch my bump grow. It's amazing, it really is a miracle."
You look incredible, Fiona, and we can't wait to hear about your baby's arrival!
Check our the MASSIVE meal prep we did for Fiona here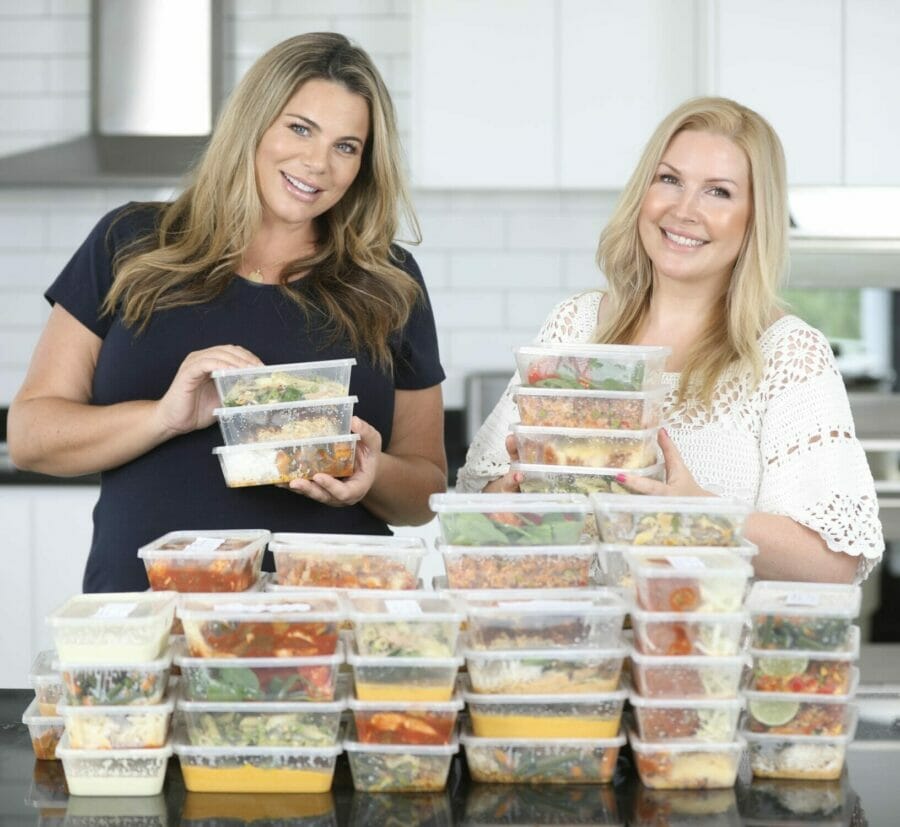 To follow Fiona's podcast:  Podcast @whattheivfpodcast 🎧
podcasts.apple.com/au/podcast/what-the-ivf/id1525197087?i=1000501518080
We're all about body confidence at The Healthy Mummy!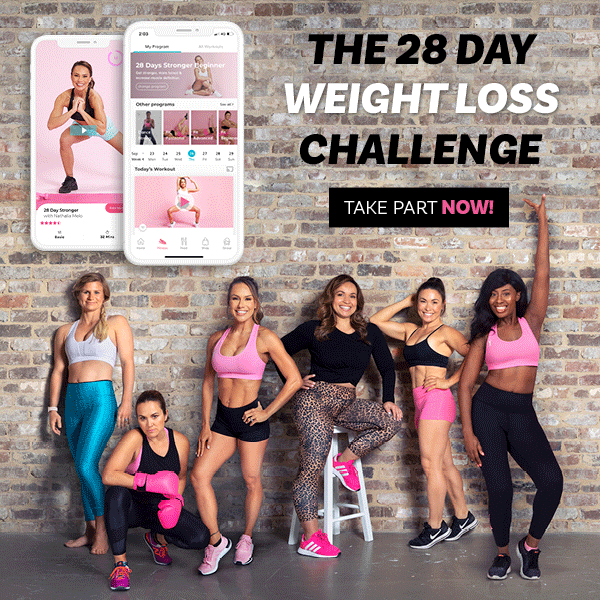 Keen to become your best self? That's where the Healthy Mummy's 28 Day Weight Loss Challenge can help.

What do you get? You get access to:
28 days of at home exercise routines (no gym needed) – with video instruction
Customisable and breastfeeding friendly meal plans
Time-efficient exercises for busy mums – under 30 mins
Challenge combines Pilates exercises with interval and circuit training (HIIT)
Suitable for basic to advanced fitness levels.
Home to thousands of EASY-TO-MAKE recipes.
Find out more about joining the 28 Day Weight Loss Challenge.