Fiona Falkiner talks weight loss and health post baby: 'I feel a million dollars'
Fiona Falkiner has opened up about her journey on 28 Day Weight Loss Challenge in a gorgeous video interview with Healthy Mummy founder Rhian Allen.
Healthy Mummy Global Ambassador Fiona Falkiner has opened up about her journey on the 28 Day Weight Loss Challenge  in a gorgeous video interview with Healthy Mummy founder Rhian Allen.
The former Biggest Loser host, who gave birth to her son Hunter 12 weeks ago, says she's feeling fantastic since deciding to focus on her health post birth.
"I'm feeling fantastic! I actually got nine and a half hours sleep last night," she admits. "I feel a million dollars."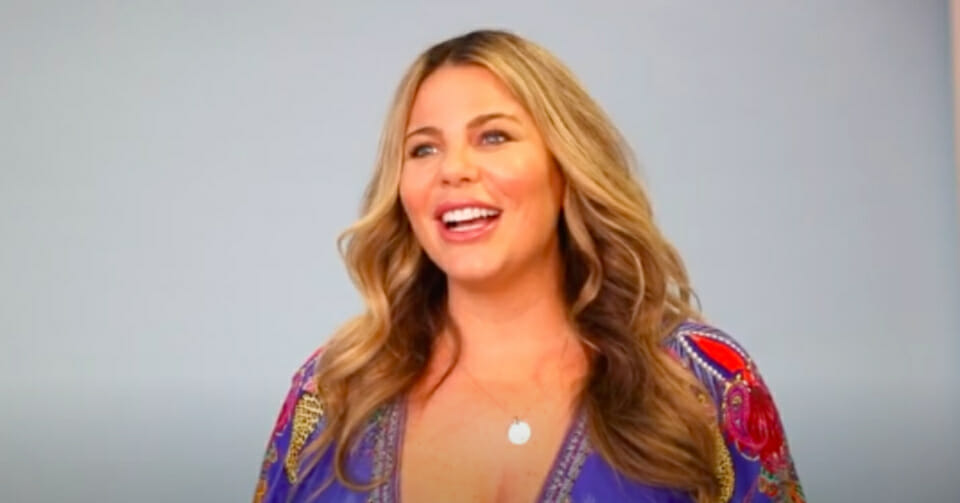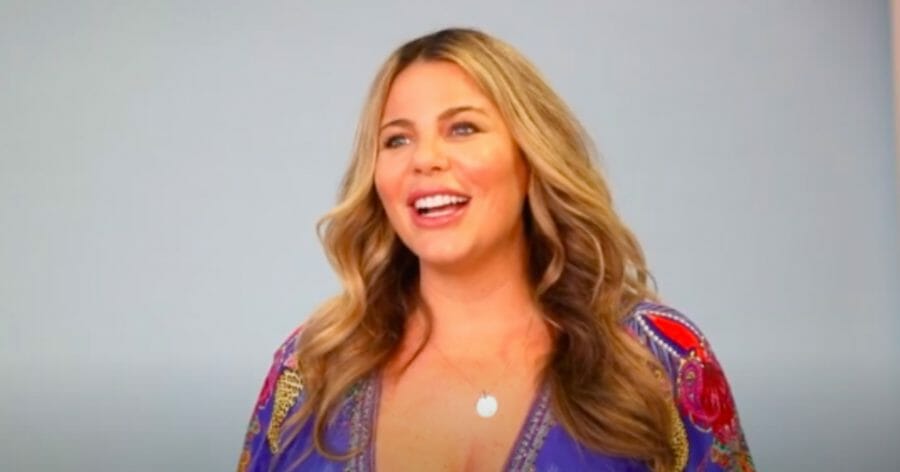 Fiona talks about her goals and fitting into her wedding dress!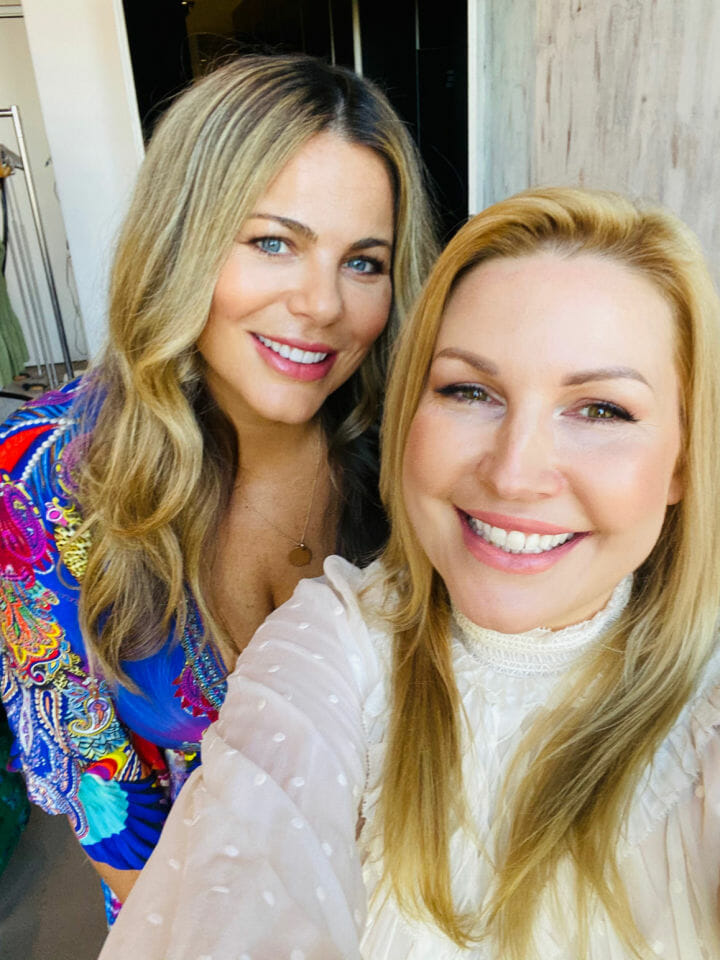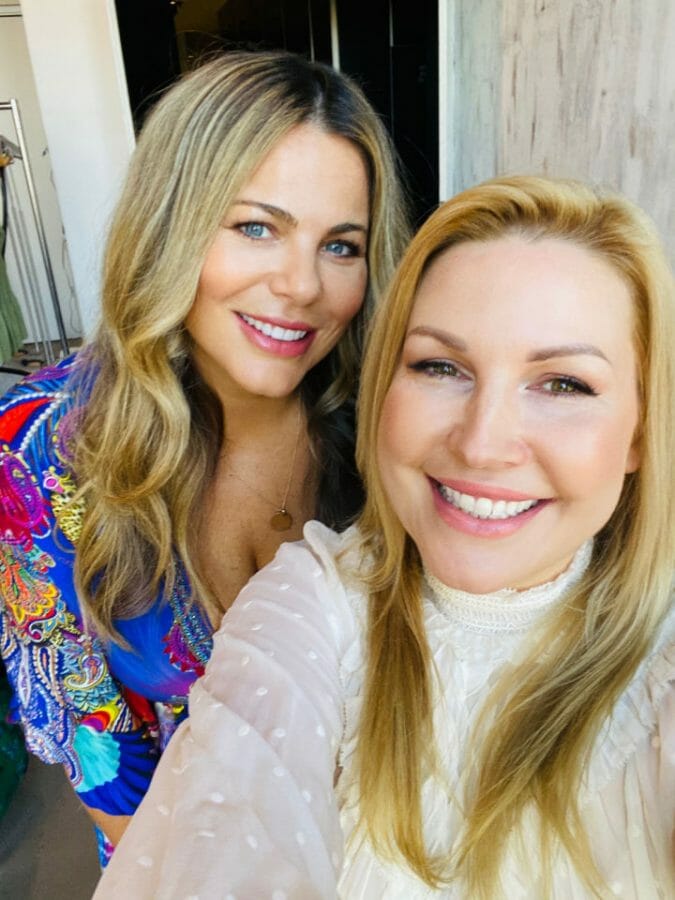 Following advice from her obstetrician, Fiona has been taking her fitness side of things slowly – which is super important to do after giving birth.
But the beautiful TV host wants to get back to "feeling herself" and looking a million dollars ahead of her October wedding to her fiancee Hayley Willis.
"I've been taking it super slow, my obstetrician said I can start doing exercise [slowly], so I'm not going back full pelt but I'm really excited just to get stuck into this and just feel like I'm getting control back," she reveals.
"My goals are predominately about getting my fitness back, being fit, healthy and happy. It's important get the all clear from the doctor. I had pelvic girdle and if I go for a walk it can be a bit sore."
"Once I'm immersed in The Healthy Mummy program, there's going to be some weight loss, which is going to be amazing especially as I've got my wedding coming up in October!
"Currently, I don't know if I would fit into my wedding dress so obviously getting back to what I was before having bub would be amazing."
View this post on Instagram
While Fiona says she loves motherhood, she also feels it's important to not neglect her own health and fitness.
"I love my son and I love being a mum. It's the most incredible thing but it's all consuming and that's fine and that's amazing," she says.
"I feel to be the best for my son and my family I really need to look after me. Starting this challenge and being on The Healthy Mummy program, I feel I can be that.
"But it's just about getting back to me and it's for my mental health. Staying active, getting moving and nourishing your body, I know is so important.
"It's so important about how I feel about myself and how I feel about myself general. That's my goal is just to feel like the old me again."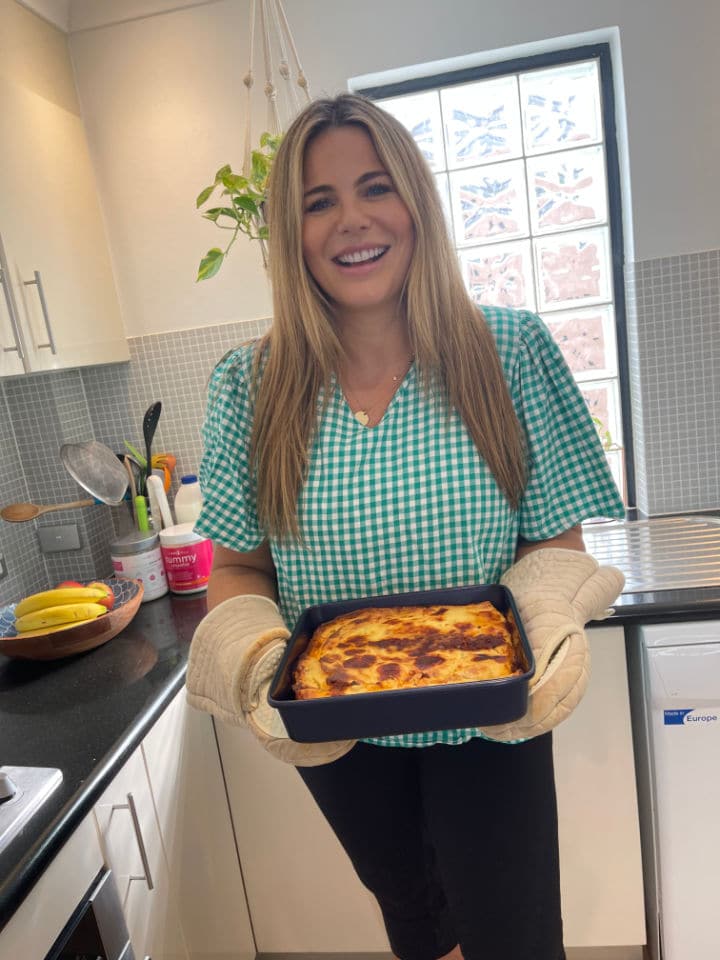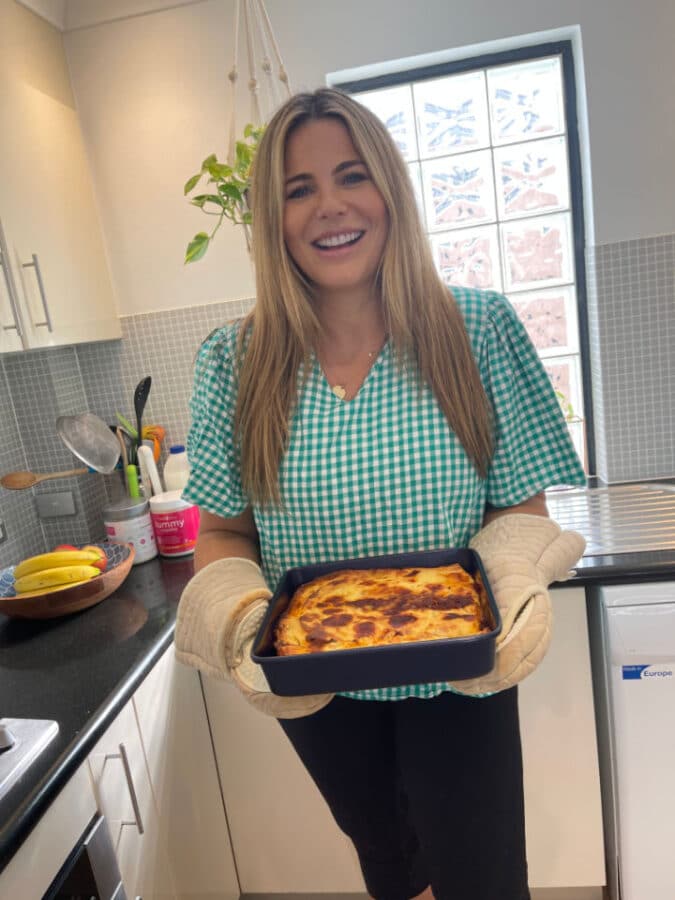 Fiona's favourite meals from The Healthy Mummy app
Mexican Lasagne – Get the recipe here
Spanish Rice
Lentil Shepherd's Pie
Egg-based snacks
Soups
Tummy Smoothie
Premium Vanilla Smoothie
"There are so many recipes I'm dying to try. I love the Mexican Lasagne and I love the Spanish rice, Lentil Shepherd's Pie and the soups," she says.
"I'm desperate to make some of the slow cooker meals. The meals are so yummy and so easy!"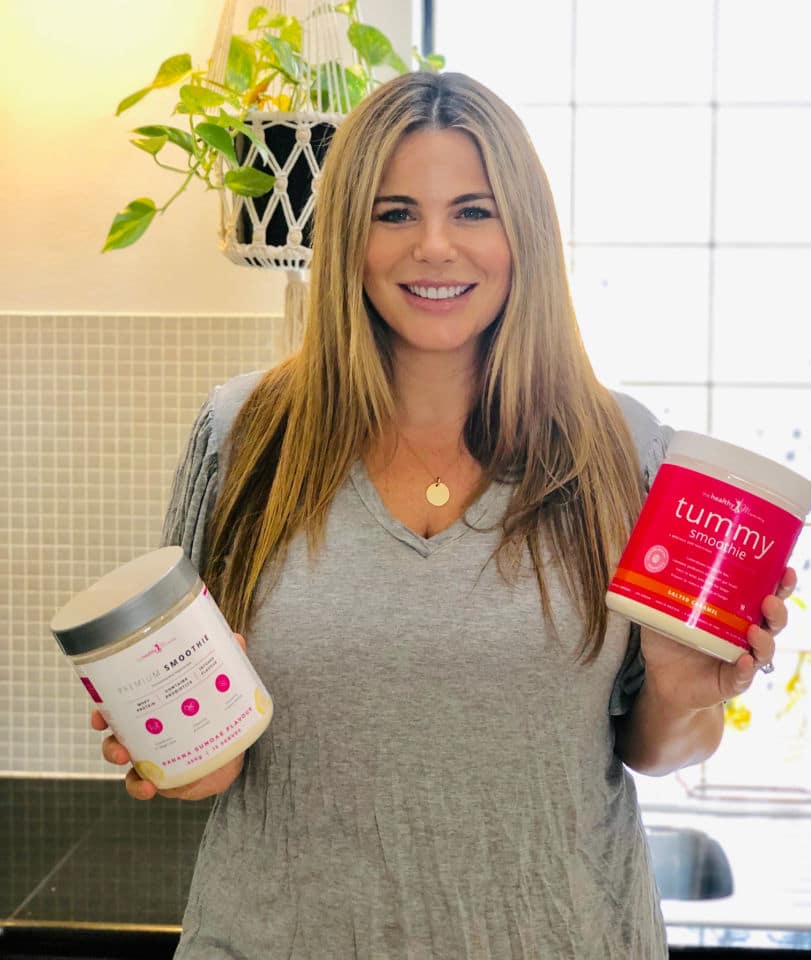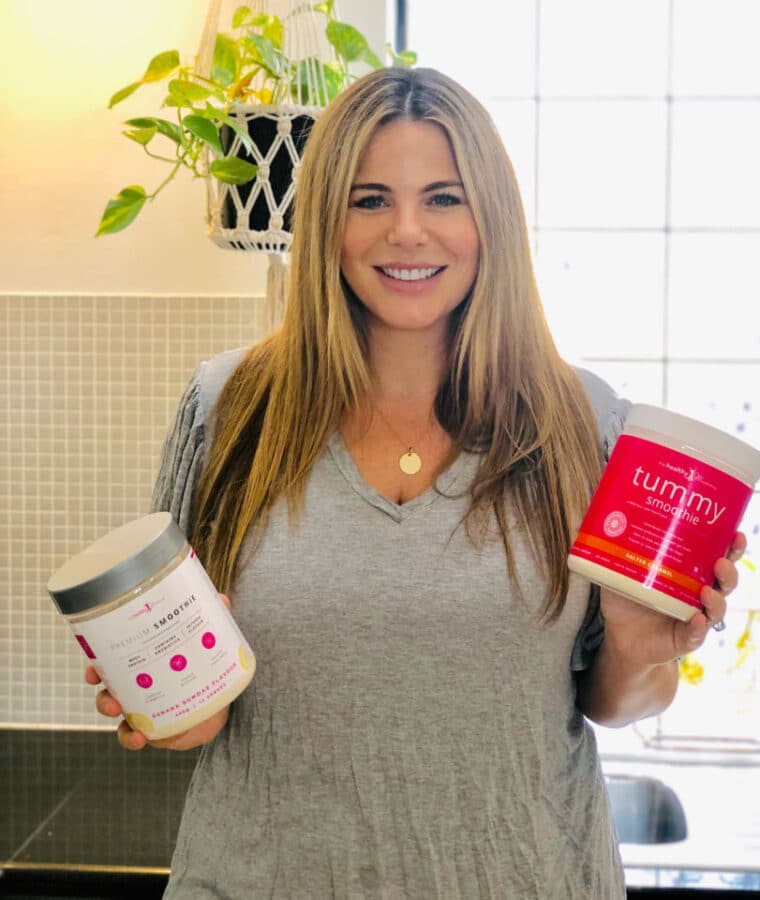 Fiona's Favourite Smoothie recipes
Fiona loves using the Premium and Tummy Smoothies and says,  "I have a Healthy Mummy smoothie a few times a week, I put a heap of spinach in it, which I feel really helps boosts my energy levels."
Might Green Vanilla Smoothie
Ingredients
2

 

heaped tbsp

 

Vanilla Healthy Mummy Premium Smoothie

1

 

cup

 

& 1/2reduced-fat milk of choice

 

(light milk)

1

 

tbsp

 

low fat Greek yoghurt

1

 

handful

 

Spinach leaves

1

 

tbsp

 

parsley
Method
Place Smoothie mix and all other ingredients into a blender and blend till smooth.

Pour into a serving glass and enjoy.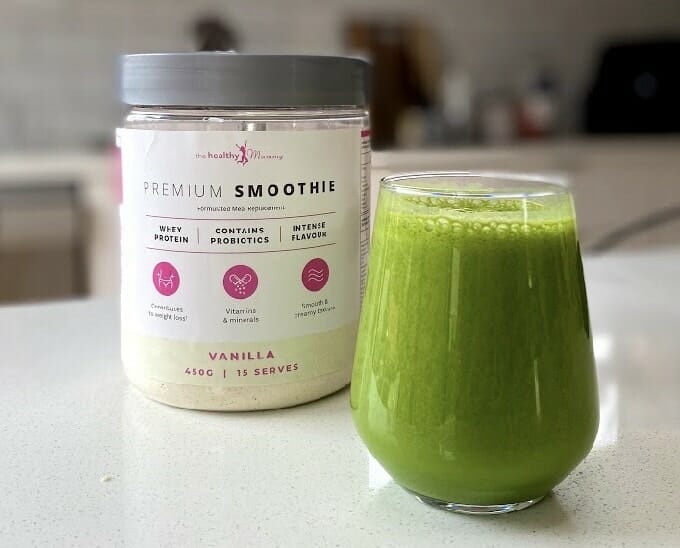 Fiona's advice for new mums looking to lose weight
When it comes to advice for new mums, Fiona says to "give yourself a break, it does get easier."
"My advice to new mums, and I got given it myself, is don't worry, it does get easier," she says.
"Those first few weeks, it's crazy. If you've been a mum you know what it's like. It's overwhelming. I had anxiety during the first couple of weeks. But it does get easier and just give yourself a break.
"In those early days, you don't leave the house and I put a lot of pressure on myself to try and get out there and that just wasn't right for me.I actually just need to stay put and stay in my little bubble.
"Just be good to yourself. If you don't get out of your pyjamas it's okay, your priority if your baby. Be kinder to yourself and take your time."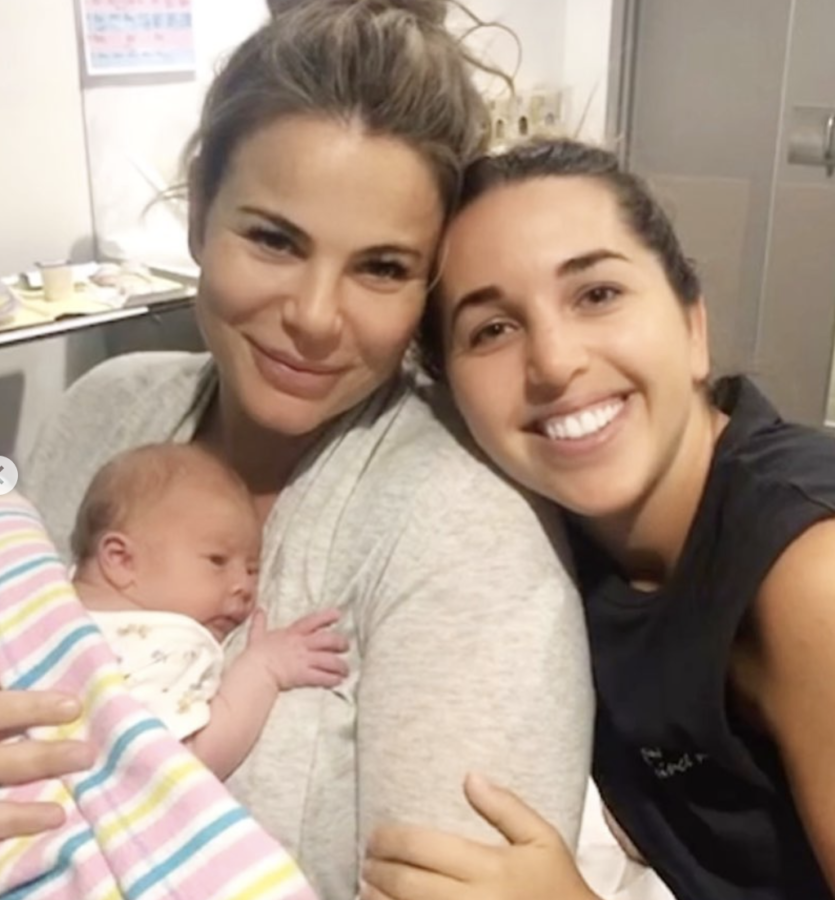 'Take it step by step'
For mums feeling overwhelmed about getting their body back into shape, Fiona says take it step by step and it will be less overwhelming.
"It might feel really tricky in the beginning to find the motivation to start the training or making the meals but once you get going with it, it just becomes so much easier to become part of your routine," she adds.
"And you'll find you it becomes so much easier. Once you get moving, it's a roll on effect you start feeling better in yourself.
"Anyone who is jumping on the journey with me, let's do this!"
Wise words, Fiona! Thank you.
Join Fiona on the 28 Day Weight Loss Challenge!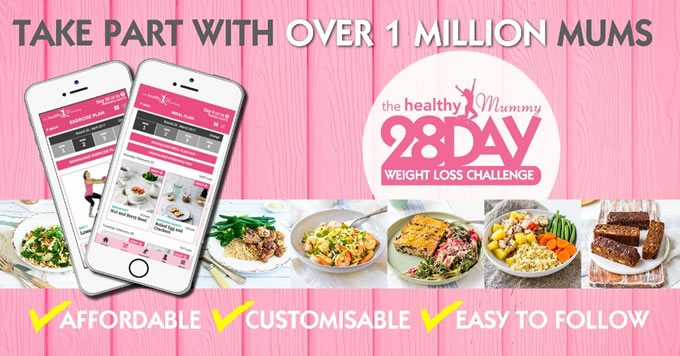 Keen to become your best self? That's where the Healthy Mummy's 28 Day Weight Loss Challenge can help.

What do you get? You get access to:
28 days of at home exercise routines (no gym needed) – with video instruction
Customisable and breastfeeding friendly meal plans
Time-efficient exercises for busy mums – under 30 mins
Challenge combines Pilates exercises with interval and circuit training (HIIT)
Suitable for basic to advanced fitness levels.
Home to thousands of EASY-TO-MAKE recipes.
Find out more about joining the 28 Day Weight Loss Challenge.