Five Food Ideas to Boost your Energy
Often as a mother we are busy and on the go 24/7. We need foods which we can eat that keep our energy high, sustained and feeling great.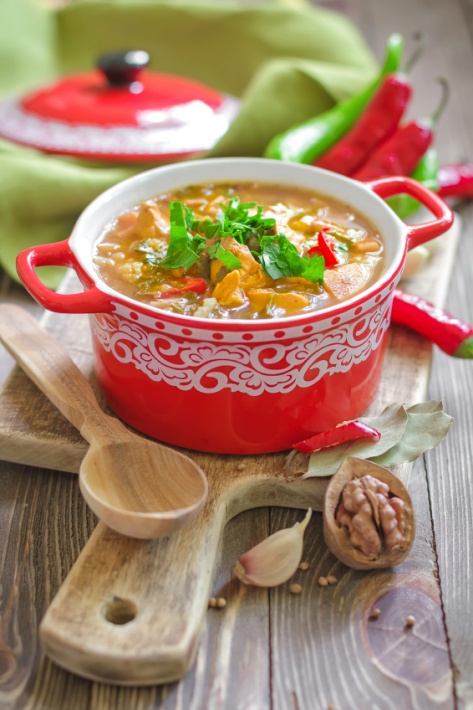 When you are trying to lose weight it can be a bit tricky as you do not want to eat foods which are too high in energy density, but you also want to choose foods that don't leave you feeling hungry.
Here are five foods or meals to include in your weight loss plan and why.
Eggs
These are the king pin. A fabulous source of protein, a good source of iron, and a low in fat. Eggs are the superfood of a healthy eating plan.
Keep them as either a snack or better yet, eat them for breakfast with some vegetables. This will keep you sustained until your next meal and you will great and full of spright.
Chicken Vegetable soup
This is a great light meal to include on a weight loss diet as it is high in protein with the chicken without being over indulgent or sickly. It can also be high in fibre if you include food items like soup mix. Being high in vegetables and water means you are also hydrated when can sometimes be a cause of hunger.
Fruit filled Smoothie
At the Healthy Mummy we are giving you new ideas and combinations to have a Healthy Mummy Smoothie. It is always great to include a serve of fruit in your smoothie combination (or even vegetable) but you can also add in additional protein in the way of yoghurt, seeds or nuts. Think plain yoghurt, natural or greek yoghurt and for seeds, maybe chia seeds. If you are interested in nuts, try peanuts, almond meal even and even a nut butter. The additional protein is great to help you fill full and keep the energy sustained for longer. You can see lots of recipes here
Pear with nut butter
This is a great snack to include in your day which won't make you feel overly full but will keep you satisfied through the afternoon until tea. The pear is low glycaemic index which helps curb the high and lows of sugar ingestion and the protein from the nut butter will keep you energy sustained for longer as well.
Keep the nut butter to about 1 tablespoon to not overdo it. It does taste delicious so keep it in moderation.
Hommus with veggie sticks
Similarly to the nut butter, hommus is high in protein as it is made from chickpeas. Even if you buy it from the supermarket, you have a great snack on your hands. Team it with a carrot cut up and some celery or capsicum and you have a great snack or even mini breakfast on the go which is filling, high in fibre and protein without making you feel sluggish, but not leaving you starving.
If you are ready to lose weight then The Healthy Mummy plans offer a healthy and safe exercise and diet plans that are safe if you are breastfeeding and you can use code LOYALTY for a 10% DISCOUNT at the checkout.
Plus we have Cookbooks, Calorie Bibles, Exercise DVD's, Meal Replacement Smoothies and Our 28 Day Plan in our shop.