5 reasons why you should wait a day or two before your bub's first bath
Bathing your newborn is an exciting first for parents. However, there are some surprising benefits of holding off on your baby's bath time for a day or two.
You can check out five of them below.

5 reasons why it's suggested to wait a day or two before your bub's first bath
Consultant Paediatrician Dr Scott Dunlop from Sydney Paediatrics tells The Healthy Mummy, "The WHO [The World Health Organisation] recommends delaying [baths] until after 24 hours." 
Many studies and research has suggested that delaying your bub's first bath for a day or two is a good thing, especially when it comes to baby's health.
1. Reduces risk of infection
That creamy white substance on your newborn may look a little unpleasant, but vernix is made of proteins and skin cells and has some awesome health properties.
When your baby is in the womb, vernix acts like a waterproof barrier to amniotic fluid. And when they enter the world, vernix helps defend your baby against bacterial infections.
Click here for more bizarre and amazing facts about vernix!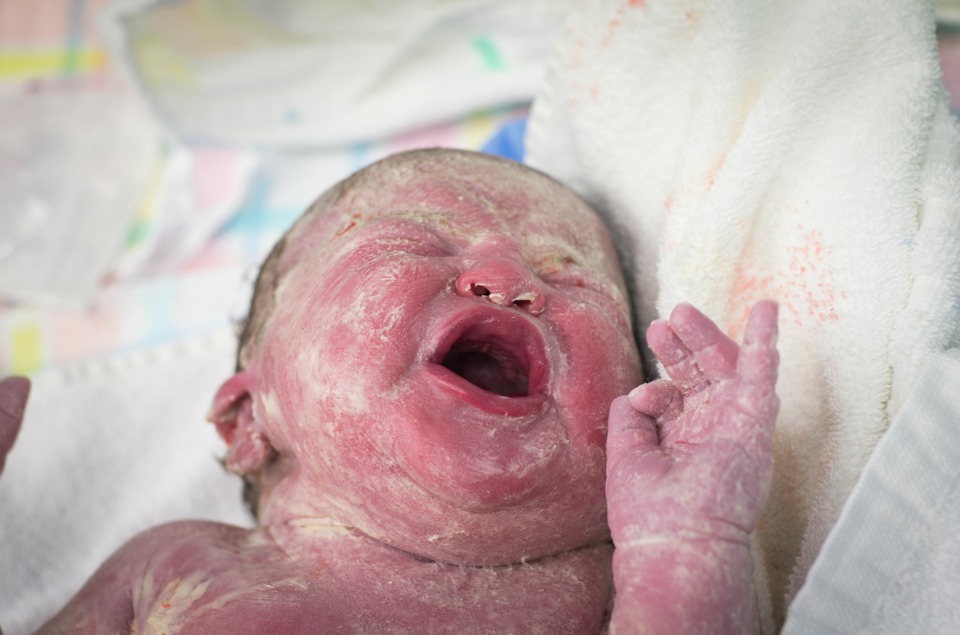 2. Easier breastfeeding
Dr Scott Dunlop says "There is also a thought that delayed bathing and close skin to skin contact with mothers can assist breast latching and establishment of feeding."
You see, studies have found that babies who are placed on their mum's chest within 20-30 minutes after birth, are more likely to latch and breastfeed successfully. According to some research, this is because babies are accustomed to sucking and swallowing in the uterus. When they are taken away for things like baths straight away, this may disrupt their natural rhythm.
3. Improves mum and bub bonding
For the last nine months, your little one has been nice and cosy in your womb, but coming out in the real world is a big change. Letting mum and baby bond with skin-to-skin contact for some time is more important than a quick bath. Besides – you'll be bathing baby soon enough.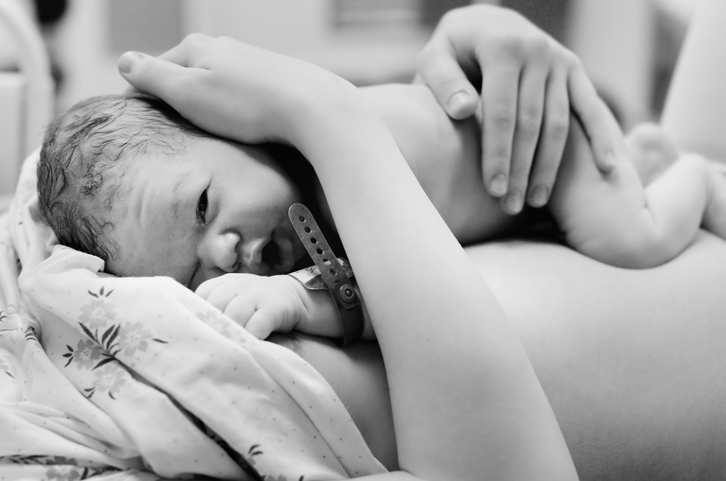 4. Blood sugar regulation
When they were in the womb, your baby relied on the placenta for everything.
Adjusting to the real world where they have to stay warm and breathe for themselves can be scary for baby. A bath right away may be a little too much for baby to handle – and cause them to cry. Research suggests crying and stress release stress hormones which can lower bub's blood sugar. So, it's a good idea to make sure your baby is comfortable and relaxed before their first bath.
5. Temperature regulation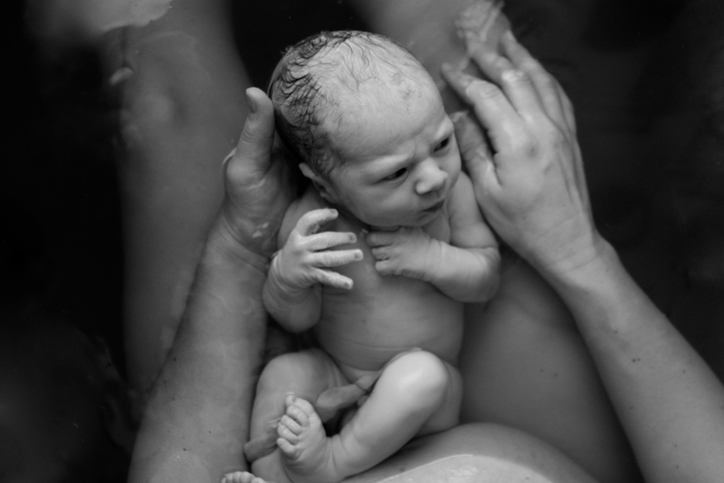 Whilst mum's tummy is warm and toasty, the outside world's temperature is significantly cooler than that. As baby's have to use a lot of energy to stay warm, a bath may cause them to feel very cold. To support this point, Dr Scott Dunlop says, "…. delaying bathing until after 24 hours can protect against hypothermia."
Well, there you have it. Five reasons why it's generally a good idea to hold off on your newborns first bath for a couple or days or so.
To read WHO Guidelines based on maternal, newborn and child health click here.
Please note: This article has been written to shed light on some of the reasons why it is believed that babies should wait 24 hours or more prior to having their first bath. This article is not intended to diagnose, treat or prevent any related medical conditions. When it comes to bathing your baby for the first time; always be sure to check, confirm and chat with your midwife, nurse or doctor for their professional opinion based on you and yours child's individual circumstance/s. 
Did you know our Healthy Mummy Smoothies are breastfeeding friendly?
The Healthy Mummy smoothie has been created to help mums benefit from a wide range of nutrients which can also help support your healthy eating plan and exercise routine if you are trying to lose weight.
The Healthy Mummy Smoothie range has been formulated by leading nutritionists, dieticians and with the input from the Monash University.
It offers an excellent source of essential vitamins, minerals, nutrients and important antioxidants.  It is free from any weight loss accelerants, caffeine, contains no wheat ingredients, no fructose, is 96 per cent sugar free and is dairy free. It is also a non Genetically Modified product and is breastfeeding friendly.