Five Seafood Recipes You Can Prepare In Under Half An Hour
If you would like to include more seafood in your diet but aren't sure where to start, we can help.
We have pulled together five of our favourite fish recipes that can all be made in under 30 minutes, so that you can have dinner on the table sooner.
These recipes all form part of the 28 Day Weight Loss Challenge. Join thousands of other mums and get access to even more seafood recipes including Spaghetti Marinara, Chilli Mussels with Polenta, and Fish Pie.
Find out more about the challenge HERE.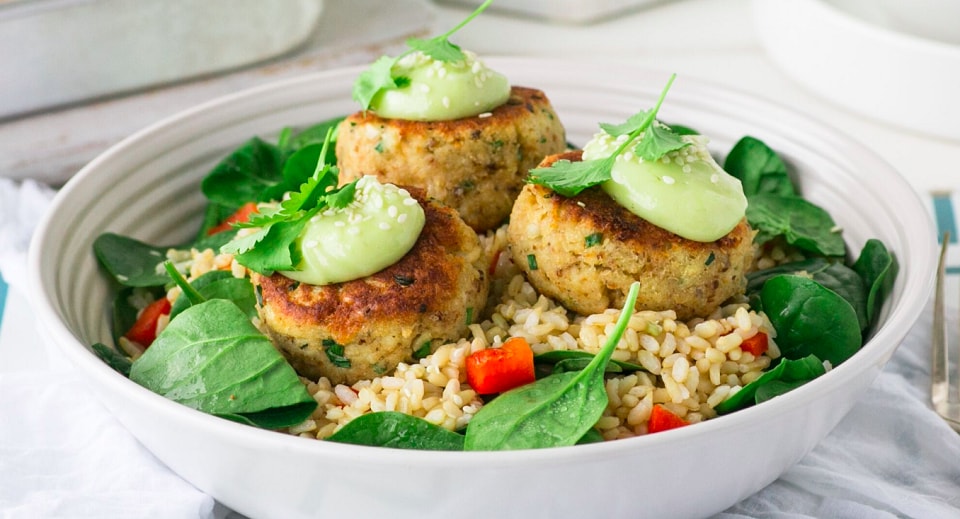 Crab Cakes with Wasabi Mayo
340 calories per serve!
Pictured above, these crab cakes will appeal to the whole family, as crab is such a light-tasting meat. Feel free to keep the wasabi for adults only use, and offer the kids a mayonnaise or hummus dipping sauce instead.
Fish Fingers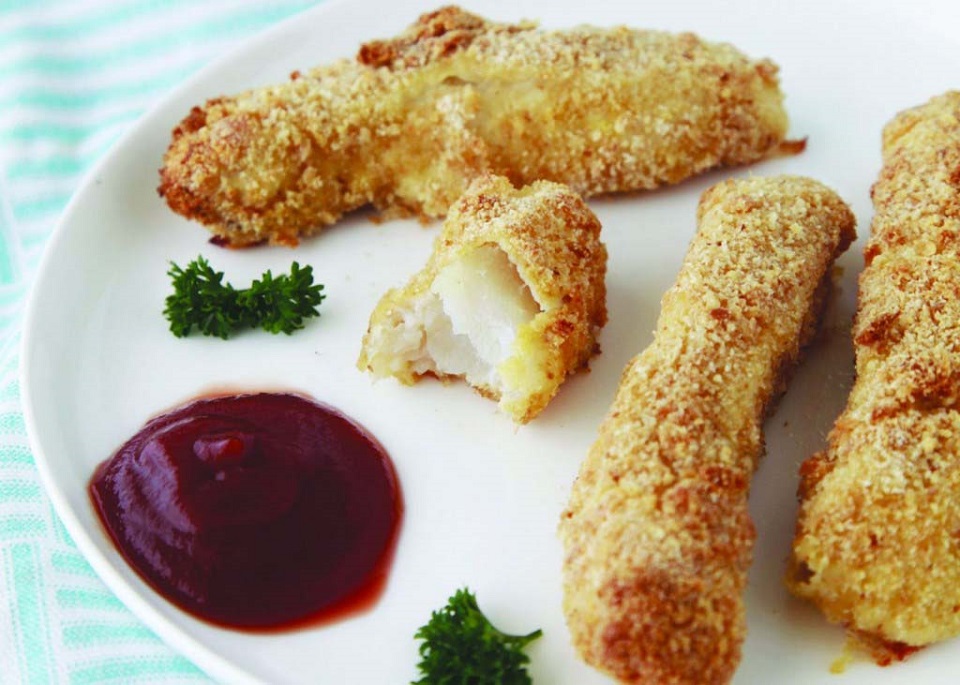 Fish fingers are very popular with children and an easy win at at the dinner table.  The problem with store bought fish fingers is they are often high in sodium and can contain up to 25 ingredients.  In this homemade recipe, there are only 6 ingredients!
Marinated Fish Skewers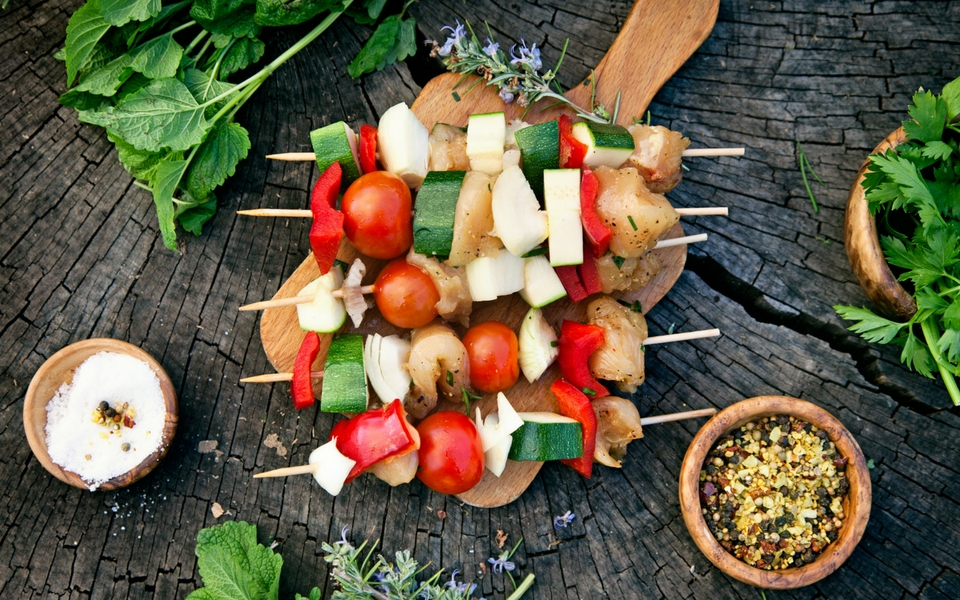 220 calories per serve!
Fish can often be a challenge with children and husbands. Turn that challenge around with these easy, delicious marinated fish skewers that are a hit with family members of all ages.
Tuna & Vegetable Sushi Rolls

345 calories per serve.
Here is a terrific make-ahead option for those busy days when you don't have time to cook. It's also a great option for the lunchbox – the kids will be so excited to find fresh sushi for their lunch.
Pesto Salmon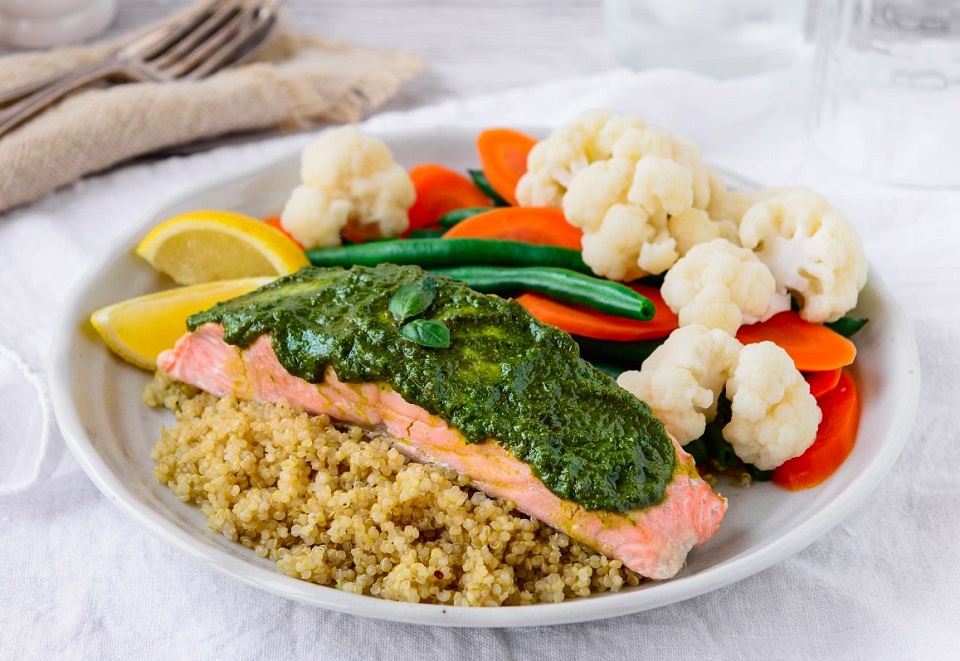 450 calories per serve.
This recipe is ideal to demonstrate how to cook salmon simply and deliciously. Salmon is a fantastic source of omega 3 fatty acids which is important in all diets, especially a pregnancy or breastfeeding diet.
There you have it FIVE delicious seafood recipes you can make under an hour!
Save Money With The 28 Day Weight Loss Challenge

The March round of the 28 Day Weight Loss Challenge is the BUDGET round – with ALL meals for the ENTIRE day UNDER $10 – take part here and lose weight PLUS save money!
To find out more OR to join, click here.
AMAZING TRANSFORMATIONS FROM OUR CHALLENGE!
1.Rae Willingham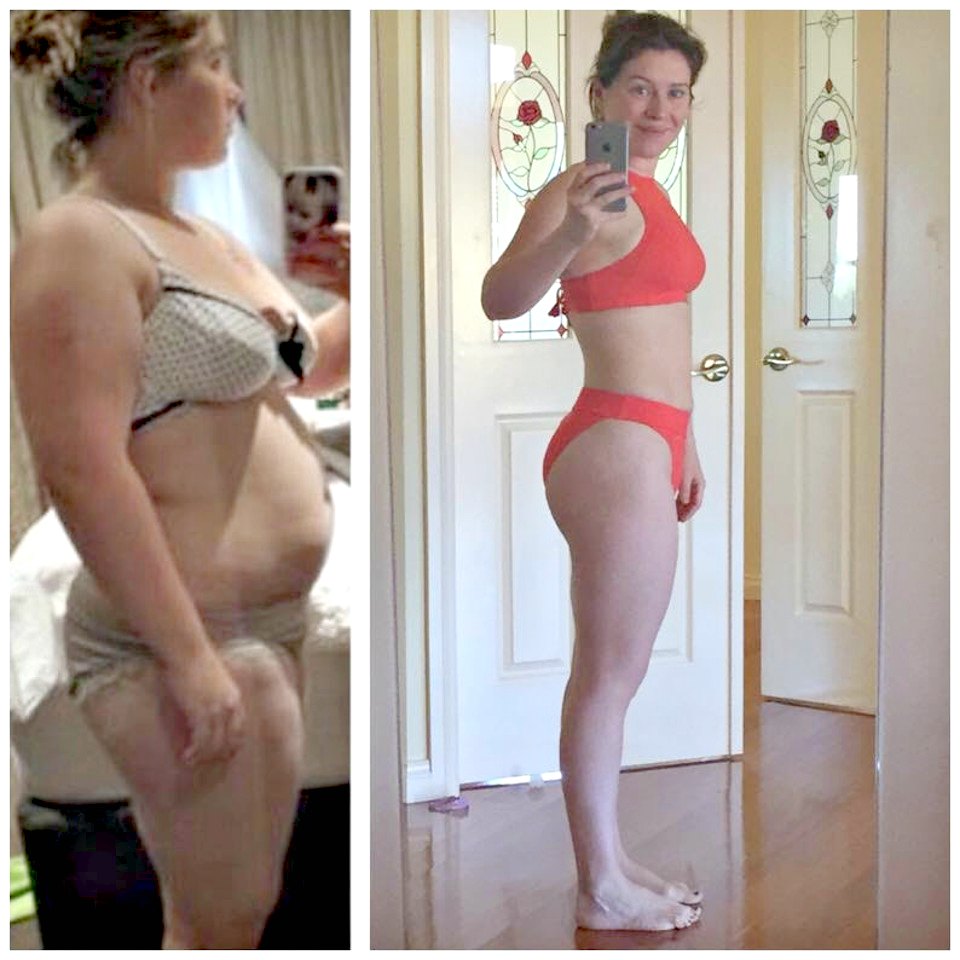 Mum of three children young children, Rae, has overcome negative self belief in the face of  some very big obstacles. After losing 25kgs* and maintaining her goal weight with The Healthy Mummy 28 Day Weight Loss challenges she says:
"I am no longer the girl who suffered debilitating anxiety and regular panic attacks. The one full of excuses not to go out and enjoy life. I am now this amazing butterfly who loves her life and lives it with no worries (well far fewer, I am still a woman after all!)".
2. Jo Hart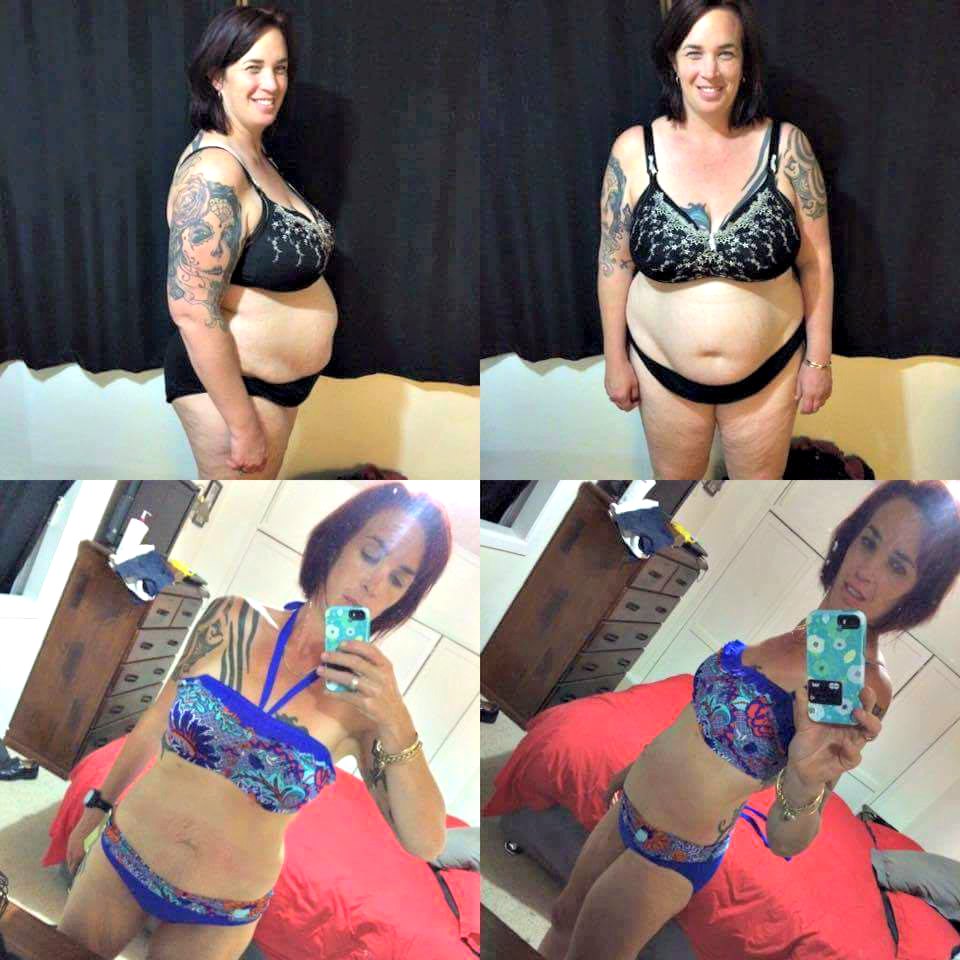 Jo Hart not only rocks her new bikini, she has lost 38kg* with The Healthy Mummy 28 Day Weight Loss Challenges.
She says:  "I am proud of the change I have made for not only me but for my family too".
3. Renee Harrison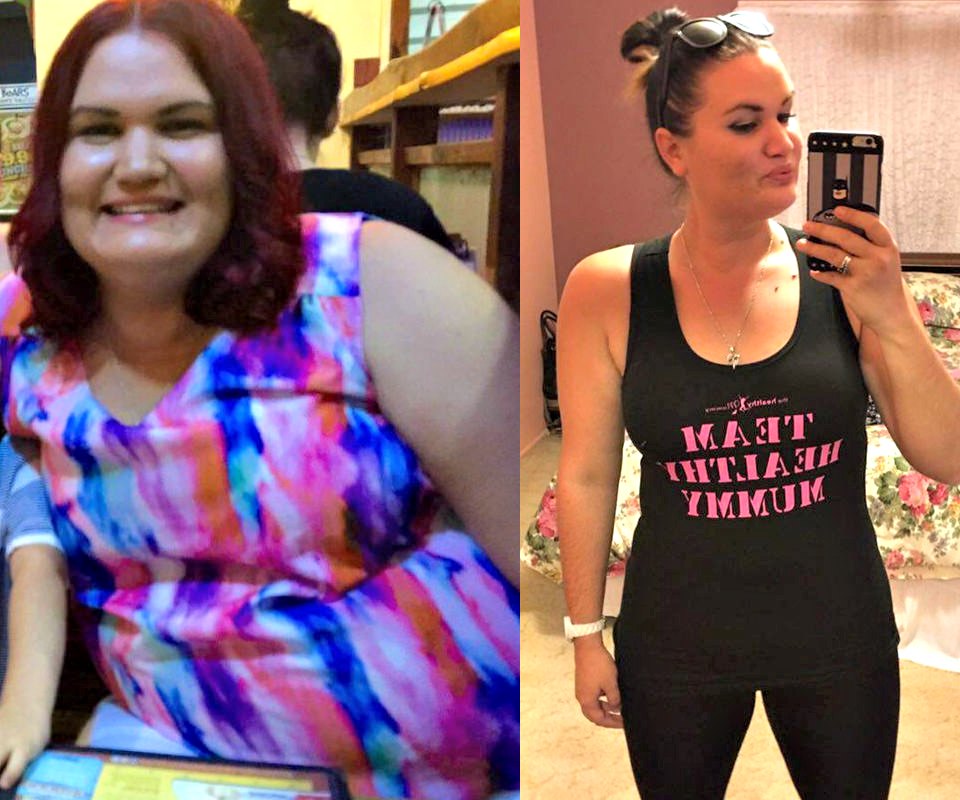 Mum Renee, from Central Queensland, has overcome depression and anxiety stemming from an abusive relationship and transformed her body losing 41kgs* (from 115kgs to 74kgs) with The Healthy Mummy Smoothies, free snack recipes and portion controlled high protein meals.
She says: "previously I lived day by day, but now I embrace life as it were my last day on the earth!".
4. Elle Temple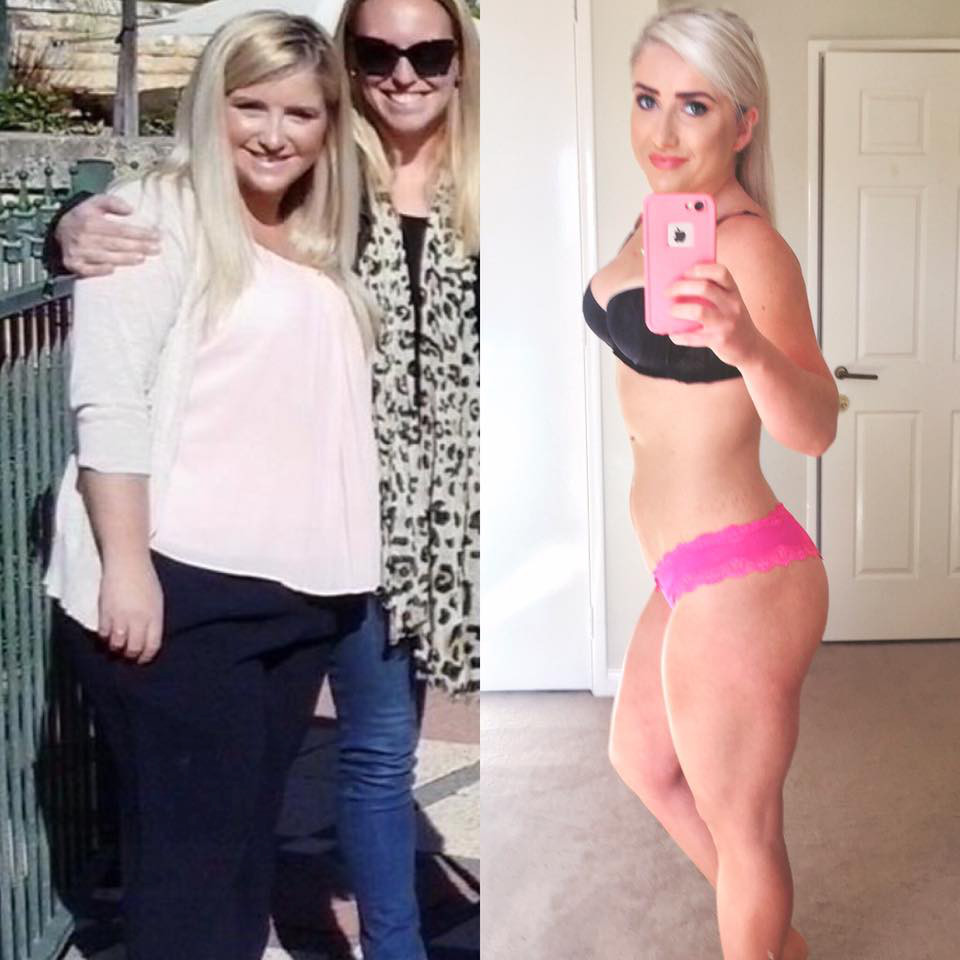 Smashing her weight loss goal of 25kgs* (from 83.6kg to 58.6kg) with The Healthy Mummy 28 day weight loss program, Elle now focuses on toning up.  Elle says:
"today I am thankful that I am no longer afraid of having photos taken of me. I love that I have photos to look back on and am proud of how far I have come. From being 'obese' and having no energy to tackle my day, to being a healthy weight and being able to spring around with my crazy toddler".