From Sickness To Health: The Mum Who Tackled Her Weight And Health
Tackling your weight can be a challenge. Tackling your weight while suffering from major health complications is an even greater challenge! Mum-of-two, Abbey Baines is certainly no stranger to this. Despite all odds, this inspiring mum has managed to achieve her fitness goals and prove that anything is possible.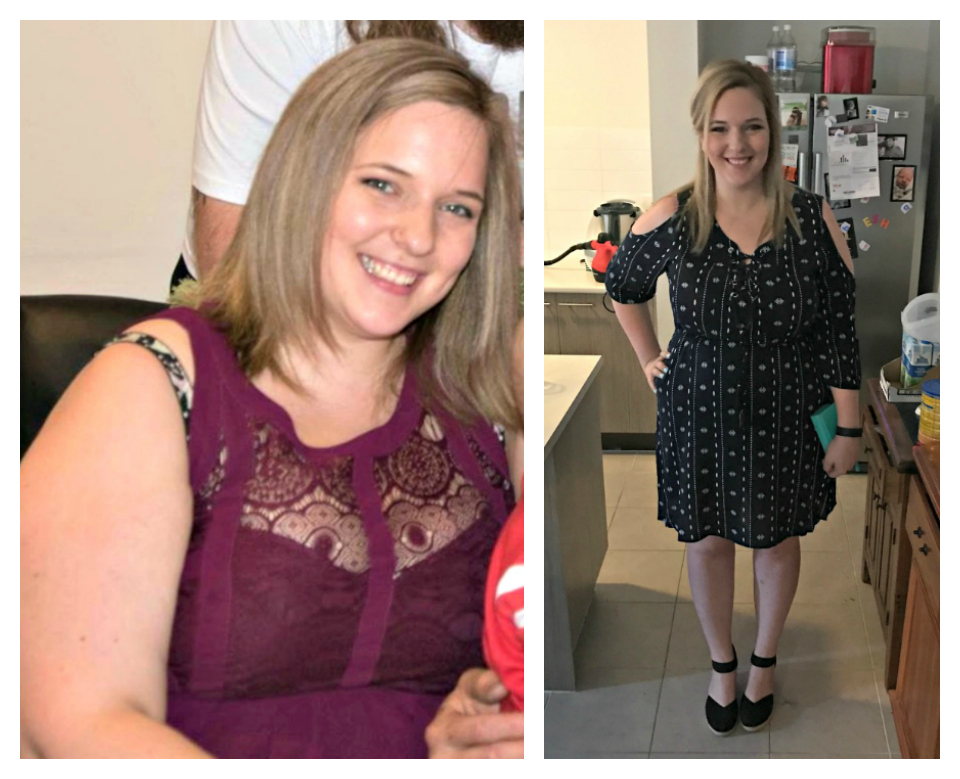 Abbey Baines certainly knows what it's like to have setbacks. However her INCREDIBLE story is one of inspiration, despite all her health complications. This mum has managed to lose an AMAZING 22kgs* amidst hospitalisation, ICU and a near death experience. Here is her story:
Meet Abbey Baines
My name is Abbey Baines. I just turned 25 and live in Victoria. I have been married for almost two years with two beautiful boys: Oscar, two and Jasper, three months old.
My starting weight before I was pregnant with my first son was 125kg.
My motivation to lose weight
When I first fell pregnant with my son I was at the biggest I had ever been (125kg). Whilst pregnant, I had hyperemesis gravidarum (an extreme form of morning sickness that causes severe nausea and vomiting during pregnancy) and lost 20kg throughout the pregnancy. It was awful. I was very weak, in and out of hospital and so unwell. After having my son (despite the awful way I lost all the weight) I felt amazing and had so much more energy not having to carry so much weight around. Even though I had a newborn bub who hardly slept – I had energy and felt great! Unfortunately, I stacked a fair bit of the weight back on within 6 months and got back up to 116kg.
I wanted to start trying for baby number two. I decided I needed to get my butt into gear and get healthy for my son and to hopefully have a healthier pregnancy this time. I started to be more conscious of what I ate and a became bit more active and had seen The Healthy Mummy floating around.
Discovering The Healthy Mummy
I fell pregnant – but was still sick. Although it was not as bad as my first pregnancy. I managed to eat healthily but wasn't able to do an awful lot of exercise. Whilst I was pregnant I discovered The Healthy Mummy! I followed the pages and loved seeing all the mummies that inspired me. I followed the water intake suggestions and cooked some of the recipes and with that alone, I was able to lose around 8kg* whilst pregnant! This was the best motivation!
I had my bub in September 2016 and became a Healthy Mummy Challenge Member. After bub was born – I got into it almost straight away and lost another 2-3kg*.
Sadly, it all went off track when I got mastitis and ended up in septic shock. I was in the ICU for a week and nearly lost my life. That was so frightening.
I was exceptionally lucky that I was fit and healthy and made it through – the whole experience gave me even more drive to become healthier than ever before.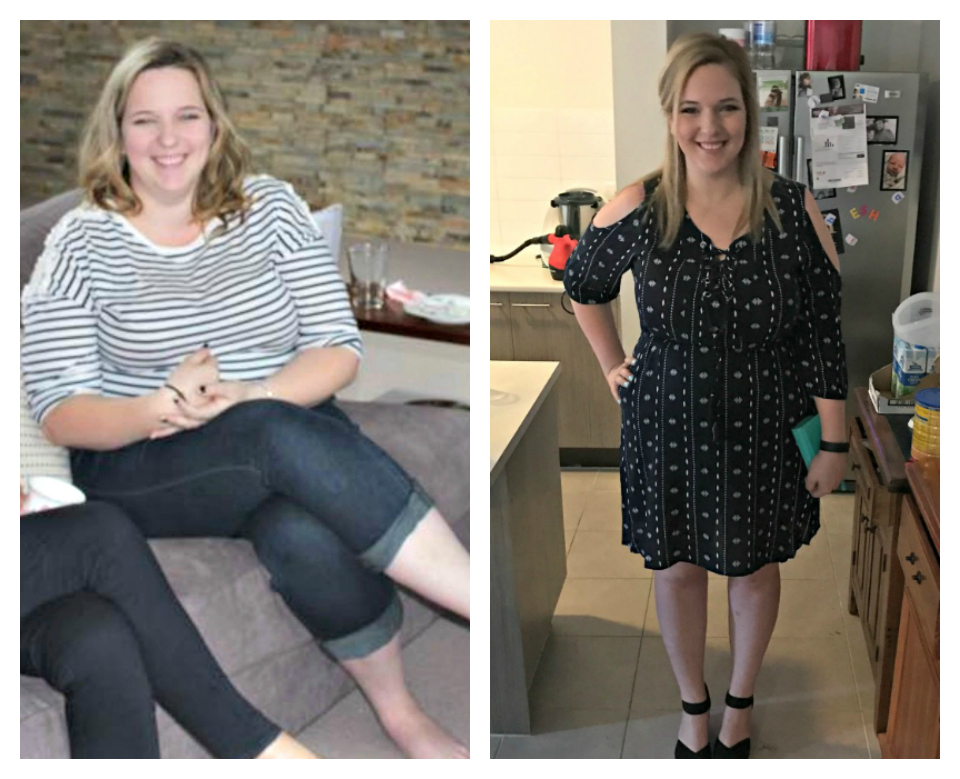 The Healthy Mummy Difference
I had about a month where I went off track trying to recover. But I have gotten back into it in the last month and have now got down to 103kg!!!
I feel amazing despite all the hospital appointments. I've started The Healthy Mummy exercises and have been following The 28 Day Challenges and, I swear, I see a difference every week!
My goal is to get down to 80kg for now.
My motivation to stay on track is my kids and the fact that I know I feel so great and will just keep feeling better and better. I want to be a good influence for my boys and around for them.
I am doing this for myself, my husband and my kids!
My energy levels have changed, my outlook on food has changed and I really believe the change in lifestyle has been a big part of my ability to recover so well from everything that has happened!
The Healthy Mummy has given me the motivation and drive to do this and keep me going and inspired.
I don't feel like I'm missing out on anything and I feel like everything is achievable now.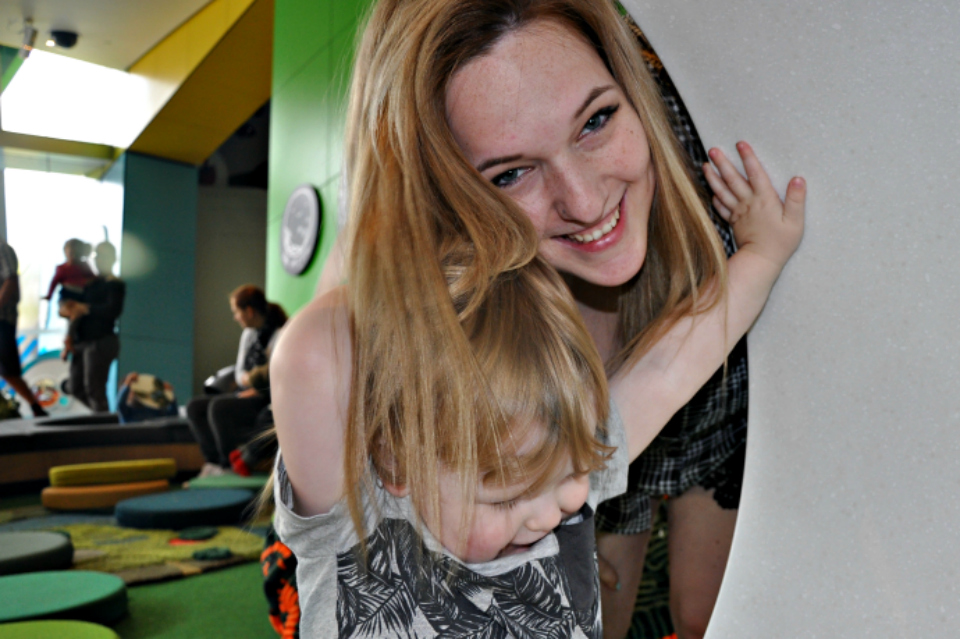 You've done so well Abbey to lose weight – even amidst your health setbacks. And you look terrific, thank you so very much for sharing your story with us! From Healthy Mummy H.Q – we wish you and your family the best in health and happiness for 2017!
If you would like to read more incredible weight loss stories check out our weight loss transformation pages on our website. Inspired to lose weight and tackle your own health? Then, join our 28 Day Challenge here.