Top 20 FUNNY things to be watching on TV right now
Coronavirus has sent us all into self-isolation, with our normal daily and weekly activities grinding to an abrupt halt.
But you don't need to feel bored during this unexpected crisis. Thankfully, we live in a time of Netflix and a heap of binge-worthy TV series at our finger tips.
Here at The Healthy Mummy we have complied together a list of our favourite funny TV shows to help your quarantine time pass quickly and lift your spirits. Check out our list below…
20 of the funniest things to be watching on TV right now
1. Sex Education
View this post on Instagram
This British TV show is about a teenage boy (Asa Butterfield) who has a sex therapist mum. He teams up with a high school classmate to set up an underground sex therapy clinic at school.
2. Curb Your Enthusiasm
Larry David, a famous television writer and producer, gets into various misadventures with his celebrity friends and colleagues in LA.
3. Derry Girls
Derry Girls follows four teenagers (three mouthy girls and one English boy) in a Catholic school in Northern Ireland in the 1990s, a turbulent time at the tail end of the Troubles. However, despite their uneasy environment, they still have the same issues every other teenager experiences.
4. Frayed
Frayed is an Australian and British television comedy drama series. It's about a wealthy London housewife is forced to return to her hometown of Newcastle, Australia.
Upon her return home, she is forced to confront her difficult past that led her to leave as a teenager in the first place.
5. Fleabag
View this post on Instagram
This TV show is about a dry-witted woman, known only as Fleabag. She has no filter and navigates life and love in London while trying to cope with tragedy.
6. The Morning Show
The Morning Show is an American drama web television series about people who work in morning television, and stars Jennifer Aniston, Reese Witherspoon, and Steve Carell.
7. Living With Yourself
Starring Paul Rudd, this series is about man who is fed up with life and undergoes a mysterious treatment, only to discover that he has been replaced by a better version of himself.
8. The Office
Long before the American version of the show aired, David Brent (Ricky Gervais) was making us laugh and cringe in this hilarious show.
9. The Good Place
Eleanor (Kristen Bell) is a deceased saleswoman who lived a bit of a shady life. She finds herself in a heaven-like afterlife… later finding out that it's a case of mistaken identity! She tries to hide her past in order to stay there.
10. Atypical
View this post on Instagram
Following the life of Sam, who is a teenager on the autism spectrum, and how he deals with his dysfunctional family, dating and friendships.
11. Dead To Me
View this post on Instagram
Starring Christina Applegate, this show is about a recently widowed woman called Jen who becomes unlikely friends with Judy, who has suffered her own losses.
12. Parks and Recreation
Featuring a star-studded cast, including Amy Poehler, Rashida Jones and Chris Pratt. The show follows the life of Leslie Knope, a perky, mid-level bureaucrat in the Parks Department of Pawnee, a fictional town in Indiana.
13. Arrested Development
A laugh-out-loud comedy about the Bluth family, a wealthy family who are extremely eccentric and dysfunctional. Starring Jason Bateman, Michael Cera, Portia de Rossi, Will Arnett.
14. Schitt's Creek
A Canadian TV series about a married couple suddenly go bankrupt and the only remaining asset they have is an ugly small town named Schitt's Creek.
15. Kath and Kim
Kath and Kim are Australian treasures. This show follows the relationships of a cheerful 50-something divorcee and her spoilt, ever complaining, 20-something daughter.
16. Suits
Suits is set at a fictional law firm in New York and follows talented college dropout Mike, who starts working as a law associate for Harvey Specter despite never having attended law school.
17. Good Girls
An American crime comedy-drama television series about sisters Beth and Annie and their best friend Ruby. They become fed up with playing by the rules and band together to take control of their lives, and hold up a local grocery store.
18. Summer Heights High
We love this Australian mockumentary television sitcom, which was written by and stars Chris Lilley. He plays an over-the-top drama teacher called Mr. G., an exchange student called Ja'mie and a misbehaving, break-dancing student called Jonah.
19. The Inbetweeners
Following the lives of four high school friends in the UK, as they move from awkward teenagers to young adults.
20. Workin' Moms
Workin' Moms is a Canadian television sitcom about a group of friends who are dealing with the challenges of being working mothers.
Top tips on how to limit the QUARRELLING during QUARANTINE
60 things to do if you're stuck inside and want to pass the time
The 28 Day Weight Loss Challenge has everything you need to stay fit and healthy! Join today!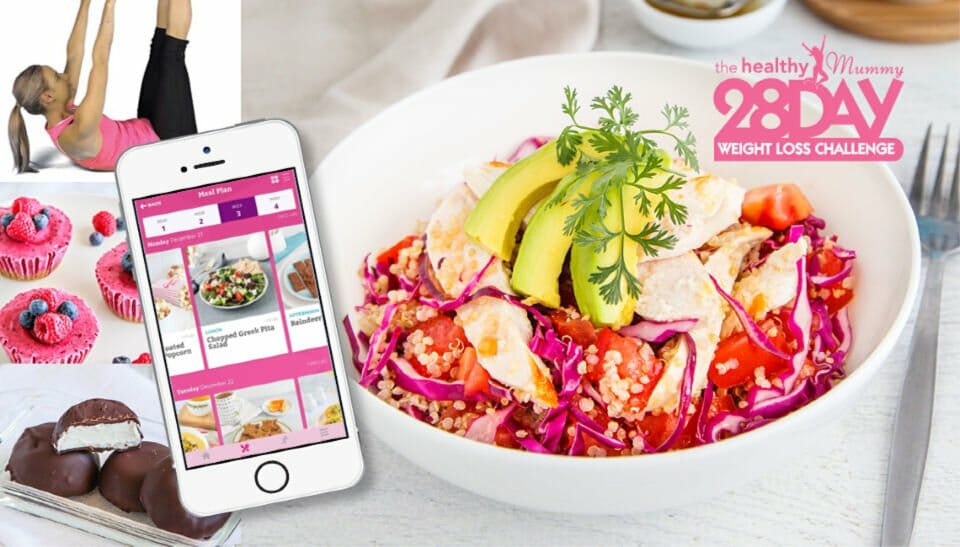 Our 28 Day Weight Loss Challenge is an affordable, customisable weight loss program PROVEN to help mums reach their weight loss goals.
Our Challenge entails:
28 days of at home exercise routines (no gym needed) – with video instruction
Customisable and breastfeeding friendly meal plans
Time-efficient exercises for busy mums – under 30 mins
Challenge combines Pilates exercises with interval and circuit training (HIIT)
Suitable for basic to advanced fitness levels
Home to thousands of EASY-TO-MAKE recipes!