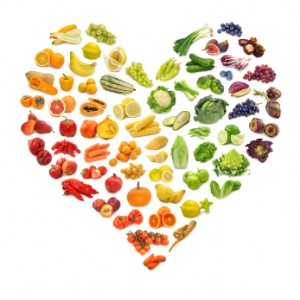 Sometimes the best way to lose weight is to actually increase the 'good' foods you should be eating.
Therefore you do not feel deprived psychologically as you are not cutting anything out but just adding better in.
And by squeezing more good in, you actually end up with less space for not as great foods.
Did you know you should be aiming for five serves of vegetables each day?
But the trick to get this amount, is to not wait until the end of the day to fit it all in. Two and a half cups of vegetables in a sitting is quite a large dinner you would be eating!
Here are a few tips on how to include more veggies in your day.
Include them in your breakfast.
You can add them to your Healthy Mummy Smoothie as a Green Smoothie or you could have a little egg omelette with some spinach, mushroom and a side of avocado or wilted kale with garlic.
Eat them as a dip
Make up a batch of hommus or butter bean dip. How about some guacamole or even beetroot dip. Carrot or spinach dip, tzatziki dip. All of these have some vegetables in them, but you can up the ante even further and use vegetables to dip in them.
As they have a baseof chickpeas, they kind of count as vegetables as legumes count towards your veggie intake for the day.
Have a salad for lunch
Now we do not mean a boring salad, we mean ones with chicken, tuna, calamari or beef. We mean flavour or sauces, marinades and getting your crunch on with seeds or nuts or even your smoothness on with some yummy cheeses like fetta or haloumi.
A salad is a fabulous way to get lots of green leafy vegetables which are incredibly high in phytonutrients, iron and calcium.
Afternoon veggie platter
Get your crunch on with a plate full of yummy vegetables cut up into bite sized chunks.
This is actually a great idea to have in your fridge so when you are hungry you can reach for some veggie crunch quickly and easily.
It doesn't have to be just an afternoon thing.
Make a mean batch of pesto veggie pasta sauce
This is a great way to even get your kids to eat some vegetables. Freeze some of it off or pop it in the fridge and you can eat it as leftovers or even as a spread on your sandwich.
If you are ready to lose weight then The Healthy Mummy plans offer a healthy and safe exercise and diet routine that are safe if you are breastfeeding and you can use code LOYALTY for a 10% DISCOUNT at the checkout