Getting Your Partner On Board With Healthy Eating During Pregnancy
There are a number of ways to entice your partner into healthier food choices and before they know it they won't even feel like they've made a change at all.
You may have decided that you are going to follow a healthy pregnancy eating plan throughout your pregnancy and enjoy nutrient filled pregnancy snacks like The Healthy Mummy Pregnancy Smoothies but what about your partner?
How do you get a partner who loves a doughnut for morning tea, a pie and sausage roll with sauce for lunch followed by an iced coffee (pre-purchased of course) and then expects a creamy pasta for dinner, to change their eating choices and get on board with your healthy eating plan?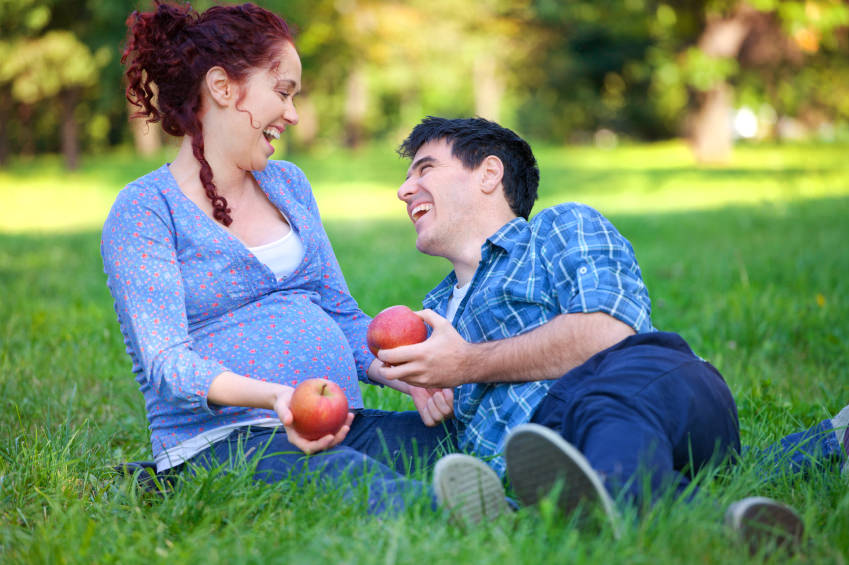 There are a number of ways to entice your partner into healthier food choices and before they know it they won't even feel like they've made a change at all:
1) Give Your Reasons
Start by having a chat with your partner about why you want to follow a healthy pregnancy eating plan and how you think it will benefit you and the baby. You want to give your baby a great start to life and ensuring you are eating all the nutrients you need from a variety of healthy foods will help with that.
Then explain to your partner that if you are eating well and benefitting from your healthy food choices then they should participate in some way too as they'll benefit as well. Even if it's only small changes, don't force your partner into changing their habits all at once as they will probably disagree with you all together.
Explaining that by having them on board with some healthier food choices, will make it much easier for you to prepare food for the family and also help give you the support to eat well which in turn will help with the healthy development of your baby.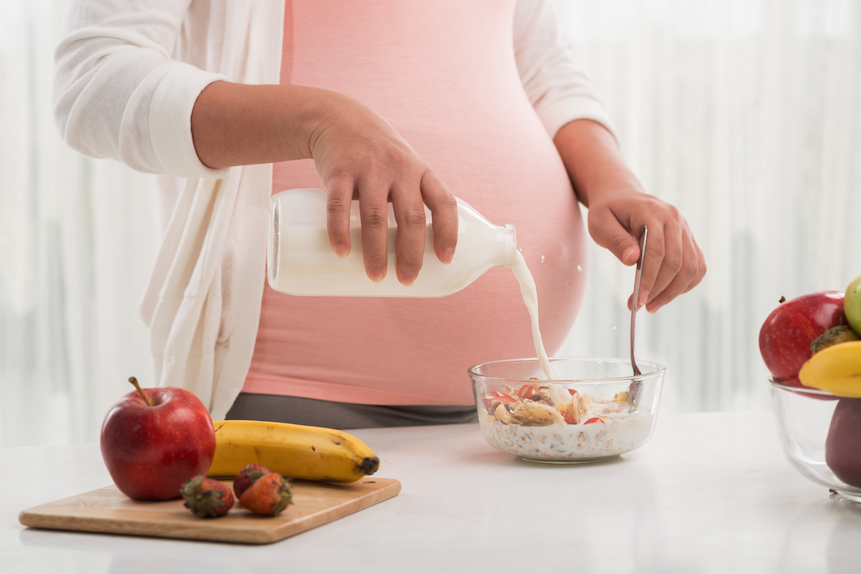 2) Swap Slowly
Make some easy food swaps for your partner but do it slowly. For example if you prepare sandwiches for them to take to work each day swap white bread for wholemeal or wholegrain. Add some salad items in their lunch box to snack on so they fill up on the good stuff before they reach out for a chocolate bar for afternoon tea.
If you bake at home then swap white flours and sugars for healthier options like wholemeal flour, almond meal, coconut flour, coconut sugar, Natvia, maple syrup etc.
The more healthy swaps you make for your partner, the more they'll get used to eating healthier options.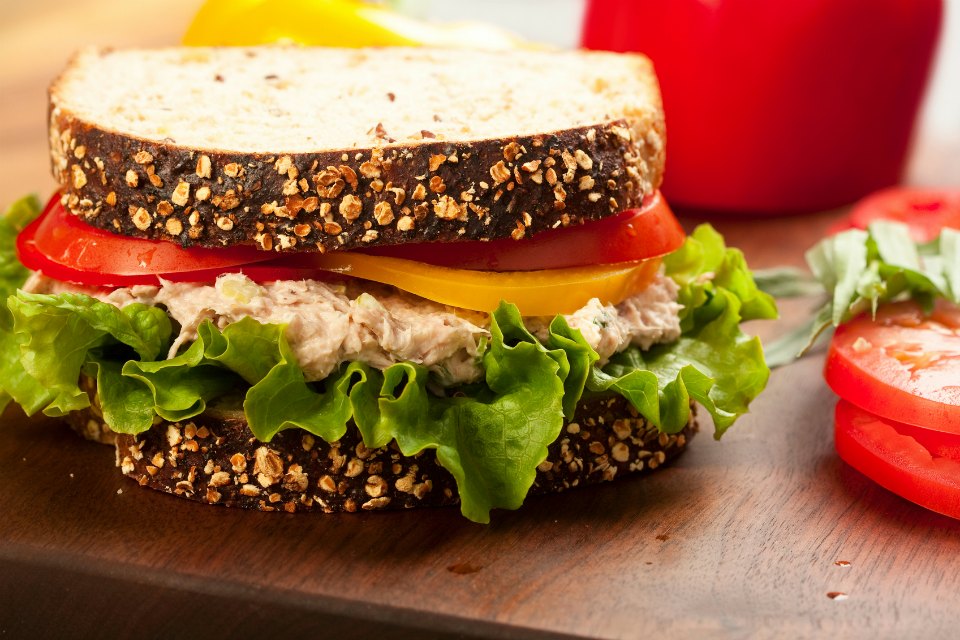 3) Treat Them
A good way to encourage healthier eating with your partner is to treat them. Make their breakfast, or prepare their lunch and they won't be able to say no to what you've prepared as they'll be so grateful that you've treated them and have done something nice for them.
Another way to treat them is to find some healthy recipes to bake and stock up the pantry and fridge with healthy snacks that are treats but that your partner won't even know are healthier choices.
Then your partner won't have an excuse to reach for the processed biscuits, cakes and doughnuts when they're looking for snacks as they'll be full from your homemade goodies.
Have a look through The Healthy Mummy Recipe pages but some favourites that should hit the spot are: Gluten Free Cup Cakes, Chocolate Macadamia Squares, or Peanut Butter Chocolate Bars.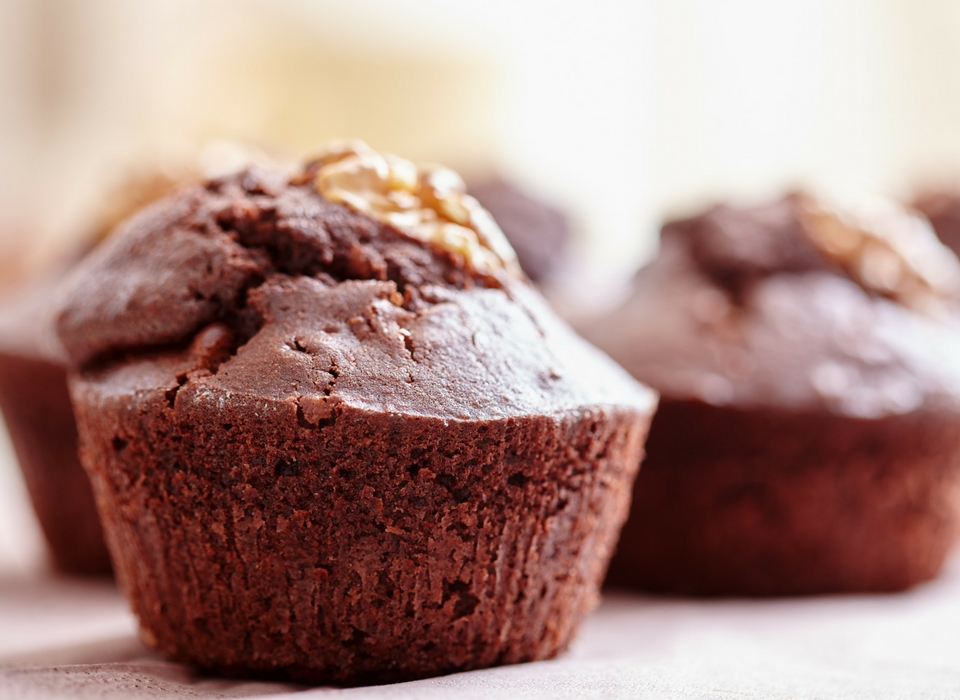 4) Find Healthy Alternatives
It's not that hard to find healthy alternatives for many of your partner's favourite meals that may not always be the healthiest option.
Start with breakfast – eggs and bacon can sometimes be loaded with unhealthy fats and sugars. Make it at home using wholegrain toast, a couple of free range eggs and a rasher or two of bacon and you know exactly what's going into the meal. Scramble the eggs and add to a wholemeal wrap with some crispy bacon and a few slices of avocado. Roll it all up and you've got a "takeaway" egg and bacon roll – healthy style.
Lunch time is often an easy one for partners to make unhealthier options especially if they buy their own lunch at work. Make lunch for them or give them leftovers from the night before and this will reduce the amount of sugary, fatty, low nutrient foods they choose.
Dinner is another easy one to fill with healthy alternatives. Think about burgers, pies, pastas, steak and veggies, tacos, pizza. All typical family favourites and often readily available from takeaway shops prepared in unhealthy ways. Make all these things at home to make healthy options and your partner won't have the excuse of needing to order takeaway:
Burger patties with lean mince (try pork, chicken or turkey instead of beef all the time), add some grated carrot or zucchini for a few hidden veggies and then once cooked add to a wholemeal bun with some salad, a slice or two of red onion and tasty cheese and you have a healthy burger. Serve with homemade sweet potato fries and you have a complete burger "meal deal"!
Pies can easily be made in a healthy way. Make up a batch of your favourite meat casserole in the slow cooker or oven and then place in a pie dish and cover with puff pastry and cook until golden.
Pasta is another easy one to prepare in a healthy way. Add some extra veggies to your bolognese sauce or if making a creamy sauce, combine some chicken stock with the cream and you won't need to use as much. Try wholemeal pastas instead of refined flour options. The wholemeal versions often add a great flavour to the meal.
Pizza can be made by either making your own pizza base or using a pita bread or pre-bought base. There are many wholemeal options these days. Then top with your favourite toppings but go easy on the cheese, and sugary sauces like BBQ sauce. Add veggies like capsicum and mushrooms and make extras so your partner can take the pizza cold for lunch the next day.
Mexican is another great family dinner that is healthy. Make a batch of chilli using lean beef or your favourite mince and then serve with corn taco shells or small burrito wraps and put a selection of salad options on the table as fillings as well as natural yoghurt and some grated tasty cheese – delicious!
Have a look at some other healthy meal options via The Healthy Mummy Recipe pages. Search for your partner's favourite meals and you'll probably find a healthy way of making it here. Or alternatively, check Six Delicious Husband-Friendly Healthy Meals here.
5) Remind Them
Once your partner has made a few changes to the way they eat, even if they're small ones, remind them of how great it makes you feel to see them eating well. And ask them how do they feel? Do they see a difference to their energy levels? Do they even notice they've swapped some unhealthy choices for better ones? Are they enjoying the changes?
Continually communicating the importance of eating well (without ending up sounding like a nag!) will show your partner that you aren't making these changes to deprive them of good food but rather to ensure you are a healthy family who eats well together and can get the best out of life.