7 Ways To Fake Clean Your House In Less Than An Hour
What's the difference between an immaculately house and a clean-enough house? Time! And so to help busy mums trying to do it all we've put together a cheat sheet of tips and tricks to achieve that elusive clean and tidy house in less than an hour.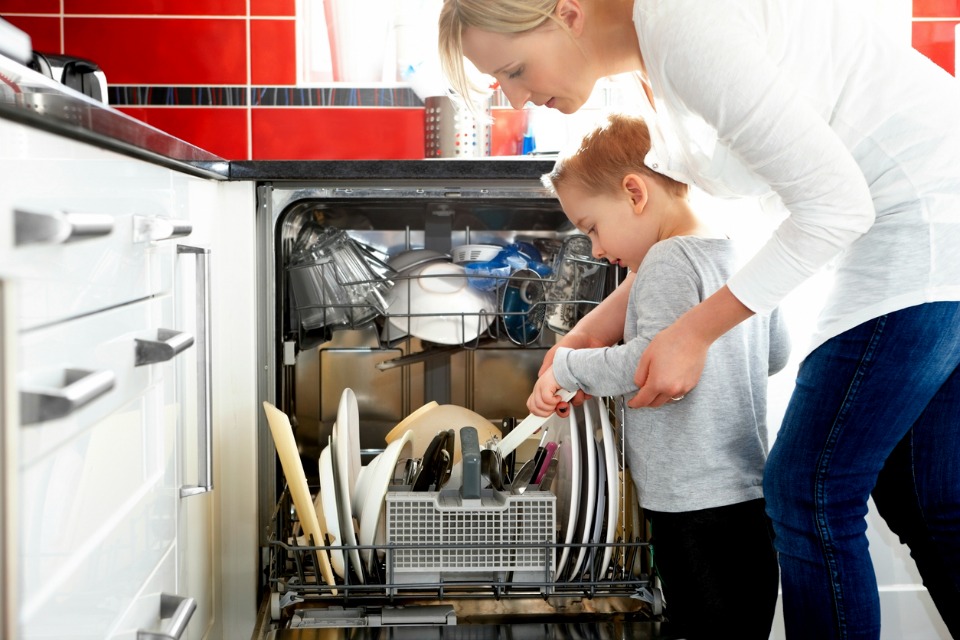 How To Clean Your House In Under An Hour!
Unannounced visitors can be terrifying to parents. Especially if you've been home all day with multiple children who have effectively trashed your house.
So we have piled together a list of quick fixes to give your home the appearance of a solid clean, a fake clean if you will, without spending the hours elbow deep in grease!
1. Bleach Toilet
First things first, the quite frequently forgotten toilet. Throw some bleach in and leave it be. Then pick up all the empty toilet rolls and tiny bits of paper that kids seem to leave everywhere.
2. Clean Kitchen
The main arena of the house. The place to make tea and coffee and share a chin wag. This is where you spend most of your time, so most of your time should be spent cleaning in here.
Empty the dishwasher, fill it again, wipe all surfaces and close all doors.
3. Clear Surfaces
A place for everything and everything in its place. Pop all those unorganised bills away, pens in their tubs, kids drawing in their drawers.
Make some space and wipe all surfaces down.
If you have a family of artists, like mine, who draw masterpieces on your walls, read about this amazing product that will help rid your walls of crayon.
Hint: Why not get your kids to help you clean from a young age? You'll be grateful for the help when they're teens!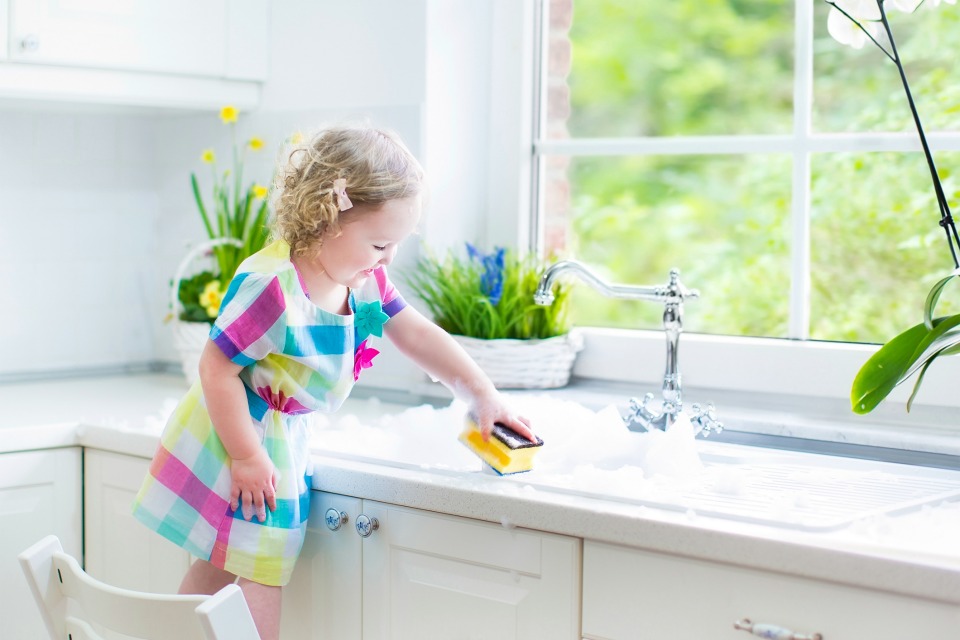 4. Basket Clean
Laundry baskets are not always for washing you know? Use this to sweep your home and collect all items that are far removed from their living space.
Kids Barbie dolls, discarded clothes (or if your kids are like mine, multiple pairs of underwear), dress-ups, Shopkins… stuff, stuff and more stuff.
Pop the basket behind a closed door and sort through it with a glass of wine at a later time.
5. Close Doors
Close the doors to any room that you don't want to deal with, don't want guests to see or can't be bothered sorting out right now.
6. Light A Candle
If you have a home of stinky teenage boys or toilet training children or have kids in general, there tends to be multiple smells wafting around at any given time.
Mask it with a scented candle. Plus, candles scream 'I've got this!'
7. Finish The Toilet
Scrub and flush the toilet and wipe down the basin.
Now, open your doors and send out the invites! Your house is ready for visitors, you can be proud and they will ask themselves 'how does she do it?'.
If you find yourself with some extra time and a fruit basket of lemons, give these tricks a try.