This Lipstick Glues Your Vagina Together During Your Period. Wait, What?!
You can toss your tampons ladies, because someone's invented a lipstick that will glue your vagina together when you have your period. You'll never look at your child's glue-stick the same way again.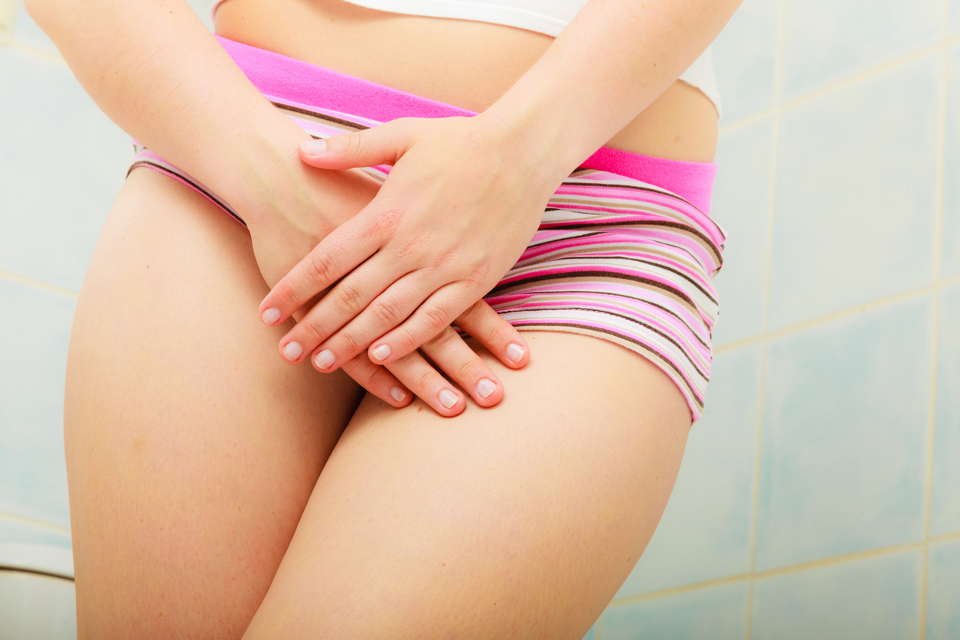 If you're sick and tired of traditional menstrual flow measures, a man has decided he has the key to period freedom – vag glue.
Is This Really A Thing?
At The Healthy Mummy we strive to bring you the latest innovations, and a good laugh every now and again. So we feel it's our duty to introduce you to Mensez Feminine Lipstick.
According to the website it's a new, natural approach to feminine hygiene. Made from amino acids and natural oils, when it's applied to the labia it forms a temporary seal, trapping menstrual fluids.
And apparently when you urinate, this will instantly break the seal with everything washing away down the loo. Fascinating. Wait, is that the right word?
According to Forbes the lipstick is the brainchild of Kansas chiropractor Daniel Dopps. Incredibly, there has apparently been a patent granted for the product, but us women tend to be a sceptical bunch, right?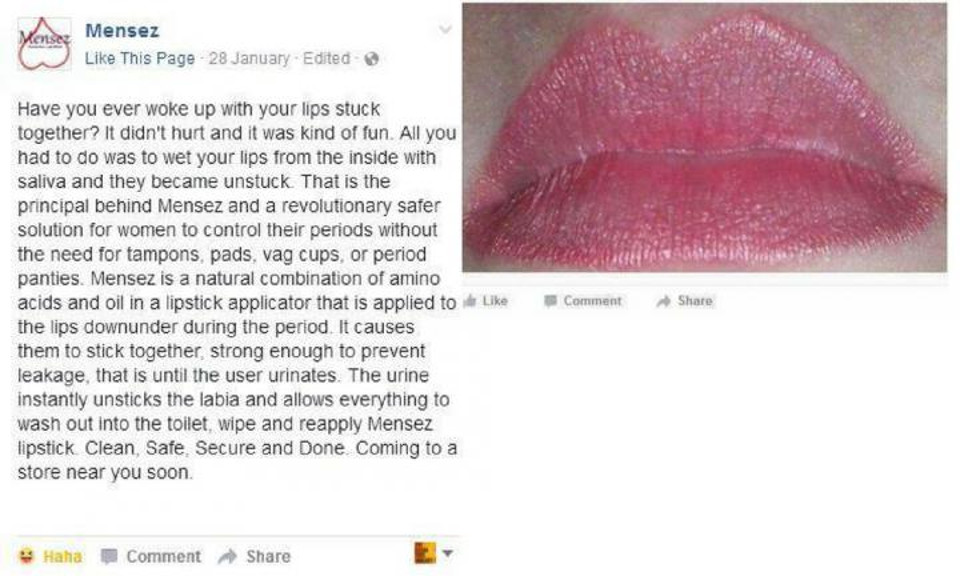 Can It Really Work?
One of the biggest criticisms aimed at the lipstick is whether its claims are actually anatomically possible.
"Hey, 'Doc', guess what?!," writes one woman on Dr Dopps' LinkedIn profile. "Urine leaves a woman's body from a completely different orifice than her menstrual blood! What??!!! I know, gobsmack, right??!!"
And what about sweat, and other bodily fluids? Surely those lips aren't staying sealed while we're getting our squat on?

When he was questioned by Forbes Dr Dopps said, "It will be thoroughly tested and improved. It makes more sense than putting the plug up there…we're using the vagina like a bladder just like tampons do." Righto then.
The Mensez website claims that the company's Facebook page has been hacked, but its website says its "goal is to better the lives of women around the world" and that the lipstick will be available 'sometime' in 2017.
So, will lady parts' lipstick be making an appearance on your shopping list?
For more craziness, did you know that genital freezing is NOW ACTUALLY A THING?