We are celebrating the 28 Day Weight Loss Challenge turning 4!
Congratulations Rhian and all the Healthy Mummies who take part in The 28 Day Challenge and ultimately make The Healthy Mummy what it is!
We got in touch with 28 Day Weight Loss Challenge members to talk about what the Healthy Mummy means to them and why they love the 28 Day Challenge, their results and what they've learnt along the way.
Sascha Farley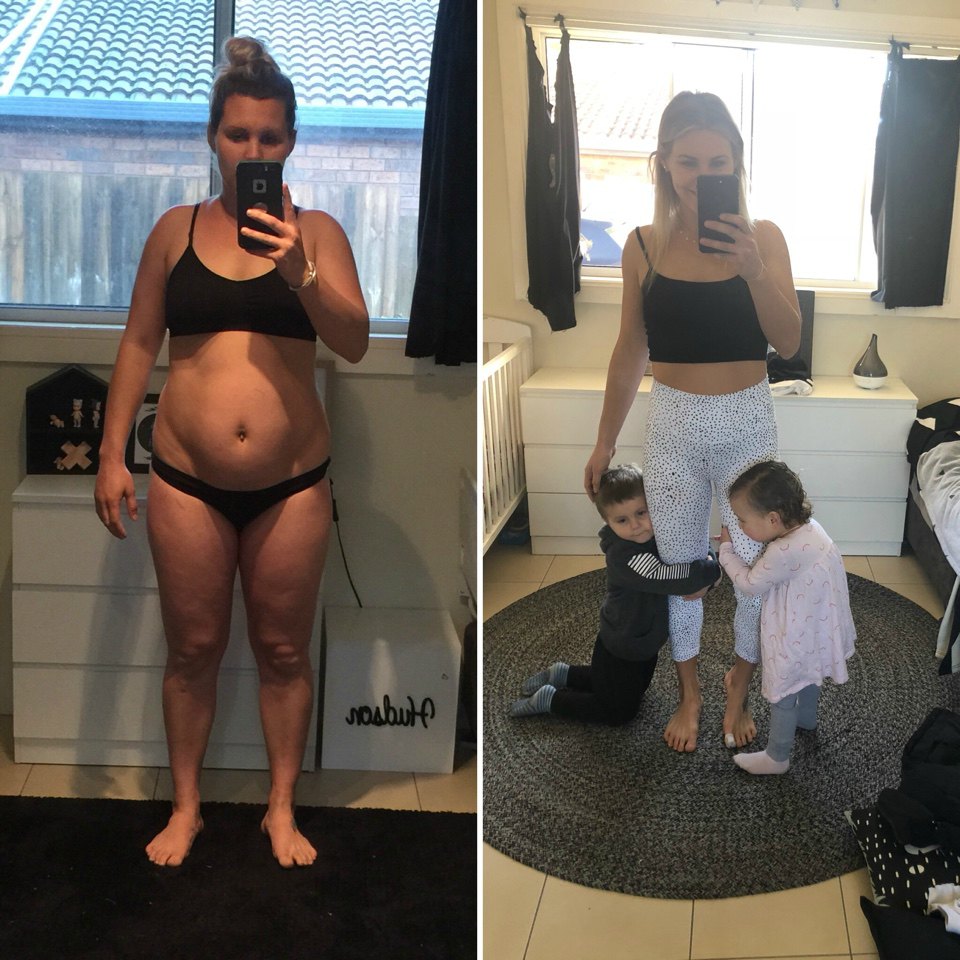 Sascha has lost 30kg in 9 months and maintained this loss for over a year on the 28 Day Weight Loss Challenge.
Not only has she saved money and learnt about nutrition, she says The Healthy Mummy is, "easy, achievable and long term!!"
Kaitie Purssell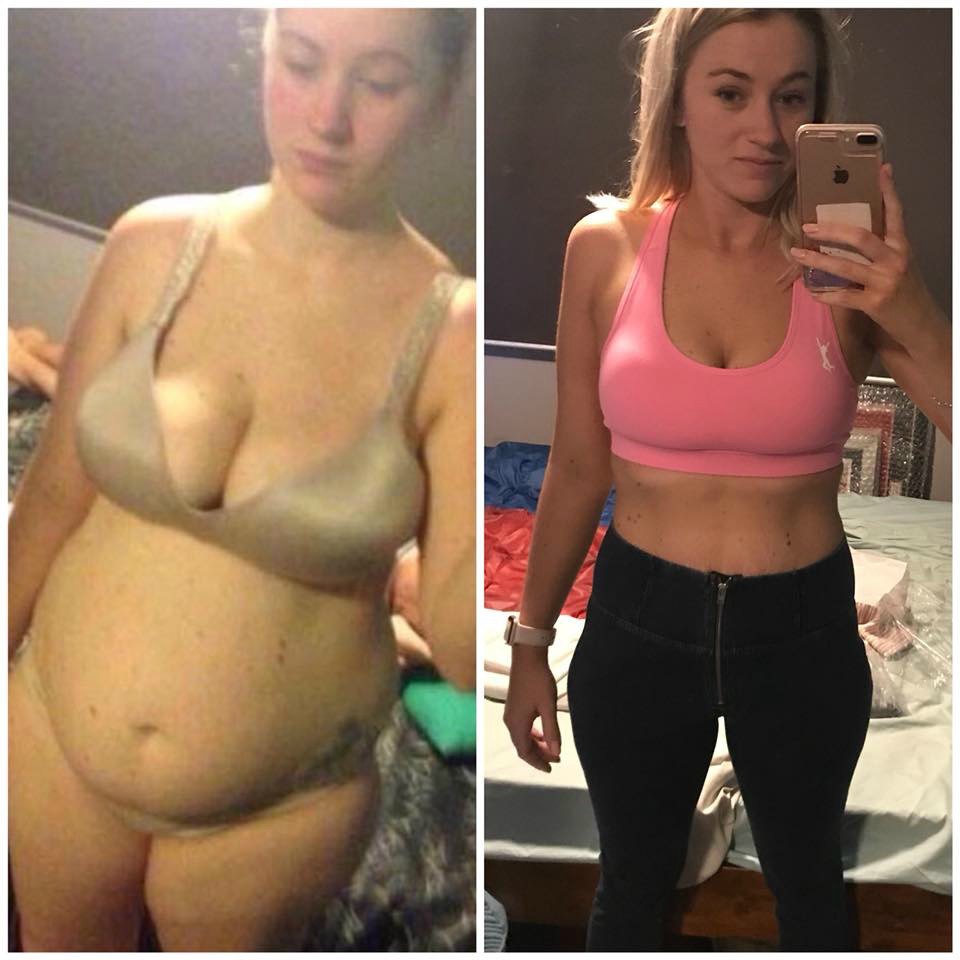 Kaitie lost 21.6 kg in 2015 and has stayed on the 28 Day Weight Loss Challenge ever since.
"So much has changed for me since joining the 28 Day Weight Loss Challenge but most of all would be learning to eat all my favourite foods in a much healthier way," she says.
Her biggest surprise about the 28 Day Weight Loss Challenge was learning how much food she was aloud to eat!
"I was breastfeeding when I started the challenges so I was able to eat over 2200 calories a day unlike the 1200 calorie diets I had tried in the past."
Samara Syed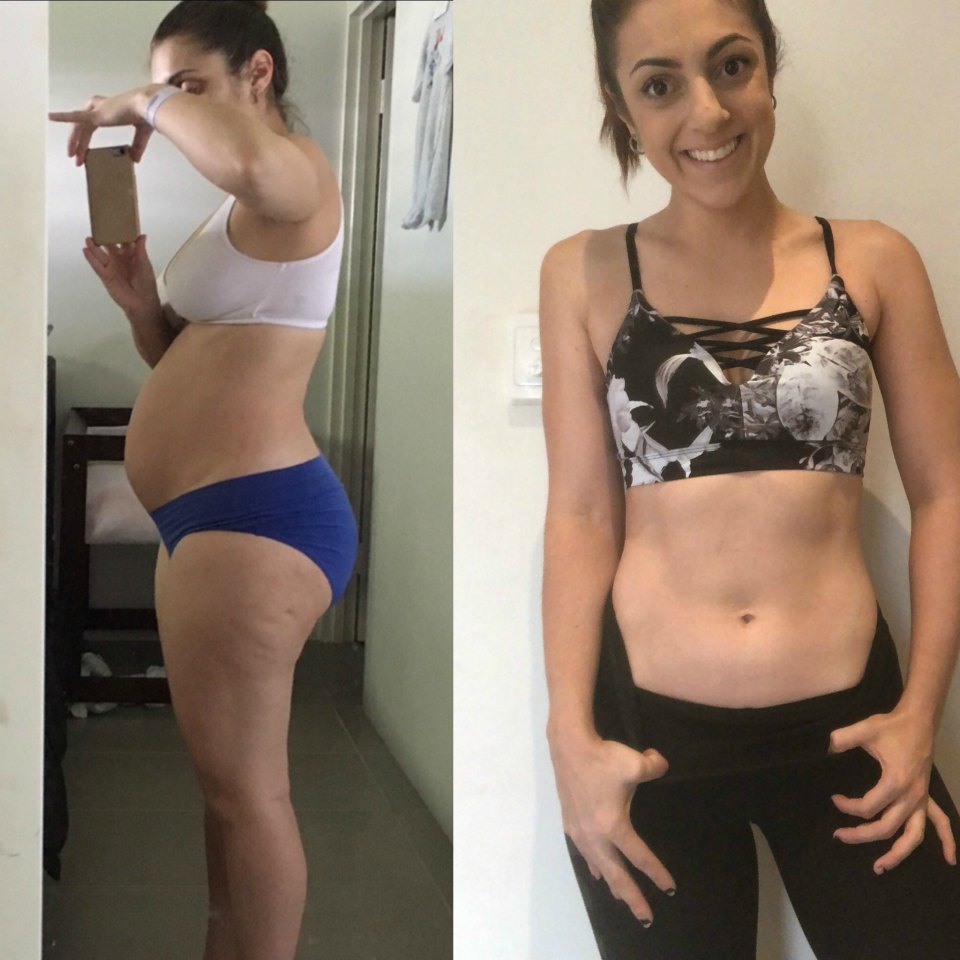 Samara has been doing the 28 Day Weight Loss Challenge for over 2 and a half years now.  She has managed to lose 17 kg in 8 months! And has been toning and maintaining ever since.
She says her biggest change has been her level of self confidence and being able to now wake up, excited for the day, and not afraid to look in the mirror.
"The Healthy Mummy to me is realistic, enjoyable, and absolutely achievable! Thanks to the Healthy Mummy, I am setting an amazing example for my two young girls. My self confidence, self love, and most importantly my self respect have all been raised and I'm lucky to be able to say that I am living a happy, healthy life!" Samara says.
Cicily Goodwin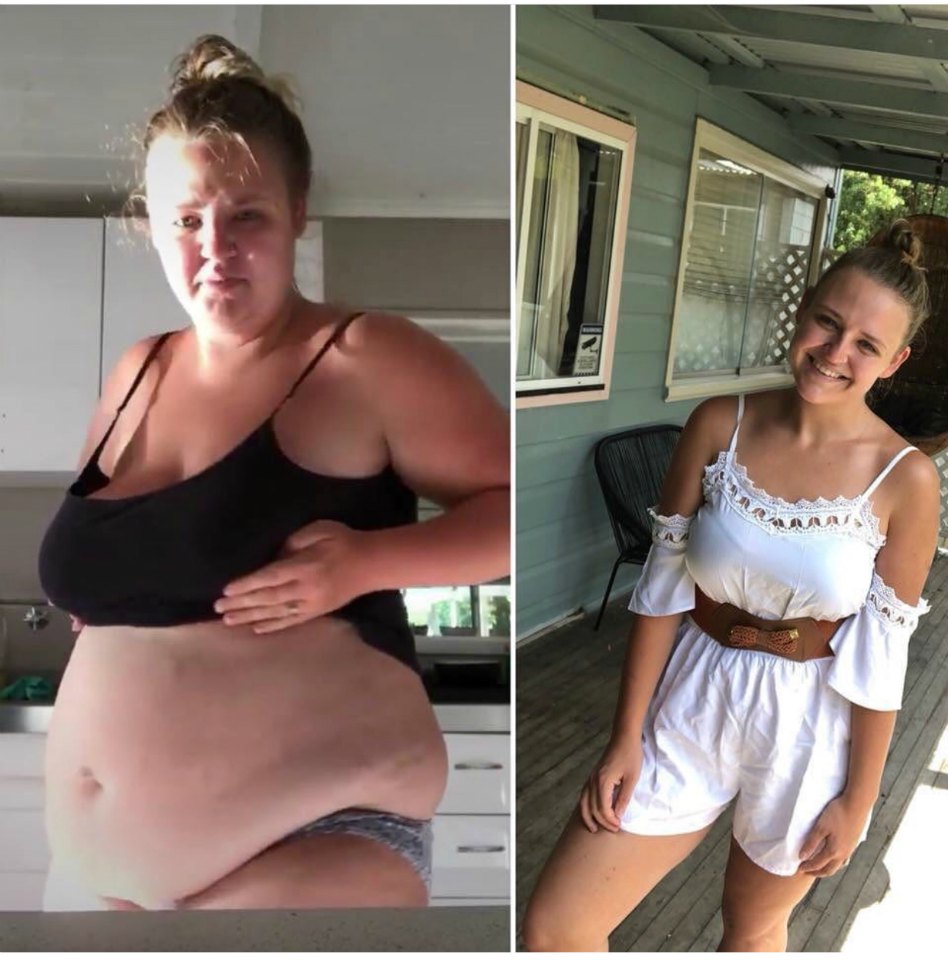 Cicily Goodwin has been following the 28 Day Weight Loss Challenge for 2 years and in that time has lost 53kg and gone from a size 24 to a size 12.
The biggest surprise about the 28 Day Weight Loss Challenge is how achievable it is, Cicily has said.
"There's no food groups cut, there's no 1200 calorie limit. We get to eat the food we love like chocolate, burgers and pizza which makes it way more achievable, especially when you have big numbers to lose," she says.
Nikki Myles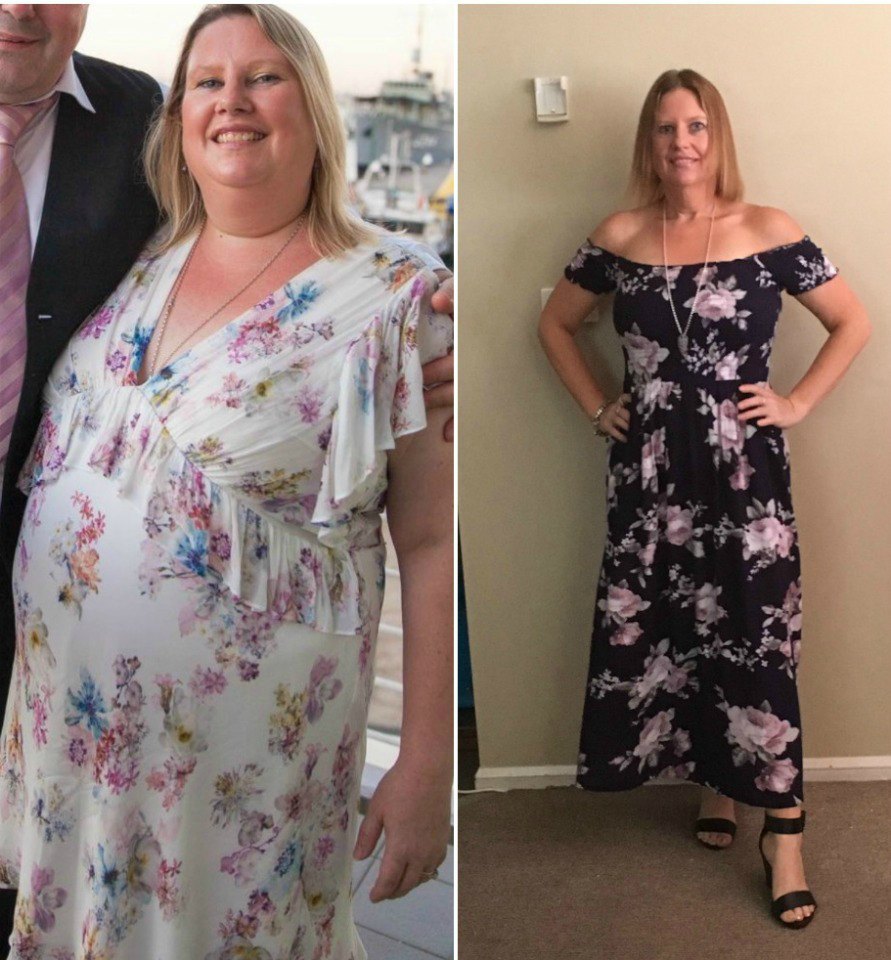 Nikki lives in Melbourne and has lost 30 kg using the 28 Day Weight Loss Challenge for 18 months.
She says the biggest surprise when embracing on her weight loss journey was the amount of money she's saved!
"The biggest surprise for me with the 28 Day Weight Loss Challenge is how much money I am saving. I always believed that eating healthy was expensive but that simply not true," Nikki said.
Roslyn Rice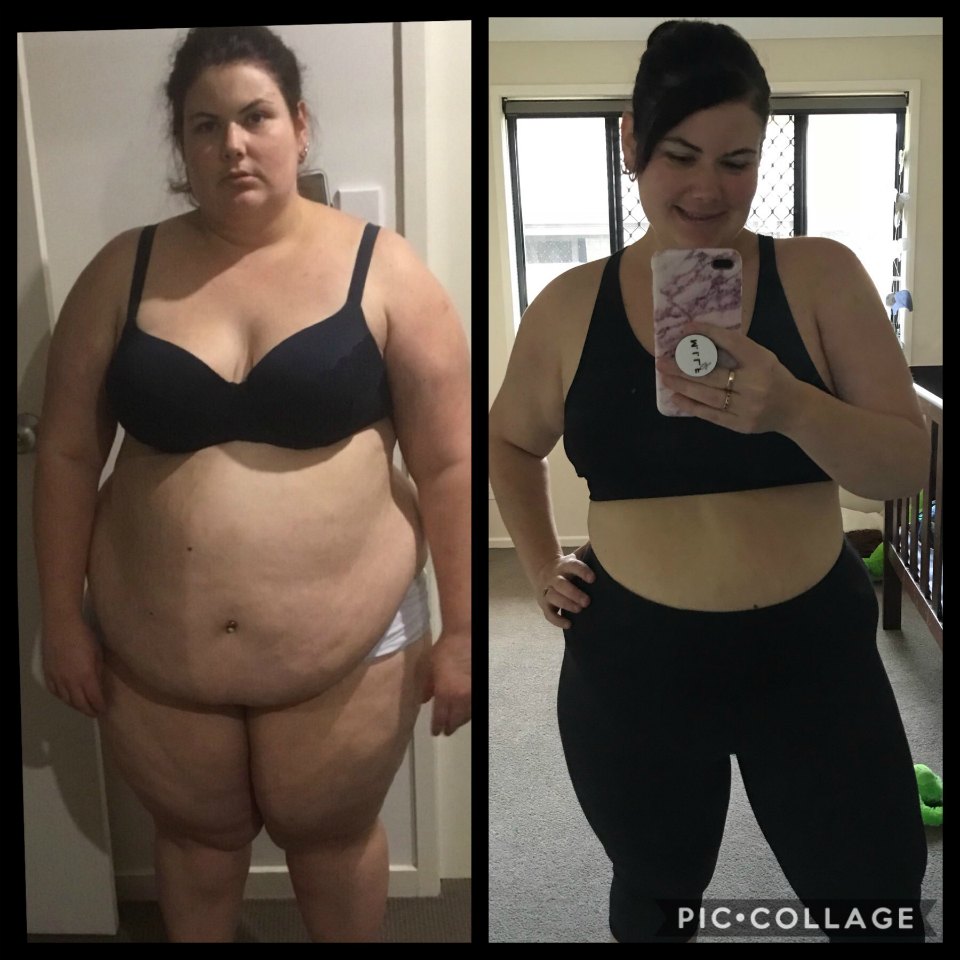 Roz started out at 141.2kg and currently weigh 98kg. She started the 28 Day Weight Loss Challenge in October 2017 – still going strong!
The best thing Roz has found about her journey is her change in family life and family time.
"The Healthy Mummy is a complete lifestyle, it isn't a diet. With huge thanks to The Healthy Mummy, I've been able to incorporate the lifestyle into our family. My Fiancé and kids eat The Healthy Mummy meals WITH me. My fiancé has the occasional smoothie and super greens too! He loves them!" she says.
Roz's kids have The Healthy Mummy Healthy Kids smoothies too. Called "Mummy Milkshakes", her son is so excited for the Strawberry flavour.
"We ALL engage in exercise together. We go for walks, my fiancé and I go to the gym together, my kids think squats are fun and join in with me. It's bought us together more as a family," Roz says.
Michelle Knight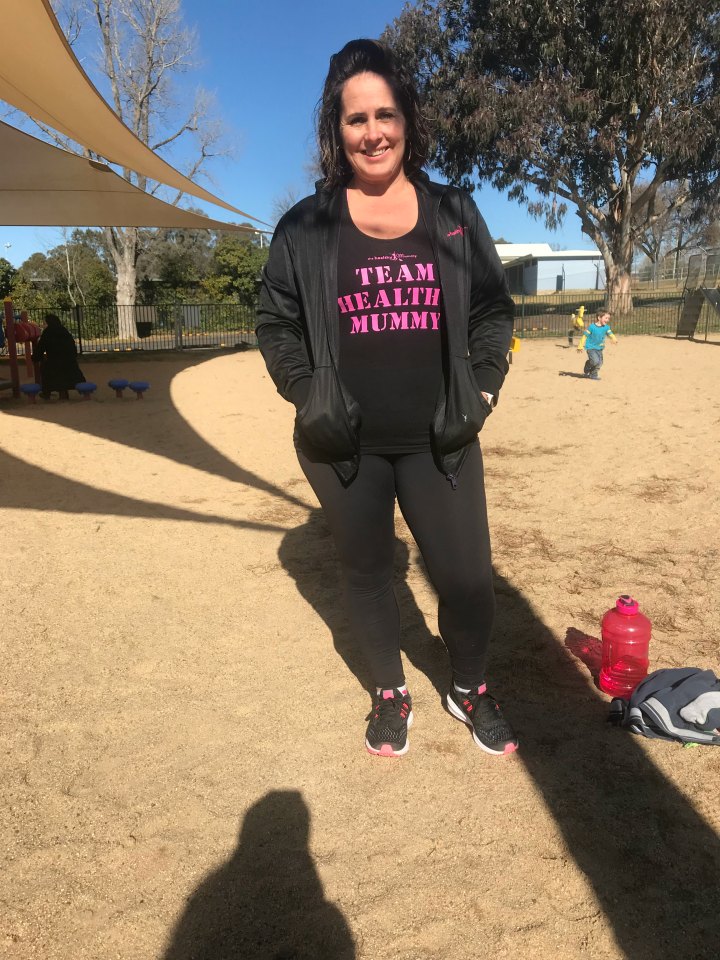 Michelle joined The Healthy Mummy for so many reasons but mostly to become healthy.
"I thought about giving Healthy Mummy a go a few times but there was always reasons not to. When my sister passed away I used that as an excuse to not start and then my light bulb went off. She was only 3 years older than me and her death was related to medication. I realised I didn't want to have to take medication daily," Michelle said.
She has lost 25kg and over 100 cm and gone from a size 18-20 to now a size 10-12.
Michelle says, "It surprises me at how easy it is to maintain the 28 Day Weight Loss Challenge lifestyle. I eat real food. I enjoy exercise. I confidently wear clothes now. I am in photos and I like what I see."
Annette Palma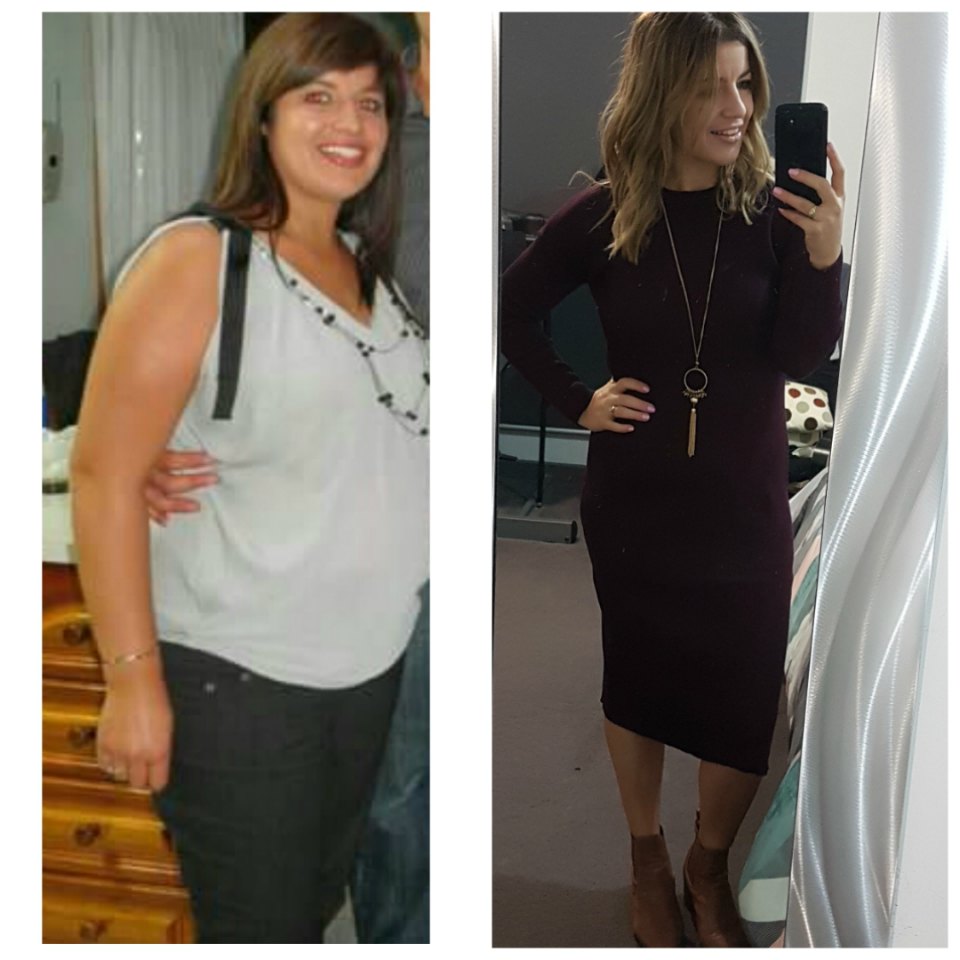 Annette joined the 28 Day Weight Loss Challenge in 2014 when the very first one was launched. She lost 20kg and now, after having her third baby, she has lost another 17kg, so all up the Healthy Mummy has helped Anette to lose 37kg!
"Since discovering the Healthy Mummy there are many things that have changed for me, but I would say the biggest change for not only myself, but my husband and children as well, is my cooking!" Anette said.
Her husband has lost over 25kg just from eating the 28 Day Weight Loss Challenge meals and snacks she makes too!
"I think the thing that I found the most surprising and unexpected was the support group. I've made so many amazing friends with like minded women," she said.
Chloe Cox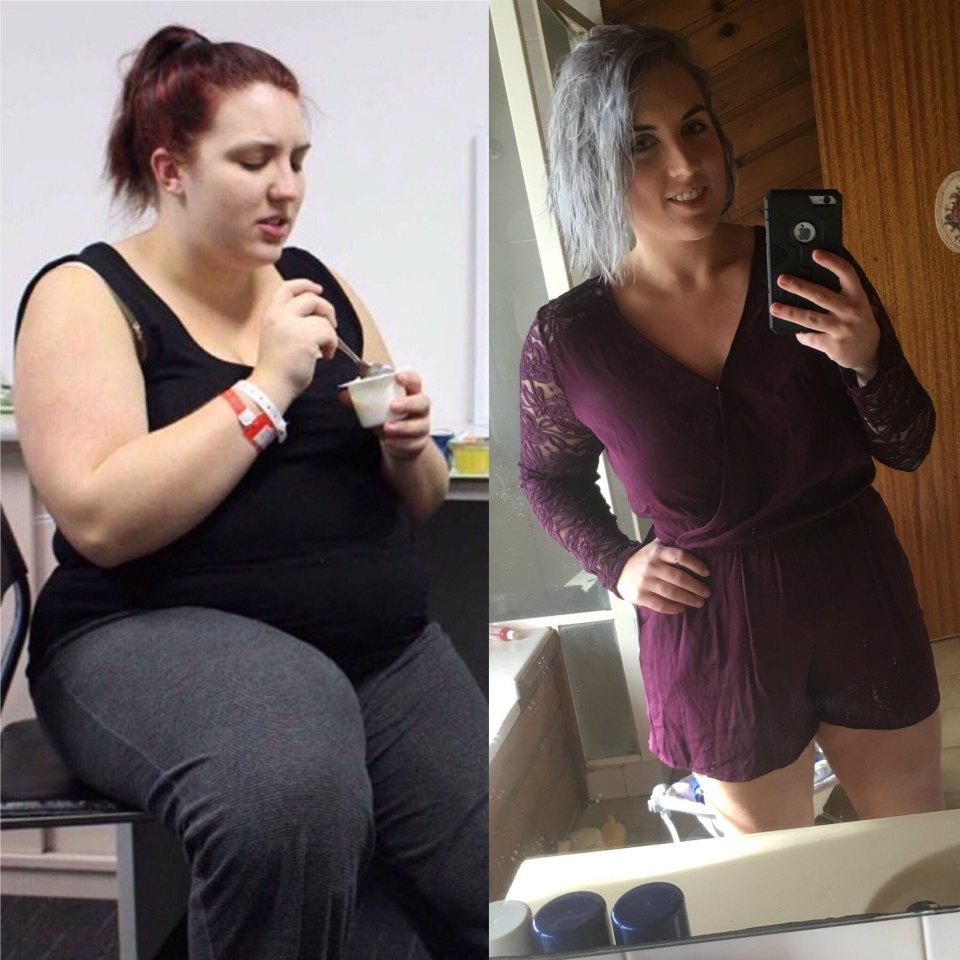 Chloe has been using the Healthy Mummy challenges for 2 1/2 years and in that time has lost 40kg, had her healthiest pregnancy yet and is now 6 months post partum.
Since her last bub she have lost 10kg, brining her very close to her pre baby weight!
"Since joining the challenge everything has changed! My relationship with food, exercise and most importantly my body are now worlds apart to what they once were. Not only has my relationship with the above changed, my whole families has," Chloe says.
The family eat the challenge meals as altogether and  she even get the kids involved in meal planning and cooking!
Amy Atkinson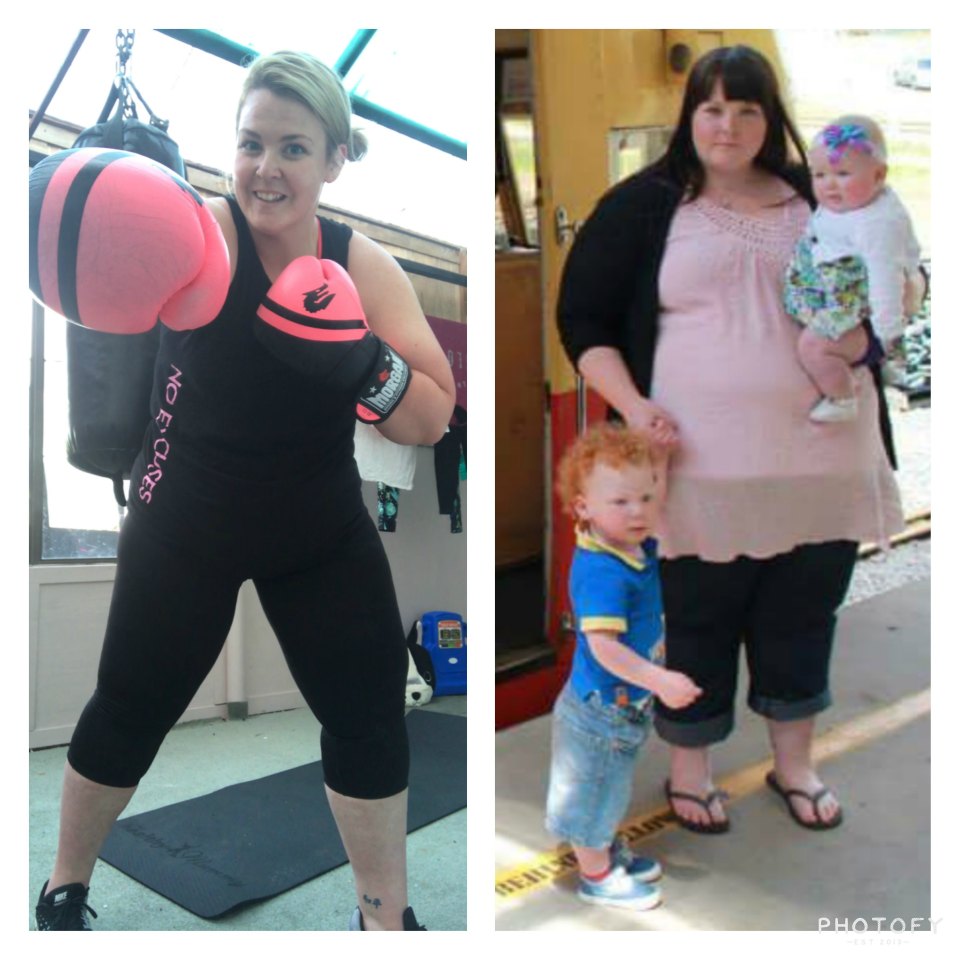 Amy has lost over 50kg using the Healthy Mummy 28 Day Challenges since September 2015.
Amy's biggest change since using the 28 Day Weight Loss Challenge is her self confidence and body love. She says she now feels comfortable in her own skin now and loves the way she look even though she's not at her goal weight yet.
"I can now be the healthy role model to my 4 children. I don't have to sit on the side lines, we don't have to stay at home because their lazy Mum who has no energy can't be bothered taking them out to the playground," Amy says.
Stacey Chisholm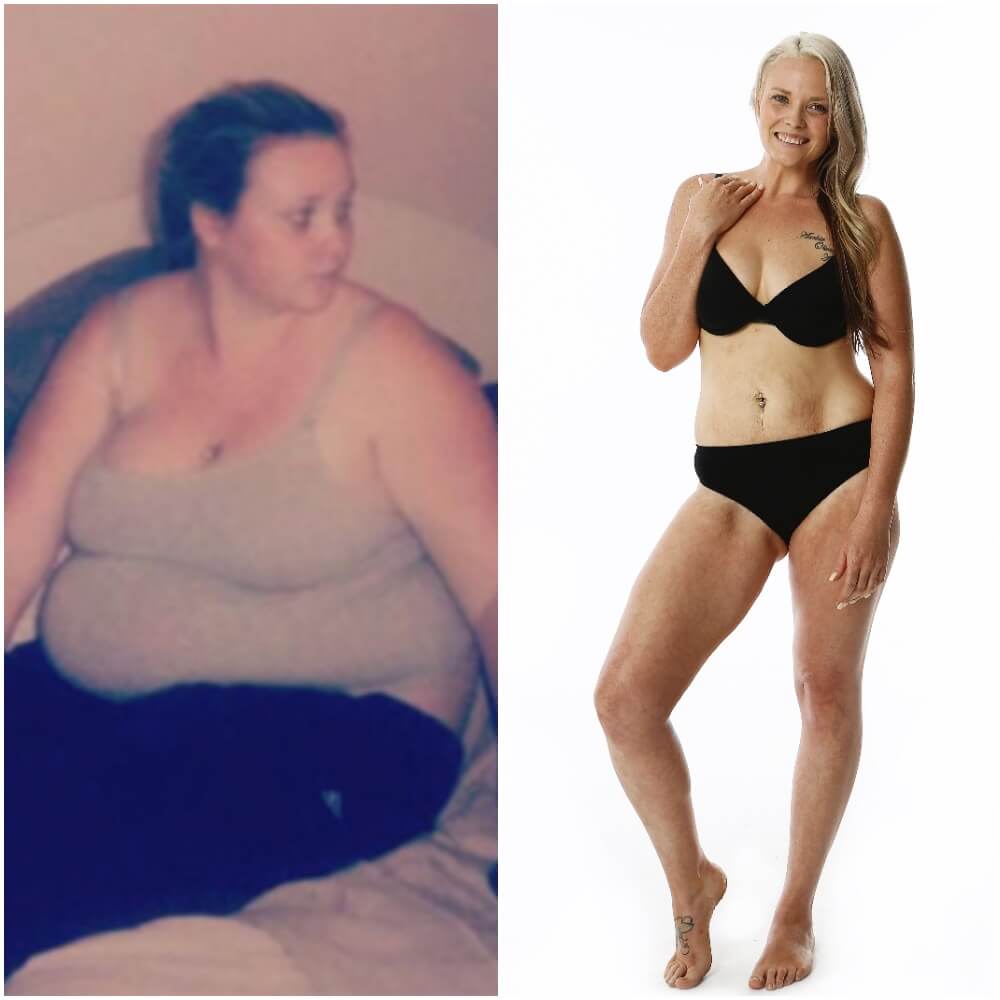 Stacey, is mum of 3 and has lost 40kg over 2 years doing the 28 Day Weight Loss Challenge.
"I love the 28 Day Weight Loss Challenge because its easy and simple for us busy mums. To me The Healthy Mummy isnt a diet, its a lifestyle change, I love the support, its amazing, you could never get it anywhere else," Stacey said.
Jessica Magill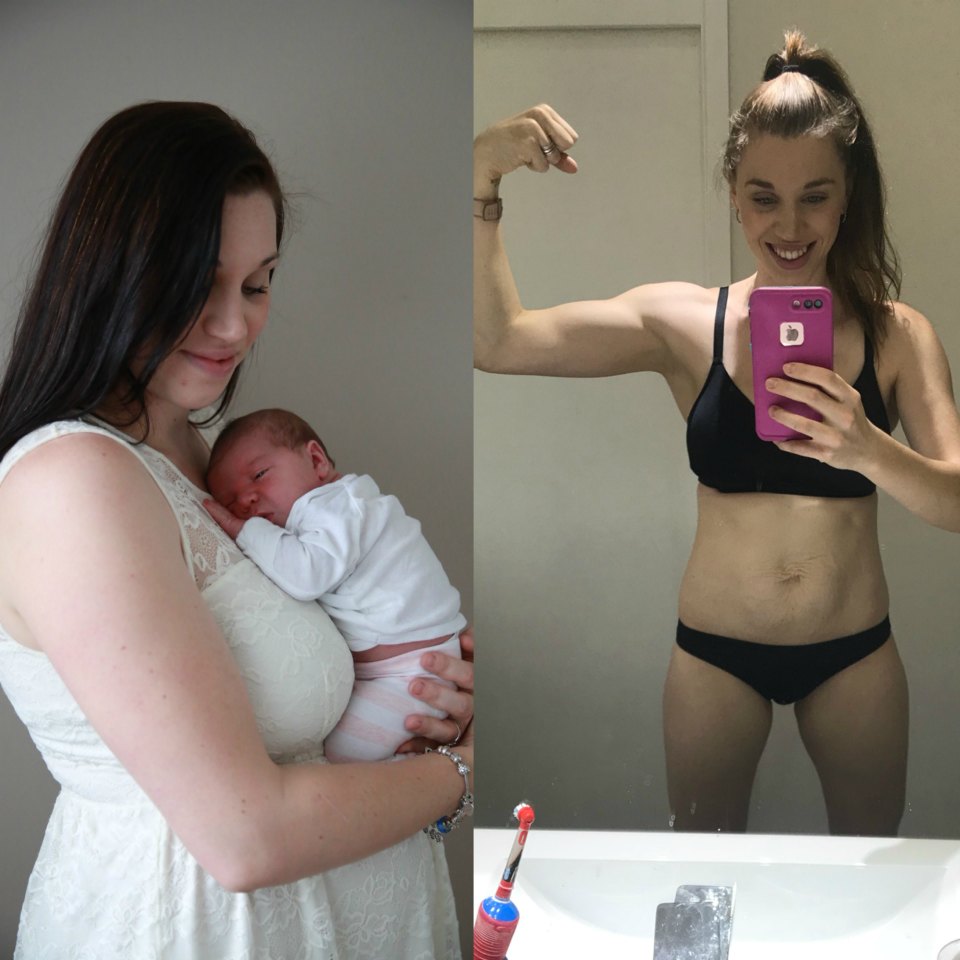 Jessica Magill has lost 20kg after baby  number 2 and 17kgg after baby  number3! She has been using The Healthy Mummy for 2.5 years.
"I have a lot more knowledge of healthy foods and  how to make the best choices. I can get dressed in the morning and feel comfortable and confident instead of stressing over every lump and bump. Clothes shopping is enjoyable again!" Jessica says.
Rochelle Perera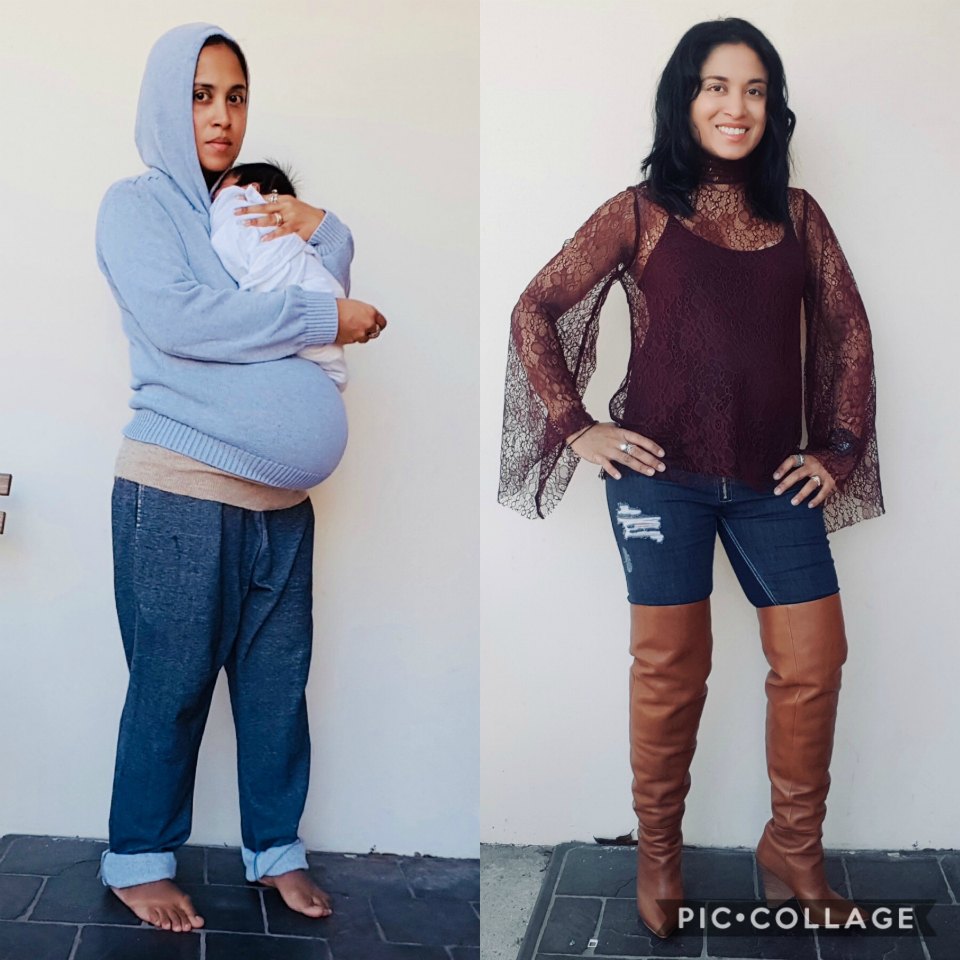 Rochelle has lost 33kg in 12 months on the 28 Day Weight Loss Challenge.
The mother of 6 started the 28 Day Challenge during her 4th pregnancy and has been loving it ever since!
"One of the nicest surprises about the Challenge is how easy it is to incorporate into my daily lifestyle, not just for myself but for my entire family of eight," she says.
Rochelle also loves that the Challenge is inclusive of everyone's differing fitness levels and abilities. She says, "This was especially important to me with my abdominal separation and the awesome exercises which are tailored for this."
Nicola Oates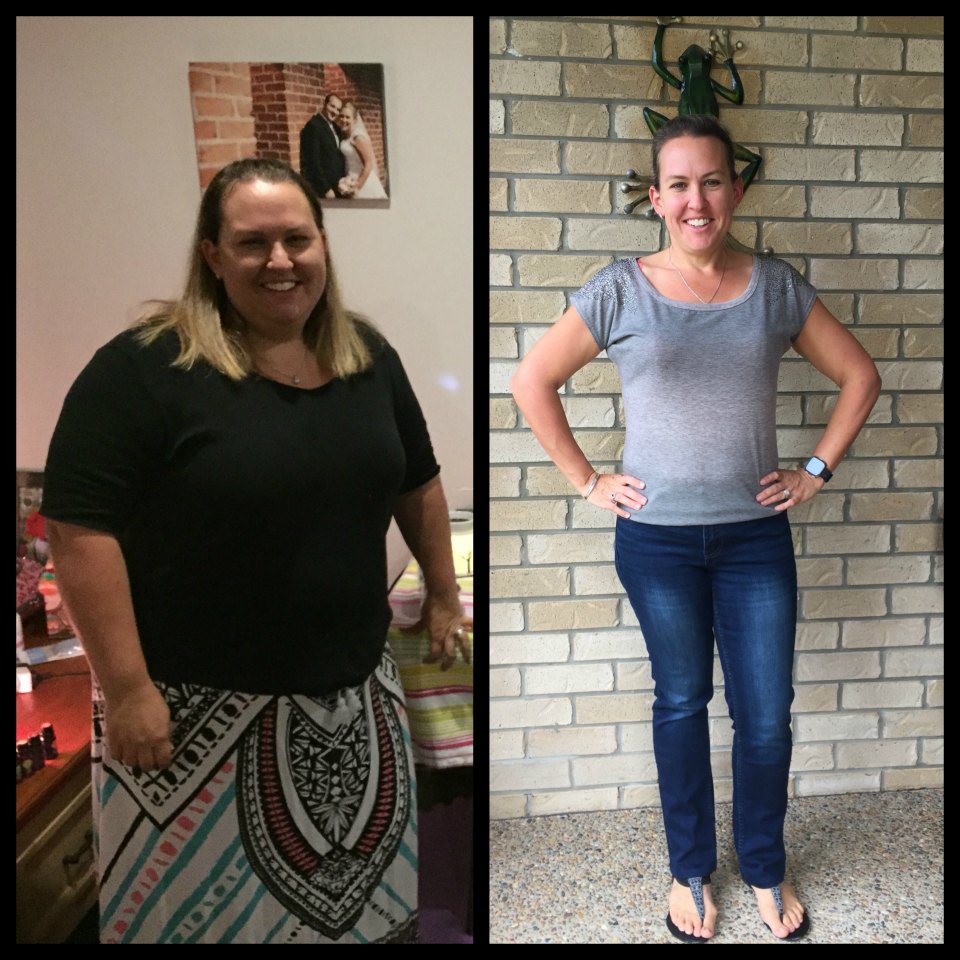 Nicola has lost 51 kg using the 28 Day Challenge in 18 months.
"My biggest change since using the 28 Day Challenge is my ENERGY levels!  I used to nap every single day, and I was always sooo tired!  I can't believe how amazing I feel now and I have the energy to live my life.  There's no more napping here," she says.
As a bonus Nicola says she get to buy cute clothes, and awesome activewear without shopping in plus size stores.
We also celebrated at The Healthy Mummy HQ!
The team here at The Healthy Mummy completed a live Facebook Dancefit workout with Dancefit teacher Dee!
See the results and fun below!
And now.. Its your turn!
We hope you have loved hearing from these inspiring mums about WHY they love the Healthy Mummy and the 28 Day Weight Loss Challenge.
And now… It's your turn. Win $350 Cash by simply telling us in 25 words or less why YOU love The Healthy Mummy and the 28 Day Weight Loss Challenge. Simply click on the link BELOW!
https://www.healthymummy.com/competitions/4th-birthday-celebration-win-350-cash/
Becoming a Healthy Mummy and join these mums on the 28 Day Weight Loss Challenge
Our 28 Day Weight Loss Challenge is an affordable, customisable weight loss program PROVEN to help mums reach their weight loss goals.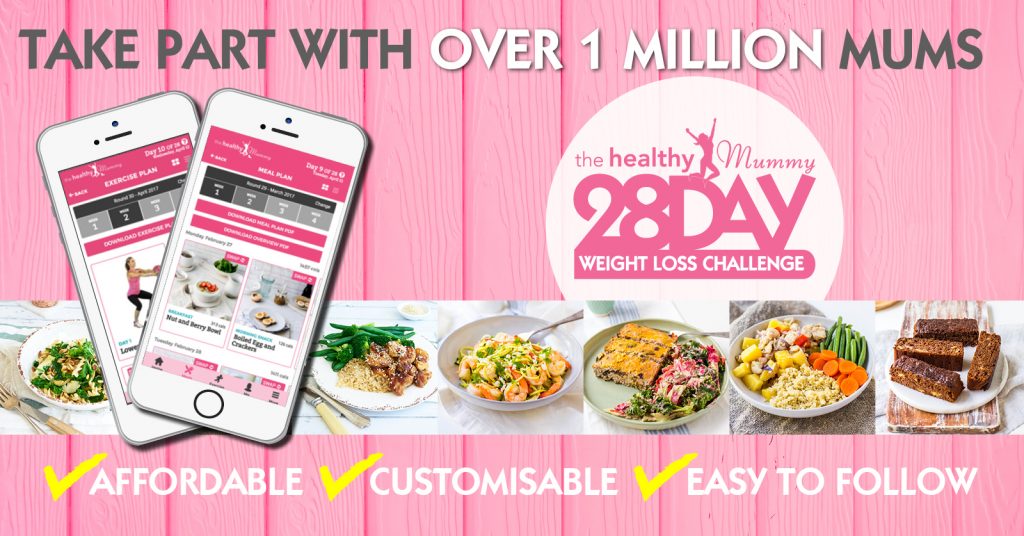 Our Challenge entails:
28 days of at home exercise routines (no gym needed) – with video instruction
Customisable and breastfeeding friendly meal plans
Time-efficient exercises for busy mums – under 30 mins
Challenge combines Pilates exercises with interval and circuit training (HIIT)
Suitable for basic to advanced fitness levels
Home to thousands of EASY-TO-MAKE recipes!
To find out more on the 28 Day Weight Loss Challenge click here.