6 health benefits of bananas
Bananas used to be thought of as an "exotic fruit" – but now, we eat bananas every day. Creamy and sweet, they are a super versatile fruit.
But there are lots of myths surrounding the health benefits of bananas – whether they are good for us and whether they will derail our weight loss plans.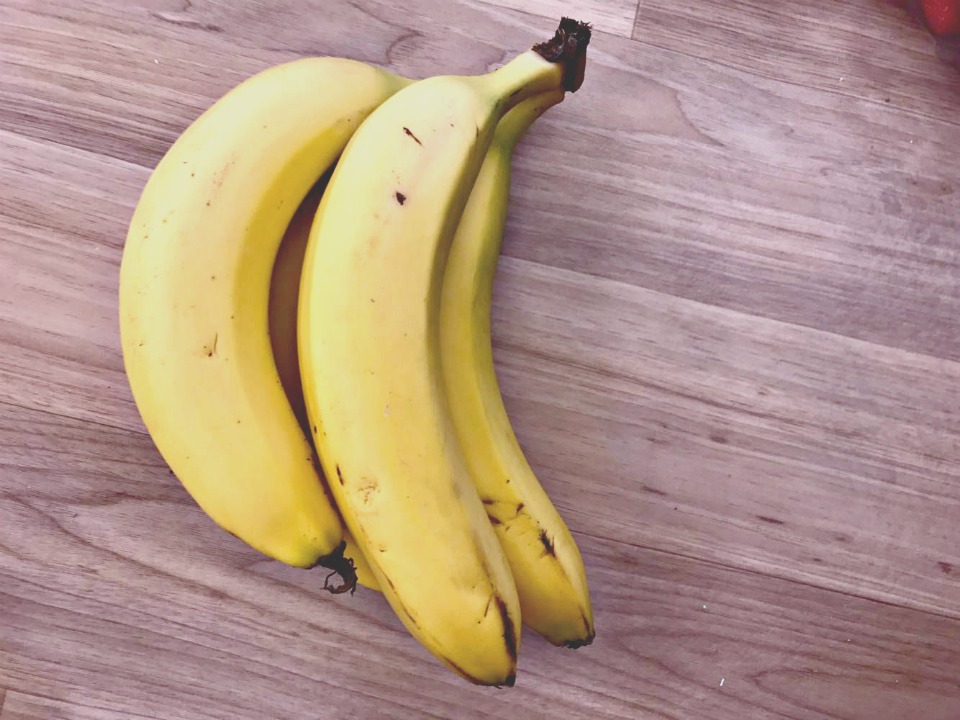 On the 28 Day Weight Loss Challenge, we believe that bananas are actually very good for you. Like any fruit, they are fairly low in calories, containing around 108 calories in a medium banana, and they are very low in fat, so you'll find HEAPS of rec.
They are also packed with vitamins and nutrients that can actually help you to lose weight when eaten in moderation.
Health benefits of bananas

When eaten in the right quantities, bananas can help you to lose weight.
1. They're high in fibre
Around 11 per cent of your recommended daily intake (RDI) of potassium is in one medium banana. Dietary fibre is known for aiding weight loss – it boosts bowel health, keeping your bowel movements regular.
Dietary fibre is indigestible, meaning that when you eat it your body has to get rid of it – foods that are rich in dietary fibre will fill you up, but as your body has to get rid of the fibre, you won't take in many calories from it. It also aids in digestive health, meaning that your food gets digested much more easily – preventing that bloated feeling.
2. They're high in potassium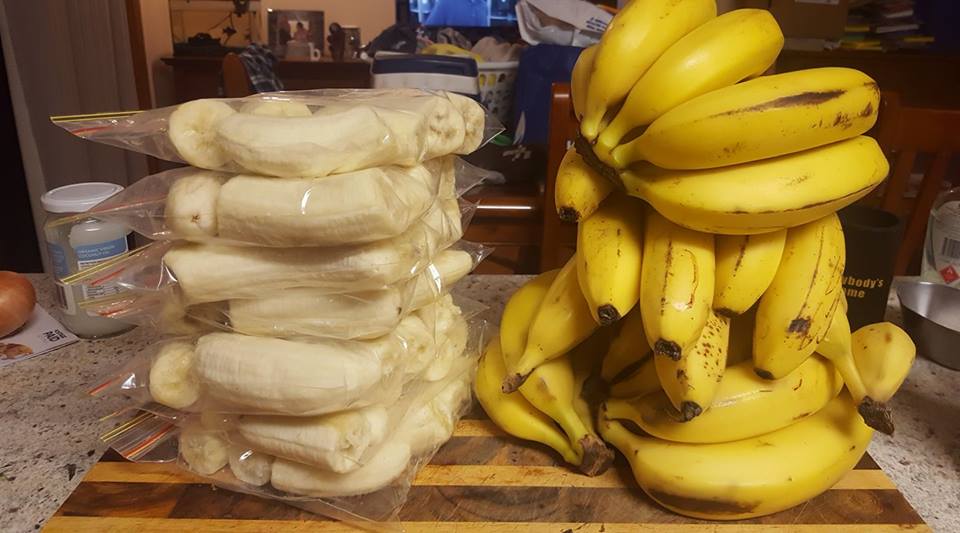 One medium banana contains 13 per cent of your RDI, meaning that a banana a day could be a great boost to your diet, particularly if your potassium levels are naturally low.
Potassium can help with a multitude of health problems and including it in your diet can help to reduce your blood pressure, which in turn can help to reduce your risk of associated illnesses such as heart disease.
3. They can help neutralise high sodium levels
High sodium levels can also be neutralised and reduced by including potassium in your diet, reducing your risk of diseases associated with high sodium levels, such as brittle bones.
Excess sodium also causes water retention, so neutralising those sodium levels by eating potassium could help you to shed water weight.
4. They're high in FOS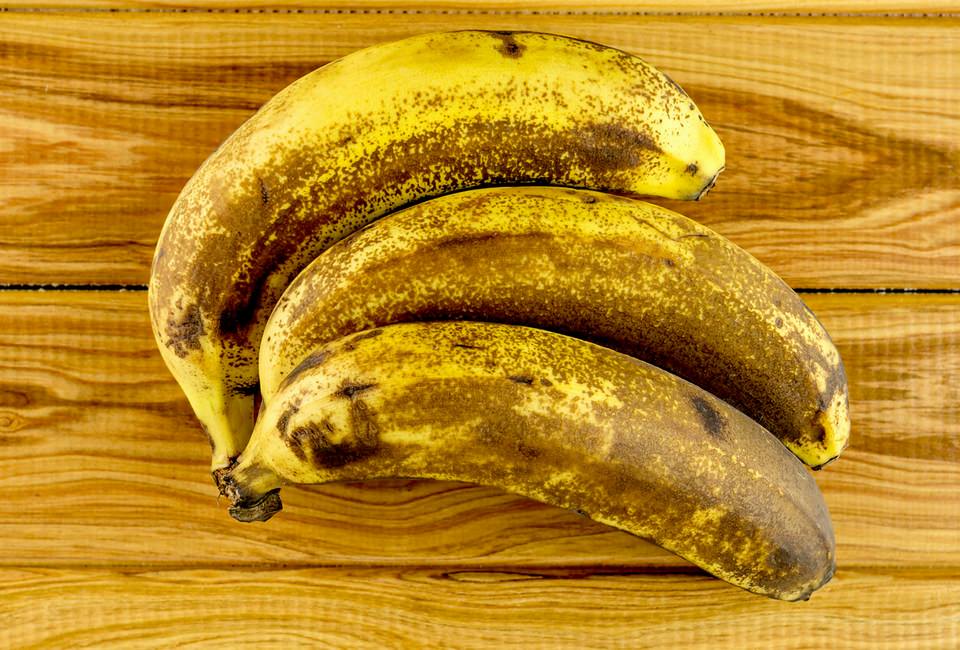 This nutrient is vital, as it ensures that other nutrients, such as calcium, are properly absorbed into your body.
Including foods such as bananas in your diet that contain FOS means that you will naturally absorb more vitamins and nutrients from your diet, which will boost health. FOS works by boosting healthy bacteria in your stomach, which will boost the health of your dietary tract – in turn allowing you to take in more vitamins from your food.
5. They're high in vitamin B6
One banana contains 34 per cent of your RDI. Vitamin B6 is widely considered to be very important in overall health – it can prevent things like cardiovascular disease and diabetes, and it is also anti-inflammatory, meaning that it can actually reduce aches and pains and the symptoms from any existing inflammatory conditions.
6. They're high in resistant starch
Bananas are also rich in resistant starch, which is an insoluble carbohydrate. Recent studies have suggested that resistant starch could boost your body's fat burning power – so eating a banana for breakfast could boost your calorie burn throughout the day – helping you to lose weight.
To benefit from the health properties of bananas, keep things in moderation. A banana a day, alongside a healthy diet containing lots of fruits, vegetables, complex carbohydrates and lean protein could boost your weight loss and make you feel healthier.
Have you tried our Banana Smoothie?

Our Banana Smoothie tastes just like a Banana Paddle Pop! Get your smoothie tub here!
Our smoothie range offers an excellent source of essential vitamins, minerals, nutrients & important antioxidants. It does not contain any weight loss accelerants, caffeine, gluten and is dairy free. It is also a non Genetically Modified product!
To learn more about our smoothies – click here.
To purchase one of our smoothies – click here.
Want more banana recipes? Join the 28 Day Weight Loss Challenge!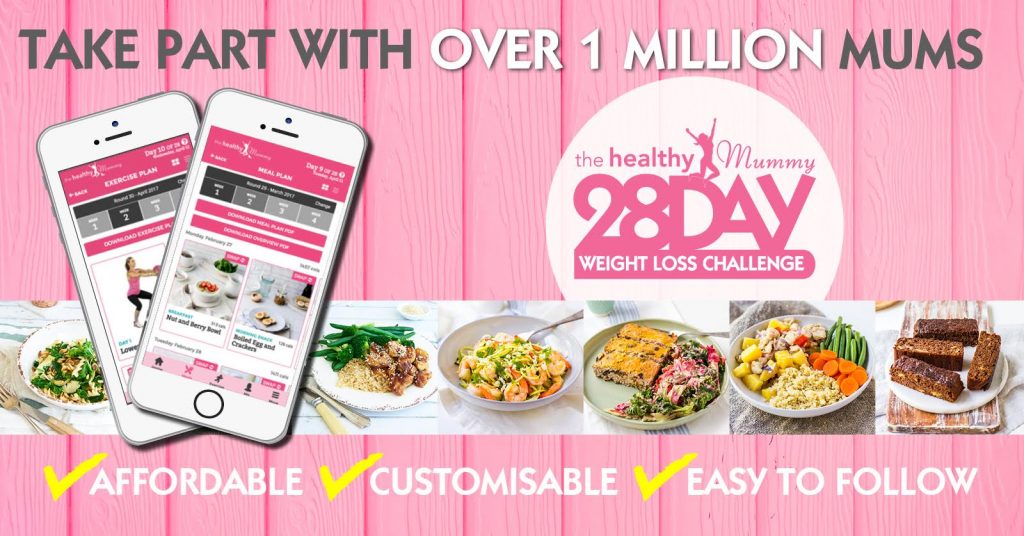 Our Challenge is designed by mums FOR MUMS – to help them reach their goal weight and tackle their health and fitness.
The 28 Day Weight Loss Challenge is home to customisable meal plans, 24/7 social support and realistic exercises mums can do AT HOME.
Our Challenge entails:
28 days of at home exercise routines (no gym needed) – with video instruction
Customisable and breastfeeding friendly meal plans
Time-efficient exercises for busy mums – under 30 mins
Challenge combines Pilates exercises with interval and circuit training (HIIT)
Suitable for basic to advanced fitness levels.
Home to thousands of EASY-TO-MAKE recipes.
To find out more on the 28 Day Weight Loss Challenge click here.