5 Awesome Pantry And Freezer Staples You NEED to Have!
Fed up spending a heap of money on your shopping each week, only to find yourself throwing out food from your fridge?
Well, the good news is healthy eating CAN be achieved on a budget. It's just about shopping smarter.
Where possible, we recommend opting for food choices that are NON PERISHABLE.
For example, frozen veggies – which are cheaper to buy and are also known to have just as many (if not more) nutrients than their "fresh" alternatives.
So, to help you stay on healthy-eating track (and to keep your wallet happy), we've put together five pantry and freezer staples you NEED to have ASAP!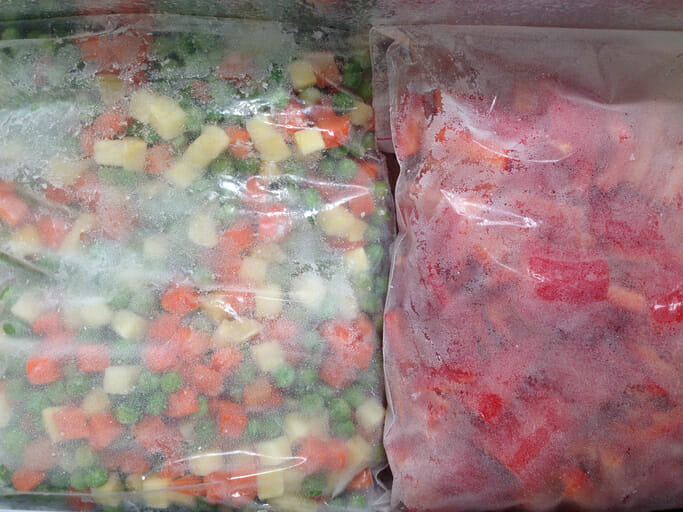 5 Awesome Pantry/Freezer Staples!
1. Diced tomatoes
A can of diced tomatoes can be added to pasta sauce, soups, lasagnas, fish dishes, casseroles, and used as a pizza sauce. The options are endless!  And tomatoes are a great source of vitamin C and are low in fat.
Choose a canned product which is plain and has no added salt, sugar or other additives. You can add your own flavour later.
To freshen up the tomato flavour of the canned product, add an additional fresh tomato, a little fresh herb like parsley and a pinch of natural sweetener to lift the flavour.
Love tomatoes? Then you will LOVE our Olive, Tomato and Red Onion Bruschetta recipe!
2. Dried lentils/pulses
Lentils and pulses are the best-budget food. You can literally feed a family of eight with a couple of dollars!
They are also a great source of protein, fibre and iron. This makes them a great weight loss food as they will keep you feeling full for longer due to the protein and fibre in them.
The iron makes them a great choice for baby food as well.
3. Frozen peas
Peas are also a legume similar to lentils, so they are also a good source of fibre.
What's more, they are also a handy addition to add some greenness into your casserole or mashed with some potato.
Peas are also PERFECT for mums-to-be as they are a good source of folic acid which is necessary for the healthy development of a baby's spine.
Have a cold? Well, these babies can also help, as peas are jam-packed with vitamin C!
Peas are fun for little fingers as well which makes them a perfect snack for your bub. Try them even slightly frozen as they will defrost quickly.
Here are 3 YUMMY Family-Friendly Recipes Using Frozen Peas.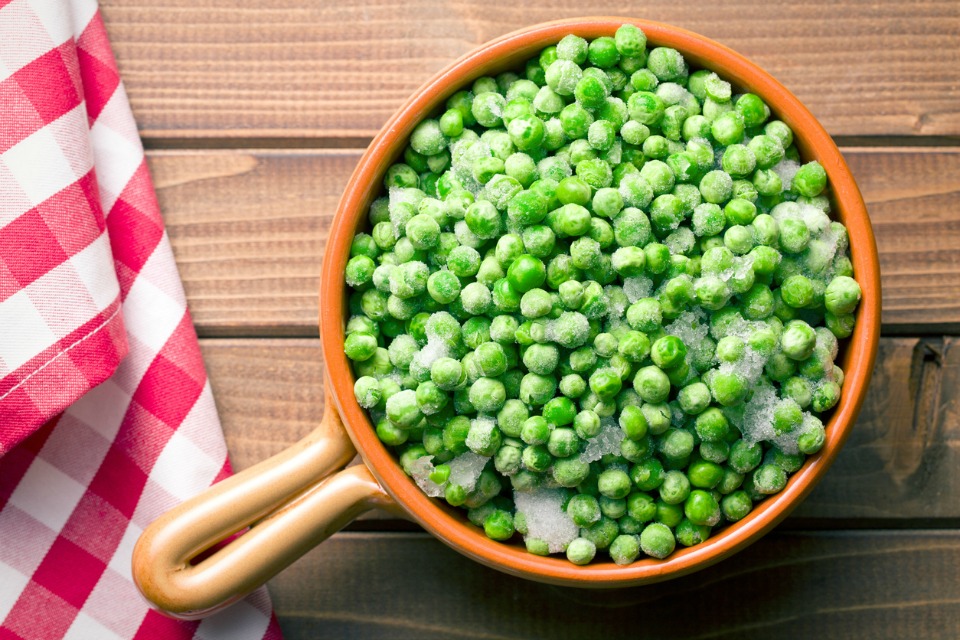 4. Frozen spinach
A puck of frozen spinach is thrown into many of our family dishes, and can be popped in eggs, pasta dishes soups, with mashed vegetables and pesto.
And the best thing is, you can make kids eat their veggies without even knowing.
Love spinach? Then you will LOVE our Ricotta & Spinach Lasagne!
5. Canned salmon
Canned salmon is not only a great source of omega 3 fatty acids, but it is also a fabulous source of calcium.
For around $2 a serve, it's a great, healthy, budget conscious protein hit and you can throw it in a sandwich or a pasta dish.
So, there you have it! 5 awesome budget-food hacks!
Save On Groceries With The 28 Day Weight Loss Challenge
The March round of the 28 Day Weight Loss Challenge is the BUDGET round – with ALL meals for the ENTIRE day UNDER $10 – take part here and lose weight PLUS save money!
To find out more OR to join, click here.
4 Weight Loss Results To Inspire You
1.Rae Willingham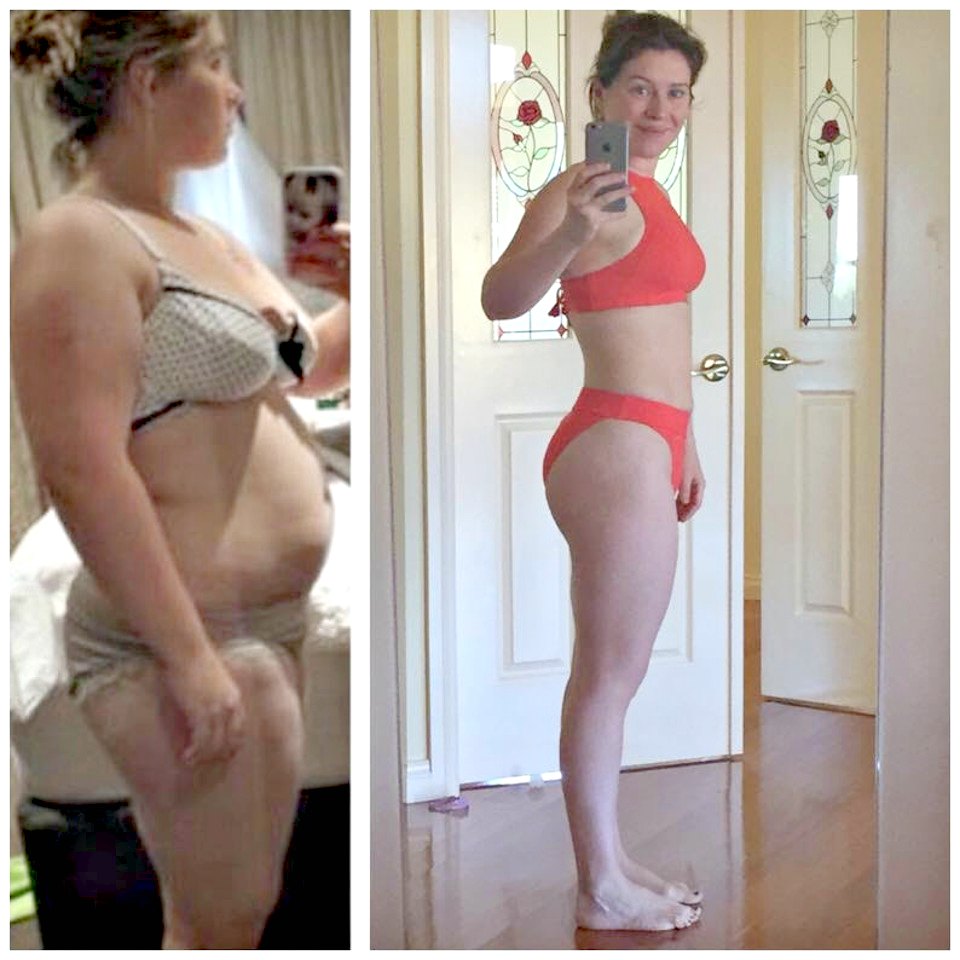 Mum of three children young children, Rae, has overcome negative self belief in the face of  some very big obstacles. After losing 25kgs* and maintaining her goal weight with The Healthy Mummy 28 Day Weight Loss challenges she says:
"I am no longer the girl who suffered debilitating anxiety and regular panic attacks. The one full of excuses not to go out and enjoy life. I am now this amazing butterfly who loves her life and lives it with no worries (well far fewer, I am still a woman after all!)".
2. Jo Hart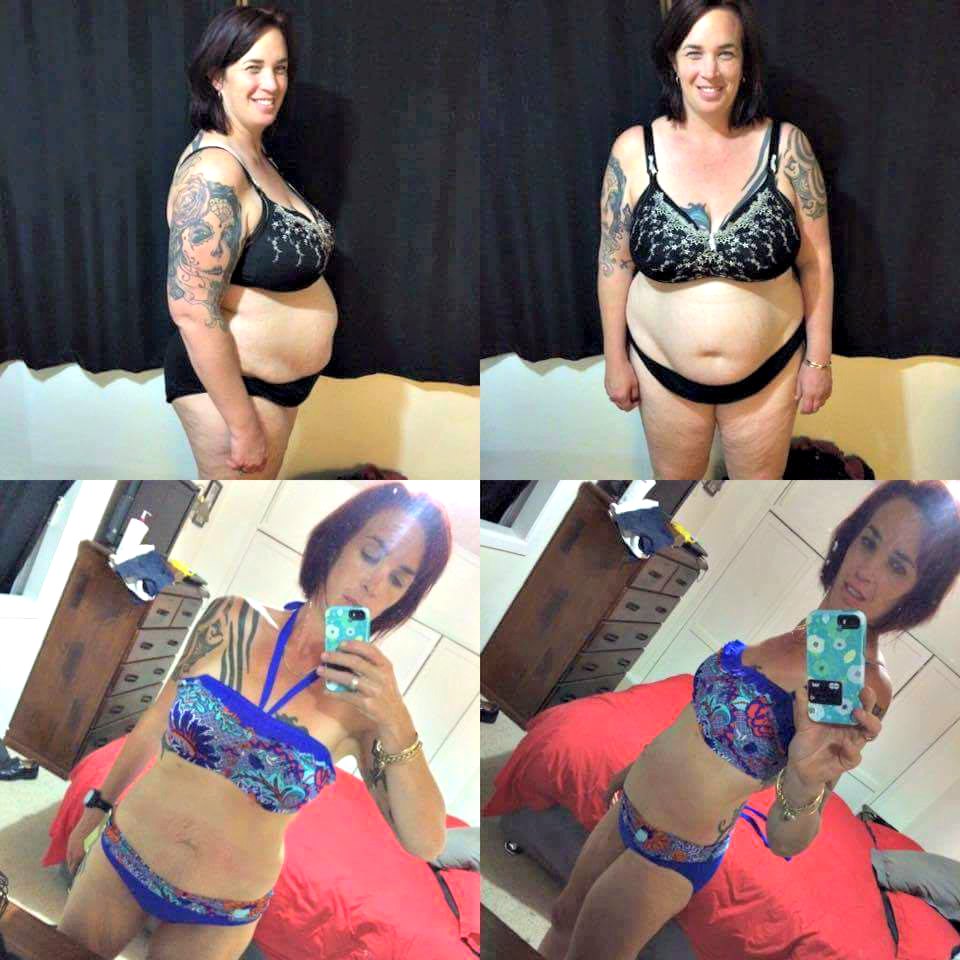 Jo Hart not only rocks her new bikini, she has lost 38kg* with The Healthy Mummy 28 Day Weight Loss Challenges.
She says:  "I am proud of the change I have made for not only me but for my family too".
3. Renee Harrison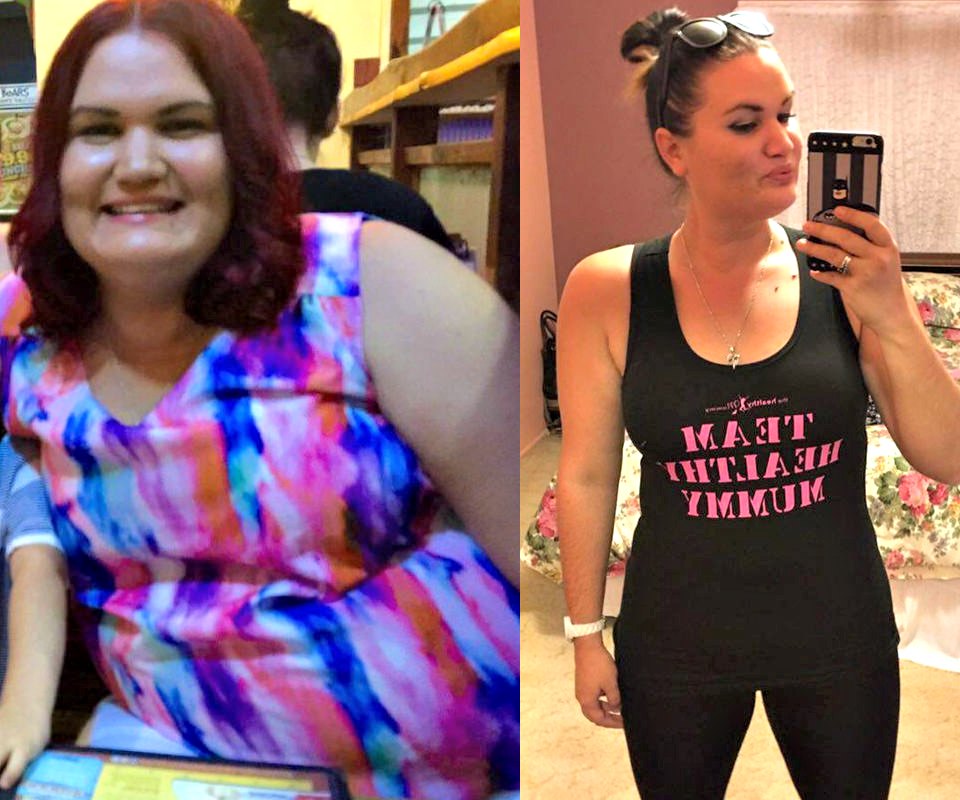 Mum Renee, from Central Queensland, has overcome depression and anxiety stemming from an abusive relationship and transformed her body losing 41kgs* (from 115kgs to 74kgs) with The Healthy Mummy Smoothies, free snack recipes and portion controlled high protein meals.
She says: "previously I lived day by day, but now I embrace life as it were my last day on the earth!".
4. Elle Temple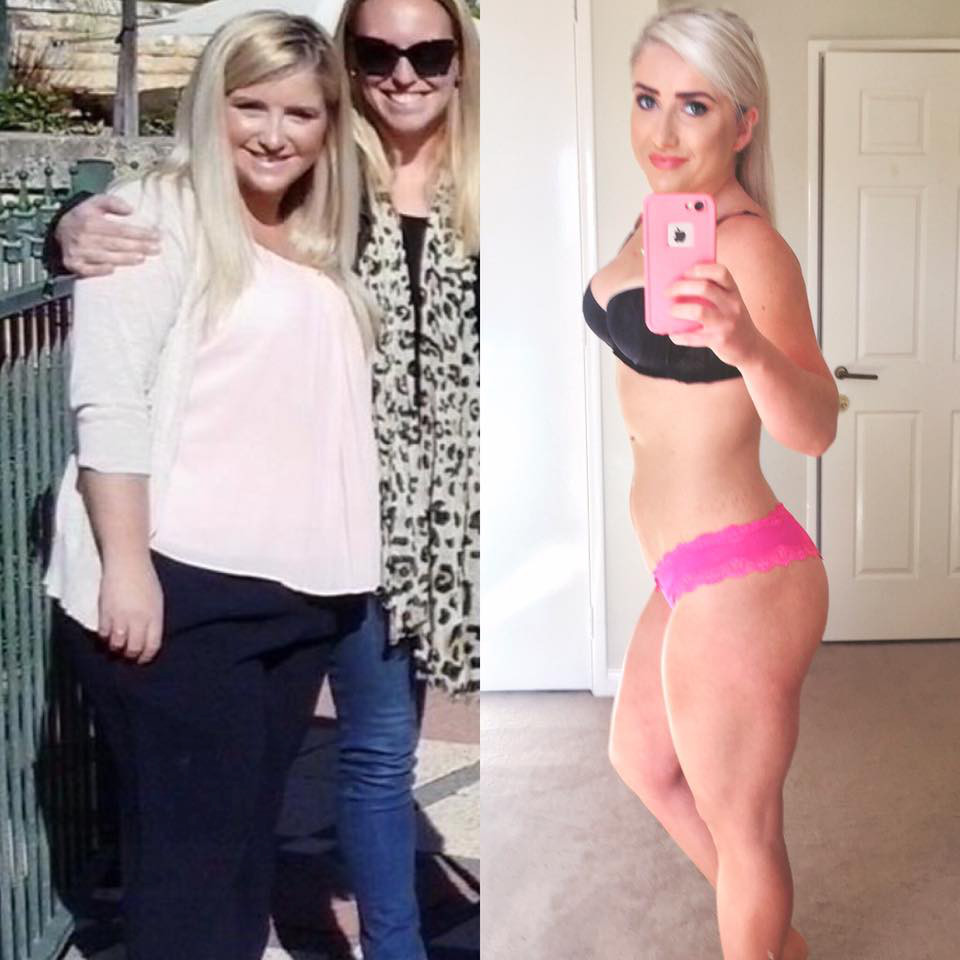 Smashing her weight loss goal of 25kgs* (from 83.6kg to 58.6kg) with The Healthy Mummy 28 day weight loss program, Elle now focuses on toning up.  Elle says:
"today I am thankful that I am no longer afraid of having photos taken of me. I love that I have photos to look back on and am proud of how far I have come. From being 'obese' and having no energy to tackle my day, to being a healthy weight and being able to spring around with my crazy toddler".
Join the 28 Day Weight Loss Challenge here.