Emilly Pinolo has entered our Scanpan Baking Competition with this fab-looking Chocolate Avocado Mousse Tart Recipe.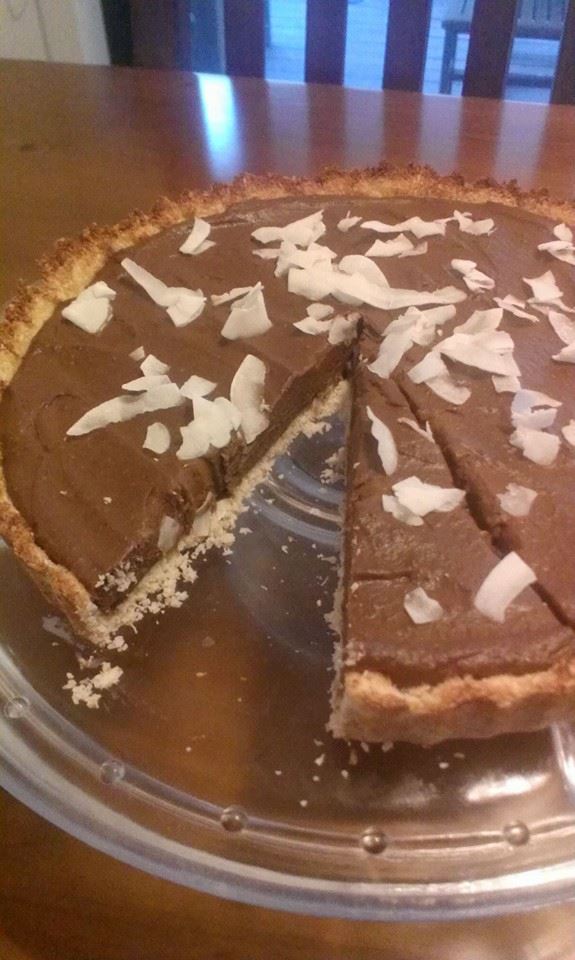 Ingredients: 
Base: 
2 egg whites
2 cups of coconut
1/3 cup agave syrup
2 tbsp coconut flour
Choc Mousse Filling:
1 avocado
½ cups of cacao
3 tbsp of raw honey
13 soft dates
1 cup coconut milk
Pinch of salt
Dash of vanilla
Coconut chips, to decorate
Looking for more delicious dessert recipes to try? Downlaod your FREE dessert recipe sampler from the 28 Day Challenge here

Or you can join the challenge directly here
Chocolate Tart Recipe: Method
Preheat the oven to 180C.
Blend the ingredients for the base and put in a pie tin.
Place in the oven for 12 mins.
To make the chocolate mousse filling, blend all of the ingredients until smooth. Pour into the cooled base and refrigerate until firm.
Sprinkle with coconut chips to serve.
Serves 15
210 cals per serve
Love baking? We've got plenty of delicious sweet baking recipes like this available as part of our 28 Day Challenge. And if you become a member you can access recipes from previous challenges too. Click here for a free dessert recipe sample.
64% off the 28 Day Challenge now
DO NOT MISS OUT on this AMAZING offer for a MASSIVE 64% off the 28 Day Weight Loss Challenge membership – which means it will cost you only $29 a month on our quarterly payment special offer.
Join here to secure 64% off for the lifetime of your membership.
Why take part?
Over 1,500 EASY recipes
Customisable menus & meal plans
Do it with THOUSANDS of other mums
Daily exercise plans with videos
Lock your low rate in FOREVER – never a price increase when you join
A weight loss plan and community made exclusively for MUMS
LOTS of rewards every week
DAILY support to help you succeed
Lose 4-6kg over 28 days
A realistic and sustainable way to lose weight and live a healthy life
Mobile friendly with the APP coming soon
Amazing value at $1.00 a day
Cancel at any time – no lock ins
Join here to secure 64% off for the lifetime of your membership.
You can also get a FREE day of recipes and exercises on the Challenge here
And scroll below to see some incredible results from mums on the 28 Day Challenges.
Results from mums on the 28 Day Challenge
Mums lose an average of 4-6kg (8-13 pounds) on our 28 Day Challenge and below are some of the amazing results from mums JUST LIKE YOU who are already using the 28 Day Challenge and losing tummy fat – make the change and join them today too!
You can see lots of results and you can join here too
Adrienne Has Transformed Her Health & Body On Our 28 Day Challenges*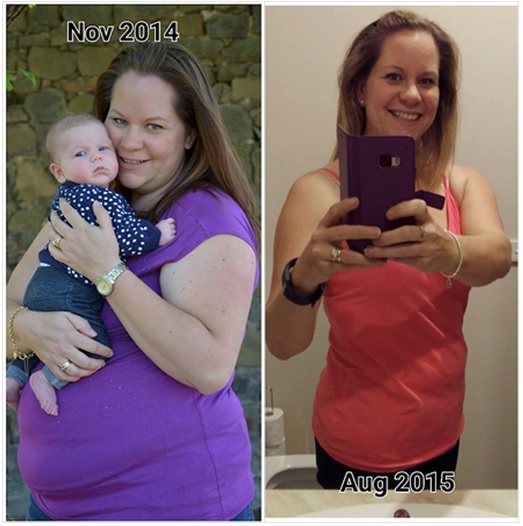 Adrienne says: "After feeling hopeless and thinking I'd had to be overweight forever, I'm so glad I came across Lose Baby Weight in November 2014.
It has changed my life! I never feel like I'm missing out (in fact those that aren't doing it are missing out!!) I'm ecstatic about my life and the healthy direction it is taking.
The challenges are varied so you don't get bored. You follow how it suits you and you get to eat!!! Love LBW and will forever be grateful"
DON'T delay!
Join today and become healthier and fitter this Winter. Join 1000's of other mums on the same journey and be supported every step of the way.
You won't regret it!