If you are a fan of traditional chocolate cookies, then you will love these Double Chocolate Cannellini Cookies!
They are only 105 calories each and are a healthy version of the normal store bought cookies that you find in the store – but taste really great.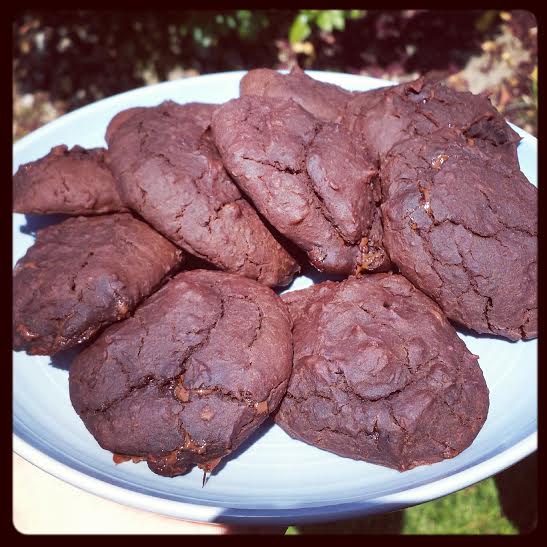 This recipe is made with cannellini beans, so a great way to get that extra protein and fibre into your diet
Ingredients
1 x 400g can of cannellini beans
2 large tablespoons of wholemeal flour
2 tablespoons of organic honey
2 tablespoons of Cocoa powder
1 tablespoon of Mayvers All Natural Crunchy Peanut Butter (any brand will do)
1 tablespoon of coconut sugar
1 teaspoon of baking powder
1/4 cup dark chocolate chips
2 egg whites
pinch of salt
Method
Pre-heat oven to 200 degrees.
Line baking tray with baking paper.
Place all ingredients into a blender and blend until mostly smooth. Can add choc chips last and blend again if you prefer to have chunky
choc chips.
If mixture is runny add more flour.
Using a large tablespoon, spoon 12 dollops of the mixture onto the tray and mold with wet hands into the shape you desire.
Bake for 15-20mins and let cool.
Can be kept in an airtight container in the fridge for a week if they last that long!
Hope you enjoy!
And if you love chocolate recipes, check out our Guilt Free Chocolate Treats & Baking Book here
Need to stock up on Healthy Mummy Smoothies? Then see our shop here
And join our 28 Day Weight Loss Challenges here