Most of the Panna Cotta Recipe is typically and usually full of fat and sugar so isn't the type of food you can include in your weight loss diet
Instead, this healthy eating recipe is good enough to serve to your entire family. Use your favourite fruits as a topping, or top with nuts and shredded coconut.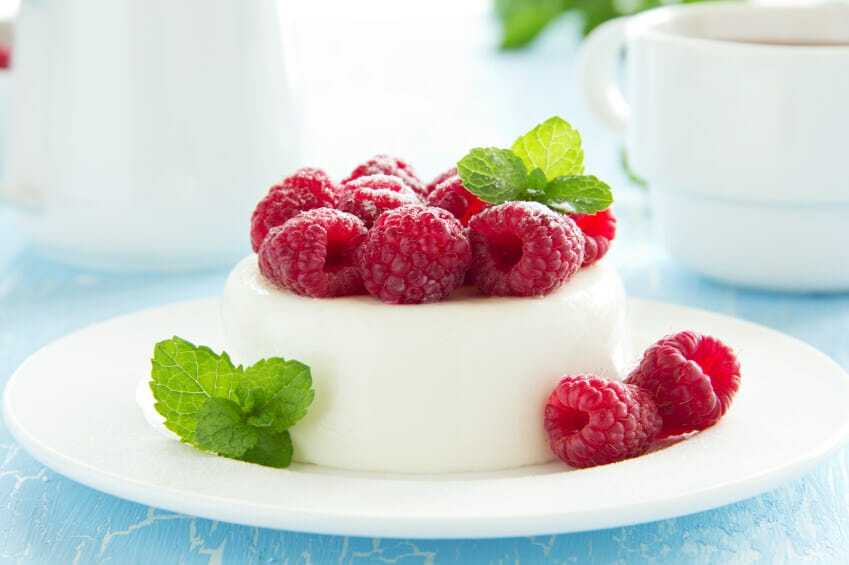 Vanilla Panna Cotta Recipe: Ingredients
2 cups of coconut milk
A few drops of vanilla extract
2 teaspoons of powdered gelatin
Half a cup of fresh raspberries
Fresh mint leaves, for presentation
Optional Extras:
Replace the raspberries with blueberries, chopped strawberries or banana pieces
Top with toasted coconut or chopped walnuts
Finish with a light dusting of cinnamon or nutmeg
Serve alongside fresh figs or slices of mango
Panna Cotta Recipe: Method
Combine half of the coconut milk with the gelatin in a small saucepan and allow to stand for 5 minutes.
Heat the milk and gelatin over low-medium heat, and stir until the gelatin is dissolved.
Add the rest of the coconut milk and stir, then remove from the heat and stir in the vanilla extract.
Allow to cool, then pour the coconut milk mixture into 4 small containers (jars, small cups or small bowls all work). If you have small, individual jelly moulds, then use these.
Cover the bowls or jars with cling wrap and put in the fridge for about 4 hours. This should be enough time for the dessert to set like jelly.
Once set, remove from the fridge and set the bowls upside on a plate and gently tap to remove the panna cotta from the mould. If this proves difficult, feel free to serve in the actual bowl or jar.
Top with fresh raspberries and a few mint leaves for presentation.
Serves: 4. Calories per serve: 203
Want more healthy recipes? Check out the 28 Day Weight Loss Challenge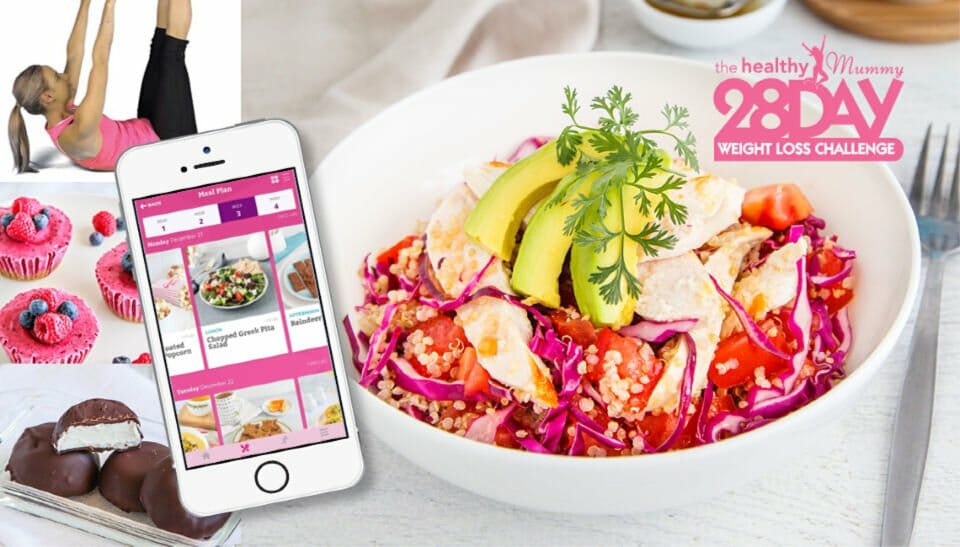 This recipe from our  28 Day Weight Loss Challenge and is a yummy example of just SOME of the delicious, healthy and easy to make snacks and meals you can tuck in to.  
With over 4,500 recipes to choose from our 28 Day Weight Loss Challenge helps you eat well (and deliciously) with ease and while losing weight.
You can learn more about our Challenge HERE.