Healthy Lamb & Cheese Meatballs
These meatballs are a great family friendly, healthy pregnancy recipe. Serve with a wholemeal spaghetti or even something like couscous or rice.
This is an ideal recipe to make in a larger quantity and freeze to have available for those days you are too tired to prepare dinner or for when the baby comes and you are juggling a thousand other things at once!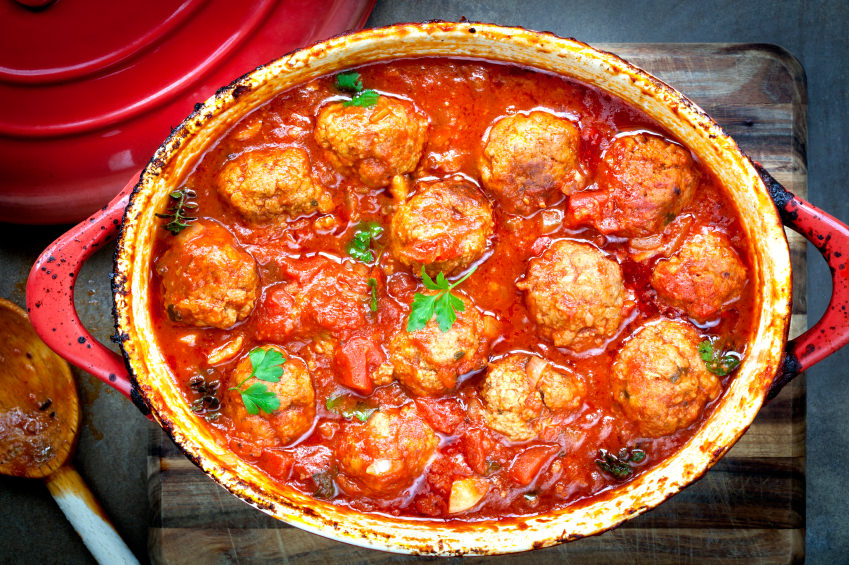 Ingredients
For the meatball sauce
700g bottle of tomato passata
1 onion, diced
2 cloves garlic, crushed
2 tbsp salt reduced tomato paste
1 cinnamon stick
1 tbsp olive oil
For the meatballs
500g lean minced lamb
2 garlic cloves, crushed
1 spring onion, diced
1/4 cup wholemeal breadcrumbs
2 eggs, beaten
1 tsp ground cumin
100g strong tasty cheese, grated
1 tbsp olive oil
1/2 cup grated carrot
1/2 cup grated zucchini
Juice of half a lemon
2 tbsp fat leaf parsley, coarsely chopped
Method
Heat 1 tbsp olive oil in a saucepan over a medium heat.
When warm, add garlic and onion to the pan and saute gently.
When onion has started to turn transparent, add the passata, paste and cinnamon stick.
Stir well then bring to the boil.
Once boiling, reduce heat to low and allow to simmer for 15-20 minutes while you make the meatballs.
Place all meatball ingredients into a large bowl.
Using clean hands, mix everything until well combined.
Roll into balls (makes about 20 medium sized and 40 smaller balls).
Heat remaining olive oil in a frypan over medium heat.
Add meatballs and gently fry until golden.
Remove cinnamon stick from the sauce and serve meatballs, sprinkled with parsley, with tomato sauce and your choice of side dish.
Makes 4-6 servings – Cal per serve – 364. For more meatballs, recipes try our delicious pork meatballs recipe!
Click here to visit our pregnancy products shop.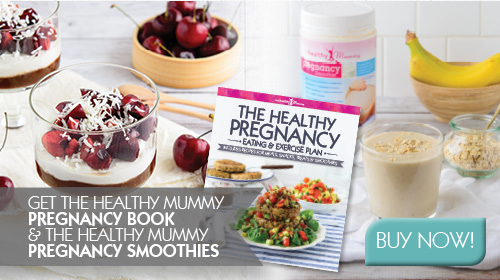 Disclaimer: Always speak to your doctor before changing your diet,taking any supplements or undertaking any exercise program in pregnancy. The information on this site is for reference only and is not medical advice and should not be treated as such, and is not intended in any way as a substitute for professional medical advice..
Our plans promote a health weight gain in pregnancy to benefit the mother & baby and you can read more on this here 
The owners of The Healthy Mummy do not make any representations or warranties, express or implied and shall have no liability or responsibility to any person or entity with respect to any loss or damage caused or alleged to be caused directly or indirectly by the information contained herein and nothing in this disclaimer will limit or exclude any liability for death or personal injury resulting from negligence, limit or exclude any liability for fraud or fraudulent misrepresentation, limit any liabilities in any way that is not permitted under applicable law or exclude any liabilities that may not be excluded under applicable law.