Healthy Mummy Midwife Review
By Carol Groves – a Registered Nurse & Midwife and mother of two adult sons. "Both of my boys were successfully breast fed for 18 months.  I am a midwife, and trained and worked as a voluntary breastfeeding counsellor with Nursing Mothers Association (now Breastfeeding Australia)."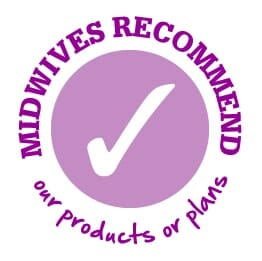 My friend and her husband recently celebrated the birth of their first baby, a gorgeous baby girl who has quickly become the love of their life.
Now, almost two months after her birth, life with baby Dahlia has began to settle into a routine of sleepless nights, regular feeds and nappy changes. Her mum is often tired, feels her milk supply is dropping and she is generally finding it difficult to motivate herself to do much else, other than care for Dahlia and her husband. She is very concerned that she will lose her milk and have to stop breast-feeding.
I am sure most of us can empathise with this picture. Few mums escape this "stage. Self-care, though essential to our wellbeing, is often the last thing on our mind when we try to multitask our way through all the seemingly endless demands on our time, energy and even finances. 
I am so proud of my friend. Young as she is, she has recently recognized just how important it is for her self-esteem and her health to look after herself. Now recovered from her delivery, she is setting herself some short-term self-caring goals, which include improving her diet and increasing her daily exercise to help her regain her pre pregnancy weight. When she told me this, I was excited to be able to introduce her to the The Healthy Mummy Range.
Reviewing the range
As a breast-feeding counsellor, lactation consultant, midwife and mother of two breast-fed sons, I am totally convinced about the benefits that all mothers can gain by following the program that is more a healthy lifestyle guide than it is a diet.
Created by a team of qualified nutritionist and physical trainers, The Healthy Mummy products are so easy to follow, it is very affordable and most importantly of all completely safe to use when breast-feeding. Milk supply is enhanced by the focus on good food choices and the perfect nutritional balance of the products that are sold as supplements to these food choices.
Program guidelines are based on internationally accepted guidelines for healthy life style choices. Although the program retails its own brand of smoothies as meal replacement options, these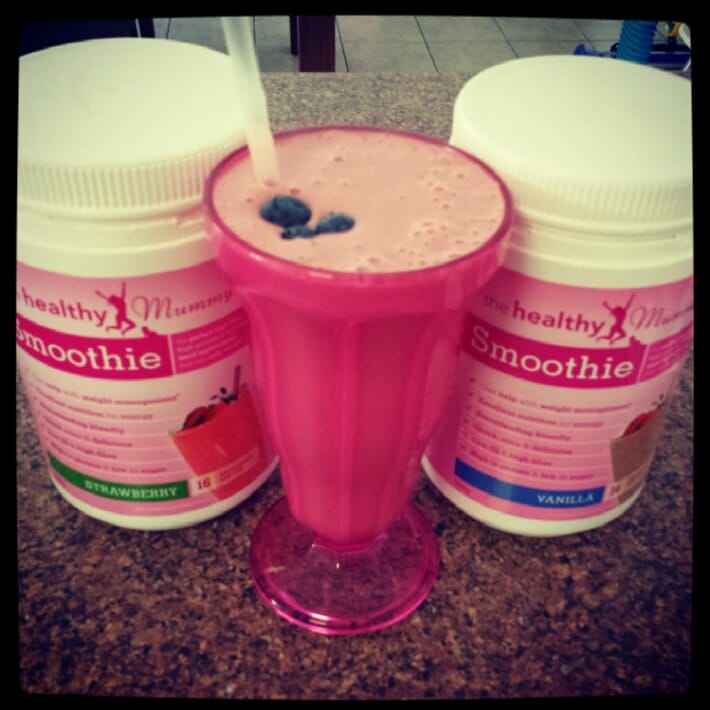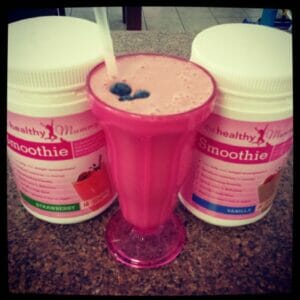 smoothies are sold as a nutritious convenience food, rather than something that is essential for weight loss success.
Developed over 12 months by leading nutritionists, these smoothies are every mother's favourite alternative to an unhealthy take away option from the local fast food outlet.
Delicious, caffeine and dairy free, the shakes are a meal in themselves and can be used safely as a meal replacement on those days when baby just wants to be held and you don't have the time or energy to cook dinner.
Mother to Mother Support is an essential ingredient of the program and this is predominately found through an extremely active Facebook community and a free newsletter that has regular anecdotal accounts by mothers from around Australia and throughout the world.
The Founder of The Healthy Mummy & Lose Baby Weight is herself a mum  of 2 and her empathy is completely foundational to the success of the program. She regularly interacts with members who often see her as a mentor.
A very informative website has been created that provides complete details of the program, point of sale for the core products suggested on the program and endorsements by lactation consultants and other health professionals.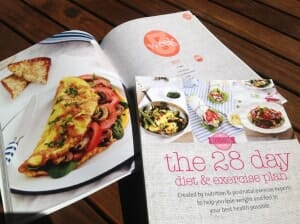 The core products of the program are simply the Smoothies and the 28-day diet and exercise book.
Armed with just these two resources, mothers are well on their way to achieving full recovery from the delivery of their baby, reducing and maintaining a healthy body weight, looking fantastic and ensuring they eat a diet that provides themselves and their babies with a diet rich in essential nutrients for health and well being.
These products are supported by a number of leading health supplements specially patented for the program. Fish oil, chai seeds and dark chocolate treats feature as optional extras purchased through a simple check out system in the online store attached to the website. All products sold can be purchased individually or as part of a package and at cost efficient prices to suit every household food budget.
Many mums choose to follow the 28-day program, which includes exercise suggestions and menu plans, recipes, and complete shopping lists. If you, like my friend have no other health issues and your doctor or health professional approves your weight loss aspirations this is often the gateway to later deciding to join the online Program.
The online program can be the perfect way to provide you with all the additional benefits of a structured weight loss club, particularly focused on mums and babies in an environment that supports breastfeeding.
Regardless of the plan you choose to follow, there is no pressure applied to you, but empathetic support to help you achieve your goals and self-care aspirations, whilst you meet the challenging needs of your baby and family.
Your weight loss will be healthy and sustained and you will feel full of energy and vitality. What more could your new baby want from his mum!
Carol Groves, Midwife, Mum & Nurse
You can view The Healthy Mummy plans and the shop here