Fast-Food Fanatic Turned Healthy Mummy Wins Over Her Fussy Eaters
We love hearing our community members inspirational stories, especially ones like Flip McKinnon. She's gone from a fast-food fanatic to lover of The Healthy Mummy recipes and even won over her fussy children.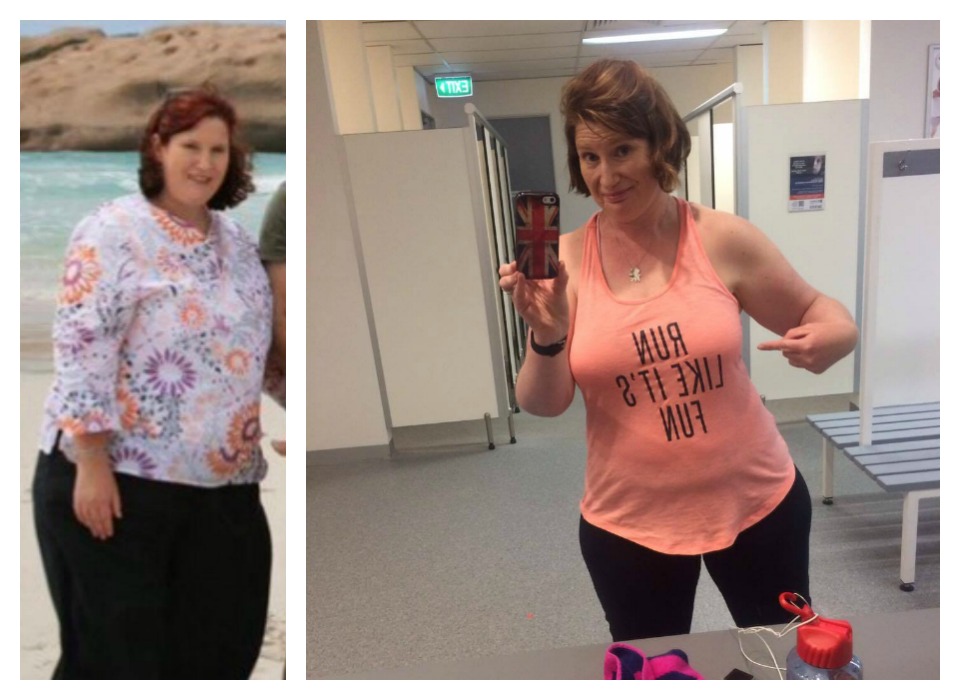 Flip McKinnon's Weight-Loss Story
"My name is Flip, and I live in Melbourne with hubby, my daughter Bella who is six-and-a-half (going on 16) and Tom who is four. I am 39 years old."
My Life Before Starting The Healthy Mummy
"Two years ago I was exhausted. Neither of my children sleeps very well and I was existing on Coke, Red Bull and drive-thru meals. Most of our meals came out of a frozen box or a jar and I was always on the lookout for super fast meal ideas.
"I needed an afternoon nap most days, and used to take my children to the park or a play centre so they could play, and I could sit on the seats. Something had to change."
The Moment I Decided To Make A Change
"Both my parents had developed type-2 diabetes and my dad had even lost a leg to the disease. I began experiencing numbness in my toes and was petrified that I was heading down the same path.
"Early in August 2014 I saw an offer from The Healthy Mummy. I have been overweight for most of my life.
"Ditching the Coke, Red Bull and coffee seemed counter-intuitive to having more energy, but I told myself to just give it a go, surely if other mums could do it, I could try.
"I also purchased the 28 Day Diet and Exercise book and a tub of The Healthy Mummy Vanilla Smoothie mix.
"Reluctantly I snapped a before pic, not even bothering to get my head in the shot. I was already preparing to fail."
Flips' Progress
"By the beginning of the 28 Day Weight Loss Challenge, I lost 8kg* and was feeling so much better. Consider me hooked!
"I then lost 12kg* by the end of September 2014 and I was starting to see the chance at a healthy and active life.
"Over the next two years I have continued to lose another 18kg* bringing the total to 30kg*.
"I have had lots of ups and downs along the way. I am an emotional eater, so any little bump in the road tends to send me straight to the fridge.
"Every time I get back into it once my heart is ready. When the scales go up I work my butt off to get them back down."
The Healthy Mummy Recipe Hub
Flip says her children were super fussy eaters but the huge amount of choice on the 28 Days Weight Loss Challenge Hub meant she could always find something to tempt them.
"Tom would live off muffins if he could, and loves the Quinoa Berry Banana Muffins."
"I am so thankful that I can give my kids nutritious and delicious food and get them off to the best start."
Flips says when the scales stopped moving earlier this year, she decided to work on my fitness goals instead.
"As a couch potato the idea of running 3km without passing out seemed impossible. After seven attempts I achieved my running goals."
What Has The Healthy Mummy Taught You?
"Never to give up. Life may knock you sideways, but there is always the chance of a fresh start.
"I cannot recommend the Healthy Mummy highly enough.
"The combination of The Healthy Mummy recipe books, 28 Day Weight Loss Challenges, the smoothies and the free recipes means there is something to suit everyone.
"The Challenge Hub features make meal planning and shopping so easy.
"It really has changed my life."
Thanks for sharing your story Flip! You're a wonderful member who's looking great. Your son looks like he's really enjoying your killer kitchen skills too.
For more amazing weight loss stories have a look at our vast archive of Healthy Mummy weight loss transformations.