10 delicious healthy snack ideas to try
We hear about lots of fad diets – some of them suggest that you consume hardly any calories, some of them suggest that you cut out various food groups and some of them suggest eating nothing but one type of food.
We don't believe in any diets like this and we believe all food you consume should be balanced, healthy and good for you – and that you should eat well at all times which is what the 28 Day Weight Loss Challenge focuses on.
Why snacking is THE BEST!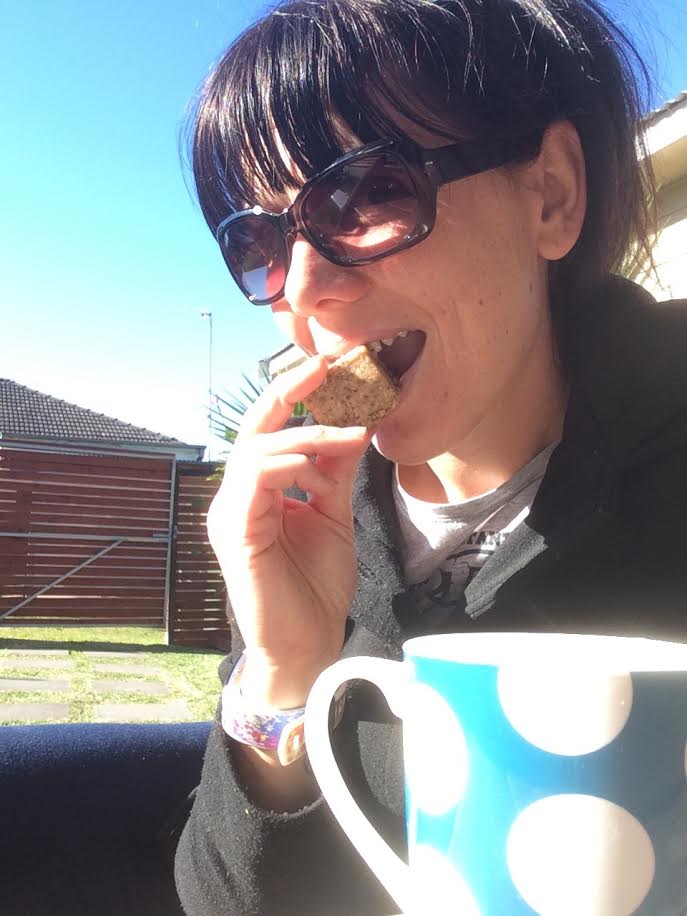 A great way to keep energised – and to still lose weight, believe it or not, is to snack throughout the day. Snacking does a lot of things – it keeps your energy levels up, boosts your metabolism, keeps you going and also helps you to feel like you're just eating normally. If you eat 8 times a day including snacks and meals, you won't even feel like you're on a diet.
We think that to have an enjoyable life, you've got to eat – and you've got to eat foods that you enjoy and that are packed with flavour. We love snacking – some of our favourites include Greek yoghurt topped with fresh fruits, smoked salmon on wholegrain toast, cottage cheese topped crackers, grapes… there are plenty of snacks to choose from.
Our top tip for snacking sensibly and successfully is to plan ahead. We always advocate planning, because it means that you'll always have healthy food in the house. If your cupboards are empty but you're hungry, you'll be more likely to eat the wrong types of food – so plan your week and make sure you've always got something healthy to eat.
Fancy something sweet?
1. Healthy peanut butter and banana sandwich
We love the combination of peanut butter and banana – but it doesn't have to be bad for you. In small quantities, peanut butter is very good for you, as it's packed with protein, omega-3s and fibre. For a healthy take on the PB and banana sandwich, top 1 rye cracker with 1 tsp. crunchy peanut butter and 1 small sliced banana – just 148 calories.
2. Banana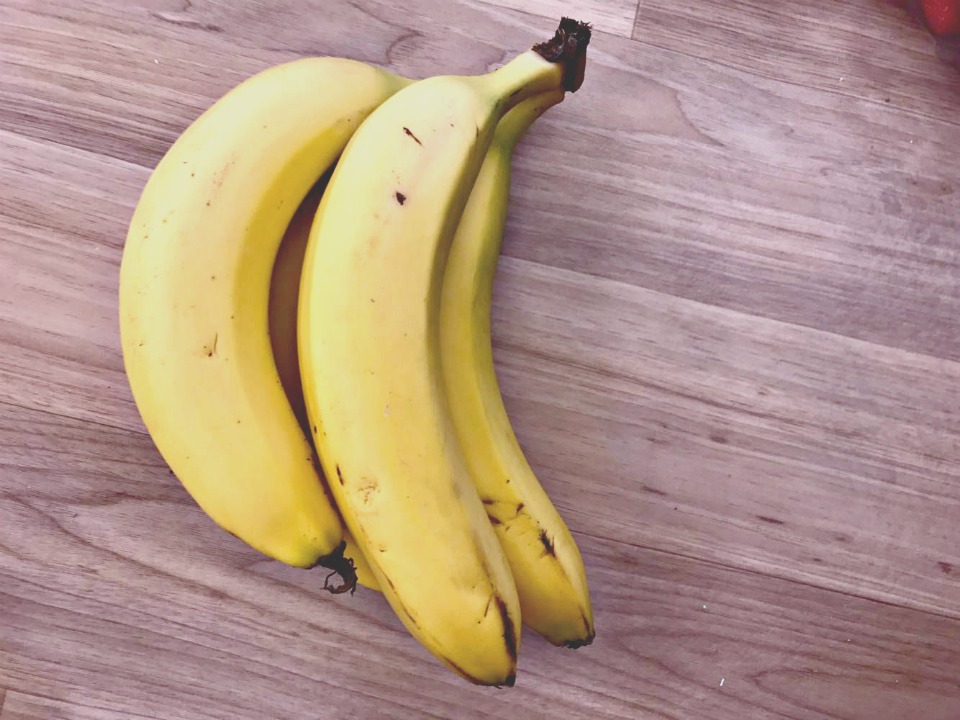 Bananas are a fantastic snack food as they are digested quickly, meaning that you feel their benefits almost instantly. Bananas are low in calories and low in fat, and they are packed with potassium and fibre – as well as numerous vitamins and minerals. A medium banana contains about 100 calories – low enough to dip it in a bit of toffee yoghurt if you're feeling decadent!
3. Pecans and apple sauce
Apple sauce may sound like a strange choice of snack, but it is packed with the goodness of apples! It contains lots of vitamins and nutrients, and if you choose an unsweetened variety, it is very low in calories. We like to serve applesauce with pecans – they are fudgy and have a decadent flavour, but they are packed with goodness – and 110g applesauce and 10 pecan halves comes in at just 148 calories.
Or savoury?
Hummus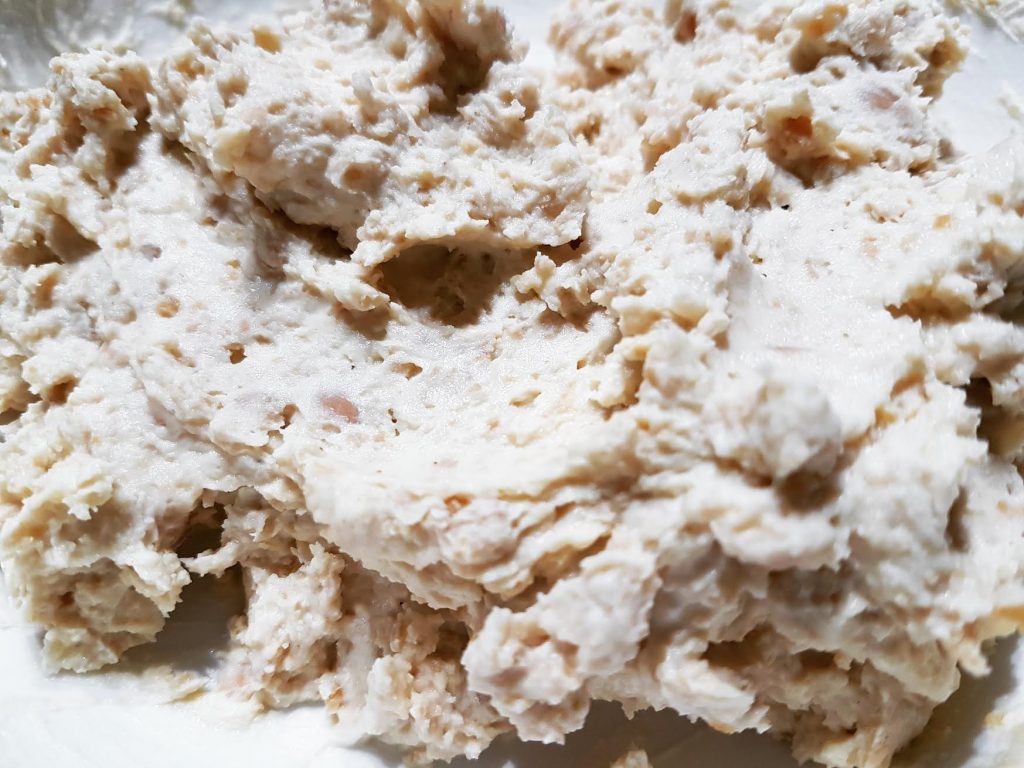 Hummus is one of the best snacks you could ever indulge in – it is packed with protein, which will keep you going, as well as omega-3s which will help to improve heart health. For optimum health benefits, serve hummus with baby carrots containing beta-carotene – a great nutrient that improves eyesight. 10 baby carrots plus 45g hummus contains 140 calories.
Here's our Healthy Homemade Hummus recipe you can try out for your next snack!
Edamame beans
It may sound boring, but edamame beans are sweet, tender and delicious – and they contain hardly any calories. Give them extra flavour by sprinkling with dried chilli flakes or just some sea salt. Edamame beans contain 94 calories for a ½ cup serving.
Cheese and grapes
Like a mini cheeseboard, this snack is packed with flavour – but it can also help you to lose weight. Low calorie cheese and other low calorie and low fat calcium has been proven to aid weight loss. Plus, grapes are delicious and low in calories! 30g low fat cheddar plus 100g grapes contains just 116 calories.
Roasted seeds
Seeds are incredibly good for you – they contain nearly as much nutrition as nuts, but they contain less fat, less calories and more fibre. Roasting seeds really brings out their flavour, making them deliciously savoury. ½ cup roasted pumpkin seeds contains 143 calories. Dress them up with some spices such as paprika or a little brown sugar and cinnamon for a sweet snack.
Tuna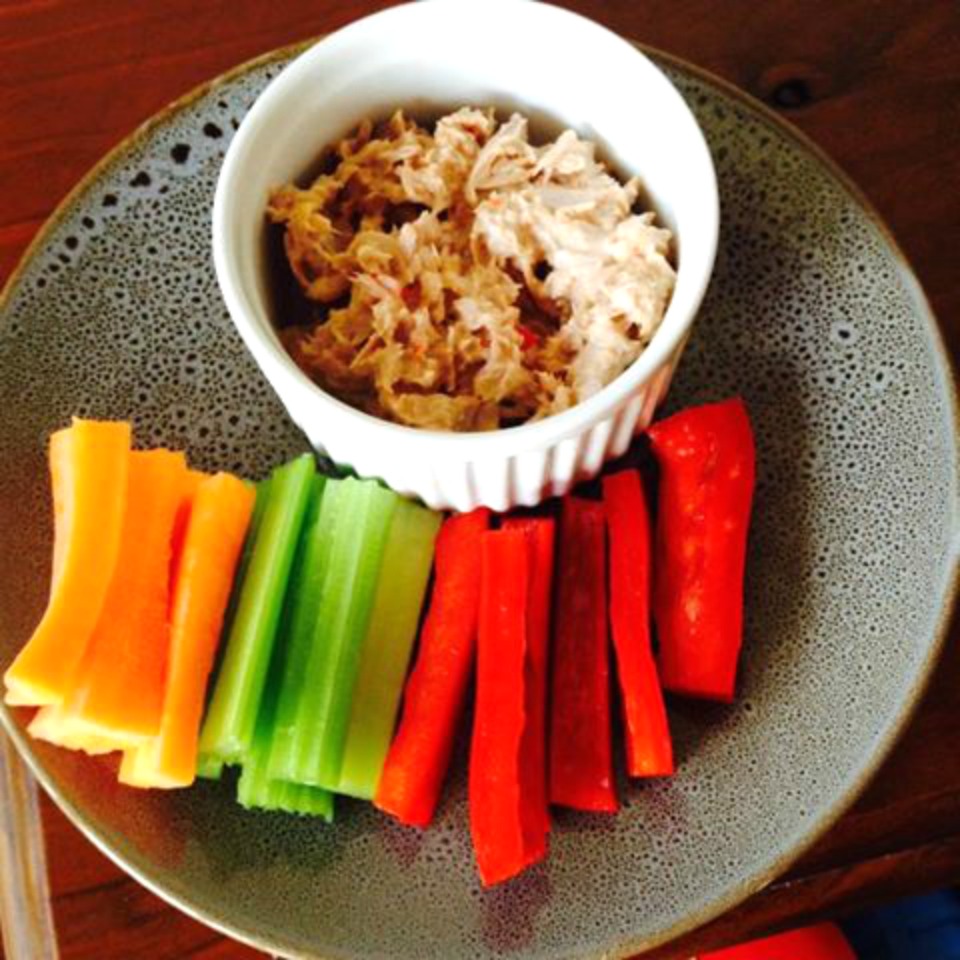 We love tuna – and the good thing about it is that it is cheap and incredibly nutritious. Tuna packed in water or brine is very low in calories, and it is packed with protein which will keep you going until your next meal.
Our Tuna and Cannellini Bean Dip is such a delicious snack that will you fill you up before you have your next meal.
Olives
Olives are a great snack as they are low in calories but much more filling than you might think, as they are packed with protein. They are also rich in omega-3s, making them a great snack for heart health. 10 green olives packed in brine contains just 50 calories.
Cheesy popcorn
Popcorn is actually an incredibly healthy snack – if you pop it yourself using a saucepan. Popping popcorn in oil ups the calorie count, so buy un-popped popcorn and just do it yourself! 2 cups of air-popped popcorn, with our choice of topping, 1 tbsp. grated parmesan contains just 90 calories – a great snack for any time of the day.
More on the 28 Day Weight Loss Challenge
Our 28 Day Weight Loss Challenge is an affordable, customisable weight loss program PROVEN to help mums reach their weight loss goals.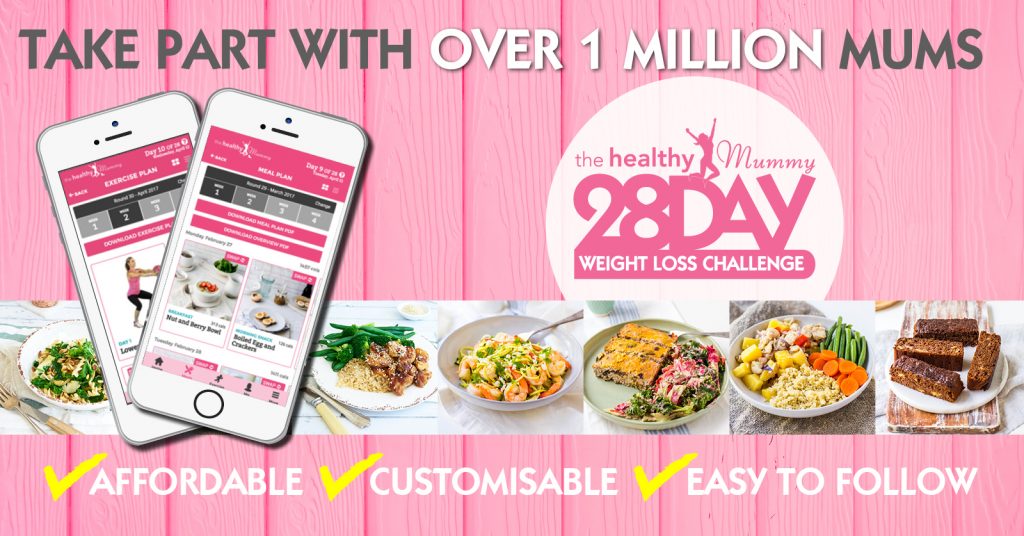 Our Challenge includes:
28 days of at home exercise routines (no gym needed) – with video instruction
Customisable and breastfeeding friendly meal plans
Time-efficient exercises for busy mums – under 30 mins
Challenge combines Pilates exercises with interval and circuit training (HIIT)
Suitable for basic to advanced fitness levels
Home to thousands of EASY-TO-MAKE recipes!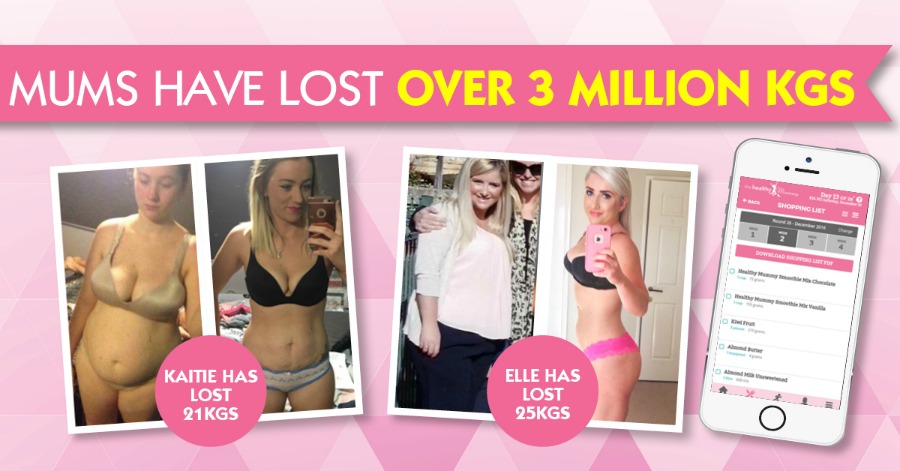 You can learn more about OUR 28 DAY WEIGHT LOSS CHALLENGE HERE.