You can now hire someone to change your baby's nappy
Changing nappies, we do it but don't always particularly love it.
On average your baby needs to be changed 6 times a day and they'll be in nappies for around 2 years. That's 4,380 times you've had to change that dirty nappy!
Well that's now changing (pardon the pun), as what started as an April Fool's joke in the UK has ended up becoming a legitimate service where you can hire someone to change your baby's dirty nappy! SAY WHAT?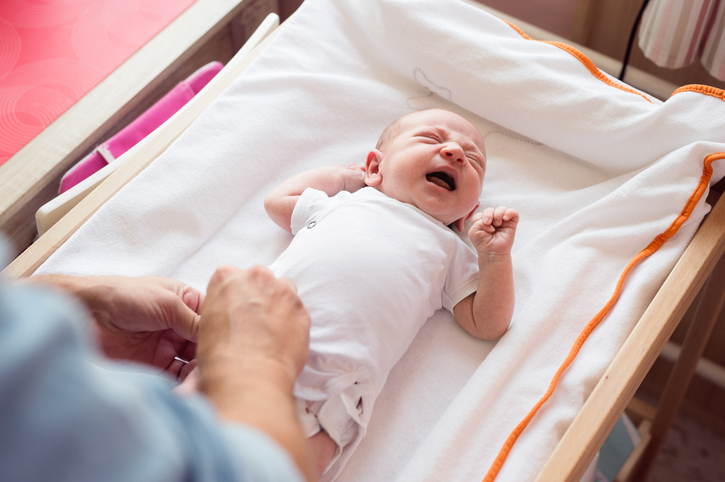 Would you hire someone to change your baby's nappy?
The Nappy 999 service has been launched by British-based childcare.co.uk, which aims to connect childcare professionals and parents.
It is expected that nappy changers will earn £5 (that's approximately $AUD9.20!) per diaper changed, depending on location and demand.
Is it safe? Apparently, to be eligible to become a Nappy 999 first responder, candidates must have at least one year of childcare experience, and an enhanced DBS check.
Richard Conway, co-founder of Childcare.co.uk, said, "We've already had more than 100 providers sign up, but we're quite a way away from having a Nappy 999 First Responder within 10 minutes of every household in the UK, and that's why we need even more people to get involved!"
Now, is it coming to Australia?? We'll keep you updated!
Speaking of nappies, if you're currently breastfeeding you may want to try out our Healthy Mummy breastfeeding triple pack which boasts a breastfeeding nursing bracelet, smoothies, recipes books and more!
Get a taste for The Healthy Mummy pregnancy eating and exercise plan which can be used pre and/or post birth!