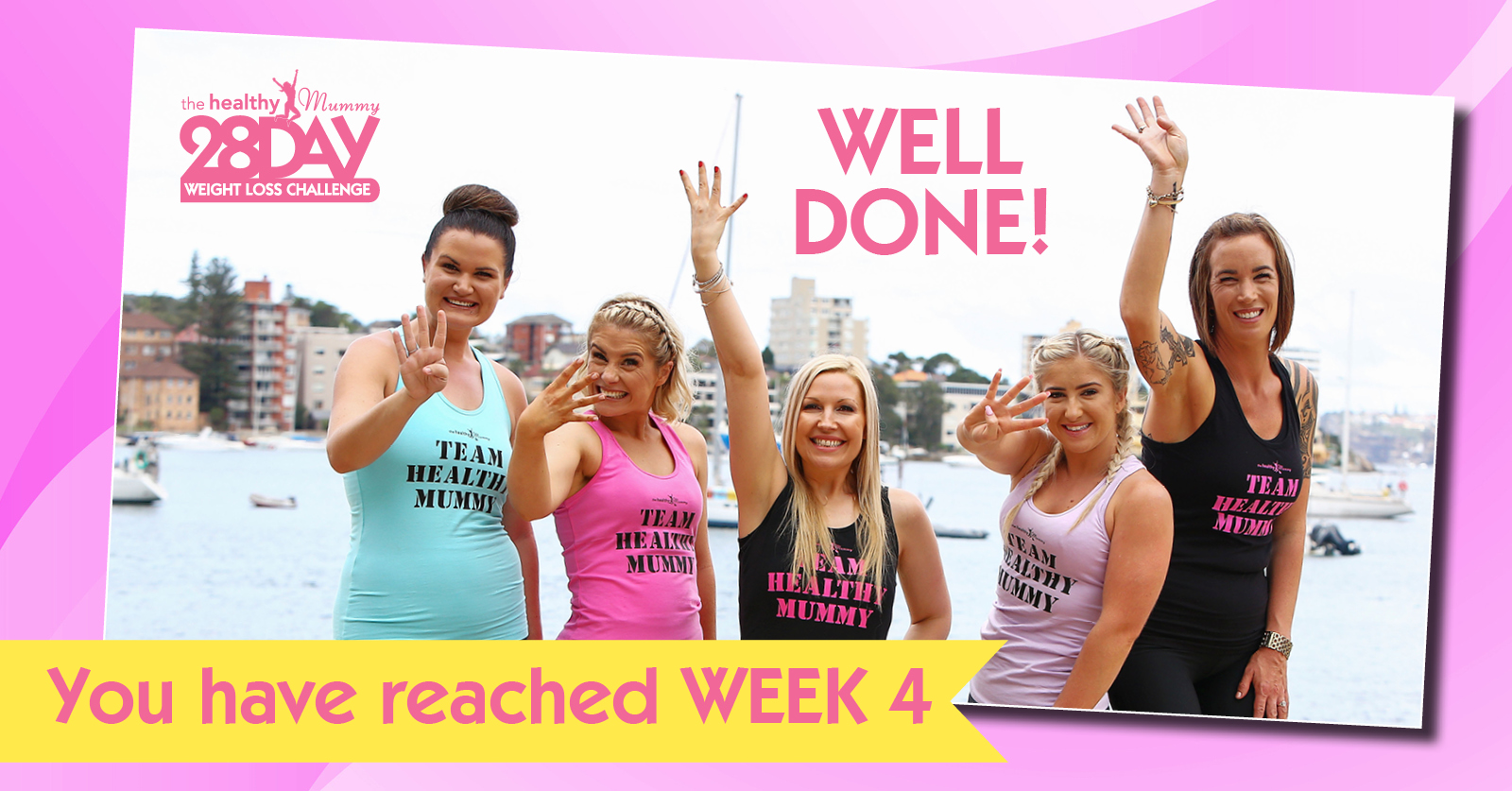 April Holidays
This year, April has been one festive month! We have had Easter, school holidays and TWO long weekends! As a result, we totally understand that sticking to a healthy eating plan while all these celebrations were going on, has been a little tricky for some.
However, we just want to say, that we are so proud of you all! We have been beyond impressed by so many mums' fitness drive, determination and commitment to reach their April health and fitness goals!
Way to go ladies!
Week 4 – Here's What We Want You To Focus On!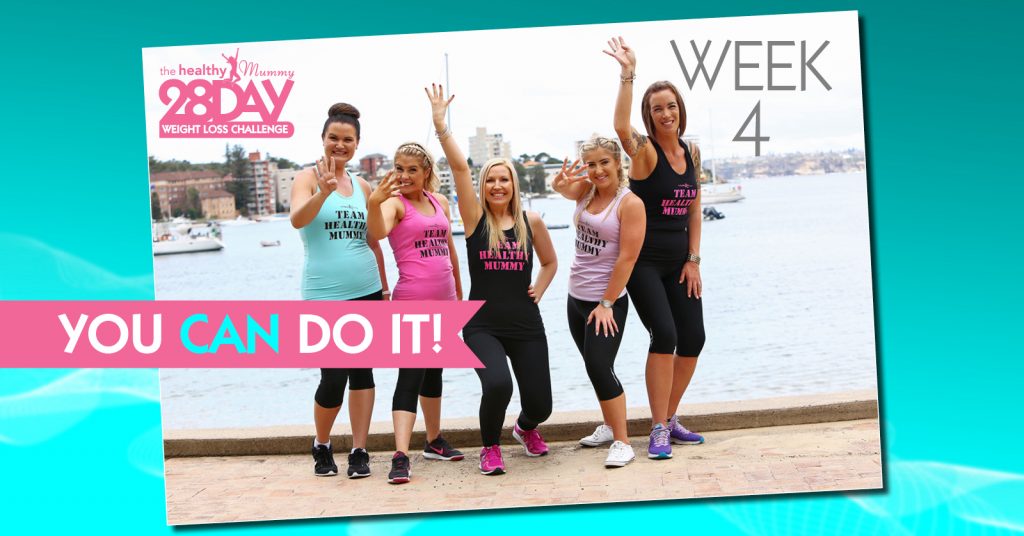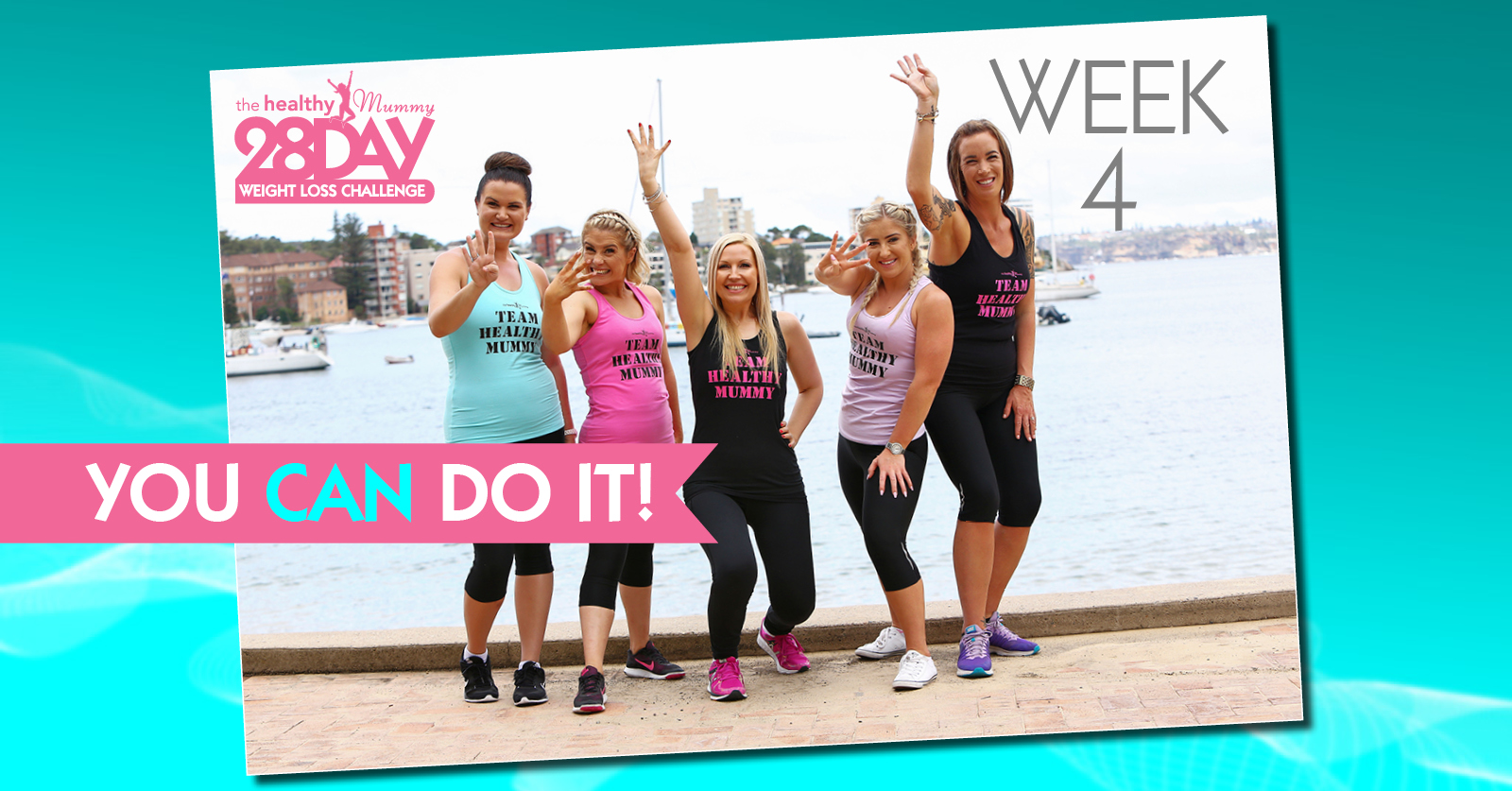 This week ladies, we want you to focus on:
1.Your Goals
Focus on your fitness and health goals. We recommend making short-term goals to help get you through the final days of the April 28 Day Weight Loss Challenge. It's also a fabulous time to start thinking about what YOU would like to achieve for May.
Here's everything you need to know about Setting SMART Goals For Success. 
2.Your Food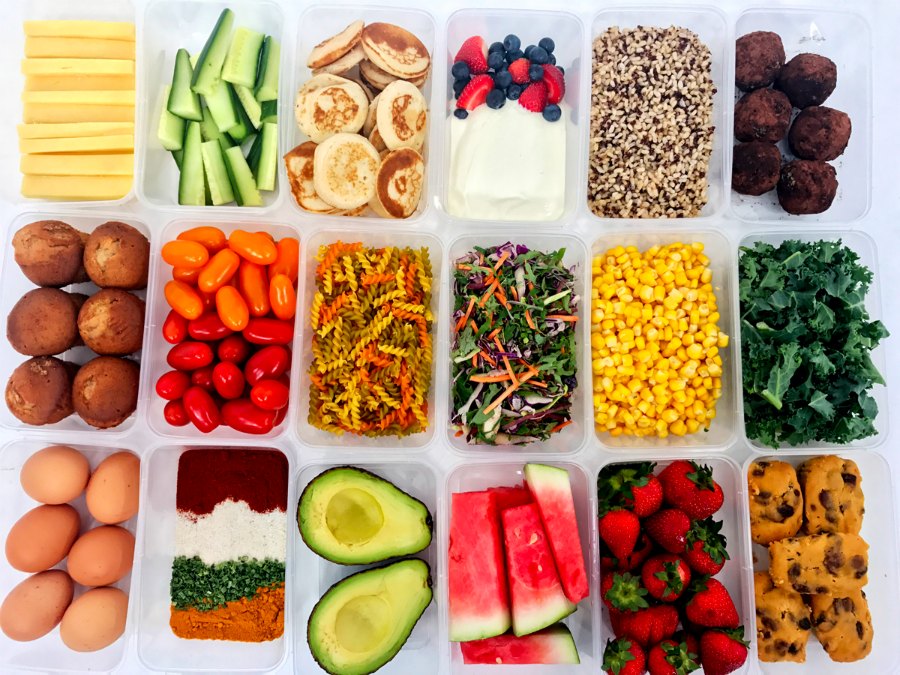 Now that Easter is done and dusted and school holidays are coming to an end, it's a really great time to investigate your pantry and get back to basics when it comes to healthy eating and meal preparation.
For 10 pantry staples won't break the bank and are ideal to keep on hand for quick, nutritious meals the whole family will love – check out this blog! Also, be sure to check out this blog on 7 Great Tips To Get More Organised With Meal Prep.
Are you ready to ditch the sugar? Next month's Challenge is all about detoxing your body from sugar! Find out more here.
3.Excercise
How did you go with last weeks Fitness test? Well, whether you LOVE taking part in the fitness test or not – it's a FAB WAY to know how we are tracking and reaching our fitness goals.
Be sure to give week 4 your all when it comes to exercise! Here are some awesome ways to sneak in some exercises in your daily routine:
Walk to the park rather than driving.
Wear your sneakers when you go to the park so you can play with the kids there. Climbing ropes, up and down the slide, monkey bars, now that is a workout.
Star jumps and squats while putting out the washing.
Piggy backing the kids, or babies in baby carriers, while doing chores. Vacuum cleaning never made you so fit!
Do five bicep curls with each bag of shopping!
What We Are Looking Forward To Trying This Week
This week's meal plan is looking UNREAL!

We are really looking forward to try:
Picnic cob – Eating healthily does not mean we have to miss out on yummy food. In fact, we are super exited to share the delicious, tasty and totally healthy Picnic Cob recipe this ANZAC Day. Stay tuned ladies!
Choc cashew balls -A winner for the whole family! Only 205 Cals Easy to prep, freezes beautifully and a fun one to make with the kids. Make an extra batch in case you don't want to share!
Easy chicken Nachos – Winner Winner Easy Dinner! A family favourite everyone will love! Get the kids involved and let them sprinkle their own cheese on top. 376 Cals and 5 min prep time makes this a firm fav at The Healthy Mummy HQ this week!
New App Launch!
Get ready ladies! Our new The Healthy Mummy 28 Day Weight loss Challenge App will be LAUNCHING SOON! We can't wait.
Click here to register and be the first to know about the app!
Motivating Mums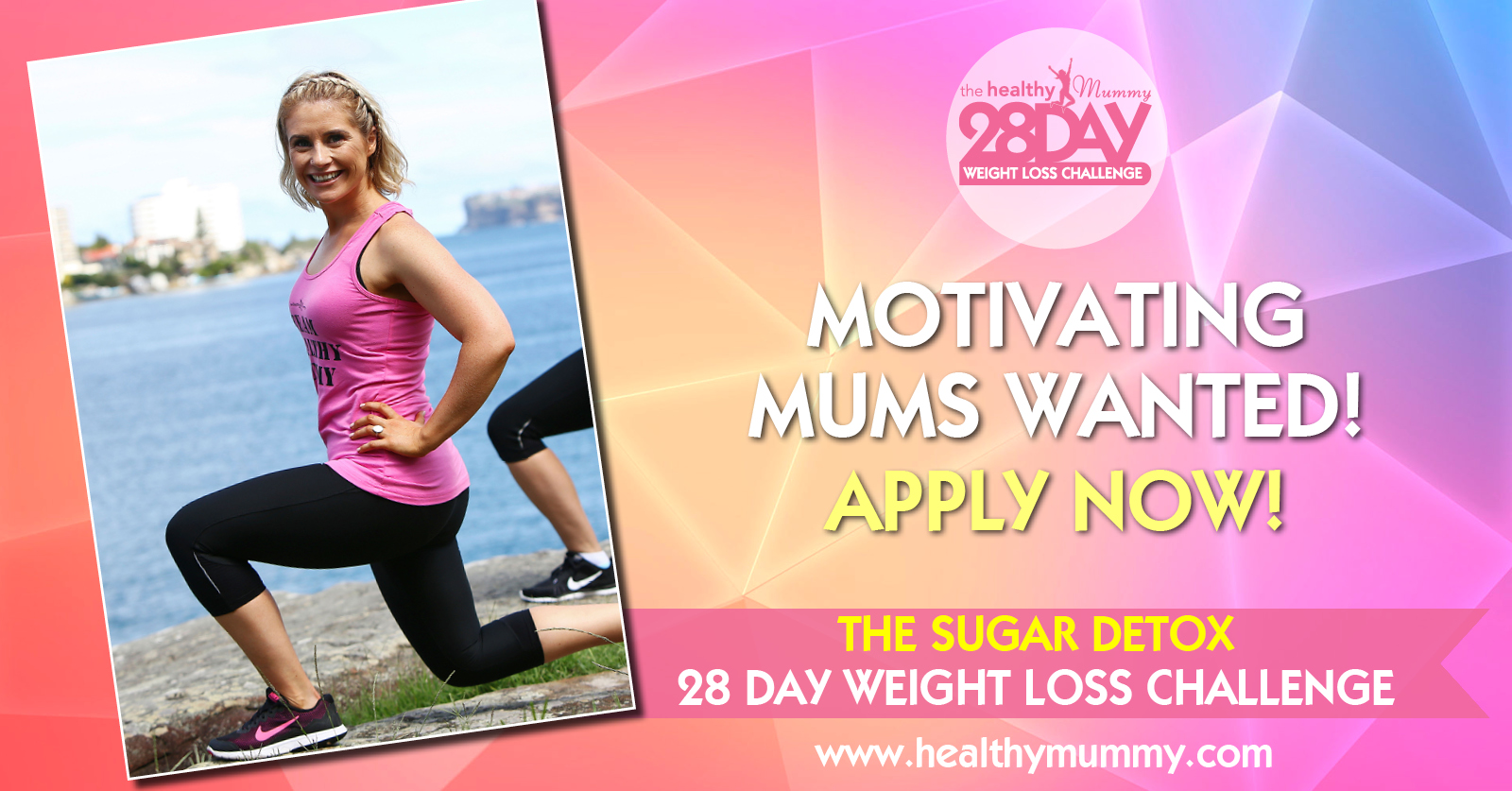 We are now looking for mums and mums-to-be (who are using the Healthy Mummy plans and products) to become one of our incredible Motivating Mums or Mums-to-be for the month of MAY. Woohoo!
To become a motivating mum, you need to be a mum using our plans and/or smoothies with an incredible weight loss or healthy pregnancy story.  Your transformation journey will be shared with other mums to help empower them to tackle their own health, weight and exercise goals.
Do you think you have what it takes to be a Healthy Mummy May Motivating Mum? Then be sure to apply here!
Stephanie Shares How She Got Started On The Challenges!
Making a big change can not only be daunting and overwhelming, and it's not always easy to know where to start!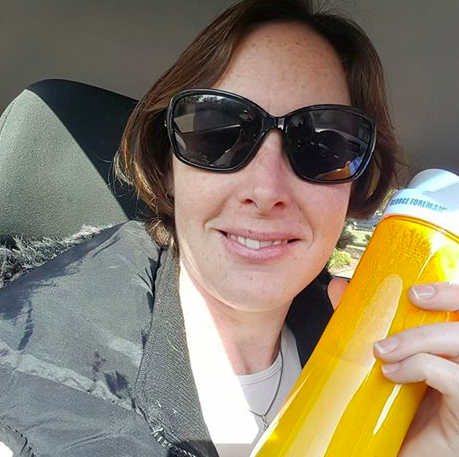 So thank goodness Stefanie Kilner, who is a Healthy Mummy Consultant, has shared her personal tops tips to getting started once you've signed up to the 28 Day Weight Loss Challenge!
1. Find Out Your BMR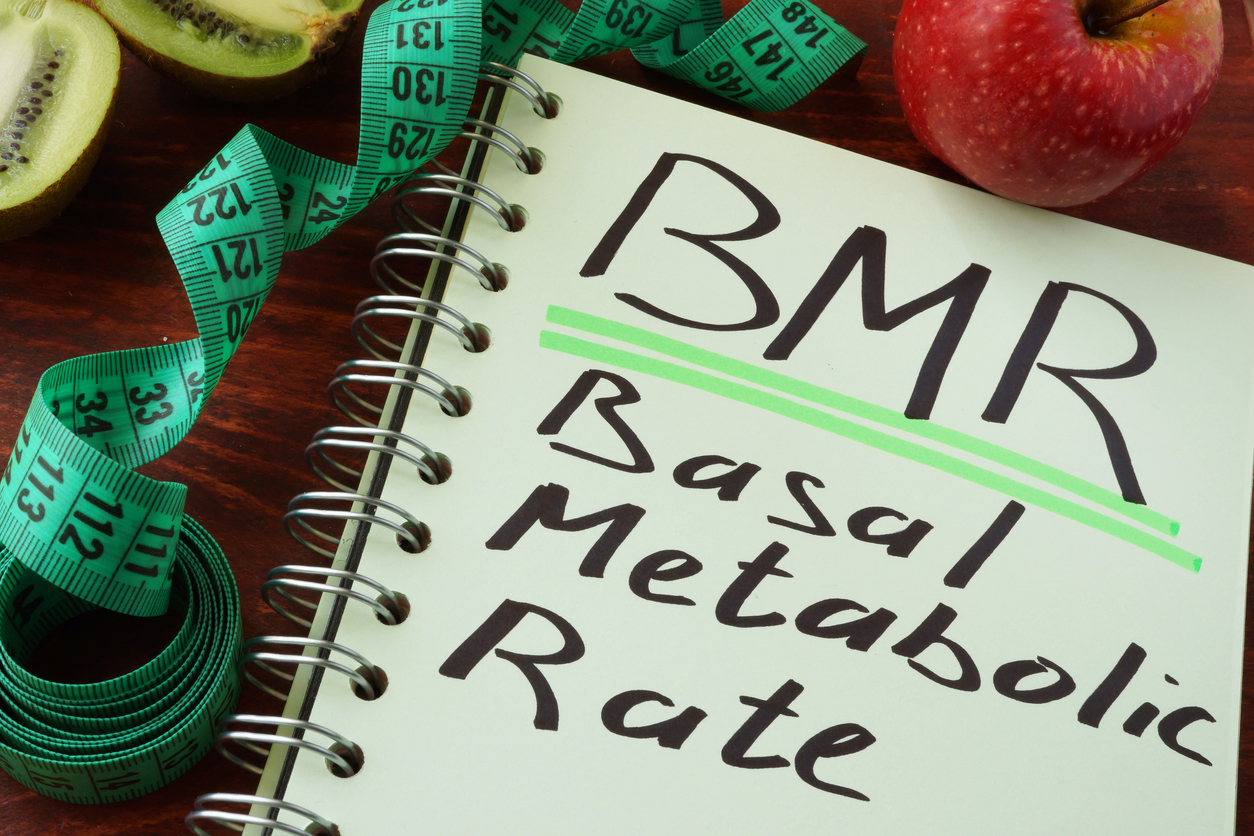 "I would recommend first weighing and measuring yourself. After that is all done, you can work out your BMR. It is important to fuel your body so your metabolism continues and you lose weight the right way. It's important not to send our bodies into starvation mode," Stefanie says.
To find out your BMR, click here.
2. Watch The Instruction Video
"I would recommend watching the instructional video in the Challenge hub which gives you a rundown of the hub, customising your meal plan and all the 28 Day Challenge has to offer," she says.
"A great place to go to get a real understanding of where everything is."
3. Customise Your Meal Plan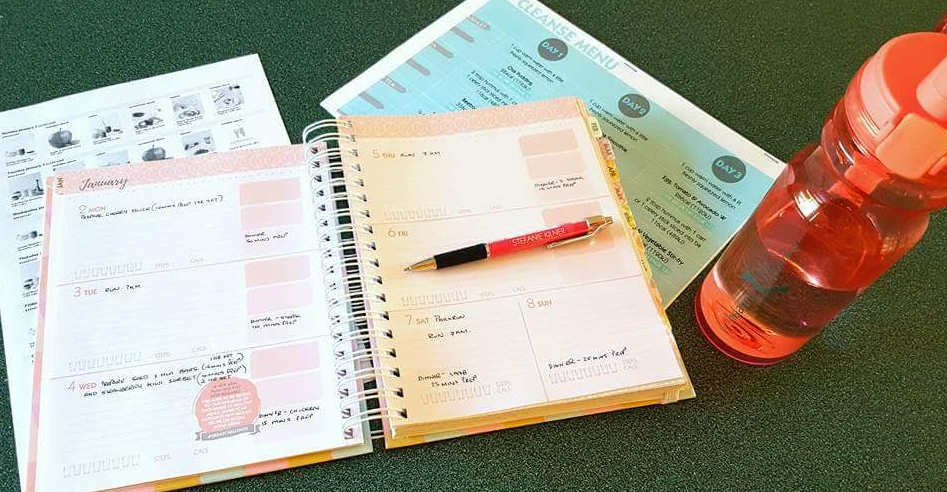 "Now you have seen how it all works, you can work at tackling your first meal plan. It is fully customisable and has several search functions to narrow down meal types. This is helpful if you are vegetarian, looking for meals to suit what you have in the fridge/freezer and if there are certain foods you are craving."
4. Print Off Your Meal Plan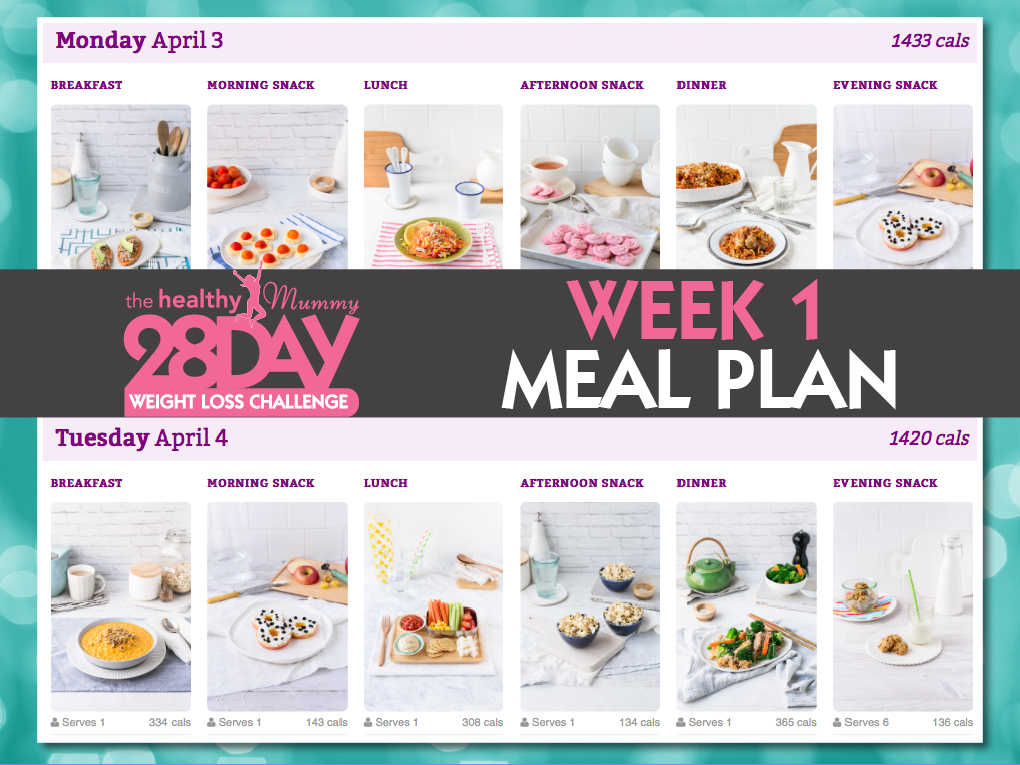 "I definitely recommend printing off your meal plan. It saves me having to write it all out and I keep it in my kitchen for me to glance at. I also print off my shopping list and cross off ingredients I already have, but you can also use the app and check off the ingredients you already have too."
5. Prepare Yourself!
"The first shop can be a bit on the more expensive side if you are lacking a lot of the pantry staples," she says.
"I recommend using up what you have first, instead of purchasing everything straight away. So if you have white rice and recipe calls for brown rice, you can use up your white rice and when you're out then add the brown rice to your shopping list. This can save that initial outlay.
"But if you do purchase all these ingredients, your next shop will be much cheaper. A lot of ingredients are bought in bulk and will last a while before you need to repurchase."
6. Snack Prepping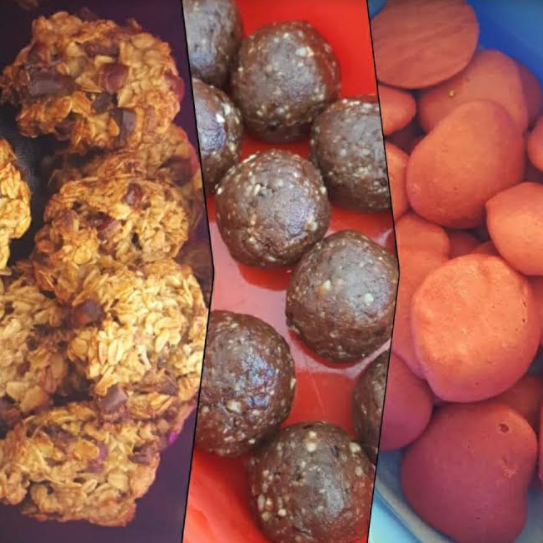 "I tend to make all my snacks in one sitting to save me time and ensure I have something to eat at those busy times. I will generally write down how long they all take and read the recipes to work out how I can save as much time as possible – i.e. whilst something is simmering on the stove, I could blitz up some bliss balls in the blender.
"A lot of people also set aside time to do big meal prep, but I often have leftovers from dinner in the freezer so rarely do this myself."
Thanks for sharing your awesome tips Stef!
Friendly Mama Reminder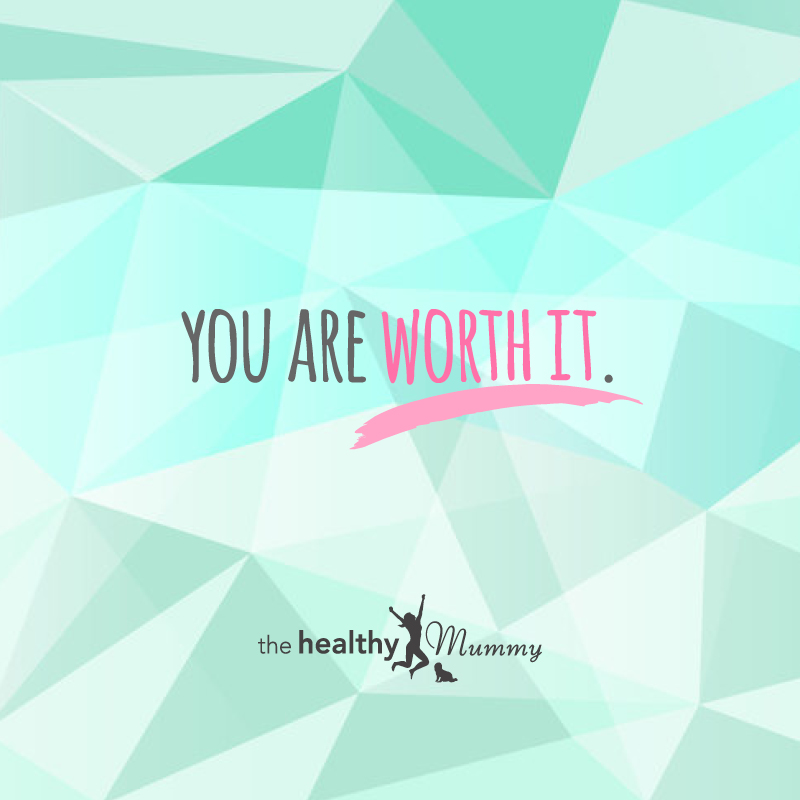 Whether this is your first Challenge or seventh Challenge – we want you to know that we are behind you 100 per cent!
Remember, to always believe in yourself and remind yourself THAT YOU CAN DO IT! Keep up the good work ladies, you are nearly there!
May Sugar Detox Challenge – STARTS NEXT MONDAY!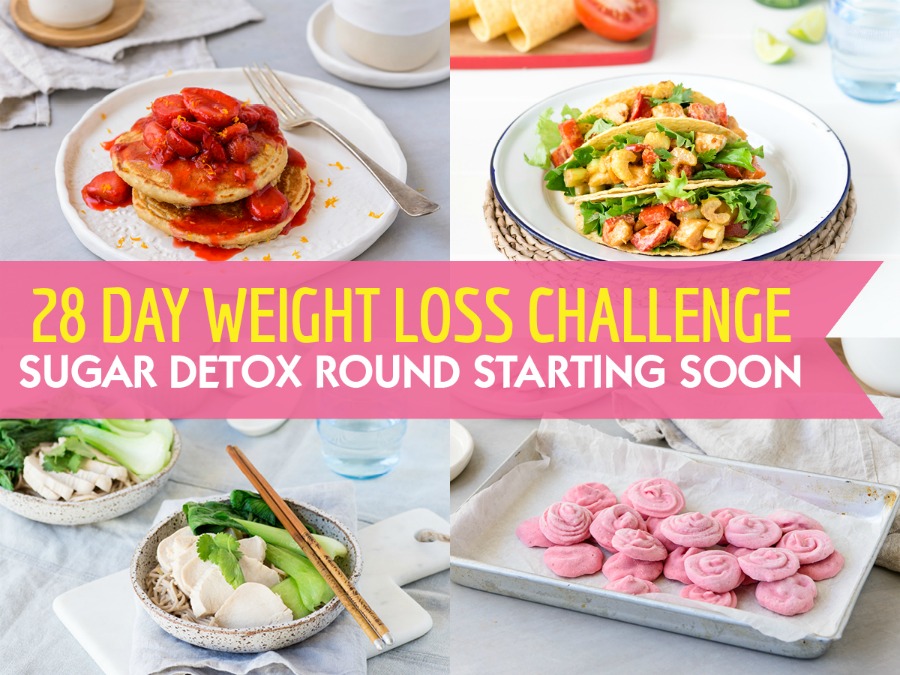 Wanting to tackle your weight and focus on a healthy eating plan? Well, ditching sugar is a great place to start!
That's why we have put together the May 'Sugar Dextox' 28 Day Weight Loss Challenge to give you the tools you need to ditch the sugar…for GOOD! 
While The Healthy Mummy 28 Day Weight Loss Challenges are strictly for mums, the recipes are PERFECT for the whole family to enjoy. Here's to cooking one big, delicious meal your entire family will love!