Hospital Bag – What Should You Prepare?
Having a healthy pregnancy includes taking time out for yourself when you need it, to relax and rest. Being organised early on in your pregnancy can help with your stress levels and ensure you can keep rested as often as needed. Here are some tips on how to get prepared for the hospital so you can be organised early on if you want to.
So you're pregnant and excited as you should be but when do you pack your bag? As a midwife I have seen it many times when the mother has turned up in a rush and just shoved what ever she could think of in a bag at the last minute. I have also looked after women who packed their bags at week 20 mark- that was me!!
There is no right time to pack your bag however if you want certain things with you when you are in hospital then some forward planning is essential. Luckily for you this isn't a plane flight with a baggage limit but be mindful bags take up space especially if you are sharing a room. Also think of your poor partner trying to assist you having contractions on the way in as well as carry multiple bags.
Most people tend to pack a large suitcase that has enough stuff for themselves and the baby for 2-3 days. Others have several smaller bags. A bag for the labour/ first 24 hours then another one for a longer stay and another for the baby.
Here are some suggestions:
Labour Bag
This is a bag that you can pack as early as you want and can grab in a hurry.
Lollies such as snakes to get you through
Coins for a paper to keep your partner occupied
Ipod/dock and charger
Maternity pads
Change of clothes
Multiple pairs of undies/ disposable knickers
Toiletries
Lip balm
Deck of cards
List of people to contact to tell them the good news
Pillow
Heat packs
Mum's Bag
Plan to stay for 2-3 days longer if you are going to a private hospital and pack all of the above plus:
Clothes
Dressing gown
Pyjamas/nighties
Thongs/ slippers
Maternity bra
Make up
Pen and paper
Nipple cream/ gel pads
Breast pads
Earplugs/ eye mask
Some people like soft toilet paper!
Baby's Bag
Check with the hospital you are booked in with, as some supply baby needs, but you could include:
Nappies
Clothes
Bottles
Formula
Blankets
If you want the big suitcase option include all of the above!!
Just remember this is only a suggestion and there is probably much more you can pack if you want!
Ali Pickles, Midwife.
Click here to visit our pregnancy products shop.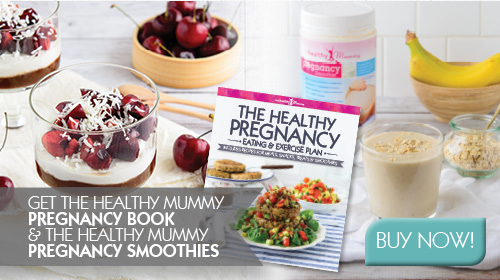 Disclaimer: Always speak to your doctor before changing your diet,taking any supplements or undertaking any exercise program in pregnancy. The information on this site is for reference only and is not medical advice and should not be treated as such, and is not intended in any way as a substitute for professional medical advice..
Our plans promote a health weight gain in pregnancy to benefit the mother & baby and you can read more on this here 
The owners of The Healthy Mummy do not make any representations or warranties, express or implied and shall have no liability or responsibility to any person or entity with respect to any loss or damage caused or alleged to be caused directly or indirectly by the information contained herein and nothing in this disclaimer will limit or exclude any liability for death or personal injury resulting from negligence, limit or exclude any liability for fraud or fraudulent misrepresentation, limit any liabilities in any way that is not permitted under applicable law or exclude any liabilities that may not be excluded under applicable law.