How the first step to better health could be as simple as getting a good night's sleep.
Here's the Healthy Mummy's guide to sleep, how to improve the quality of your sleep and what role a mattress can play in all this.
We all know that eating healthy food, exercising regularly and getting enough sleep are the cornerstones of good health, but did you know exactly how getting your "eight hours a night" affects your body inside and out?  
Here's the Healthy Mummy's guide to why you need to sleep, how to improve the quality of your sleep and what role a mattress can play in all this.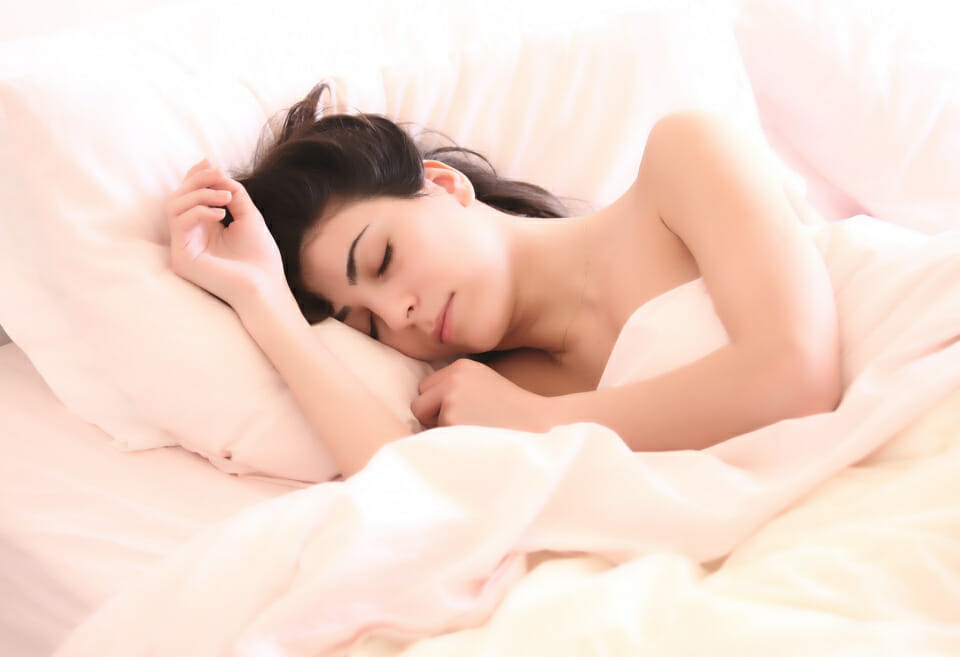 What's the big deal about sleep? 
Since having kids, an unbroken night's sleep might seem like a thing of the past, but there's a whole host of reasons why it's worth doing all you can to improve the quality and quantity of your sleep. 
Sleep not only improves your energy levels, your immune system and your body's ability to maintain a healthy weight; it also helps heart health, to regulate your blood sugar and reduce the likelihood of things like type 2 diabetes, kidney disease and strokes. 
Getting good sleep also helps your brain too: helping to improve your mood, your memory, your concentration and helping to make it easier to problem solve, make decisions and manage stress too.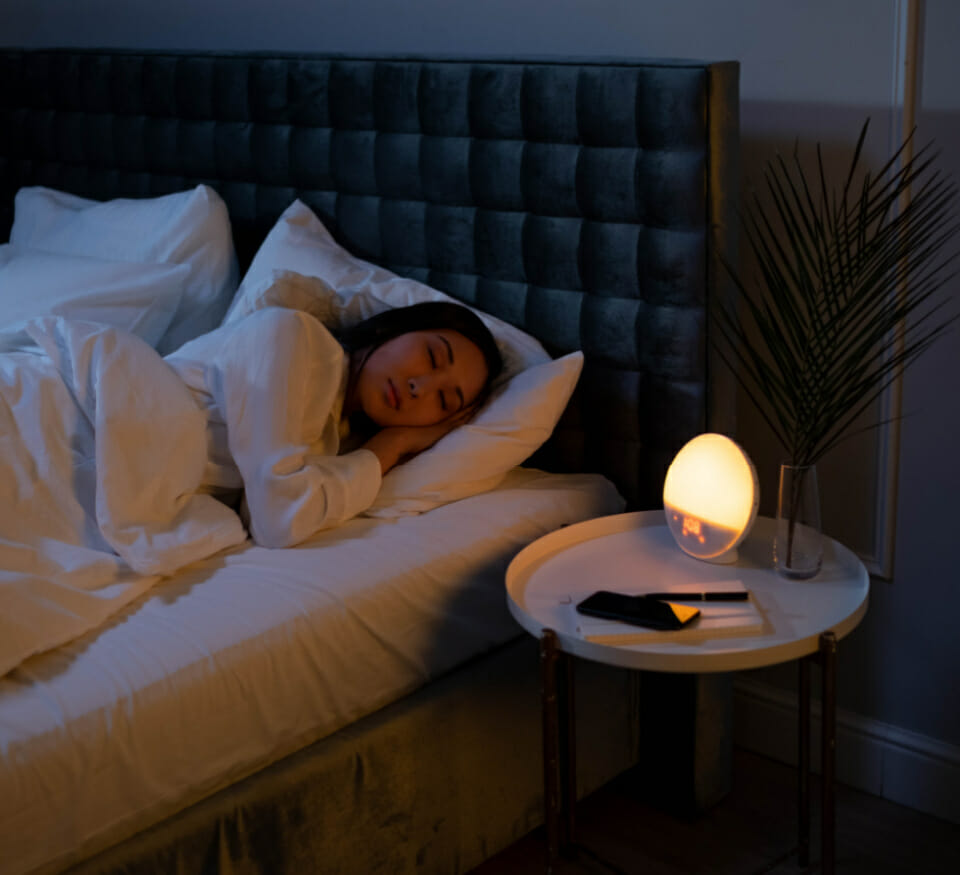 The Healthy Mummy's top tips for improving your night's sleep
If you want to sleep better and benefit from the whole host of health benefits that come along with it, we suggest you try the following: 
Sleep experts advise going to bed and getting up at the same time every day – and yes, we're sorry that means weekends too!

Exercise during the day – not only with this help you get fitter, research suggests that this will help you fall asleep faster too. 

Avoid caffeine, alcohol and nicotine – these stimulants are the enemies of good sleep.

Don't clock watch – if you wake in the night, watching the minutes tick by can make you more anxious and make it harder to get back to sleep. Turn your alarm clock to face the other way. 

Create the right environment for sleep –

Keep your bedroom dark, quiet and not too hot – many experts advise that the optimum temperature for sleep is somewhere between 15.6 to 19.4 degrees Celsius. Fortunately, Emma Diamond Hybrid mattresses have special diamond patented technology to help regulate your body temperature –

learn more here

.

Get rid of any worn out, old or uncomfortable mattresses and replace them with something that is both comfortable and supportive. 
How Emma Sleep Mattresses could be the first step to better health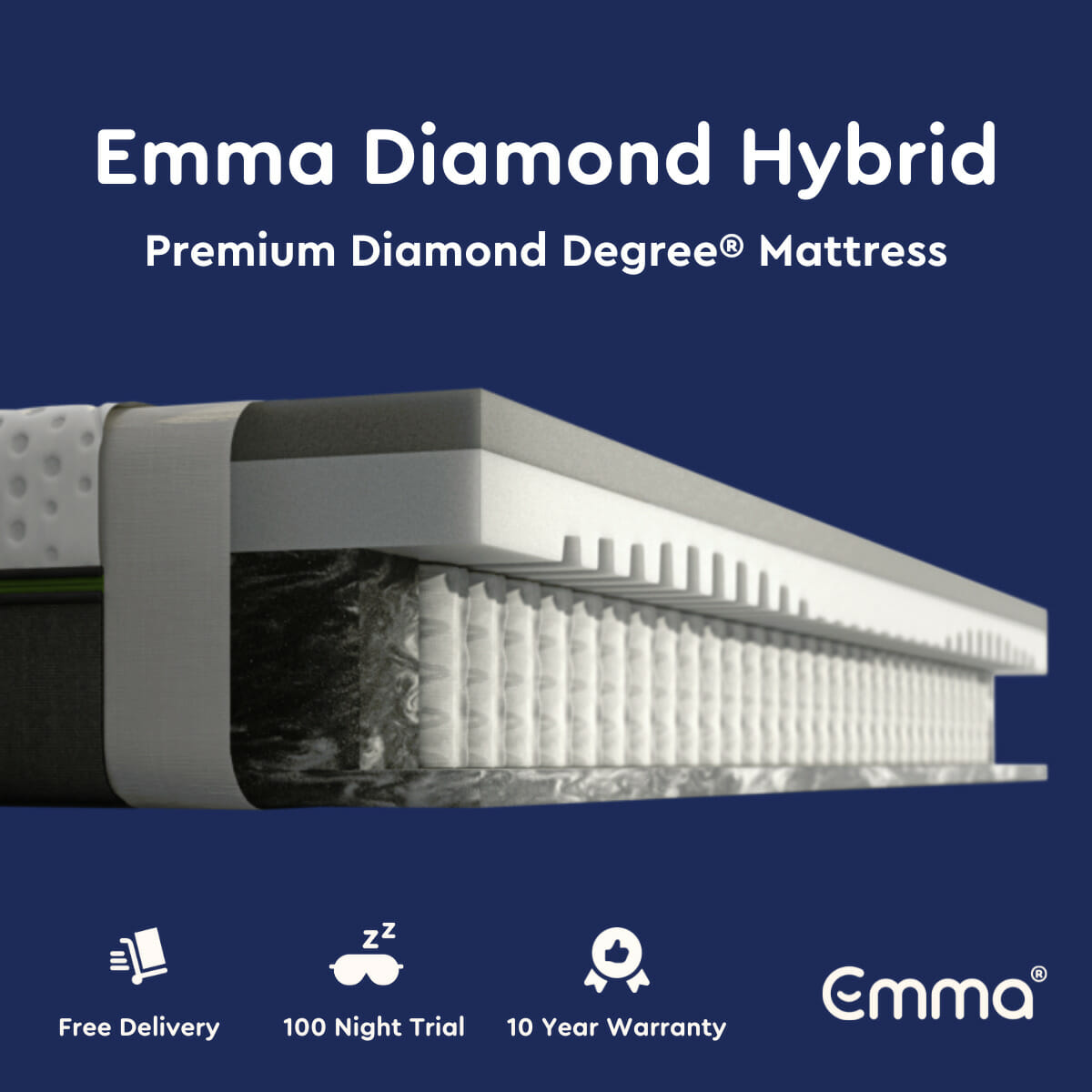 If you're experiencing poor sleep, aches and pains on waking, have a saggy mattress or one that doesn't give you enough support, it could well be time to invest in a new one.  
When you're picking one, take your time – try out the mattress for at least 15 minutes to ensure it's comfortable. If it's a double or larger, get your partner or a friend to lie down on it at the same time, to ensure your side of the mattress doesn't move when they do. 
The great thing about Emma Sleep mattresses is that they offer a 100 day trial for customers to decide whether or not they like their new mattress. Emma Sleep's risk-free guarantee means that customers who decide they don't like their new mattress within 100 days can get a full refund (and the mattress picked up and taken away free of charge).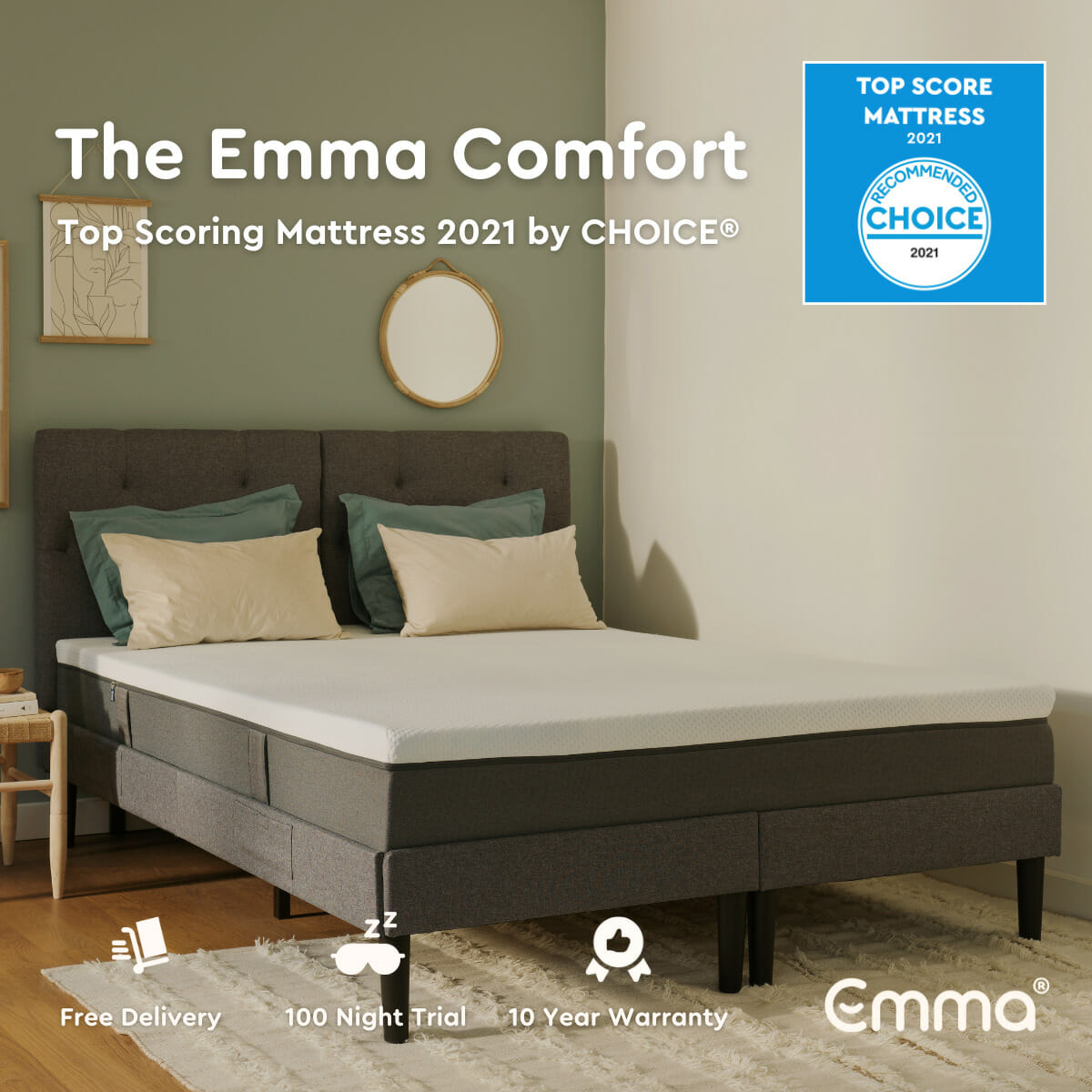 Lucy from the Healthy Mummy team said, 'I was lucky enough to be able to trial an Emma Diamond Hybrid mattress and the improvement it made to my sleep was incredible – I woke less in the night and felt better rested in the morning. Rather than waking with hip ache from our aged mattress, the diamond's special 7-zone dynamic support meant I woke up feeling well rested and pain free.'
'With my previous mattress, I'd often wake in the night feeling overheated,  whereas the Emma Diamond has patented technology to help regulate your body temperature, stopping you from getting too hot at night.  By helping maintain your body's ideal sleeping temperature, it enables you to fall asleep faster and sleep longer in the deep sleep phase, optimising your sleep and helping you to feel better rested when waking up. Finally it comes with machine-washable covers, which as any parent knows, is the perfect feature for families.' 
Great sleep does not need to be expensive, the Emma Comfort mattress is cheaper than the Emma Diamond, but this amazing product has still been awarded by CHOICE as the top scoring mattress for both 2021 and 2022. These awards cement the Emma Comfort as the best mattress available in that price bracket. Given my brilliant experience with the Diamond mattress, I'm confident that the Comfort would be a great choice too – especially since it also has a 100-night trial promotion.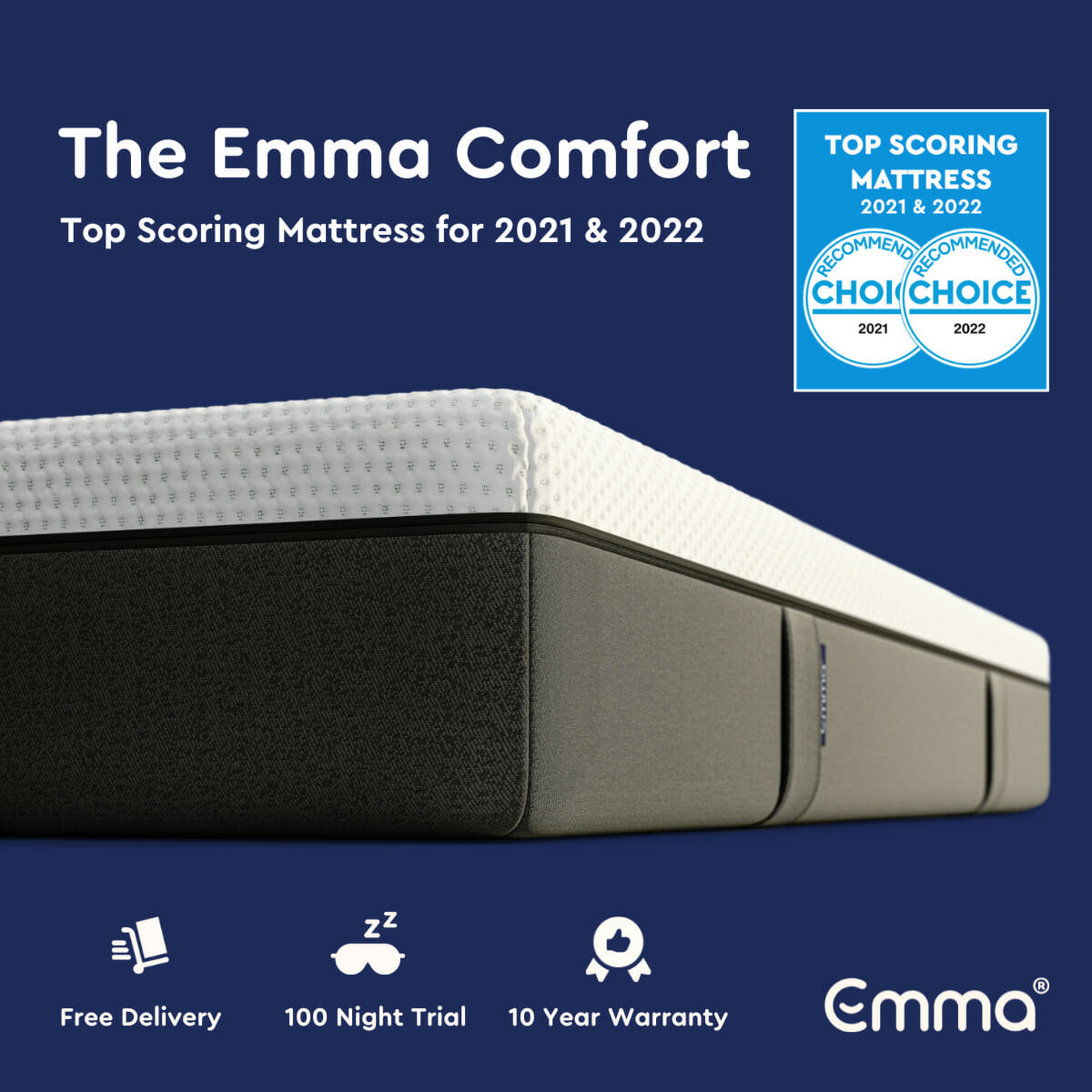 So with the Emma Sleep 100 night risk-free trial, free returns, free delivery, money back guarantee and 10 year warranty, there's no risk to you. 
Check them out here – follow this link.  
This special promotion has been brought to you in association with Emma Sleep.
Want to shift your baby weight but feel like you have NO TIME in your day to exercise and eat healthily?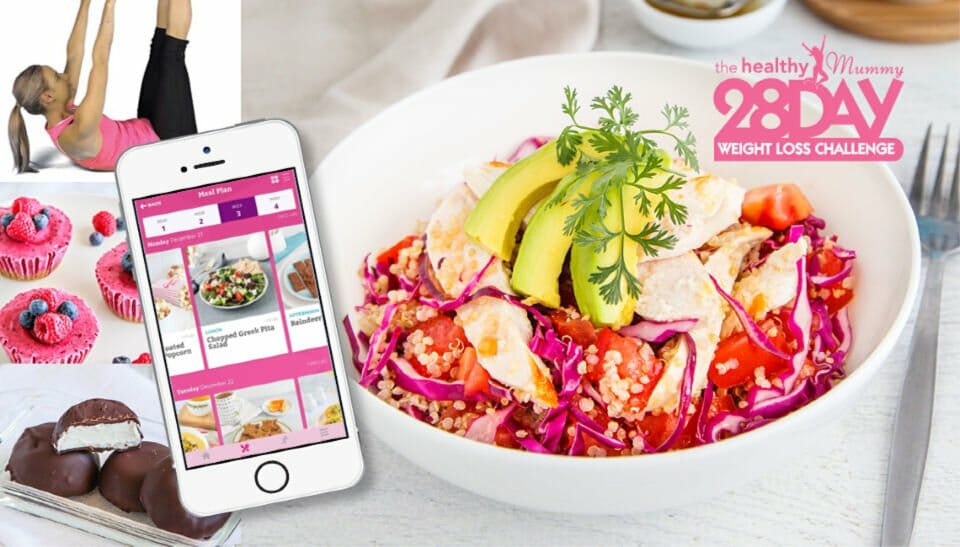 The 28 Day Weight Loss Challenge is the mums only 5 star rated app with over 1.6k reviews in 8 weeks!!
You get unrestricted access to :
● Nutritionist & chef designed weekly meal plans
● Over 500 different Personal Trainer crafted at-home workouts
● Daily Motivation from My Coach
● Personalised Shopping lists to make life easy
● Over 6000 healthy and delicious recipes at your fingertips
● REAL TIME support from The Healthy Mummy Team and OVER 300,000 other mums