How Letting Go Builds A Positive Mother-Child Relationship
When I was a mum with three kids aged 3.5 years of age and younger I used to think parenting couldn't get any harder, but I was wrong, the hardest part of being a parent is learning to let go.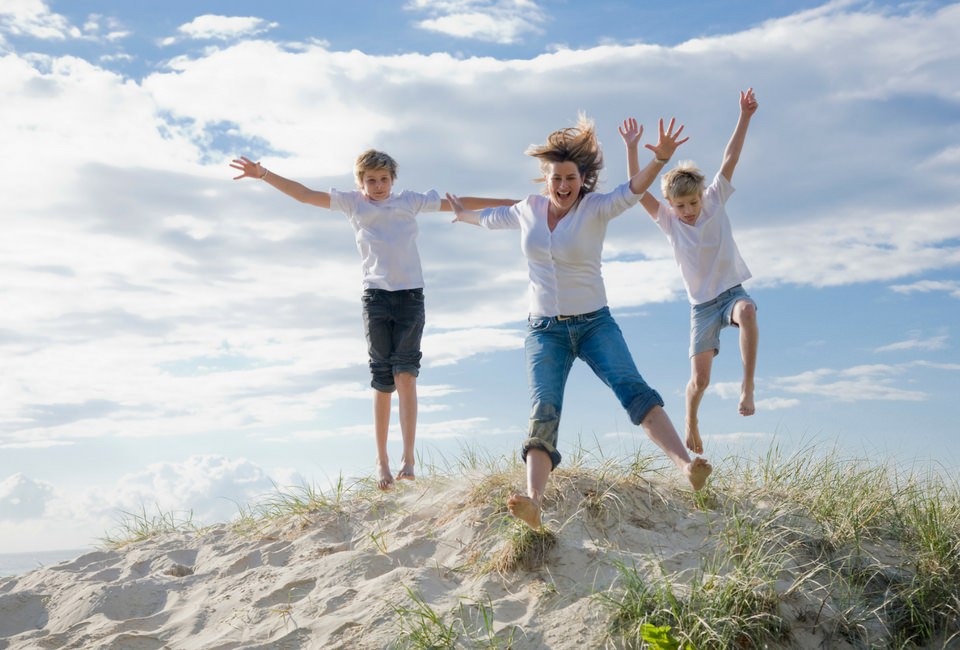 Watching my daughter pull away from the curb on a bus that would take her to school camp was an unnerving and anxious moment. It seems we mums yearn for some time out but then when we have it forced on us we find it hard to deal with.
From worrying about if she could take care of herself for 24 hours without me nearby, to stressing about if she'd have a bad dream and not sleep, I had all the thoughts.
Sleepovers and play dates are also something that we mums can find hard to deal with because we aren't in control of the situations are children are in or what they are doing or watching.
But, according to researchers at the University of Missouri (MU), not being able to let our kids go could actually harm the relationship we have with them in the future.
In fact they found that mums who support their children's needs for autonomy as they grow tend to be viewed more positively by their children.
Jean Ispa, co-chair of the MU Department of Human Development and Family Studies and a professor in the College of Human Environmental Sciences, studied more than 2000 mums and children.
She found that respect for autonomy is important, not only for children's growth, but also for creating positive parent-child relationships.
"We found that mothers who supported their children's autonomy were regarded more positively by their children than mothers who were highly directive," she says.
The problem with controlling mothers
"When mothers are highly controlling of small children's play, those children are less likely to want to engage with them," she says.
"Mothers who are very directive when their children are toddlers often tend to still be controlling when their children enter adolescence.
"With small children, mothers mostly use physical controls, but when children are older these directives become more verbal and psychological, such as by restricting what children are allowed to say or by not allowing them to speak their minds.
"It's not surprising that their children begin to view them in a negative light."
Why mums should allow a level of age-appropriate autonomy
Ispa believes allowing children levels of autonomy did not mean parents should stop setting ground rules or providing input.
She says that behavioural controls, such as teaching children not to cross the street without first checking for cars, did not negatively impact mother-child relationships.
However, psychological controls like purposely inducing guilt or telling children to think, feel and play in certain ways, did have a negative impact.
"Many times parent's think that employing these controlling behaviours is the right way to raise children, but our research shows that really this does not work," Ispa says.
"Allowing children age-appropriate levels of autonomy to make safe decisions is very good for kids.
"They usually will make wise decisions when they have been taught about safe choices as well as consequences."
Where do we start?
According to Ispa, a good place for parents to start would be to have open discussions and allow their children to express their own points of view.
When giving children instructions, explain reasons for decisions rather than simply saying 'because I said so'.
So maybe to ensure we encourage our children to come to us with their problems when they're older or to respect us, we need to learn to let go of those apron strings a bit more.
Perhaps the answer lies in giving them a little bit more responsibility and hope they make the right decisions?
Looking for new ways to praise your children? Try one of these 7 proven techniques.