How Shae Has Maintained 22kg Weight Loss
In 2012 the AMAZING Shae Jovan lost over 22kg on the Healthy Mummy plans and you can see Shae's full story here – but below is a summary of what Shae said after losing her weight and further down the page is a Q&A of a brief update with Shae from this month when we asked her how her weight loss maintenance was going
"When I became pregnant I put on a large 50kg of pregnancy weight, I was 95kg on the scales.
 I knew my little boy (after 3 little girls) was my last, so I joined the Healthy Mummy Plans  and have never looked back!
I have the Healthy Mummy Smoothies twice a day (lurvvvve them) they were so good for energy and whilst breast feeding, & now I find it handy on school runs, I never miss breakfast now."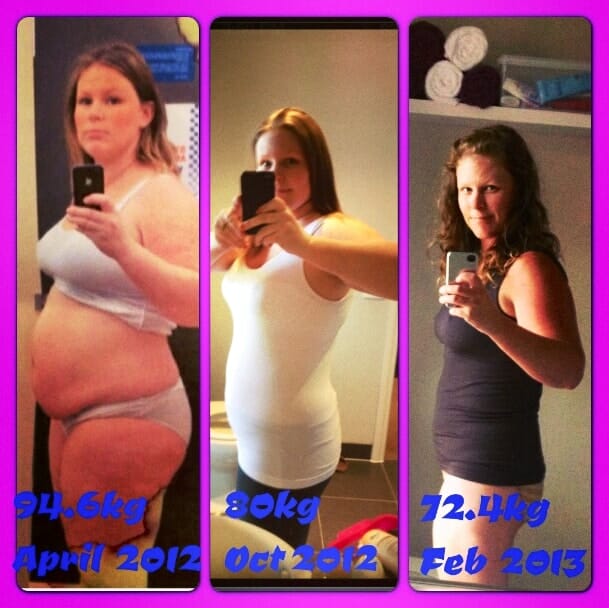 Q&A with Shae
Q. How much weight did you lose on the Healthy Mummy plans?
A.22.6kg & still going
Q. How many kids do you have?
A. 4
Q. What was the best thing about the plans and Healthy Mummy smoothies?
A. The teams constant help & support, the other mums inspirational stories, the free recipes & yummy easy to make shakes.
Q. What is your top tip for other mums wanting to lose weight?
A. It's a way of life not a diet, no guilt, if u miss a workout, or have an unhealthy meal it's ok, it's not a wasted day just eat right @ the next meal.
Q. Have you kept the weight off?
A.yes I have I'm still going on my journey, another 7kg till goal weight.
Q. Would you recommend lose baby weight to other mums?
A. OMG I recommend u to everyone!!!
Q. Anything else you want to add?
A. I am still going on your programme over summer holidays I didn't use the shakes & I slacked off a little but I didn't gain weight, I'm stoked that this has really worked for me, & thank u so much for your constant support 🙂
If you are ready to lose weight then The Healthy Mummy plans offer a healthy and safe exercise and diet routine that are safe if you are breastfeeding