Thank you for requesting information
Thank you for requesting more information on The Healthy Mummy Plans. If you filled out the Find the Right Plan page then please check your email and if you can't see it, please check your junk mail
About The Healthy Mummy
And below you can read a bit more information on who we are and what we do
The Healthy Mummy team are dedicated to helping mums all over the world feel healthy, confident and tackle their health from the inside out.
We spend a great deal of time encouraging mums to love their bodies, no matter what shape or size they are and to only ever to begin thinking about losing weight when they feel 100 per cent emotionally and physically ready (which, may we add, can be very different for every woman).
Our two biggest selling products are our 28 Day Weight Loss Challenge where mums have lost OVER 3 million kilos and our awesome Healthy Mummy Smoothies.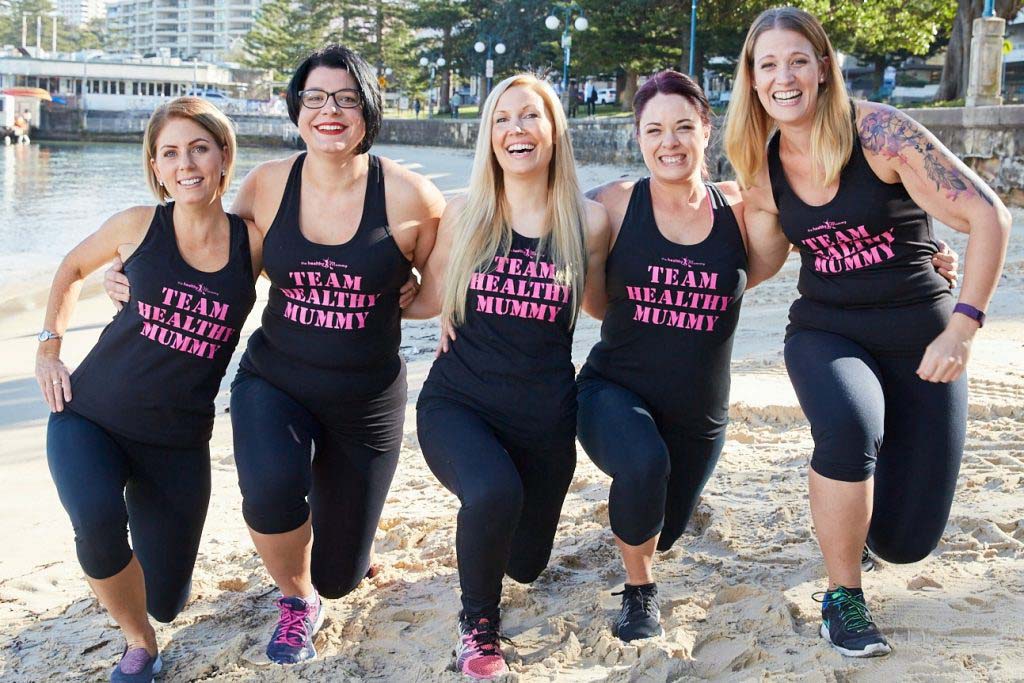 More about The Healthy Mummy
We offer healthy eating and weight loss plans that have been specifically created for busy mums. With NO lock in contract, NO lock in fees, NO cutting out food groups and NO going hungry meal plans – mums can feel confident that we exist to HELP THEM!
When it comes to our plans (and products), our main focus is to educate mums about healthy eating and ensure the weight they have lost (or do lose), stays off.
What's more, each product in our range has been created by leading Australian nutrition and fitness experts. 
Mums using our plans and products also have access to a supportive Facebook Community 24/7. Here they can connect with other mums on a similar weight loss journey, share tips and tricks and seek advice.
Below are some of the incredible weight loss results from mums who have used our products and our plans.
Cicily Goodwin – 'I've lost a whole person'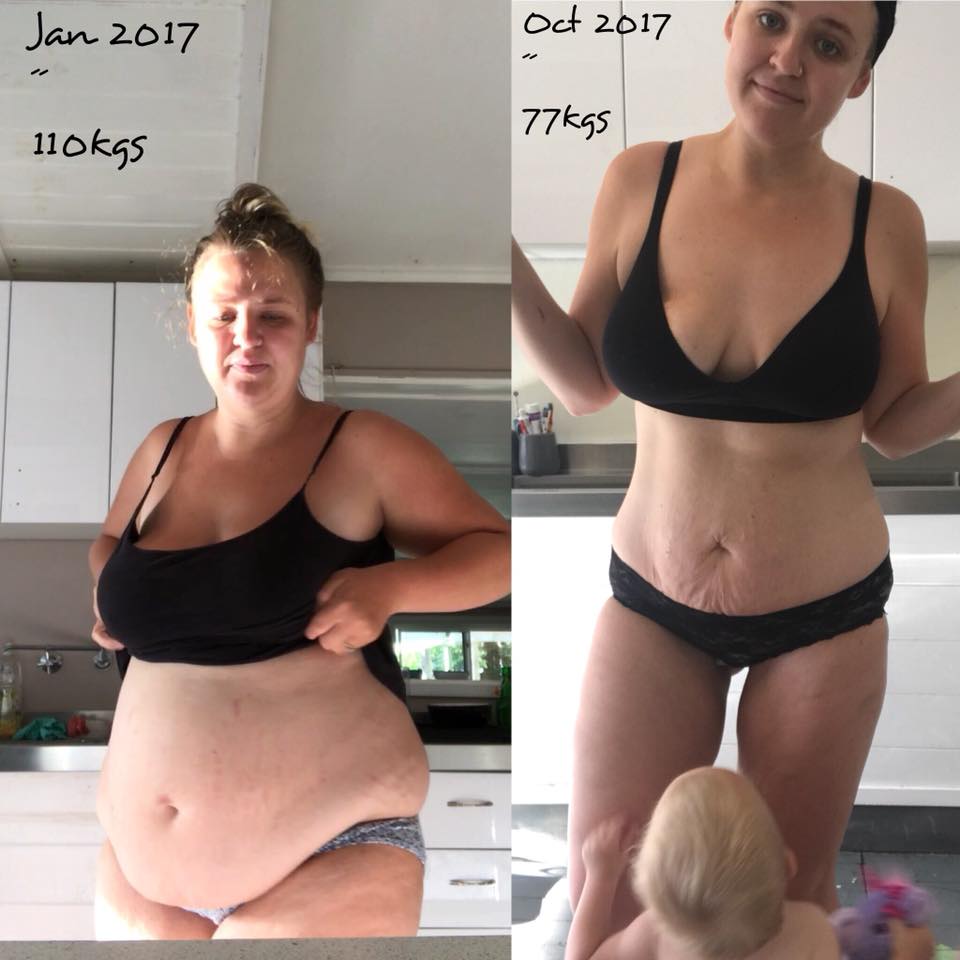 Mum-of-two, Cicily, has lost 51kgs in less than 12 months. Her secret weapons (ok not so secret weapons) are the 28 Day Weight Loss Challenges and Healthy Mummy Smoothies.
"No gym, no surgery, just real amazing delicious food," says Cicily. "You must never give up, no matter what! This does work and you CAN do it. I've actually just lost a whole person! I can't even believe it."
Elle Temple – 'It is worth it'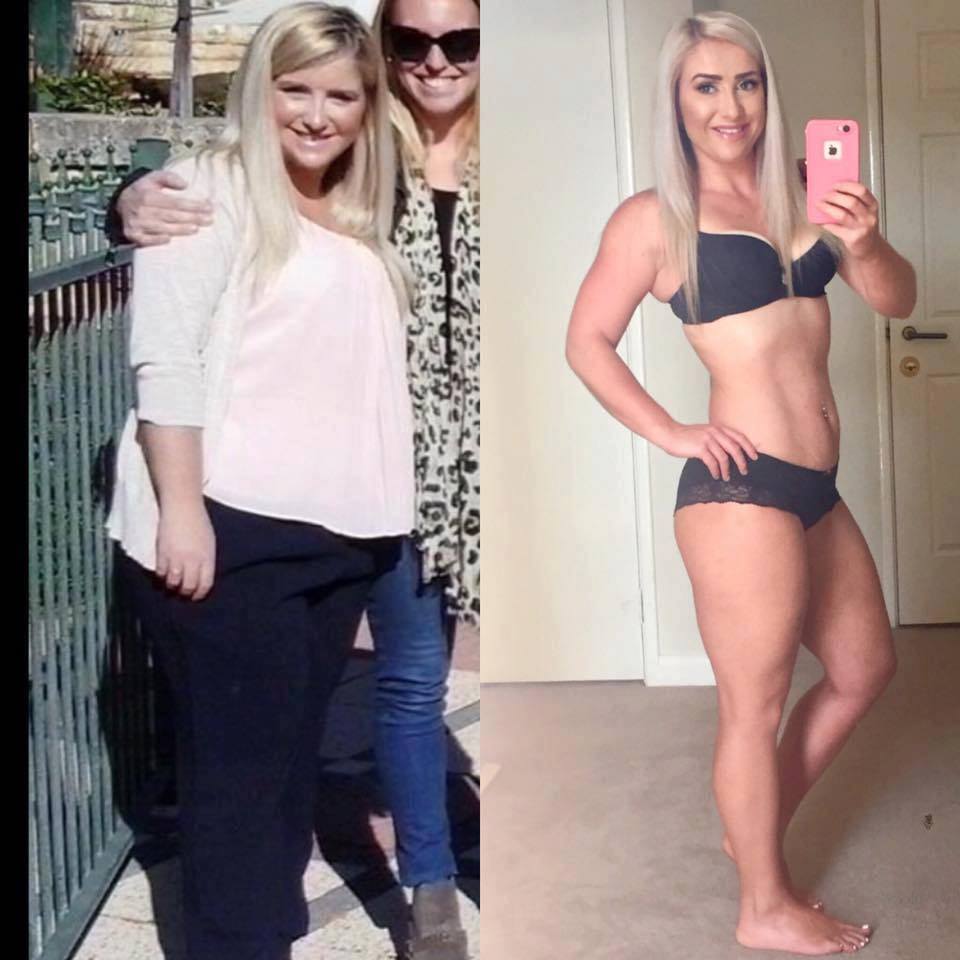 With help from the 28 Day Weight Loss Challenge Elle went from 83.6kg to 58.6kg in 16 months.
"I used to spend hours getting ready to go anywhere, deciding what to wear and feeling UNCOMFORTABLE," says Elle. 
"I was constantly having to change outfits unhappy with how I looked or felt, every day in my body I wished I could lose weight so that I didn't have to go through this painful process.
"I now have the amazing ability to go into clothes shops and know that most clothes won't make me look or feel big and with whatever I do choose to wear I 90% of the time I feel confident in my body – something I never thought I'd be able to do when I've been overweight since my teenage years. 
"When I started my Healthy Mummy journey, I was 100% ready to achieve my goals, I KNEW I was SO TIRED of being unhappy with my weight and it was time for change, change isn't easy- especially to begin with! BUT IT IS WORTH IT!
"I have lost a whopping 25kg, and it has been a journey, with ups and downs. When I lost my 'excuses' I found my results!"
Ash Petroff – 'The Healthy Mummy helped me gain control over my life'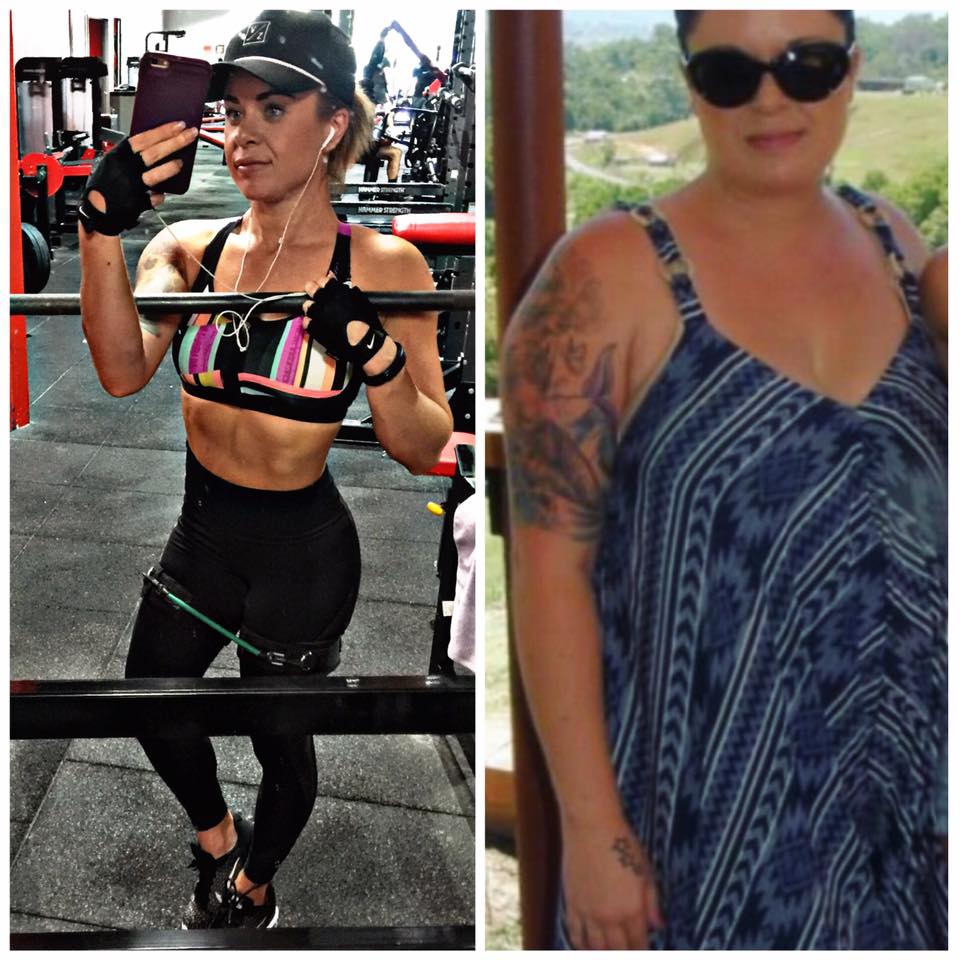 Ash says, "Challenge veteran. Picture speaks a thousand words. In the beginning it was purely about weight loss…but I've grown and come to realise it's not just weight loss."
Ash says the 28 Day Weight Loss Challenge has improved her willpower, strength, determine and overall health.
"The Healthy Mummy helped me gain control over my life and has taught me so much. I may have lost all my weight I needed to, but The Healthy Mummy caters to everyone no matter where you are at!"
See THOUSANDS more results and transformation stories here.
Healthy Mummy weight loss plans and products
The Healthy Mummy offers mums a great range of weight loss plans and products. These include:
Healthy Mummy Smoothies
28 Day Weight Loss Challenge 
28 Day Plan and Diet eBook
How to use the Healthy Mummy weight loss plans and products
1.You can use the Smoothies on their own
You can use our Healthy Mummy Smoothies on their own as a meal replacement shake/smoothie or, like most of our community, you can use them in conjunction with our 28 Day Weight Loss Challenge.
Our Healthy Mummy Smoothies are an excellent source of essential vitamins, minerals, nutrients and important antioxidants. It contains 40 per cent of your recommend daily iron intake, loaded with B Vitamins and is a good source of protein.
You can also see all the ingredients in the Healthy Mummy Smoothie here and see how they are a natural product free of chemicals, artificial sweeteners, caffeine and fillers.
You can check out our awesome Smoothie range here.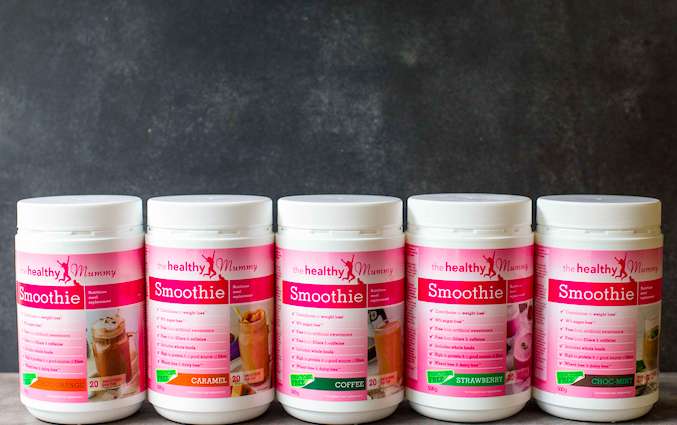 2. Join the 28 Day Weight Loss Challenge
Our 28 Day Weight Loss Challenge is home to 3,500 recipes, customisable meal plans and 350 exercises.
Think of the challenge as the best value personal trainer, dietitian, meal planner, chef and motivational coach that you have access to every day – without the high cost and all created JUST FOR MUMS.
Every month is DIFFERENT with over 100 NEW recipes added each month. EVERY MONTH you receive NEW 28 Days of FAMILY FRIENDLY customisable meal plans, daily exercise plans with videos and daily support. It's also breastfeeding friendly.
You can get a FREE 28 Day Weight Loss Challenge recipe sampler HERE.
You can follow our 28 Day Weight Loss Challenge without needing to purchase a Healthy Mummy Smoothie.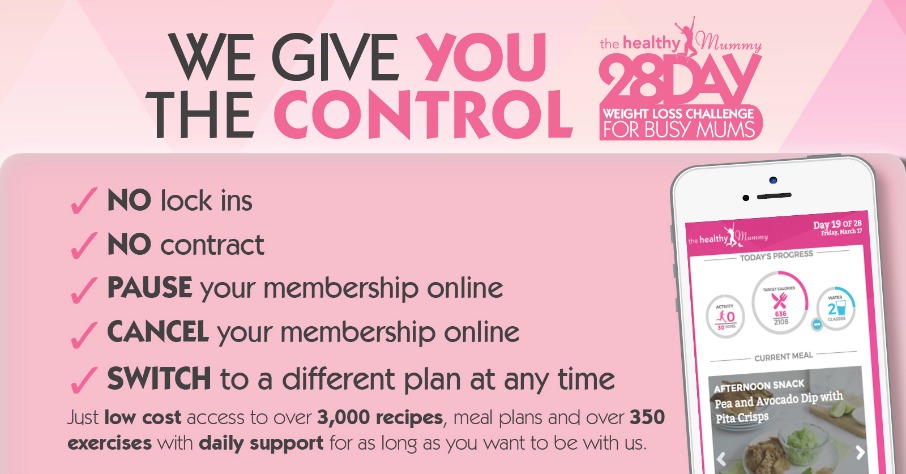 3. Combine the Smoothies with the 28 Day Weight Loss Challenge
Both the Smoothies and 28 Day Weight Loss Challenge meal plans are designed to give you optimal nutrition. However, when combined, there is no doubt this can help speed up your results, ensure you hit your daily calorie intake and maintain a healthy lifestyle.
Our Smoothies are FABULOUS for mums when they are feeling tired and or are short on time. They offer a convenient and healthy option for bust mums on the go.
Please note that all of our products, including Healthy Mummy Smoothies, come with FULL guidance, information and support so you succeed on your weight loss journey. 
4. 28 Day Plan and Diet eBook
Our 28 Day Plan and Diet eBook is a daily and detailed food and exercise plan – made for busy mums. It helps mums feel more energised and lighter over the next 28 days.
Similar to the 28 Day Weight Loss Challenge this eBook includes:
Four weeks of easy to make delicious recipes that are family friendly
A shopping list for your weekly shop
Four weeks of weight loss exercise plans to follow
Weight loss exercise instruction and images to follow
Snack advice and guidance
Advice on how to maintain weight loss
Nutrition and calorie information about the food you are eating
Unlike the 28 Day Weight Loss Challenge however (as this is an eBook / one off purchase) and once you complete the 28 days you repeat the meal plan.
Whereas on the 28 Day Weight Loss Challenge each month is a new theme, a new meal plan, NEW exercise regimes and workout videos.
You can purchase this eBook here.
How fast will you get your Healthy Mummy order/access to the Challenge? 
When you sign up to the 28 Day Weight Loss Challenge – you get INSTANT access to a weekly meal plan, work out videos, daily exercise programs and recipes. All you need to do is download the 28 Day Weight Loss Challenge App and/or access the Challenge Hub.
For desktop users head to: https://challengeapp.healthymummy.com/login. 
For iPhone users head to the Apple Store and search for The Healthy Mummy 28 Day Weight Loss Challenge App.
For android users head to Good Play and search for The Healthy Mummy 28 Day Weight Loss Challenge App.
In regards to Smoothie orders (and other Healthy Mummy products purchased from our online store), your order will be sent via Express Post the next working day.
If you decide to purchase the 28 Day Plan and Diet eBook you will also get instant access to this eBook. Please read your email carefully following purchase on how to access this purchase.