Written by Sallee Dwyer
Mother, Midwife and Director of Midwife to Mum
Congratulations! You have just found out that you are pregnant, and one of the first decisions you have to make is deciding on the care for yourself and your unborn bub.
Deciding on the right practitioner for your care can be overwhelming at times.  Choosing an obstetrician is a very personal decision and there is no right or wrong way to go about selecting the best doctor for you.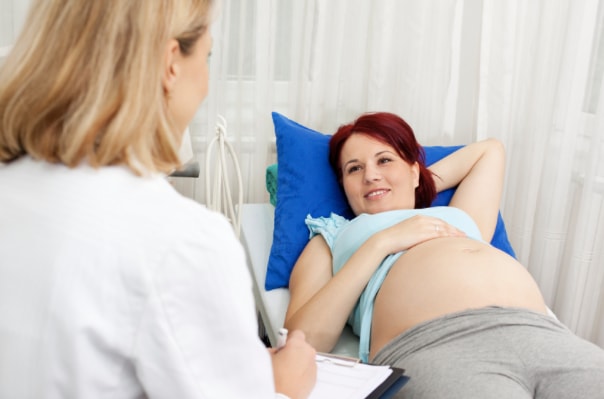 When deciding you should consider what you want from your care and the type of doctor you would feel most comfortable with.  A couple of the more common questions I come across (and ask, in assisting my patients) include:
How To Choose An Obstetrician:
Would you prefer a male or female obstetrician?
Would you prefer to go to a public or private hospital?
Once you have thought these factors through you are then ready.
Decide on a hospital
The first step would be to decide on what hospital you would like to give birth at.   Phone the hospital or look online and get a list of obstetricians who are accredited at your hospital of choice. Birthing choices include public hospitals, private hospitals, small community hospital, birth centres or your own home.
Word of mouth
It can be very helpful to gather information from others.  Talking to others about their experiences and recommendations is always a great tool to help in your decision making process.   Speak to family and friends and find out if they have a preference and learn more about their experiences.  Your GP can provide advice and refer you to an obstetrician.  Search the internet and google the doctors you are considering.  While I encourage you to consult widely, it's always important to keep in mind that everyone has different expectations from their obstetrician – but you can get you a 'feel' and feedback from other mums.
Cost
The cost of the management fee will vary quite significantly amongst different obstetricians. Research and find out how much 'out of pocket' you will be and what your health fund will rebate.  Phone the obstetrician's office and ask their receptionist to explain the costs of care so you are aware of the financial commitment from the beginning (to avoid stress further in the pregnancy).
Someone you feel comfortable and confident with
Both you and your partner (or support person) should feel comfortable to ask questions and for information from your obstetrician.
When you have your first appointment it is a good opportunity for you to have a friendly and relaxed chat with your obstetrician and find out more about them and their care.  By doing this from the outset it will help you and your partner feel more comfortable.  Some questions you may wish to ask could be:
How do I get in contact with you if I need advice?
Are you planning any holidays?
Do you work alone or in a partnership with another obstetrician?
What happens if you are unavailable for the birth?
How do you manage labour normally and do you routinely undertake any procedures throughout the pregnancy (for example vaginal examinations at the end of the pregnancy)?
What pregnancy tests do you recommend?
Enjoy the journey and trust your gut instincts – Sallee.
And if you are looking for a healthy eating & exercise plan in pregnancy see our NEW book launching next week