How To Encourage Healthy Eating With Your Children
Trying to get your little ones to eat healthily can be a real struggle – and as mums, we want to do our best to get our children to eat well. The most important thing to focus on is to get your children to form a healthy relationship with food, eating and mealtimes. Here a few tips.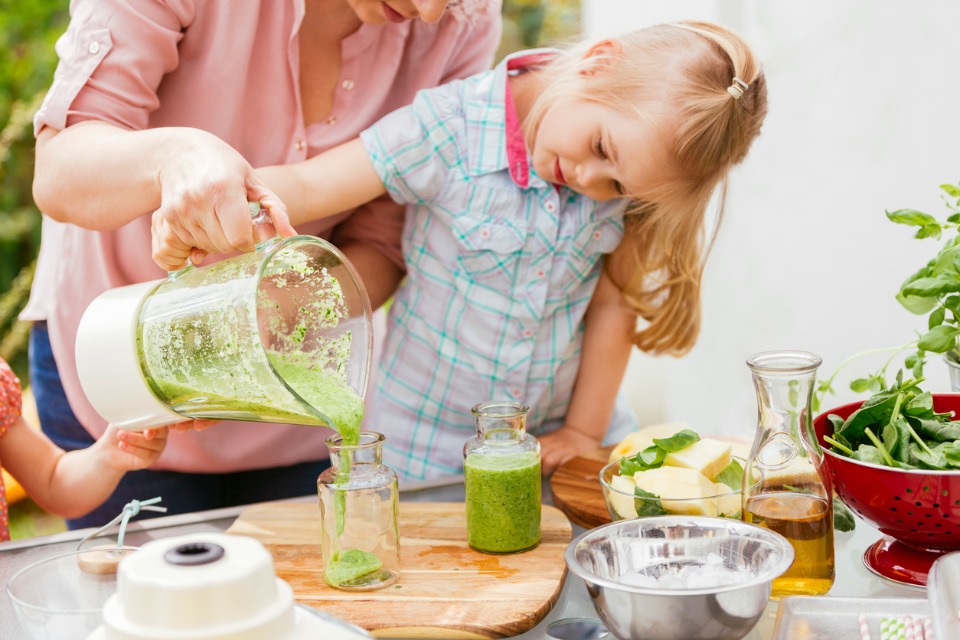 Switch Off
Whilst you're eating, switch off the television, your phones and the computer. These things are all distractions – meaning that you cannot focus only on your food, and you are also unable to hold a conversation. Mealtimes should be about bonding and eating, so unplug from your electrical devices and enjoy your food as a family. Another reason to switch off – research by Deakin University showed that when a family watches more television, there is also an increase in kilojoules, soft drinks and snacking.
Eat As a Family
Try your best to make all mealtimes a family occasion. If you can, sit together around the table at least a few times a week. Much research has been conducted into sitting and eating your meals as a family – it's been found that children eat more vegetables when they eat together at a table, and they also understand more about the different food groups. Eating together as a family will also help your child associate mealtimes with positive things such as happiness and family.
Only Give Non-Food Based Rewards
Offering a biscuit or a chocolate bar as a reward for your child will do them no favours in later life, as it associates good behaviour with food – creating an unhealthy relationship with food by linking it to an emotion. Instead, offer to read them a book, play a game with them or spend some time doing crafts together.
Be a Role Model
If you want your children to have a healthy relationship with food, you need to be a good role model for them – if you have an unhealthy relationship with food and if you regularly diet or binge, your child is more likely to develop an unhealthy relationship with food. Research has shown that the mother is linked more closely to positive parental modelling than the father – so it is more important for the mother to have a good relationship with food, as if she eats well, the children are more likely to eat well.
Let Your Child Learn When They Are Full
Children tend to know when they are full up – so if they've been eating steadily for ten minutes and they decide they are full up, let them stop eating. Forcing them to finish the food on their plate will make them unlearn this sensation, which is very difficult to relearn. Knowing when you are full is one of the best ways to prevent overeating and therefore obesity, so try to let your children eat when they are hungry (within reason) and finish eating when they are full.
If your little one is aged between 18 months and 36 months, they may well just be a bit fussy, so the tips mentioned above might be a little tough to implement. If your little one doesn't eat a lot, you should try not to worry – they will not starve and they will eat when they are hungry. At this age, your little one is trying to learn how to be independent from mum and dad and they are also working out what they like and dislike, so try not to worry too much. Your little one will also stop growing quite so fast after the age of one – so they don't need as much energy and therefore they will eat a little less.
Probably the best tip for you to remember is that you should always offer healthy foods, such as fruit, vegetable sticks, yoghurts, lean meats, eggs and cereals. If your children are hungry, they will eat!
If you are ready to lose weight then The Healthy Mummy plans offer a healthy and safe exercise and diet routine that are safe if you are breastfeeding.
And don't forget to check out our current promotions and discounts page to see what specials we have on this week on our Healthy Mummy product range