I often hear people talk about how difficult it is to get their 5 serves of vegetables into their day. A healthy eating plan doesn't just happen by itself, you need to plan to eat well.
A recent survey conducted by the Australian government found over 90% of people above the age of 16 years of age did not consume the recommended serves of vegetables each day.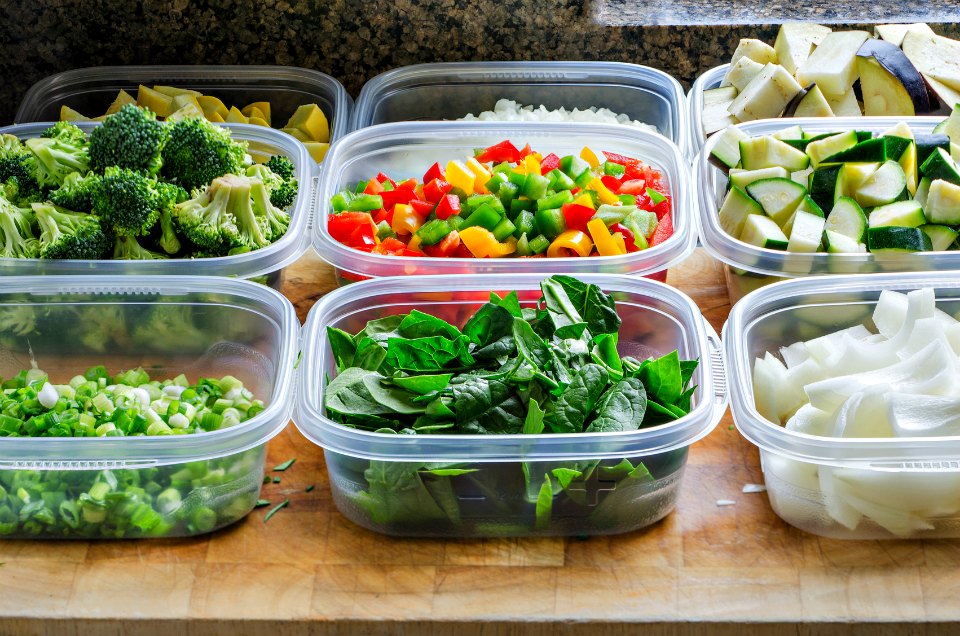 Today I will show you a few simple ways to get your recommended daily serves of veggies in your day. It takes practice but we can all do it.
Try and eat a few serves of

veggies with your lunch

. Have a side salad, an extra serve of grated carrot in your sandwich or even if you are having a Healthy Mummy Smoothie, add some spinach in there.
Have some

veggie-based dips

as a snack like a beetroot dip or a spinach dip. Not only is the dip made of vegetables but if you consume the dip with some carrot and cucumber sticks you may make up a whole serve of vegetables in a snack.
Looks like you are at least 2 serves down.
Find some other

veggie-based snacks

you could eat. This does not mean beetroot chips in a bag! They have just as much fat, or sometimes more, than standard chips. I mean more on the lines of having cut up veggies for snacks, cucumber, carrot, celery. Eat them with reduced-fat cream cheese or ricotta or with a nut-based spread for extra protein. Take them to work, take them to school or uni, take them wherever you go.
Not even at dinner and we are at least 3 serves down.
And then of

course dinner.

But if you have consumed some veggies through the day, you will not have a plate mountain high. Try to always eat your dinner with a

side of veggies, aim for 3 serves

. You can have them in the actual meal, hidden or part of it, and then add on the side.
You could potentially be at 6 serves following this eating plan!
 What is a serve?
One serve of vegetables is generally ½ cup of not cooked vegetable or 75g cooked. If it is a leafy veggie, say spinach, 1 serve is 1 cup uncooked.
Here is a picture of 3 vegetables which are all one serve each.
What if I am having the Healthy Mummy Smoothie range twice a day?
Of course if you are consuming the Healthy Mummy Smoothie Range, you will not have as many meal 'occasions' to consume veggies. Don't fret. Per serve there is a wide range of vitamins and minerals, and most are at 25% of the recommended daily intake which is fabulous.
What about fibre?  You are not missing out on all the fibre from vegetables if you consume the Healthy Mummy Smoothies as every serve has the addition of flaxseed and pumpkin meal which are not only a great source of Omega 3 fatty acids but also fibre. There is approximately 6 grams of fibre per serve in just the smoothie mix, not to mention the added fibre from the fruit, added veggies (go on, try it!!) and other additives like coconut or rolled oats that you add to your smoothie. Have a look at some yummy reader recipes here.
If you were consuming two smoothies per day, I would recommend that your aim for at least 3 vegetable serves per day. That can be in snacks and in your main meal at night time. Have a look at some the Healthy Mummy recipes here to incorporate healthy eating into your nightly meal.
Go on, eat a carrot!