Inspirational mum to be Caren shares her tips on meal planning
Healthy Mummy Caren shares her tips on the importance of healthy eating and meal planning. There is a great saying, "fail to prepare, prepare to fail" and I think it is pretty accurate!
Many moons ago, when I finally moved out of home, my sister gave me a pretty special house warming present. It was a giant yellow folder with a few of her favourite recipes in it.
She explained to me how she sits down once a week and plans out the weekly family dinners and creates her shopping list around the meal plan.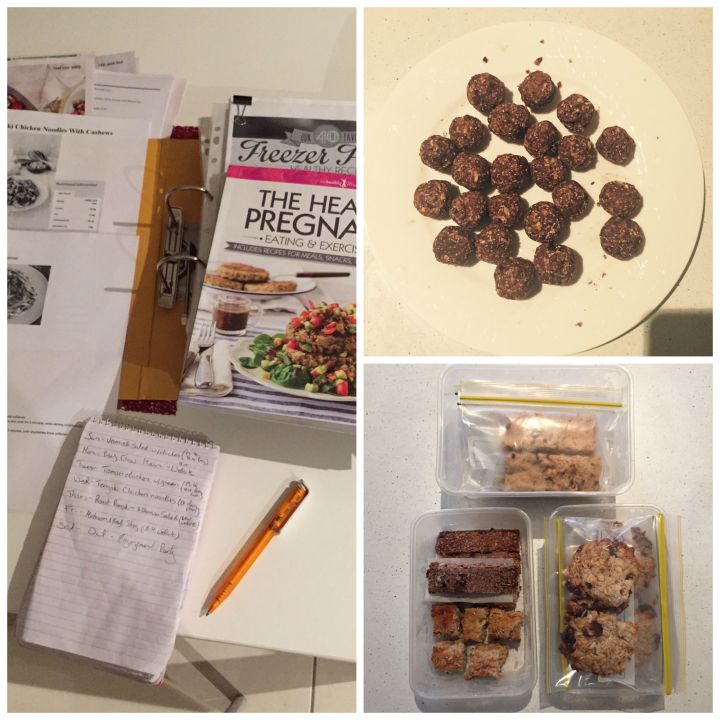 That was about six years ago, and every weekend, I still sit down and do my weekly meal plan and shopping list!
The only difference is my giant yellow folder with a few of her favourite recipes is now a giant over flowing recipe folder full of all of my favourite Healthy Mummy recipes from the website, challenges and newsletter emails (in fact it has actually spilled over to a couple of spiral binders too!).
By sitting down once a week and planning what meals you are going to have, it takes away a lot of the uncertainty and stress throughout the week. 
You don't need to come home and stare aimlessly in the fridge or pantry trying to decide what to eat. Let's face it, that's when the mac'n' cheese hiding in the back of the pantry and the frozen pre-packaged chicken schnitzel in the freezer seem like the perfect quick fix.
Especially after a long day in the office or chasing the little ones around the house (when instead it's a sure fire way to de-rail all of your good intentions).
By doing a weekly meal plan and shopping list, I know I have everything I need in the fridge and pantry to create healthy, delicious, nutritious meals for my family.
Create your shopping list at the same time
By creating your weekly shopping list at the same time as your weekly meal plan, you can take the stress out of what to buy at the supermarket, as well as saving you time and money at the checkout (and who can complain about that!).
By designing a weekly meal plan and shopping list, you can ensure you have a couple of recipes a week that use similar ingredients (so you don't buy a heap of produce and end up throwing out half of it). I also try and plan my snacks for the week when I'm doing my meal planning.
The Healthy Mummy website is an invaluable resource for meals, smoothies and snacks
I love trying new Healthy Mummy muffins, slices and bliss ball recipes, and the bonus is that usually my toddler loves them too. We both get to sit down together and have a delicious healthy morning or afternoon tea and I know that I am fuelling both our bodies with natural, healthy goodness.
I like to make big batches of muffins or bliss balls and freeze them in individual portion sizes. This way, I can pull out one or two in the morning (or the night before) ready to have on hand.
Another fabulous tip I have learned from Healthy Mummy is to prepare a nightly 'lunch box' for myself for the next day (even if I'm not working).
I will pack myself some healthy snacks and some fruit, along with a soup I've made earlier or a Healthy Mummy left over meal for lunch.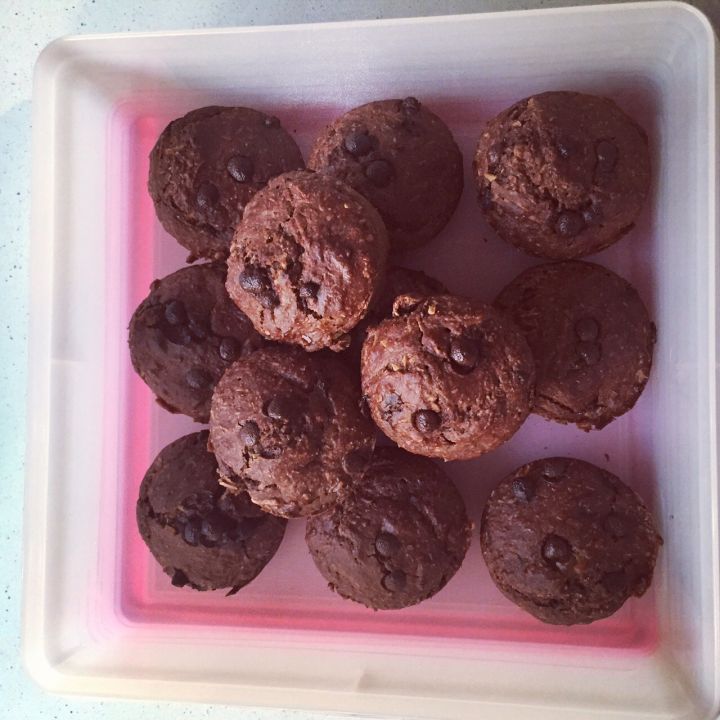 It means that when morning/afternoon tea time or the munchies hit, instead of scouring the pantry for whatever latest chocolates or cookies hubby has brought home (and unsuccessfully tried to hide from me!) I can grab my healthy snack from the fridge, removing the nasty temptation of nutritionally void, pre-packaged snacks calling my name.
Meal and food preparation is definitely a skill that takes some time to learn and adjust to
We all have good and bad days (I promise I am not an angel and my battle with my love affair with chocolate is a daily one!).
With a little time set aside to organise your week, you will save yourself so much time, stress and temptation. Once you get used to doing a weekly meal plan, it becomes a normal part of your week and whilst it may seem a little time consuming at first, once you get the hang of it, it is such an incredible lifelong skill that really does prove invaluable!
Thanks for reading, and if you have any questions, please do not hesitate to contact me on the Healthy Mummy Pregnancy Face Book Forum or by private message.
Caren x