Introducing New Inspirational Mum To Be Ashleigh
Hello to all the lovely pregnant mums!
I'm Ashleigh, I'm 26, a full-time working mum (registered nurse), 18 weeks pregnant with bub #2, and I am excited to be one of your Inspirational Mums-To-Be for October!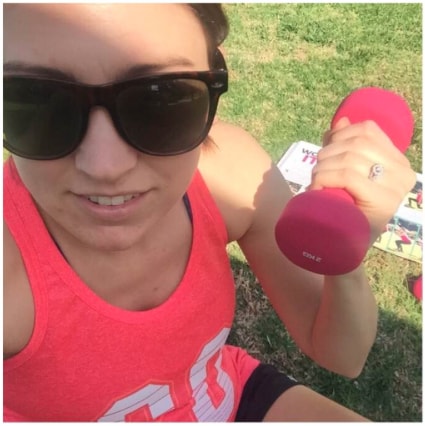 During my first pregnancy with Miss 3.5 who will be 4 in January, I did have a healthy weight gain of 12kgs. But looking back now I was not living a healthy active lifestyle as much as I should've been, and used the excuse "I'm eating for two."
I look back on photos and see how much fluid I retained in my face; I did end up having an emergency c-section – failure to progress, so I wasn't too active post birth either. But I believe now I could've prepared myself and my body better for labour. I also never had much energy to want to walk or exercise outside of work!
I also have an inflammatory bowel disease, Ulcerative Colitis, which I have had since I was 19. It is relatively controlled, and over the last 2 years healthy eating has been a major factor in keeping it under control, and helping me lose the last of my "mummy tummy."
It was hard during the first trimester with bloating and nausea, and I did reach for the hot chips and lots of dry bikkies to get me through those tough days at work.
During this second trimester I have been feeling great, and I am feeling more confident and positive about this pregnancy, and have so much more energy!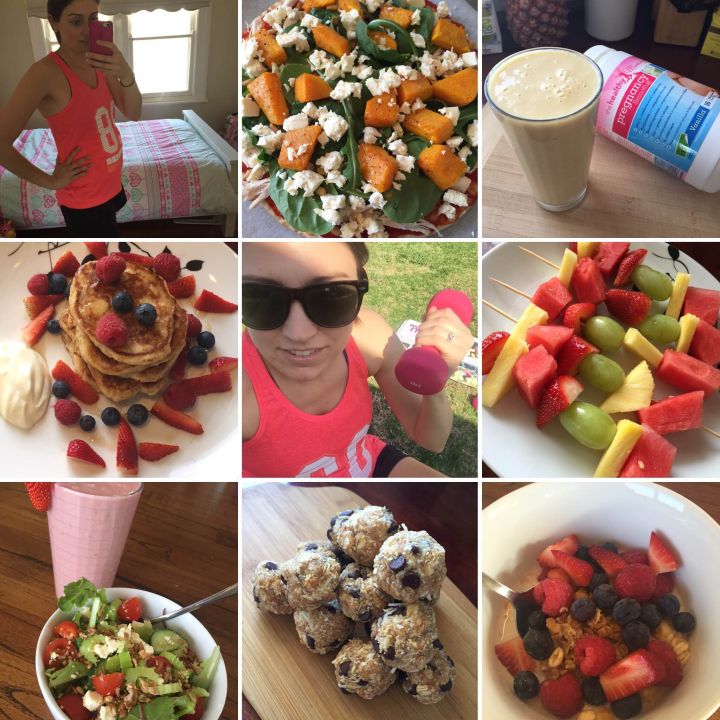 I found the Lose Baby Weight site about 2 years ago, and I loved the meal plans! And still do!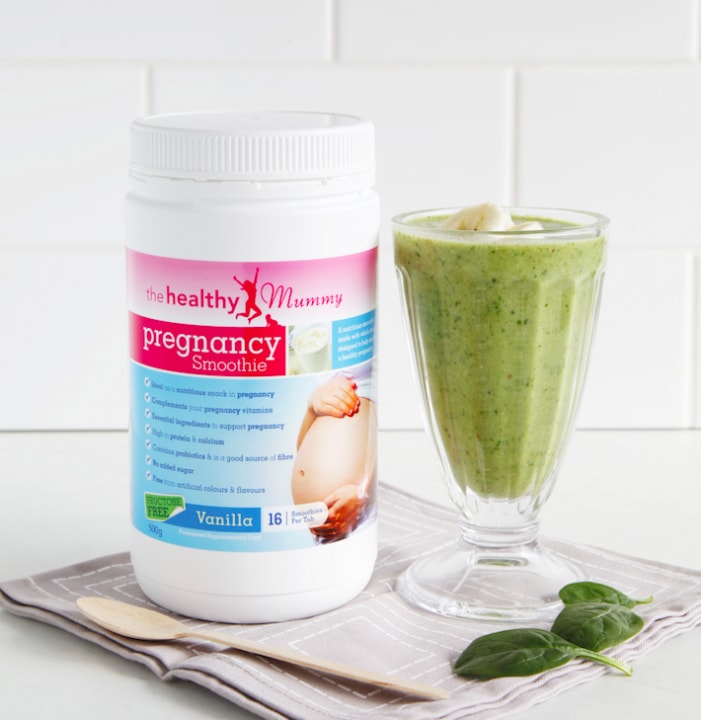 I am determined to continue to make healthy food choices, and move my body as much as possible. Already on a busy day at work I can clock up 10,000+ steps in an 8 hour shift. I purchased the Healthy Mummy Pregnancy Smoothies a few months ago.
I love making up new combinations and flavours with all types of fruits! And they are so easy to take with me to work before the sun has even risen! I love the fact that I am also giving my bump those extra nutrients from the pregnancy mix, and the goodness of wholesome fruit and veg whilst on the run!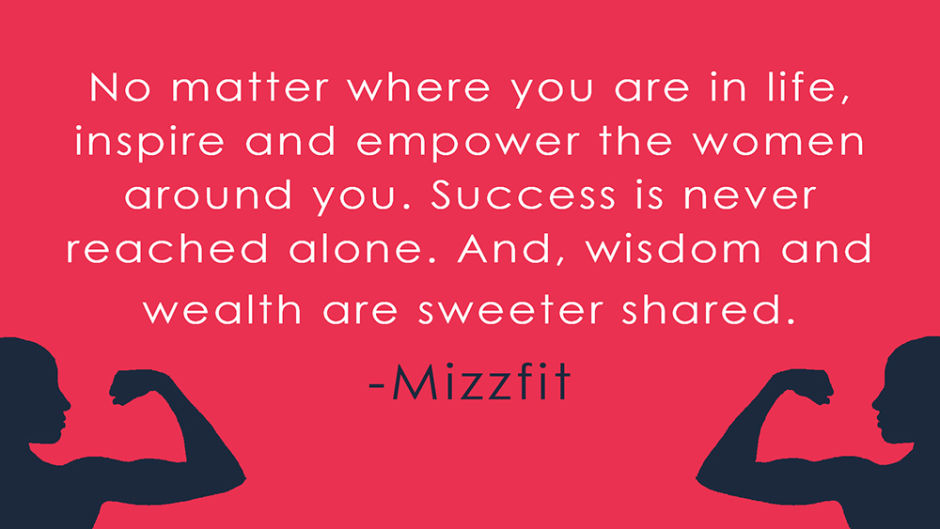 As well as the Healthy Pregnancy Eating & Exercise Plan and Healthy Mummy Pregnancy Smoothies, I am enjoying using some of the low impact cardio and strength workouts from the Post Pregnancy Exercise DVD (which is also safe during pregnancy).
They are low impact on your body, joints and ligaments in particular, and you can work at your own pace. It is great for those days when you don't feel like doing much, or don't want to risk getting swooped by those pesky magpies during the Spring season! Plus Miss 3.5 also likes to join in, and it keeps her occupied as well!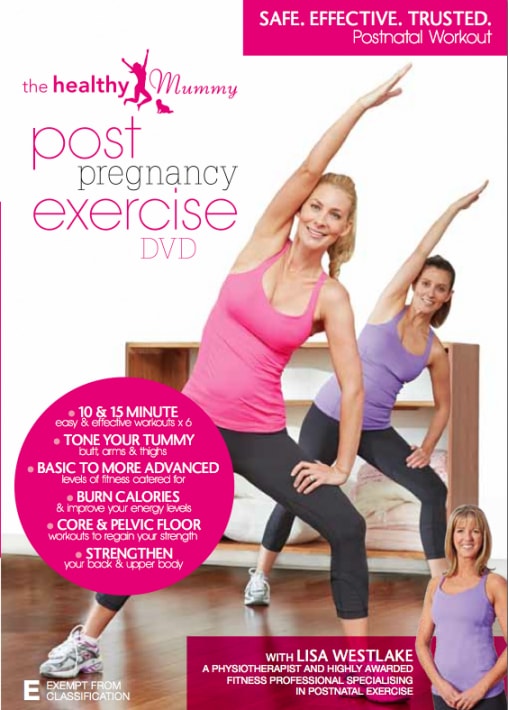 I can't wait to continue this healthy pregnancy journey with all the pregnant mummas following this site, and sharing with you all the healthy and active choices I get up to over the next month.
The Healthy Mummy Pregnancy Support Group on Facebook is a fantastic page, I have never felt so comfortable and in awe of such inspirational women, all with a different background and pregnancy story to share!
Have a great month.
– Ashleigh
Click here to visit our pregnancy products shop.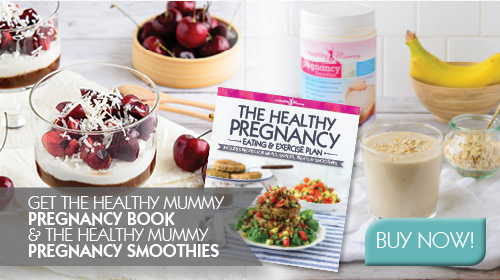 Disclaimer: Always speak to your doctor before changing your diet,taking any supplements or undertaking any exercise program in pregnancy. The information on this site is for reference only and is not medical advice and should not be treated as such, and is not intended in any way as a substitute for professional medical advice..
Our plans promote a health weight gain in pregnancy to benefit the mother & baby and you can read more on this here 
The owners of The Healthy Mummy do not make any representations or warranties, express or implied and shall have no liability or responsibility to any person or entity with respect to any loss or damage caused or alleged to be caused directly or indirectly by the information contained herein and nothing in this disclaimer will limit or exclude any liability for death or personal injury resulting from negligence, limit or exclude any liability for fraud or fraudulent misrepresentation, limit any liabilities in any way that is not permitted under applicable law or exclude any liabilities that may not be excluded under applicable law.