This mum has helped over 100 women give birth, and she'll continue to help many more with their birthing experiences in the future.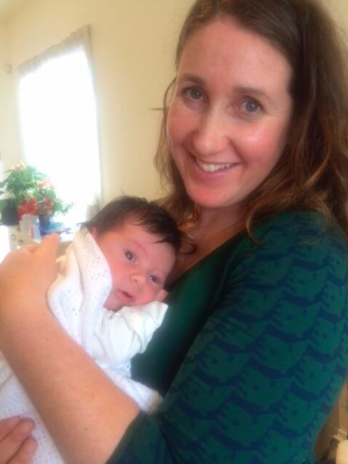 What Is A Doula?
Sarah Goldberg is a doula or birth support and founder of Nurtured Birth, and she says her role is to give women emotional support during pregnancy and birth.
"It all started when I became pregnant in 2005, I was fascinated with pregnancy and very curious about the whole birthing process," she tells The Healthy Mummy.
"Attending my home birth was my independent midwife, an obstetrician, their assistant, my partner, my dear friend who had had four children (and was already a grandmother), and my mother-in-law was floating about feeding everyone.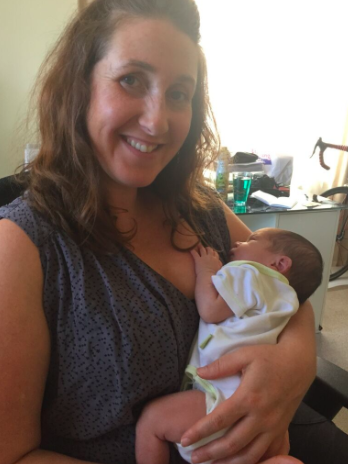 "There was no way I could of done it without the encouragement and continuous support of my team."
That's when Sarah decided she wanted to be a doula. 
How A Doula Is Different From A Midwife
Midwives play a significant role in most of our pregnancy and birth journeys. These incredible health professionals provide crucial care from pregnancy through to the postpartum period.
However, a doula, in Sarah's opinion, is more of a friend. Someone who provides immense emotional support to a mum-to-be (and her partner) before, during and after a baby is born; which is why Sarah wanted to become one herself!
Unlike a midwife, a doula does not provide medical assistance, rather assists the mum-to-be through key decision making processes, provides reassurance, much needed encouragement and is someone who has your back (no matter what).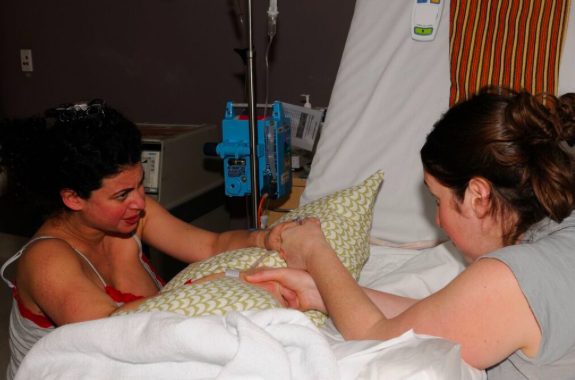 "I loved the emotional side of things rather than the medical side. My role is to support the mother and father emotionally, almost like a coach and mentor," Sarah says.
"I make sure they understand the process and what to expect, as well as work with them through labour."
Sarah says she's helped over 100 mums give birth. In fact, it could be even more! Sarah admits, "I've lost count now."
But she stresses her role as a doula isn't to make medical decisions for her mums.
"The medical system, especially in childbirth, can be very overwhelming and my job is to help couples understand their options and support them in the choices they want to make," she says.
"I am just another part of their birthing team, along with the midwives and doctors. I have many wonderful relationships with doctors and midwives all over Melbourne who really do value the expertise and different skill set that I bring to a birth."
And the Victoria-based mum says a lot of fathers also feel supported by having her in the room.
"I find that a lot of the time, the fathers are the ones that feel such great relief from my support as it takes the pressure of them to know what to do. They can relax into the birth and just love and support the woman and that is usually when birth works best."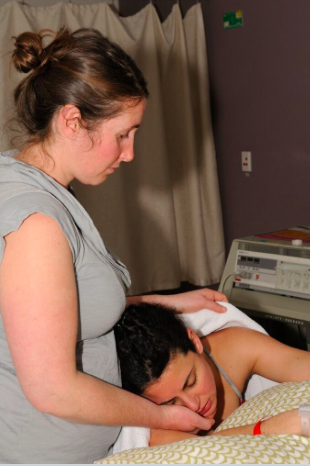 Helping A Woman Overcome Her Fear Of Birth
Sarah often finds herself helping a woman overcome her birthing and parental anxieties. Sarah reveals how she even helped one of her mum's through her fear of giving birth.
"I had a client birth last year who had extreme phobia of medical procedures and injections," she says. "We did a lot of work together in her pregnancy, working through her fears and preparing for all scenarios.
"She went on to have a completely natural birth where she was calm and centred through the entire labour. The birth was life changing for her as these fears and phobias had been present most of her life. With great support and education, she not only achieved the birth she wanted, she learned a lot of strategies to work with her biggest fears."
Sarah says that she finds each birth rewarding. Seeing a little baby in it's mother's arms brings Sarah immense joy.
"I love it. If you don't have family or friends around or you're feeling nervous, having a doula is a huge support and a great weight off your shoulders if you're feeling anxious," she adds.
"I couldn't imagine doing anything different it's the best job in the world."
That is absolutely incredible! Thank you Sarah for sharing your experiences of being a doula with the rest of The Healthy Mummy community.
If you are looking for a doula or want more information about doulas, be sure to click here.