So far this month I haven't had a lot of good luck. I have put on 1 kilo over Christmas and new years due to me not really sticking to my dinner and lunch menus that I had due to me always being out and about. On top of that I have had my Grandmother's funeral and my Husbands Grandfathers funeral and that was all only in the first week.
So all in all I didn't get off to a very good start this year, But, I didn't let that deter me. In fact it made me want to try even harder to get back to where I want to be and to date I have lost 24kg on the Healthy Mummy weight loss plans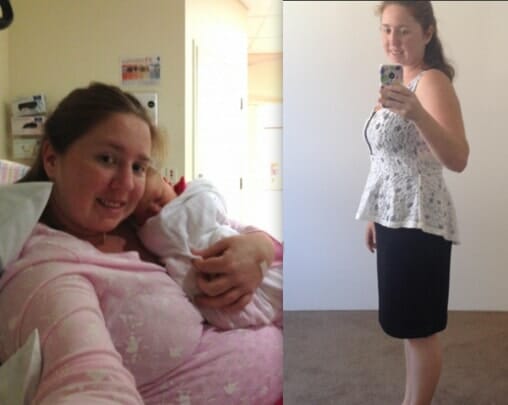 On the days that are too hot to exercise outside in the sun on I have been doing some crazy dancing with the kids. I don't know what makes me lose weight with this more, laughing so hard, moving about using every ounce of my body or picking the kids up and down a thousand times as I change dance partners.
Once my older two children, 4 and 6 years old, have gone to bed I still have my 1 year old to look after and on the nights where hubby is on night shift I usually don't want to pop on the healthy mummy exercise DVD like I do some nights when he is home. So when I'm not in the mood or too tired to be jumping about I lie a towel or blanket or quilt on the floor to make it soft and watch a movie or a TV show and do lying leg raises, vertical leg lifts, rear leg lifts and sometimes I even do some Glute bridges out of the core exercises in the 28 day diet and exercise plan.
I try to time it so I do ten of each or twenty if I'm feeling really good. On nights when I still have a little bit more energy I get out my hand weights and do a few lunges while holding them and YES my legs are sore for the next few minutes and YES when I try to walk afterwards I can feel a little bit of an extra stretch and YES the next day I can definitely tell I did those crunches but my leg shape is turning out alright because of it.
After being through the diet a couple of times I definitely have my favourite dinner and lunch menus and I also have my favourite weeks to follow but I love having something so easy to follow and something that does give you the option of changing certain things within reason. Instead of using Salmon in the Salmon Nicoise I LOVE to swap the Salmon for a less fishier fish and when I'm making my turkey wraps and find out I have no turkey and only ham I CAN swap it and it's not really going to do any damage to what I am trying to achieve.
My favourite healthy mummy smoothie to have any day of the week is the Vanilla shake. It's versatile in the fact that you can add anything to it and it doesn't overpower the taste but not only that it tastes so good that you can add your milk and not add anything at all. I do like the strawberry and the chocolate but I LOVE the vanilla. The chocolate shake is good because you can add a "shot" of coffee or one teaspoon of coffee and ¼ of a cup of boiling water mixed together and poured in then stir around and it is like a mocha. The strawberry is fantastic in the fact that it is pretty tasty but you can add weetbix or chai and it gives it texture as well as taste! On cold mornings I trade my shake for a bowl of body warming porridge or even one of my Mocha shakes with warm milk which is great too.
Now that I have lost so many kilos I have a confidence that I never knew I had lost and I am getting compliments from people that I only see every now and then that I am half the person I used to be, in the best way possible. Through my weight loss journey I have had so many people support me and that has really helped me stick to it and get to where I am. So from 90 odd kilos down to 66 kilos I am feeling fabulous and from what I'm told looking fabulous too 😀
If you are ready to lose weight then The Healthy Mummy plans offer a healthy and safe exercise and diet plans that are safe if you are breastfeeding and you can use code LOYALTY for a 10% DISCOUNT at the checkout.
Plus we have Cookbooks, Calorie Bibles, Exercise DVD's, Meal Replacement Smoothies and Our 28 Day Plan in our shop.