Hello everyone!
My name is Joidie and I'm 32 years old and so fat I have lost over 22kg on the healthy mummy weight loss plans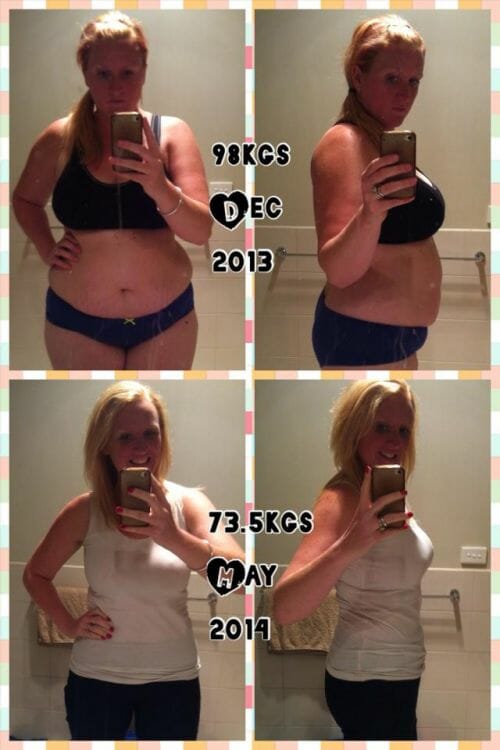 My husband and I have three children; a 10 year old daughter and 3 year old twin boys. After the birth of the twins I hardly recognised my body and it seemed as though I was never going to shift the extra weight that had found it's way onto me. Around the boys' second birthday I put even more weight on. I was eating anything and everything, not exercising and I was drinking soft drink at all hours of the day and night. I was surviving on caffeine to get me through the day, only to wake up exhausted and start it all over again.
When I hit 98kgs in December last year I knew I had to do something to change the way I looked and felt, as well as to set a better example for our children. I discovered the healthy mummy plans and I haven't looked back.
Initially I bought a the starter pack which contained everything I needed to get me going plus give me the information I needed to turn my unhealthy lifestyle into a healthy one. Beginning a new eating and exercise regime was tricky over the Christmas period but I made it through the festive season without gaining any weight which I was extremely happy about.
The New Year saw me ramp up my dedication to changing my body and fitness and I was soon seeing the results of healthy eating and exercise. I was averaging 10cm losses all over my body as well as a kilo a week. I can very happily say that my weight loss has continued at a steady pace right up until now. I'm 168cms tall and I currently weigh 73.5kgs – I've lost almost 25kgs in five months!
My life has done a complete turnaround these last five months. Before I never ate breakfast but now I love having the Healthy Mummy Smoothies in the morning – they're quick, easy and they taste amazing!
I hope that I am able to inspire you to take the plunge and make 2014 your healthiest ever.
Good luck!
Jodie Koeleman