Hi Healthy Mummy team, back in November I sent in my progress to date on my weight loss story and I had lost 10kg on the Healthy Mummy Smoothies.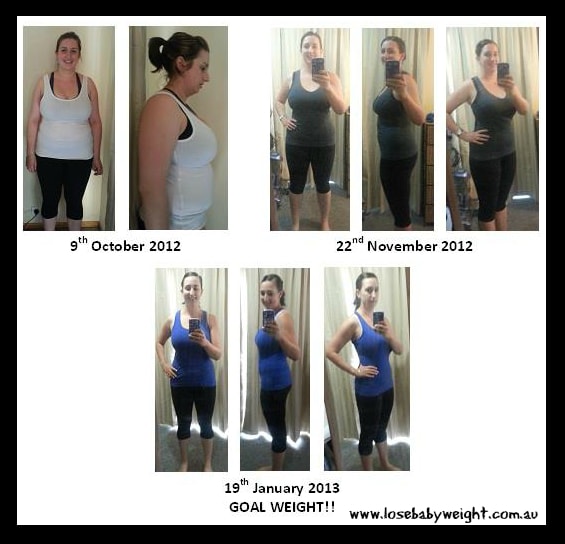 Today I am so really happy to send in my news that I have now reached my goal weight and have done it just over one month before the target date – which was my wedding day!
In total I have lost 17.5kg, 63cms (19cms from around my tummy), am now in the 'healthy' BMI range, and my size 18 wedding dress is having to be fitted down to a size 10 which I just cannot believe!
I feel happy, healthy and fit and for the first time since high school I don't get upset at the thought of having to look at myself in dressing room mirrors!
Thank you for the Healthy Mummy Plan and Smoothies. You have given me the chance to give my daughter, my husband-to-be , and my friends and family a healthier, happier, more confident me!
Kate English
If you are ready to lose weight then The Healthy Mummy plans offer a healthy and safe exercise and diet routine that are safe if you are breastfeeding.
And don't forget to check out our current promotions and discounts page to see what specials we have on this week on our Healthy Mummy product range