Hi everyone at The Healthy Mummy. My name is Lara – and this is my weight loss story after using the healthy mummy weight loss plans.
After completing the September 28 Day Weight Loss Challenge I lost 7.8 kg and it made me more really determined and motivated to keep going on my healthy mummy weight loss journey.
I am starting to get my confidence back and feeling great also the amazing support I have received from the team and all the wonderful mummies has been awesome 
"This has been the best diet I have come across. It has taught me to eat the right foods – I forget I'm on a diet"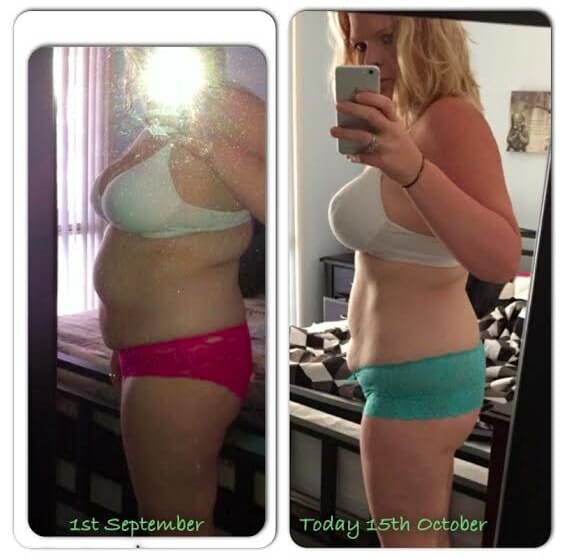 When the September challenge  finished, I continued on using weight loss recipes from the July and September 28 Day challenge and walked every day.
Also have started jogging some of the way I have just received my Healthy Mummy exercise DVD so am excited to start that and now I am so proud I have made the 10 kilo mark still 11 to go
This has been the best diet I have come across. It has taught me to eat the right foods and how to prepare healthy foods not once have I felt like I'm starving I forget I'm on a diet  – it is the best way to lose weight 
Lara Woodwood
Need to stock up on Healthy Mummy Smoothies? Then see our shop here
And join our 28 Day Weight Loss Challenges here