Lara's Weight Loss Result Update
I began my weight loss journey on the Healthy Mummy weight loss Plan on the 1st of January 2014 as a New Year's resolution.
I knew after giving birth to my daughter I wanted to lose weight but just didn't know where to start… I needed to make a change and I stumbled across The Healthy Mummy weight loss plans. I started the challenge and this time I knew I was going to stick to it because it was so easy to follow and understand.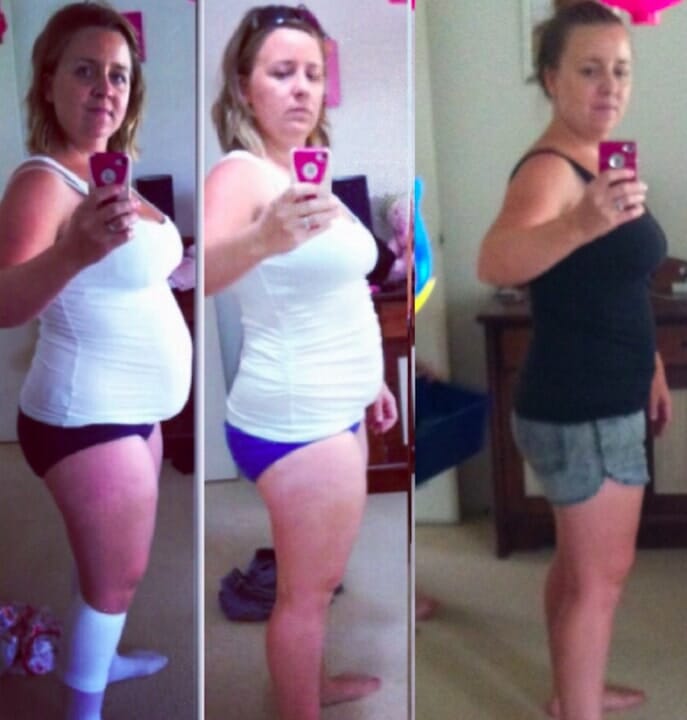 I have now learnt how to eat healthy and the correct portion size, and the food is actually yummy. One of my favorite recipes at the moment is the 385 calorie Beef and Mushroom Stroganoff, it's so easy and quick to make. I have even changed to brown rice and my hubby hasn't even noticed. I eat salad wraps for lunch and smoothies for breakfast. The best part is I don't have to cut out food groups to lose weight, just adjust them.
Reading other ladies stories and seeing the before and after photos keeps me motivated, and the regular emails keep me going strong. Those little reminders make me know it is possible to lose the weight.
I use the exercise DVD and work out in the lounge room at home with my 3 year old and try to involve him to make it even more fun. I use the 28 day diet plan and healthy mummy smoothies every day.
I'm currently weighing in at 71.5kgs, and have lost 17kg
Walking in the afternoon is refreshing and exercising isn't a chore anymore, I'm really enjoying it. Total weight loss since Jan 1st – 17kg!!! 11kgs to go.
Know you're not alone and losing the weight and being healthy will change the way you think about the food you eat and the way you live. It's a way of life not a fad diet.
Lara Shepperd
GET YOUR 10% DISCOUNT
If you are ready to lose weight then the Healthy Mummy plans offer a healthy and safe exercise and diet routine and you can get a 10% discount by using code LOYALTY at the checkout PLUS our BEST SELLING 28 Day Diet & Exercise Plan is available as a 200pg Printed Book